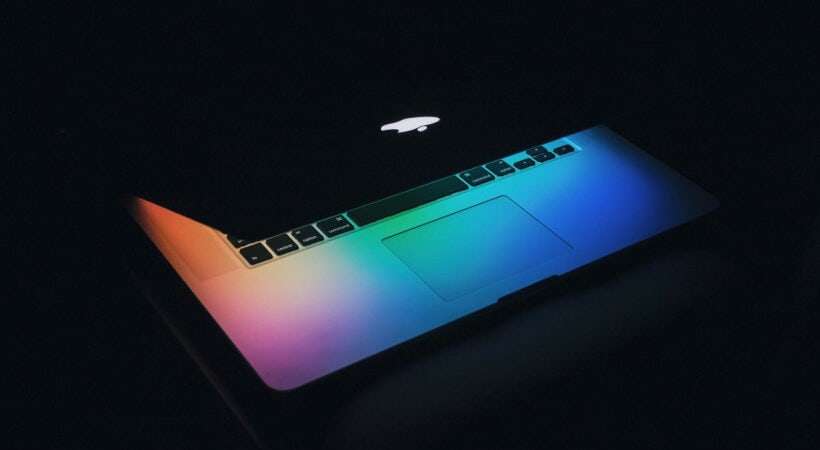 Do you need help with Safari not working on your Mac? During software updates, the browser may experience problems that cause it to cease functioning. However, most consumers are frequently assisted by a few common troubleshooting methods in fixing Safari not responding on Mac.
Safari is a robust search engine that comes pre-installed on Mac computers. Most Mac users had no problems using Safari until lately when several users discovered it was suddenly not working. After an update, you can experience problems with Safari on Mac not responding. It may be possible to fix the Mac Safari not working by restarting your computer or forcing Safari to close. The cache and data for the webpage could also be removed.
Let's explore some solutions on How to fix Safari on Mac. But first, understand what Safari is.
See Also: Best USB Bootable Software- Top 10 For Windows And Mac [Full Review]
What is Safari?
The easiest response to the inquiry "What is a Safari browser?" is that it functions virtually like any other well-known web browser. It was the first browser to support HTML 5 because it was designed using the WebKit engine. The most recent version of Safari for macOS is 11.1; it now has an improved version of Intelligent Tracking Prevention.
Even if Safari offers many features, sunshine, and flowers aren't always. The iCloud tab surfing, the Sharing tool, Spectator view, and energy economy are just a few of the Safari browser features that set it apart from other browsers. Additionally, it lacks crucial features like a tab icon, restricted Plugin support, and exclusivity to Apple devices.
It is nevertheless still helpful. But as time goes on, you'll find that your Mac's Safari app needs to be faster. The following is a list of Safari's primary causes:
Cookies, cache, and history data in excess.
Safari extensions need to be fixed or more effective.
Data storage for autofill is running low.
Outdated plugins, such as Java and Flash.
Third-party programs and Safari collide when accessing the same sources.
Firewall preventing access to certain Safari browser features.
See Also: How to Find IP Address on Mac in 5 Simple Ways
How to fix Safari on Mac
To address Safari not working on Mac, we've compiled a list of possible fixes.
Hopefully, one of these methods or a mix of a few alternatives will resolve the problem.
Force Safari to close
Any browser with background processes that aren't operating as planned will directly suffer the negative effects. Therefore, consider terminating all these operations by forcing the browser to close and allowing it to start over in a new environment.
Choose Force Quit from the Apple menu by selecting it in the top-left corner of the screen. Hit Command + Option + Escape as an alternative.
Continue with the next fix if it continues to hang or freeze while opening.
Restart your Mac
You should begin with the fundamental fixes before moving on to more complicated ones. Restarting the computer is the best line of action in the situation of Macbook Safari not working.
Restart the Mac device by clicking the command button.

Check to see if the Safari not functioning issue has been resolved once it has booted up. 
It will largely fix the underlying problem brought on by failed upgrades and restore normalcy to Safari.
For each website you visit, your browser stores cached files and cookies. However, you don't have to retain these permanently, and removing them might speed up a sluggish browsing experience.
Open the Apple Safari internet browser. Select the Preferences sub-menu by clicking on the Safari menu.
Open the Advanced tab.

Check the option to make the menu bars show Develop menu visibly.

Safari Advanced Preferences for Apple Display Develop Menu. The Safari menu bar will make a new Develop menu available.

The Develop option is from the menu bar. 

Select Empty Caches from the menu. Clear Caches in Safari's Develop menu. All cache files kept by the Safari browser will be cleared and emptied.
After deleting the cache data, the browser may take a few seconds to show the websites.
Safari Updates
Apple often publishes updates for Safari to address potential problems. Timely software updates can solve a lot of problems. Therefore, if Safari stopped working on Mac, it's possible that you should have updated to a newer version. Select About Safari from the Safari menu. You can see the version of Safari you are currently using in the popup that pops up.
It's important to ensure your Mac runs the most recent update because new macOS versions often include updates for Safari.
Delete Safari Preferences
The homepage, new tabs, default search engine, and other settings can all be found in the browser's preferences file. However, if any of the material becomes corrupted, it could cause issues for the entire browser and cause Safari not to work on Mac.
As a result, consider removing this file and letting the browser start a new instance.
Open the Mac's Finder window. Click the Go menu by pressing and holding the Option key.
From the drop-down menu, choose the Library option

.

It will open the Finder window's Library folder.

Open the Preferences folder by navigating there.

Library with Preferences folder in the Mac Finder.

Find apple.com. safari .plist the file in the preferences folder and remove it. Restart the browser after the file has been deleted. A new Preferences file will be created and used by Safari. And having done so, the problem would have been fixed as well.
See Also: Best Torrent Downloader For Mac In 2022 [Top 8 Picks]
Safe Mode
Basic tests are made in Safe Mode, which might solve your issue. Safe Mode is frequently used to identify issues.
Shut down your Mac.  Press and hold the Shift key until a login screen appears. As soon as your Mac starts up.
Log in to your Mac and let go of the Shift key.

Does Safe Mode solve your issue? It's Safe Mode on your Mac. Launch Safari to test.

Regardless, restart your Mac as usual. Do not hit the Shift key; switch off and restart your Mac. It will start up your Mac. Test your issue once more. To check if your concern has been resolved, open Safari.
Disk Utility
Safari not working on Mac could be caused by disc faults; for instance, a Safari file may be corrupted.
We are going to verify the starting drive using Disk Utility. To do this, adhere to the procedures below:
Note: Before continuing, make a backup of your Mac.
Shut down your Mac. In macOS Recover, we will restart the computer. Just keep going as directed. Press and hold the Command () and R keys immediately after turning on your Mac, 

When you see the Apple logo or a picture of a spinning globe, let go of these keys.

If prompted, enter your password.

The "macOS Utilities" window will then appear. To continue, select Disk Utility and then click.

In most cases, Macintosh HD – Data is your startup volume. Pick out both of them.

Select First Aid from the menu. Run, then continue by clicking.
Next, try Safari. It will launch Disk Utility. Click Done and restart your Mac from the Apple menu if Disk Utility finds no issues or fixes any that it does find.
See Also: How to Mirror Mac to Firestick – [Complete Guide]
FAQs
On a Mac, how do you restart Safari ?
Open Safari on a Mac and choose Safari from the top menu bar to reset Safari. Select Preferences from the drop-down menu after that. To delete cookies, choose Manage Website Data under the Privacy tab. You can also delete extensions and reset security on the Safari options page.
On a Mac, where are the Safari settings ?
Open the desired website in Safari to configure its options.Then select Safari> Settings for this website from the top menu bar of Safari. Launch Safari and select Options from the Top menu bar to debug the preferences.
Why is Safari not working on Mac ?
Try these solutions if Safari or a new Safari window won't launch. Make sure you are running the most recent Safari and macOS versions. Choose Apple menu > System Settings, then choose General in the sidebar, followed by Software Update on the right, to look for a Safari or MacOS update.
Can you uninstall Safari and install it again ?
One such embedded program that cannot be changed or uninstalled without a few adjustments is Safari. It would help if you deactivated System Integrity Protection through the Console or by utilizing third- party apps to remove Safari from a Mac. However, if you are not a computer wiz, we warn against doing so.
Conclusion
It was a how-to guide for debugging the Safari not working on Mac problem. No matter how effective and well-designed an app or software is, problems and bugs will inevitably occur. But now that you know many solutions to this issue, you should be fine solving it if it recurs in the future.
See Also: How To Screen Record On Mac? Top 10 Ways For 2022
I love technology and computers! And I love spreading more and more about it too! So, this is my attempt to share as much as tech news as I can with people all over the world.