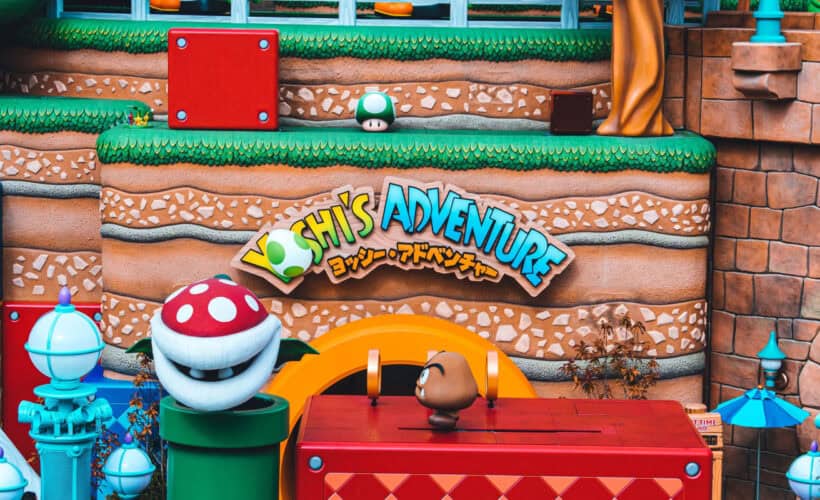 The Nintendo DS, one of the most well-known portable gaming systems ever, sold more than 150 million devices worldwide before being discontinued in 2013. The popular games from the platform can still play on the PC by gamers all over the globe. The article discusses the best Nintendo DS Emulator for PC.
The best Nintendo DS Emulators for PC are NO$GBA, DeSmuME, MelonDS, RetroArch, OpenEmu, Ensata, iDeas, NeonDS, and DuoS. There are numerous Nintendo DS emulators accessible for this.
However, some people prefer a Nintendo DS emulator to enjoy these games on a PC. Here are some suggestions if you're searching for a Nintendo Switch emulator that can run on a PC. Read below to learn about the Nintendo DS Emulator for PC.
9 Best Nintendo DS Emulator For PC
Here is the list of the best Nintendo DS Emulators for PC.
NO$GBA
One of the top DS emulators is this one. The emulator was first called the Gameboy Advance emulator before introducing support for the Nintendo DS and DSi. Later, the NO$GBA moniker was adopted. The Windows NO$GBA debug variant was created with programmers in mind.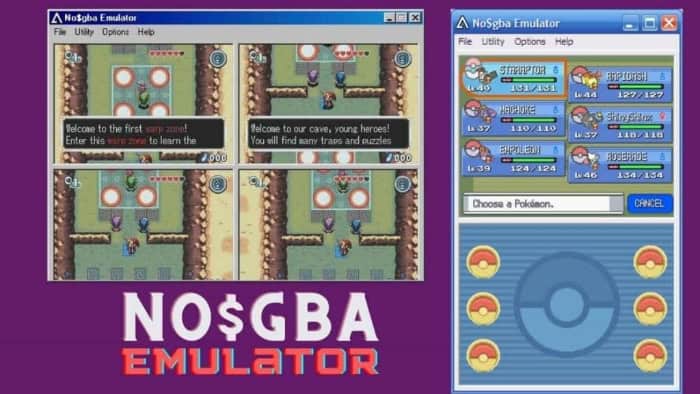 The fact that both of these DS emulators for PC are free to use is their finest feature. NO$GBA's most recent iteration, v3.02, was available in May 2020. Thanks to the new update, most GBA and DS ROMs now have multiplayer functionality.
You can play many titles, including Pokemon Diamond, on this emulator in full-screen mode without interruptions. Additionally, it allows DS homebrew. It is a beautiful choice because it is resource-efficient.
Visit: NO$GBA
See Also: Best Linux Android Emulators To Use In 2023
DeSmuME
Another excellent Nintendo DS emulator is that it is free to use DeSmuME. It also permits graphics modification depending on the system's capabilities and supports 32-bit and 64-bit. All popular operating systems, including Mac, Linux, and Windows, can use this simulator.
This top DS emulator supports USB devices, has a save slot, and can cheat codes, making DeSmuME faster. The Microsoft UCRT DLLs in your system are necessary for the emulator for Windows computers. 
Visit: DeSmuME
MelonDS
MelonDS is the following program on the top Nintendo DS emulator for Windows. It is a Windows-compatible simulator. The Nintendo DS emulator is quick and provides precise emulation. You can play your beloved Mario and Pokemon games.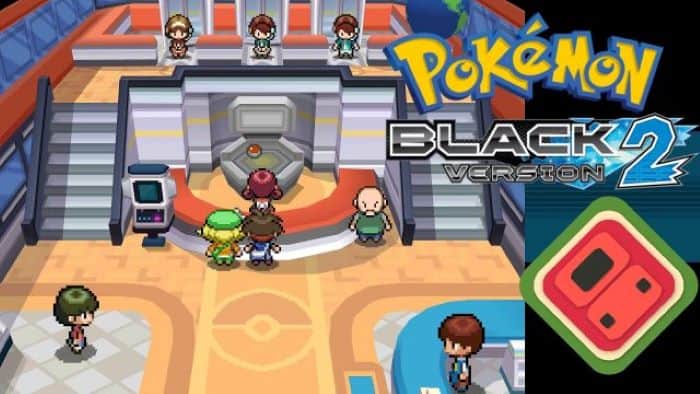 While some games give multiplayer, this one only supports single-player play. Important information: Because the developers do not provide Nintendo DSi titles, the emulator needs firmware and BIOS dumps for Nintendo DS.
In light of all the features available, it also provides an ad-free experience, making it one of the best DS emulators for Mac and Windows.
Visit: MelonDS
See Also: 6 Best Monitors For Nintendo Switch [Full Review]
RetroArch
With RetroArch, a Nintendo DS emulator for PC, you can use various applications, such as games and media apps. Because this emulator is free and open-source, anyone can use it easily. Options on the interface are straightforward to investigate, and the interface is straightforward.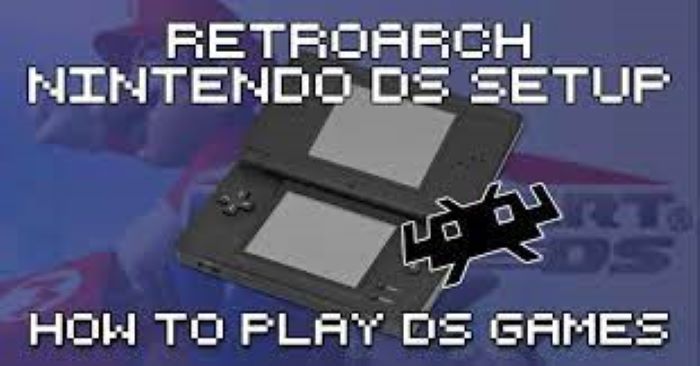 It has some distinctive features and the typical qualities you find attractive. This DS emulator for the PC can be used on portable devices. 
Visit: RetroArch
Get your RetroArch from the Play Store.
OpenEmu
Another open-source gratis best NDS emulator that runs on the majority of platforms. It works with many gaming systems, including Game Boy, Genesis, Nintendo GS, and many more. You might recognize a few similarities if you've used Apple Music. It is straightforward to browse, update, and organize using the emulator.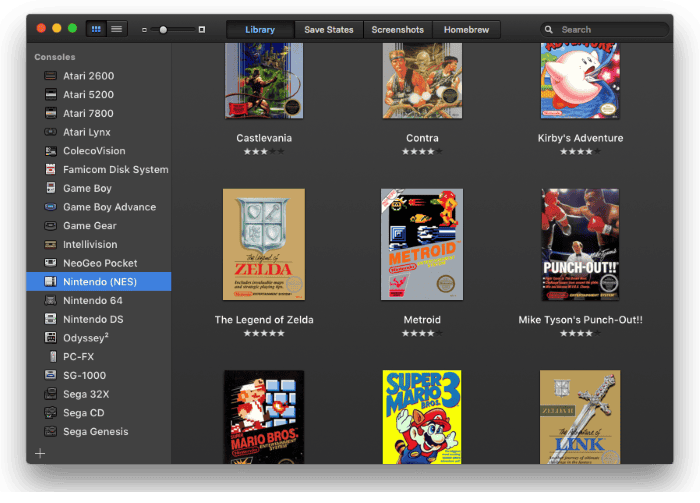 The layout includes numerous screens that display saved states, enable cheat codes, and offer a variety of other choices. You will have simple access to all the games you play because of the arrangement in the library. Even better, you can compile your collection of games from multiple consoles.
The computer program deftly remaps the controls on different gadgets.
Visit: OpenEmu
Ensata
The Nintendo-developed Ensata emulator runs the Nintendo DS perfectly. It develops as an examination tool for the creation of DS applications. The source code leaks made the ability to release commercial games viable.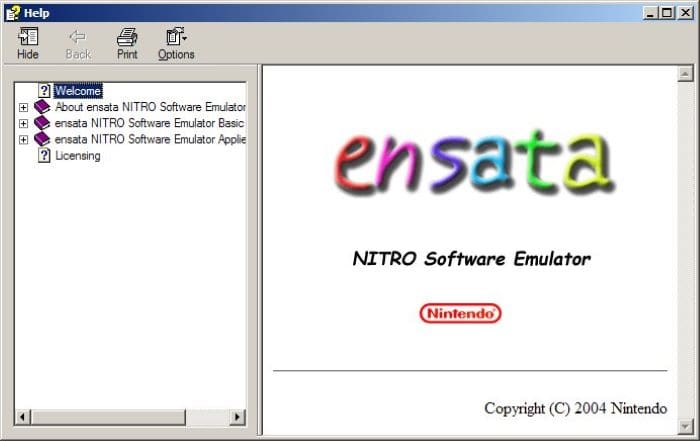 It also stands out as one of the best DS emulators for Windows due to its accurate rendering. The PC is even less necessary for the program to function. 
Visit: Ensata
iDeas
It is iDeas, a fantastic and cost-free DS emulator for PC clones. This uses the plugged-in system and inspires the N64 clone. It can efficiently operate several ROMs with support for the key NDS features. This program enables you to play fantastic games. While playing, you might encounter some bugs, but most of them are avoidable.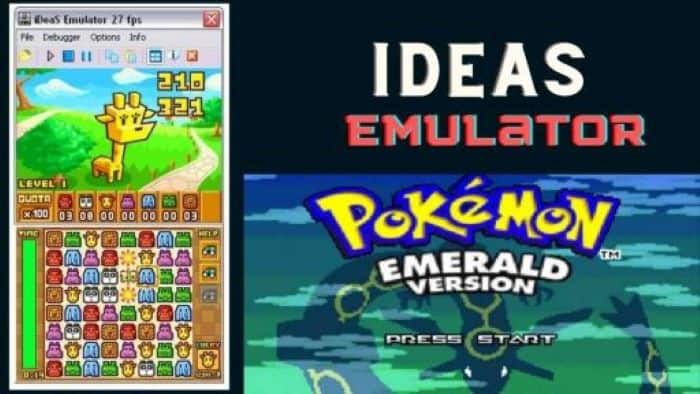 It supports the dual-screen setup, allowing you to take screenshots of both screens, just like Ensata quickly. Additionally, it provides touchscreen support that enables you to remap keys for convenience and choice.
The only drawback of this software is that because iDeas development has been halted, new titles play on this Nintendo DS emulator for PC. However, it is one of the finest routes for older games.
Visit: iDeas
NeonDS
NeonDS develops mainly to run commercial games, so if you believe these Nintendo DS emulators can't, you might need elaboration. Even on dated PCs, the program renders quickly compared to other emulators.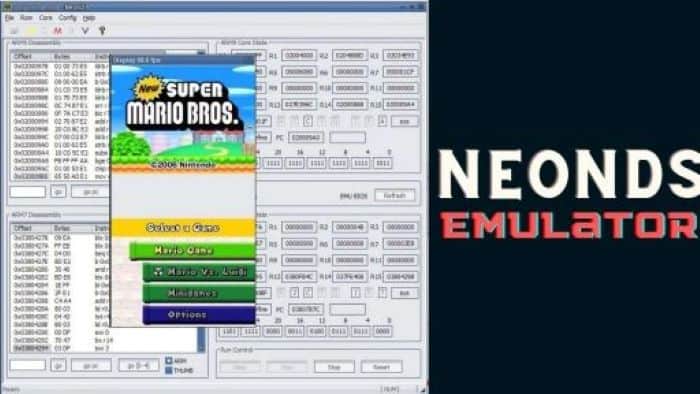 If you try an emulator for improved performance, try this best Nintendo DS emulator. You can still use the simulator with all important titles despite its drawbacks. This software also has the disadvantage of not supporting new titles because it has been a while since it has gotten updates.
Visit: NeonDS
DuoS
It is yet another abandoned project, a Nintendo ds emulator for pc similar to NeonDS, so it might not be optimal if you're looking for new games. GPU acceleration and a dynamic recompiler with a software renderer are characteristics of this best DS emulator.
It is fantastic software with some of the best functions and quick processing.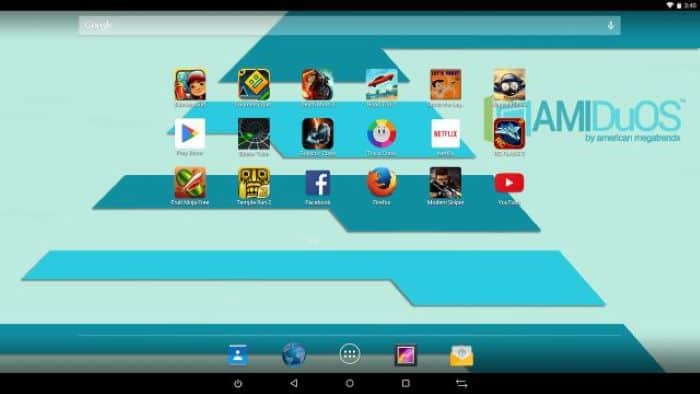 This software's development flaw prevented it from being the best Nintendo DS emulator. Because it has some features that might be useful to you, the software is still one that you should attempt.
Visit: DuoS
FAQs
Can you play DS games on a PC without an emulator?
Since the PC and the Nintendo DS operating systems are different, using an emulator requires enjoying the games. Without an emulator, DS titles cannot be played on a PC. It is advisable to use the top DS emulator for Mac or PC.
Is it legal to download a DS emulator?
Emulators may or may not violate copyright laws based on their intended use. It is acceptable to obtain and use emulators. It prohibits sharing protected ROMs online.
What is DeSmuME for Nintendo DS?
DeSmuME, except DraStic, is the source of RetroArch and OpenEmu Nintendo DS support and is utilized by several mobile Nintendo DS emulators.
Does the Nintendo DS have an emulator?
Regrettably, Nintendo DS emulation is still in its infancy. The majority of games still need to be played correctly on any emulator. As a result, optimization is less important as emulator writers' current emphasis is on improving the accuracy of their creations.
Conclusion
It is all about the best Nintendo DS Emulator for PC. Many people are still attracted to the appeal of the simple, pixelated Nintendo DS games despite many high-definition games on all modern platforms. You can therefore use any of the emulators listed above.
Introducing TechiePlus's all-in-one Editor, Olivia, based in London. From headphones to music streaming, she's got you covered.