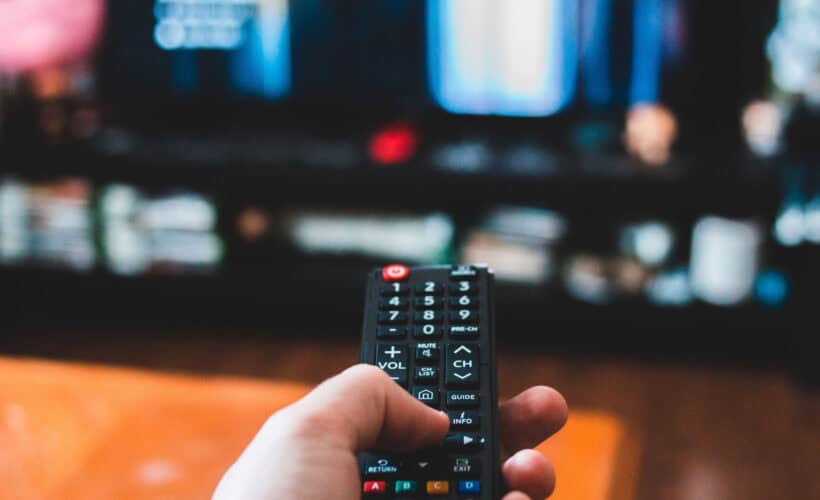 There is no longer a day when you must rely on a cartoon-like television box to watch a movie. Nowadays, some home entertainment devices are on the market, and you can enjoy the feeling of theater while sitting at home. Android TV Box is one of them where experts have used all the modern technology in a pocket-size device. Here's where MXQ Pro 4k Reset comes into play. 
MXQ Pro is a famous Android TV box brand that can instantly make your ordinary TV intelligent and eye-catching. All kinds of people can enjoy movies with it. If you have an HDMI cable, the MXQ pro device allows you to do all the activities on the TV you used to do with a smartphone or tablet. You can download any application from the Play Store and use it and watch movies with the help of youtube.
However, any gadget will have some drawbacks, and some are not yet friendly with customer technology. They sometimes have problems like resetting any issue on a smartphone or laptop. In this case, you may have to reboot or reset this Android device. In this article, I will discuss the reset option of the MXQ pro android tv device in two ways.
The method of MXQ pro 4k hard reset
IA small piece of advice from us is using MXQ pro, or any device creates various issues, and you must spend some time resetting. The device provides entertainment, so the owner needs to know how to reset it properly. You can execute this technique:
Disconnect the television from the electricity supply.
Then, insert a narrow pin into the av slot and press until you get the button. Hold the button briefly and then turn on the electricity supply.

Now, hold the button until you see the logo on the screen.

Finally, after restarting, release the button as before.

If you have a computer at home, connect the keyboard to the television with the help of a USB.

Now, you will see a menu on the television screen. Click the option to wipe data or factory reset from the menu list.

Click the Delete All User Data option and wait a while for the system to reset.

Finally, you have to tap the reboot option to finish the procedure.
The method of MXQ pro 4k reset by settings
It is another well-known method that you can do by in-build settings. There are built-in settings in the MXQ pro-Android box, and you can restart the system by applying these steps:
First, connect the MXQ pro 4k Android box to your television and use the settings option. Select

the More Settings option, and click on it to proceed.

A menu appears on the screen now. Click on Storage and Reset.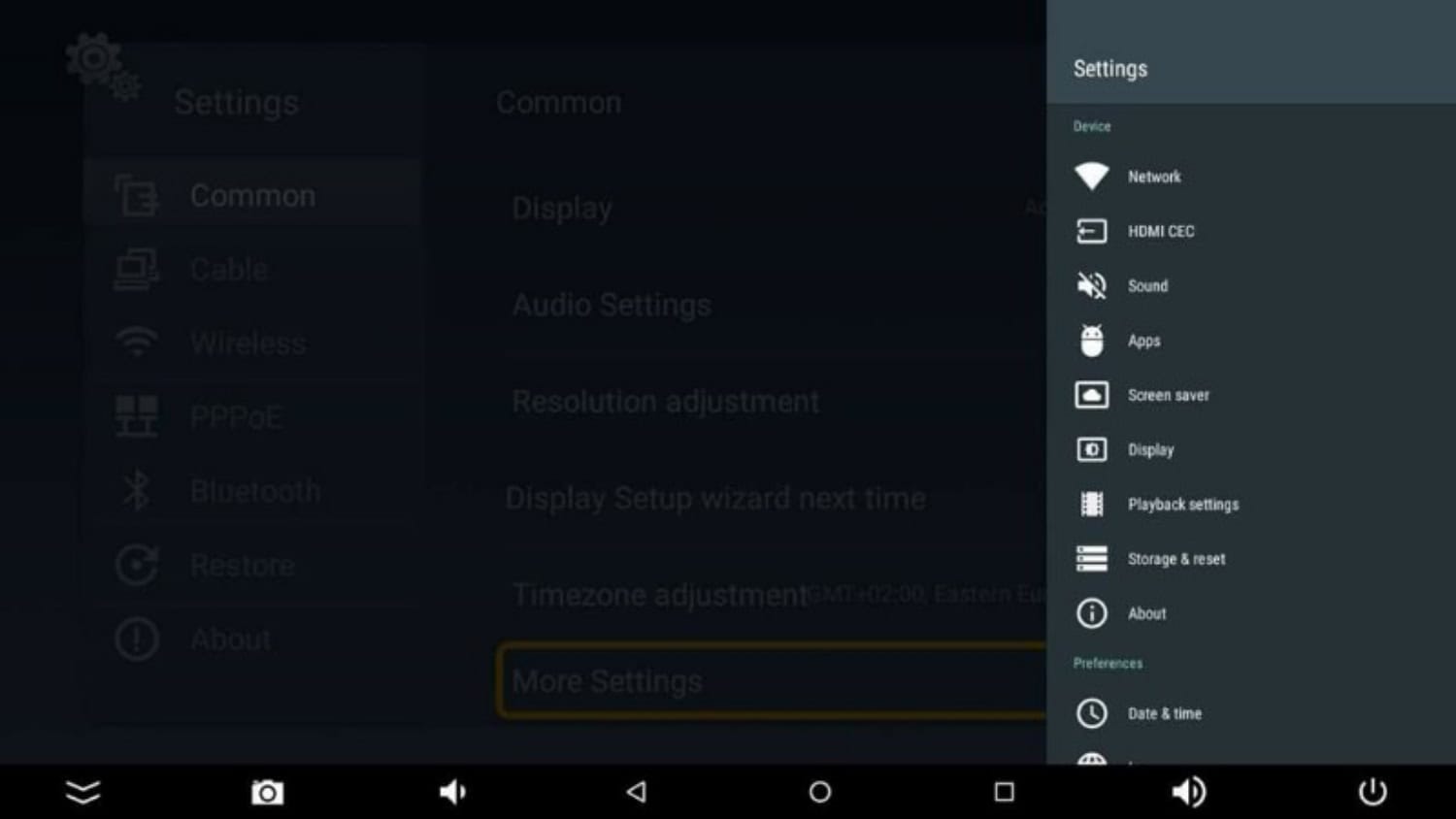 This will show all the issues and reset your device to ensure a smooth experience. You can also check this article for more step-by-step information. Click Here.
 Other possible methods of resetting MXQ pro 4k
If these two methods do not work, you must remove the batteries from the Android TV box. Sometimes a simple trick works like magic. You can remove the batteries for a few minutes, set them up again, and restart your system.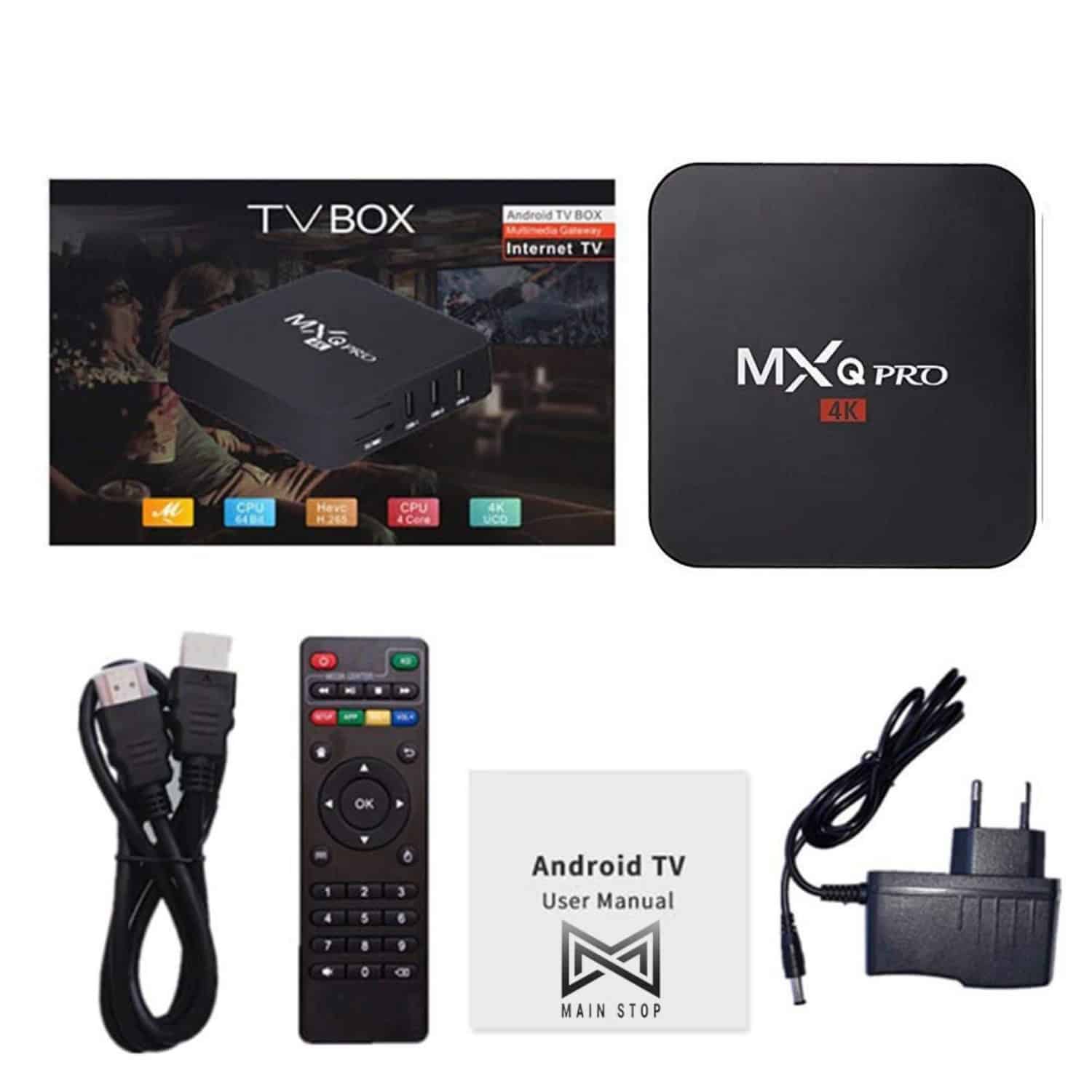 Check the power supply cables and plugs so there are no loose sockets within the system. Wire connections become poor over time, and it influences the system through an insufficient power supply. Moreover, do not forget to check the internet connection if you see a buffering on the TV.
FAQs
What can a factory reset do on an Android box?
A factory data reset eliminates all customized settings. Channels, profile details (such as those for a Google account), downloaded applications, wired network settings, system and app data, and other data are all included. As a result, it also removes camera device data and parental lock settings.
How do I factory reset my computer in recovery mode?
Until a loading screen shows, press the volume down and start buttons. Select Recovery mode by scrolling through the list using the volume buttons. Activate the power switch. Use the volume buttons once more to choose Wipe data/factory reset after restarting the device.
Does a factory reset help in removing malware and viruses?
In most circumstances, the short response is yes. Most of the time, dangerous files or programs on your phone contain viruses. A factory reset usually removes the problematic virus or malware because it deletes all your files.
Can you stream 4K over Wi-Fi?
No. A 4K stream should not be sent or broadcast over a Wi-Fi connection since stability problems will likely arise. You can view a 4K broadcast over Wi-Fi if you're watching one and have a connection speed of at least 30 Mbps and a reliable network.
Can I use my Android box without the Internet?
Yes. Your Android box might work without an internet connection due to its internal storage. Using the Android box, you may stream information to the TV. Most Android boxes also allow you to view traditional television.
Conclusion
MXQ pro android tv box will make your regular tv in the modern home entertainment zone at a minimal cost. You will get multiple benefits with little money, and all the smartphone features are easy to use. If you want to enjoy any movie on the big screen, this is the only medium to play YouTube on the television screen. Initially, it takes a while for the MXQ pro device to be set up, which needs proper fixing.
This article has explained various fixing processes that you can follow and will not need any repairing master. MXQ Pro 4k Reset is the ideal solution if you are an entertainment lover, and you can purchase it to get a great movie experience. If you are a game fanatic, playing games with an external device and watching videos by inserting a pen drive is possible.
Sourabh Kulesh, Chief Sub Editor at Gadgets 360. and TechiePlus, writes technology news online with expertise on cybersecurity and consumer technology.