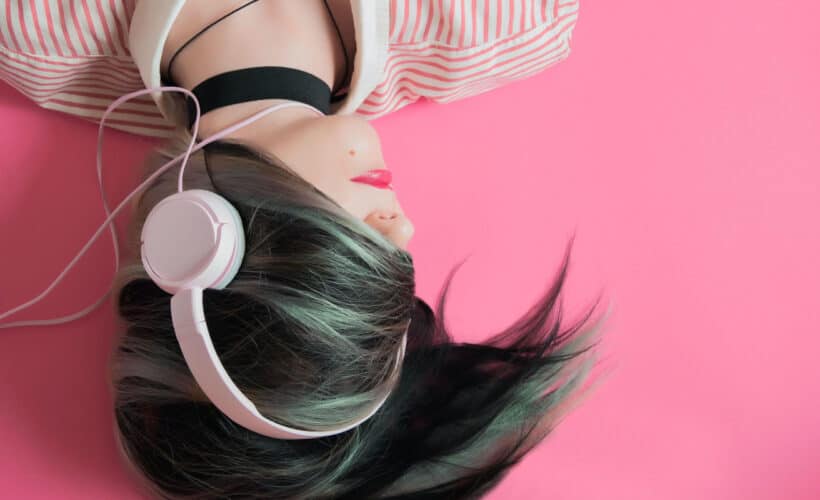 Music making is one such vastly exploited platform among thousands of others. Music makers are experiencing the time of their lives with the introduction of all these apps. Now you can sit back home and create your melodies without struggling with other chores.
Some of the music-making apps include Garage Band, FL Studio Mobile, BandLab, Caustic 3, Cubasis 3 – DAW & Studio, Groovepad – Music & Beat Maker, BeatMaker 3, Roland Zenbeats, and n-Track Studio.
You also get the chance to choose and select from the pool of these apps according to your device type, budget, type of app, etc. You can play virtual guitar or other instruments and now enhance them. If you are interested in Chinese traditional music, you can check out these Chinese Music apps.
Advantages Of Music-Making Apps
Convenience: Music-making apps allow you to create and edit music on the go using your smartphone or tablet. It can be especially useful for musicians who want to be able to work on their music anywhere, at any time. There are several advantages to using music-making apps:
Cost: Many music-making apps are cheaper than traditional music production software, making them more accessible for musicians on a budget.
Ease of use: Many music-making apps are designed to be user-friendly and intuitive, making it easy for musicians of all skill levels to get started creating music.
Collaboration: Some music-making apps allow multiple users to work on the same project simultaneously, making it easier for musicians to collaborate and share their work.
Quality: While some music-making apps may have more limited features than traditional music production software, many offer high-quality audio and advanced features that allow users to create professional-quality music.
Music-making apps can be an excellent option for musicians who want a convenient, cost-effective, and user-friendly way to create and edit music.
See Also: How To Play iOS Games On PC
Disadvantages Of Music-Making Apps
There are also some potential disadvantages to using music-making apps:
Limited features: While many music-making apps offer a range of features, they may have a different depth and complexity than traditional music production software. It can make it more difficult for advanced users to achieve particular effects or workflows.
Compatibility issues: Some apps may need to be compatible with specific devices or operating systems. It can be frustrating for users who prefer to work on specific platforms.
Dependence on Internet connection: Some apps require an Internet connection to access certain features or save progress, which can be inconvenient for users who need a stable connection or want to work offline.
Potential for data loss: As with any digital tool, data loss is risky when using music-making apps. It can be frustrating for users who have spent much time working on a project and lose their progress due to a device malfunction or other issue.
Limited storage: Some music-making apps may need more storage capacity, making it difficult for users to save and store large audio files.
While music-making apps can be a convenient and user-friendly way to create and edit music, they may offer different features and flexibility than traditional music production software. It's essential to consider your needs and preferences carefully before deciding which music-making app is right for you.
See Also: How To Transfer Songs From Audiomack To Phone
Top 5 Music-Making Apps To Use In 2023
To simplify it, we have listed some of the best and most widely used music-making apps in 2023.
Music Maker Jam
This is one of the Android music-making apps among the most widely used and enjoyed platforms. Here you find over a hundred music styles, such as; hip-hop, dubstep, rock, funk, trap, drum & bass, techno, house, ambient, jazz, etc., giving you a vast range to select from.
Music Maker Jam also has an 8-channel mixer that allows you to mix songs and add effects simultaneously. A few unique features of this music-making app are how to remix tracks by simply shaking your device and using the loop selector to combine different music styles. It is also among the apps for guitars.
This app comes free of cost and is an ideal platform for learners.
Fl Studio
FL Studio is a complete music-making package and is one of the most popular DAW with everything you'll need. Be it a step sequencer, piano roll, keyboard, drum pad, track editor, and even effects. This app offers 16 results, covering all the usual suspects like modulation, delay, reverb, compression, filter, and distortion, which makes it one of the best apps.
You will also find a hundred sampled instruments to make your music composition an even better and more fun journey. Though one of the disadvantages of this music-making app is paid services, with this range to offer, a small lum of money wouldn't hurt an artist in the making. It is among the best apps for guitar players.
See Also: How to Transfer Contacts from Android to iPhone [Quick-fix methods]
Robotic Guitarist
As the name suggests, Robot Guitarist is an Android device app that allows you to experience virtual guitar and chord guidance. The Robot Guitarist will demonstrate any chord that you'd like to learn. It is beneficial for beginners and learners. The virtual guitar also allows you to change the chords while playing it. It is the best guitar tab app.
The range that this one of the best music-making apps gives you is impressive. You can choose from acoustic or electric guitars, violin, piano, or harp and align the strings with your guitar. Another add-up about this app is that it provides free services. It is the best app for guitar chords.
With this one, you can sit and learn to produce beautiful music for free. Thus, it ranks among the list of the best apps.
BandLab
BandLab is the perfect place to be if you want to make music and interact socially at the same time. You create and share your music while discovering other artists and their creations! The app allows you to record live audio, import tracks, mix, and automate your music while developing a song. This feature makes the app one of the few ideal music-making apps.
Over a hundred guitar, bass, and vocal effects are available to help you create the perfect tune. You also get a Looper functionality for building up layers of beats, rhythms, and melodies. This is one of the best music-making apps as it is the best example of the interactive music-making business of 2023 and is available for both IOS and Android users.
Caustic 3
This is also one of the Android apps that helps you combine synthesizers and samplers to create your melody. You get a wide range of synths while using Caustic 3. These include Beatbox, Organ, Modular, SubSynth, FMSynth, 8BitSynth, PCMSynth, PadSynth, Bassline, Vocoder, and KSSynth.
There are drum machines and organs, vocoders, a piano-roll style sequencer for creating patterns, and a song mode to lay patterns out along a timeline. The demo version of the app comes for free, but if you'd want to import and export your files, the key will cost you some amount. It is also among the best guitar apps.
See Also: 6 Best Apps To Play Music Without Wi-Fi
FAQs
What is the finest free music-making app?
BandLab is the finest free music recording and social production platform, with over 50 million users worldwide. BandLab enables you to create and share music regardless of background or skill level. You may create music using our multi-track Studio, which allows you to record, edit, and remix it.
Are music-making apps easy to use?
It depends on the app and your familiarity with music production software. Some music-making apps are designed with ease of use in mind and have intuitive user interfaces, while others may have a steeper learning curve. Many apps also offer tutorials or helpful resources to assist with learning the software.
Are music-making apps free?
Some music-making apps are free to use, while others are paid. Some apps offer a free version with limited features but require a paid subscription or in-app purchase to access the full features.
Are music-making apps only for making electronic music?
Music-making apps can create various music genres, including electronic, hip-hop, rock, pop, and more. Many apps also offer a variety of virtual instruments and sound effects that can be used to create any music.
Conclusion 
So, the above are five of the best music-making apps available in 2023 that you can use to create a whole new world of music for yourself and others. Do not forget to compose the most beautiful melodies and share them with your fellow creators! Also, make your music a hundred times better with MIDI. To know more click here.
Meet Carrie-Ann Skinner, our Apps & Games Editor with over 2 decades of experience in online and print journalism, specializing in all things tech.