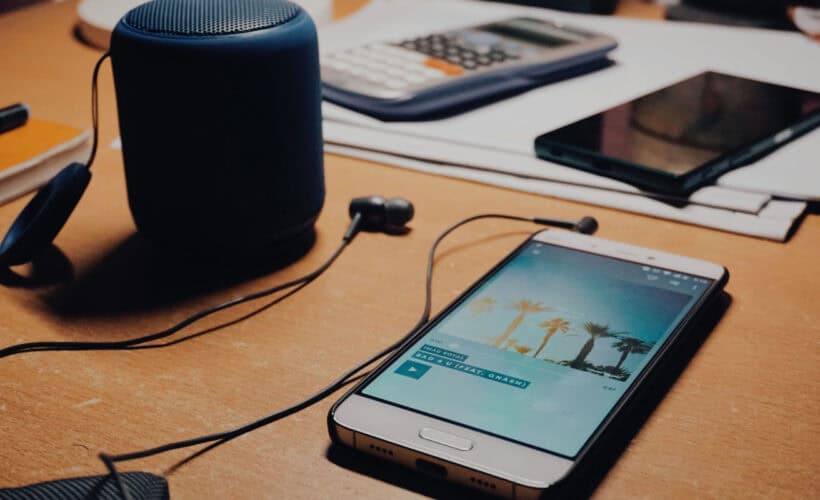 With great music and taste comes great responsibility. While your taste in music might be Grammy-worthy, it's no fun if it's not loud enough. Unfortunately, though Android devices have grown increasingly technologically advanced, the audio quality of the device's speakers often leaves much to be desired. Currently, an overwhelming number of smartphones have speakers that offer relatively poor audio quality through both – the speakers and the headphone jack (if present). And if you want to know more about music-making apps for your Android device, click here!
Some loud music player apps for Android are:
Equalizer+ HD music player
Boom

3

 Precise Volume (+EQ/Booster)

4

 Volume Booster By GOODEV
A single quick search on the Play Store and about fifty such apps for Android devices show up, all claiming to be the best choice for amplifying your device's sound. So then, how do you find an app that fulfills all your needs? We have compiled below four of the best loud music players for Androids on the Google Play Store for you! Since many apps tend to have similar names, the links to the mentioned applications have also been provided. Also, Android Lock Screen Customization Apps allow you to customize your Android Lock Screen with different widgets.
See also: 8 Best Android Apps for Pilots in 2023
Equalizer
True to its name, Equalizer is about playing around with the application's many unique features. For starters, Equalizer has a 7-band equalizer – from the bassist bass to the highest one – which assists you in tailoring your music according to your taste. In addition, ten pro sound presets are available, classified according to music genres such as acoustic, hip-hop, electro, jazz, and pop.
Equalizer has many additional features that add to its appeal. It has a queue system through which you can prepare your tracklist in advance, and the option to save and edit your custom presets.
Furthermore, with a background play mode, you can listen to your music while consulting other apps, along with sleep mode, where you can set the timer and fall asleep to your favorite tunes. Aside from these features, it includes the usual features such as a library, shuffles, customizable "Repeat," and background play.
Hence it is an excellent option for hunting loud music players for Android. You can download it here.
Boom
Boom is a music player, bass booster, and equalizer. It is an app that might already be familiar to Mac users. But it is as significant for Android users as it provides many features. It also has a 3-D surround sound setting with customizations that give you more granular control over the audio quality. And a good equalizer for customizing the sound profile. The boom comes pre-equipped with 22 handcrafted Equalizer presets for all popular genres of music.
Furthermore, the music player supports direct streaming from services such as Spotify and Tidal and online radio stations and podcasts. It also promotes natural play from Google Drive and Dropbox. Music Player gives you access to over 20,000 local and international radio stations and 20,000+ podcast stations across 120 countries. It serves the purpose and is one of Android's best loud music players.
However, Boom's volume boost effect is limited to audio played within the app. It does not carry over to other apps on your device. The boom has an initial seven days free trial, after which you have to pay for the service, but it's worth it.
Precise Volume (+EQ/Booster)
Developed by Fascinate, Precise Volume is a fantastic app with an equalizer and booster combo on the Google Play Store. True to its name, Precise gives you exact control over your device's audio output. It overrides Android's 15 volume steps limit, giving you about 100 different volume levels. And safely hooking into your device's audio system to provide you with more volume control options.
Precise has a 5-band Equalizer with a bass booster, sound amplifier, and an array of Equalizer Presets. It activates when you plug in your headphones and automatically sets the volume. Furthermore, if you upgrade to Pro, Precise automatically sets the book for different pairs of headphones, Bluetooth devices, and apps. You also can create personalized Equalizer presets and save them, which makes life a lot easier.
Lastly, while the app allows up to 12 dB gain (super cool), it might harm your device's speakers. And that's why we have added Precise Volume to the list of best loud music players for Android.
Volume Booster By GOODEV
Last on the list, GOODEV's Volume Booster is simple and has only one purpose – to boost your device's volume. It is pretty great at it and is the best choice for loud music players for Android. Unlike all the previous apps we mentioned, Volume Booster has no additional features. It's ideal if all you need is amplification for the music you're playing on your device.
The app has a single, straightforward volume slider that amplifies the audio output by up to 60%. The settings you select within the app are implemented throughout the system, which allows you to experience amplified sound output from any app.
A testament to the app's efficiency is a note by the developer who asks the user to exercise caution while using the application, as prolonged use can cause damage to both your ears as well as the device's speakers.
FAQs
Which Android music player has the best sound quality?
Among Android music players, 'Neutron Music Player' is famous for having the best sound quality due to its high-level audio processing and support for high-resolution audio formats.
What app plays music the loudest?
VLC Media Player is known for playing music at louder volumes in comparison to other apps. It provides a wide range of volume control, making it suitable for users seeking more audible playback.
Which mobile has the best music player?
The LG V-series smartphones, such as the LG V40 or V60, are famous for their built-in Quad DAC technology, delivering an outstanding audio experience and arguably the best music player on a mobile device.
What music player is better than Poweramp?
foobar2000 is a famous music player that surpasses Poweramp in terms of customization options and advanced features. It's famous among audiophiles for its flexibility and plugin support.
What is the highest quality music audio?
The highest quality music audio is typically in lossless audio formats like FLAC (Free Lossless Audio Codec). These formats preserve the original audio quality without loss, offering music enthusiasts the best fidelity.
What is the highest quality audio available?
High-resolution audio, or Hi-Res audio, offers the highest quality. It includes formats like FLAC, WAV, and DSD, which capture more detail and nuance, providing a superior listening experience for discerning listeners.
Conclusion
So, this was our list of loud music players for Android. We hope this might solve your audio quality problem.
See Also: https://techieplus.net/best-apps-to-learn-music-for-kids/
Sourabh Kulesh, Chief Sub Editor at Gadgets 360. and TechiePlus, writes technology news online with expertise on cybersecurity and consumer technology.