Streaming online content services like Netflix, Amazon Prime, or Hulu offers you a large variety of fantastic content. However, none of these offer you access to local channels. In this case, the Amazon Firestick TV is the best help you can get.
This incredible device allows you to stream all of your favorite content as well as the local channels right before you on your TV. In this article below, well-explained and proper guidance is given that will help you get local channels on Firestick TV.
See also: How To Fix Amazon Fire Stick Not Connecting To WiFi [Solved]
How To Watch Local Channels On Firestick TV
A list of methods that will allow you to watch local channels on Firestick TV is given below. Go through them and find the best one that suits your requirements.  Check out how to fix Youtube not working on Firestick here.
Digital Antenna
The most direct way to get local channels is to start using a digital antenna. Switching to a digital antenna will help you access all the local news channels, weather reports, etc., without any additional fees. Amazon Fire TV recast is a great option to go with as it contains a built-in antenna input on the back of the box.
However, it's a bit high in price but is worth it. You can also look forward to using a Plex server if you have a digital antenna. The Plex server needs to be connected to your Fire TV stick. Once it gets connected, you can enjoy access to any local channel you like.
See also: How To Get TV Reception Without Cable Or An Antenna
Kodi
Kodi is a great option to watch local channels on Firestick. This is an open-source media server. Kodi offers you a wide range of local channels worldwide that are free of cost. Once you install Kodi on your Amazon Fire TV Stick, you need to worry about your entertainment. Kodi will provide you a lot of channels and all sorts right on your TV.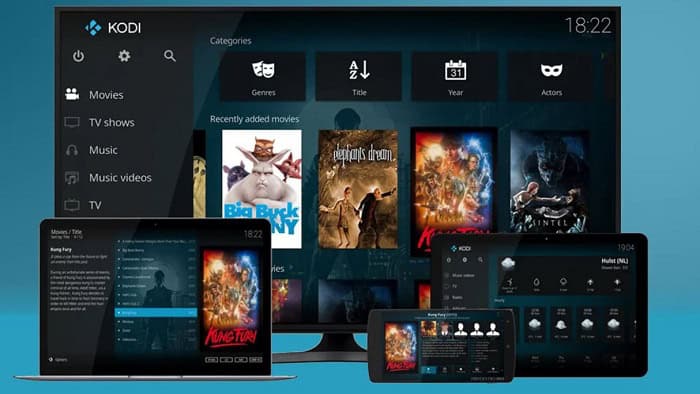 If you have already installed Kodi and facing an issue, solve it here.
See also: How To Install Genesis Reborn On Kodi For 2023 [Complete Guide]
Live Streaming Service
Even without the digital antennas and complex servers, you can watch your favorite local channels on  Firestick TV. A live streaming service gives you the option to select, choose and pay only for the channels you want to include in your TV stick.
Live streaming services like Hulu Live TV, YouTube TV, and Sling TV are the most popular ones. But there are also several live streaming services that you can check and choose According to your choice and budget.
Zee5
All of the Zee Network Channels are broadcast live on Zee5, and there are a few other channels available.
The catch is to see these channels, and you must subscribe to their monthly or annual subscription package.
Visit: Zee5
Sony LIV
The Sony LIV app allows you to view live broadcasts of Sony India Network stations and a few more channels.
Again, you must be a subscriber to Sonyliv to take advantage of their services. 
Visit: SonyLIV
Yupp TV
The Yupp TV is also a streaming software.
This software, like the others, allows you to view specific live channels, but it requires a subscription. 
Visit: Yupp TV
Hotstar
Even though you cannot watch Star India Network channels live on the Hotstar app, you may view episodes of Star India Network channels already aired.
However, there are just a few news stations that you can view in real-time on this app. 
Visit: Hotstar
Voot
The Voot application allows you to view live broadcasts from Network 18.
However, to do so, you must subscribe to Voot to access live channels. 
Visit: Voot
Discovery+

 
The Discovery+ service provides access to live channels such as Discovery, TLC, Animal Planet, Discovery Turbo, and similar programming.
Visit: Discovery+
And, of course, to watch their live tracks, you must be a subscriber to Discovery+.
See Also: Top 6 Free Audio Joiner Tools
Channel-Specific Applications
Many TV channels have their own Amazon Fire TV stick apps. But the disadvantage here is that you have to search and look for the apps, and to be precise, it's very time-consuming and frustrating as the apps will work for that specific channel only. This implies that you have to hunt down every app specific to your favorite channel.
Still, this is an easy and reliable solution if you don't want to set up a digital antenna or pay for any expensive server. You can easily find apps on your Fire Stick by simply clicking on the apps option on your home screen and then choosing categories, then movies and TV. You can also simply search for the channel app using the Alexa button on your remote.
Multi-Channel Applications
To get access to hundreds of TV channels in your local area for free, you can rely on the applications available on the Amazon Fire TV stick. You can access these channels for free, including local contents, maybe not for each area but by default, giving access to all the local channels and contents of the major metro cities. These apps provide a good lot of high quality and efficient content, sometimes charging a small amount of money, but it usually for free.
But a significant disadvantage and warning to put forth is that not all of the apps have the license to be viewed or broadcasted in your country as the app creator does not permit this. If that's the case, you can lodge a complaint from your ISP if the detection Is successful. It is really difficult to say which of the apps are free and borrowed, so it is safe to install a VPN on your Amazon Fire TV Stick so that your viewing is safe and legal.
Using JIO TV on Amazon Fire Stick

 
To know how to stream local channels on firestick, we can take the example of Jio TV. If you have a Reliance Jio connection (Wi-Fi or SIM), you may use the Jio TV app on your Amazon Fire Stick to watch movies and TV shows. It offers 536 television channels, including HD and nearly all of the leading Indian television stations.
Visit: JIO TV
First, you must activate the developer options in the Amazon Fire Stick settings to stream Jio TV on your Jio SIM. Then, under the "Developer Options" menu, select the "ADB Debugging" option and toggle it on. You can also toggle on the "Apps from Unknown Services" option under the "Developer Options" menu to enable it as well.
To watch television on your Android smartphone, you must first download and install three apps: Jio TV, cetusplay, and Apps2Fire.
Open the Apps2Fire software, approve the Privacy Policy after reading it, click the Setup option, and attach your Fire Stick to your computer through the USB cable.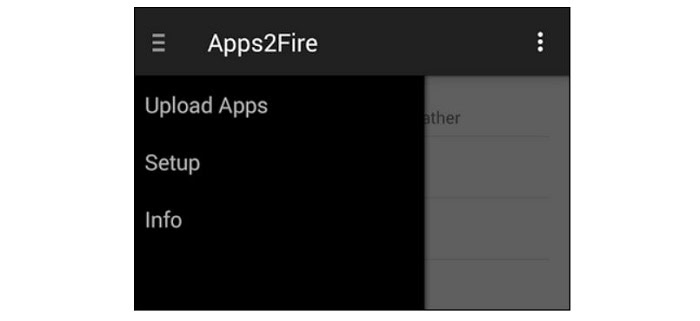 Now, choose the "Local Apps" option and look for the Jio TV application. Now, select the "Install" option from the pop-up menu, and it will be ready to use once installed.
2. Launch the cetusplay app, choose the text that says "Fire TV Stick Gen. 2," select the firestick option, input the TV code that displays on your television screen, and it will be linked and installed on your firestick as well.
3. Start by launching the Jio TV application and logging in with your Jio Id and password. You would also need to login into your firestick Jio app on your mobile device to complete the process and Stream Local Channels on Firestick. 
See Also: 6 Best Screencasting Software for Recording & Editing Videos
App To Watch Local Channels On Firestick TV
So with the above-mentioned various ways of getting local channels on Firestick TV is over. But let's present before you some of the apps and services that are already available or installed to view your favorite local channels.
LiveNet TV 
LiveNet TV is an app that provides you access to more than 800 channels. The apps are from countries like India, Europe, Pakistan, the UK, the US, etc.
Channels like sports, news, entertainment, kid section, cooking, and several others are included. This app is not present on the Amazon FireStick TV by default, but you can install it easily.
Swift Streamz Live TV
Similar to the LiveNet TV, Swift Streamz Live TV gives you access to local channels of the US, the UK, and many more Asian and European countries.
It is also not available on the Amazon Fire TV stick and so has to be installed.
YouTube TV
This online service provider is one of the most popular ones, which naturally makes it the most expensive. This is now available on the Amazon Fire TV Stick, and so you can access it anywhere and everywhere. And you can easily watch your local channels on Firestick TV. Download YouTube TV here!
Sling TV
This is also an online service provider. Sling TV provides you with a basic set of channels by default and then you can add on your favorite channels.
They offer you the channels based on the area you live in. It is quite an excellent choice to make at a moderate price.
Hulu Live TV
Hulu Live TV is one the widely used channel service app used. They provide you access to several local as well as national, and international channels. It gives HD streaming at a moderate price and on many devices like Amazon Fire TV Stick. 
See also: Can't Find Hulu App On Samsung TV? Follow These Methods
Skinny Bundles
Sling TV and Hulu + Live TV are valuable services that let users stream a local channel using an AirTv and receiver and Antenna. Sling TV helps us to choose whether we want to view local or all live streaming networks that we get in your package. It provides local channels like FOX and NBC, which offer a wide variety of content.
The only drawback is that it only benefits a small number of zones. This uses your bandwidth when streaming your local channels on your Wi-Fi network.
Fubo TV
The FuboTV is something every sports fan needs to get their hands on. FuboTV is the best option if sports is your thing, from all the major sports channels to the live streams.
With a cheap monthly subscription and a more comprehensive range of choices, this is a solution for local sports channel streaming for sports maniacs.
Directv Stream
Directv stream, Earlier known as AT&T TV, AT&T TV Now, and DirecTV service, is similar to HuluTV and offers a wide range of local and national channels. With the dependence on zip codes, this service provides a wide range of options for movies and sports. The lowest price of the subscription costs $69.99 for 65+ channels.
We all are familiar with Youtube. It doesn't just stream live content but also offers all the youtube content you see on your mobile, absolutely ad-free. And the premium subscription to youtube that is freely available on Firestick can provide you the popular web services available online. The monthly subscription of youtube premium only costs $64.99.
Locast
Another way to avail of all the free local channels is by using local. If the Locast is available in your region, you can access all the content for free and stream it online. Locast was launched in 2018 and worked upon the antennas already set up in different cities. It collects live OTA signals and relays them to the users. It can provide NBC, FOX, ABC, CBS, and The CW.
Though its coverage is smaller, it can be utilized to its full potential if available in your region. To use a locust, You need to register yourself on the site and enter a validation code. You don't need a subscription, but the donation asking popups every 15 minutes can be irritating sometimes. 
Conclusion
So, these were the ways by which you can watch your local channels on Firestick TV. Both of them would be useful and efficient if you own a Amazon Fire TV Stick. Do try them and let us know which one was very helpful to you. Now you can enjoy your favorite shows of your local channels. Happy streaming! :). You can also check Top 7 Locast Alternatives Of 2023.
See Also: How To Add Disney Plus To Vizio Smart TV? [Easy Guide]
Meet Carrie-Ann Skinner, our Apps & Games Editor with over 2 decades of experience in online and print journalism, specializing in all things tech.