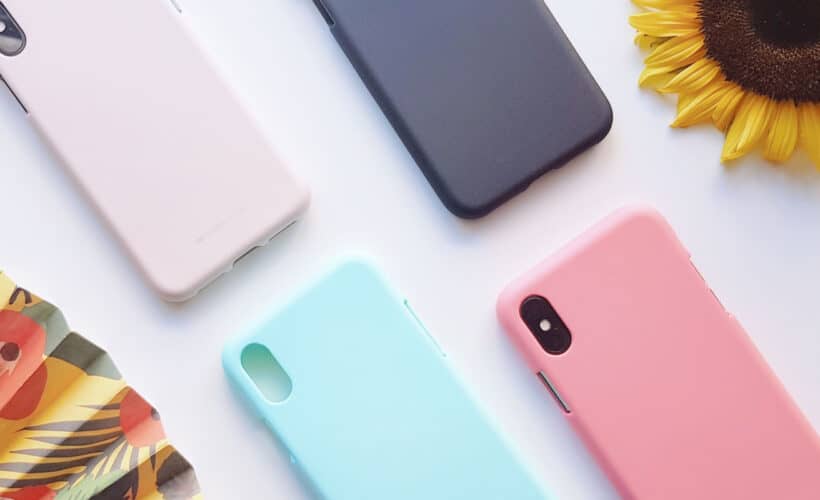 There are a few crucial factors to evaluating Lifeproof Vs. Otterbox while looking for the best case to safeguard your phone. At the moment, LifeProof and OtterBox are two of the most popular brands of phone cases. These covers offer excellent phone protection in almost every circumstance, but you could also wonder whether another option exists. 
Lifeproof only manufactures cases for iPhones and other Apple products, whereas Otterbox is also available for Android smartphones. They are waterproof cases and help prevent phones from being water damaged.
In this comparison of the Lifeproof Vs Otterbox, we'll look at each case's differences, features, and usefulness as a phone defender. By assisting you, we only want to make it easy for you to decide between the two. So let's get going.
Lifeproof Vs Otterbox
Both LifeProof and Otterbox provide a wide range of case options. The Lifeproof Fre and Otterbox Defender are the two most well-liked models. So that you may decide which one fits best your smartphone-using habits, let's analyze each of their particular features.
Protection From Drop
Let's begin with the Lifeproof Vs Otterbox drop test, the essential quality of any phone case: its resistance to being broken phone screen by a drop. When Otterbox titled their top case Defender, they weren't lying. It is genuinely robust and dense. It is allegedly completely Drop-proof and more durable than any of its rivals.
In contrast, Lifeproof Fre boasts a slim design and shock absorption for falls up to 7 feet.
The Defender is heavier and marginally safer than Fre regarding dropping safety.
Waterproofing
One of the Fre phone case's key selling factors is its water resistaprotectt is made to shield your phone from moisture, including snow and rain. According to the official announcement, Fre will shield your phone for up to an hour if submerged in water up to 2 meters deep. Lifeproof has a watertight earplug jack that can be sealed off when unused.
Due to the Otterbox Lifeproof's lack of waterproofing claims, Fre triumphs in this category. 
This is not a significant drawback for phones like the Focus on iPhone, which is already water-resistant. The Defender is more than adequate for these phones.
Additional Security
What is an Otterbox? The Otterbox is excellent against scuffs, dust, and dirt but falls short against dampness. It has port covers that stop anything from entering. For instance, you won't have to worry about sweat or dirt getting into the ports, and your phone's crevices will be covered without obstrprovides access to your headphones or charger. 
In addition to offering protection from any form of wetness, Lifeproof Fre also offers protection against dust and grime. Its sleek design, which allows easy access to your phone's buttons, is another fantastic feature.
Fre once again takes the cake when it comes to installation. It is effortless to install, fit, and remove. The Otterbox, the other hand, is more challenging to put on or remove. So Lifeproof Vs Otterbox.
Design
Lifeproof  Vs Otterbox provides attractive options in terms of design. The Otterbox is larger and heavier than the Fre and features a sturdy inner shell and a rugged exterior slipcover. Of course, the blocky appearance has merits, but only some people like it.
Fre is more manageable and fashionable, as well as visually appealing. Additionally, it comes in a broader range of colors than the Defender. Otterbox wins if you prioritize protection, while Fre wins for accessibility.
Benefits And Drawbacks Of An OtterBox Case
Let's start by examining the advantages and disadvantages of an OtterBox case. A sturdy inner shell and a tough exterior make up an Otterbox LifeProof case.
Among the most significant advantages are the following:
Scratches, drops, and dust are tough to damage an OtterBox case from. Even OtterBox certifies its cases as having drop protection.
The most rigid phone case on the market is OtterBox.
Even OtterBox certifies its cases as having drop protection.
The most rigid phone case on the market is OtterBox.

It is simple to understand why OtterBox phone cases are so famous.
However, there are a few drawbacks as well. These include: 
If you carry your phone around your pocket all day, an OtterBox phone case can be cumbersome.
It's challenging to install and remove an OtterBox case.
One of their greatest issues is that an OtterBox case might not fare well in the snow or water.
Benefits And Drawbacks Of The Lifeproof Fre
It's time to examine the LifeProof case in more detail now. 
Here are some most significant advantages of The Lifeproof Fre:
Even though it's one of the thinnest phone covers available, this one offers an outstanding level of protection.

It has been demonstrated that a LifeProof case shields against water, snow, dust, and grime.

This enclosure offers water resistance up to about six feet deep (depending on the exact case model and phone)

It is comparatively simple to install and remove a LifeProof case.

It is still simple to access all buttons with a LifeProof case.
It's also vital to consider some of the disadvantages. These consist of the following:
If the case is exposed to water, the screen protector could cause rain-bowing effects.

Only drops up to about six feet will cause the case to break.

Although the case offers waterproof protection, its range is limited to six feet and lasts only one hour.

The ports, speakers,

Loud music players, and microphone are frequently shielded by a LifeProof case, which causes functional problems.
These are a few of the most significant disadvantages of a LifeProof case to be aware of. Thankfully, there is another option for Lifeproof Vs Otterbox.
What Justifies Using a Phone Case?
The primary and most apparent benefit of using a phone case is to protect it against harm caused by drops. We need cases for our phones to protect them in case they unintentionally fall from our hands. These enclosures to Lifeproof Vs Otterbox are made to cushion the blow of falling or dropping anything on the floor. Do you know even iPods have cases?
Additionally, phone cases provide chic protection. The phone cases we use can be a reflection of our personality and sense of style.
Our cell phones last longer thanks to the hard phone cases. While Providing protection, they allow easy access to our phones' buttons, ports, and functions. A phone case might also help you stay within your budget. Even if your equipment isn't fresh, you might make it look new. 
See Also: How To Unlock An Iphone Without Password [Step-By-Step Explanation]
Frequently Asked Questions
Is LifeProof comparable to any other cases?
Private firm LifeProof, now owned by Otterbox, sold iPhone cases and had a trademarked name. The Armor Series is the case that is comparable to LifeProof. Other less durable, less expensive series dubbed Defender, Commuter, Reflex, and Prefix is available.
Is LifeProof superior to OtterBox Defender?
Protections LifeProof Fre case gives protection against water and snow, despite Otterbox Defender's reputation for making durable cases. LifeProof cases are resistant to water, dust, and shock. The Military Standard, which assesses case resistance to occasional, non-repetitive shocks, recognizes it as meeting this requirement.
See Also: How Old Is My IPhone?- Complete Guide
Conclusion
It ultimately depends on your lifestyle and what you require from a Smartphone case regarding Lifeproof Vs Otterbox. Lifeproof is the way to go if you're an outdoorsy, active person who loves the outdoors but doesn't want to risk losing your phone. On the other hand, Otterbox is the hands-down winner if you're merely looking for a case to keep your phone safe between work and home.
Sourabh Kulesh, Chief Sub Editor at Gadgets 360. and TechiePlus, writes technology news online with expertise on cybersecurity and consumer technology.