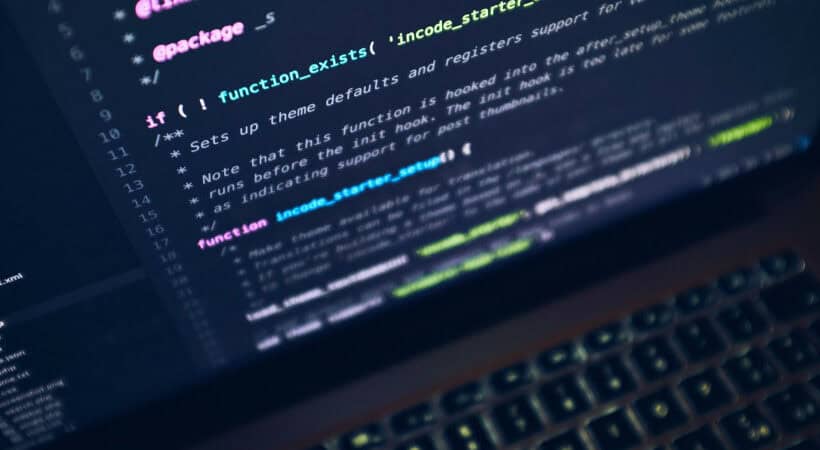 A device receives one or even more addresses on the network when it connects to the internet. A device frequently receives both an IPv4 & an IPv6 address. It is essential to rectify IPv6 connectivity and no network access. IPv6 is a more recent network standard that aims to enable a broader network of connected devices. "IPv6 connectivity and no internet access" issue will occur. This notification means that your device cannot meet IPv6 standards and establish a reliable internet connection.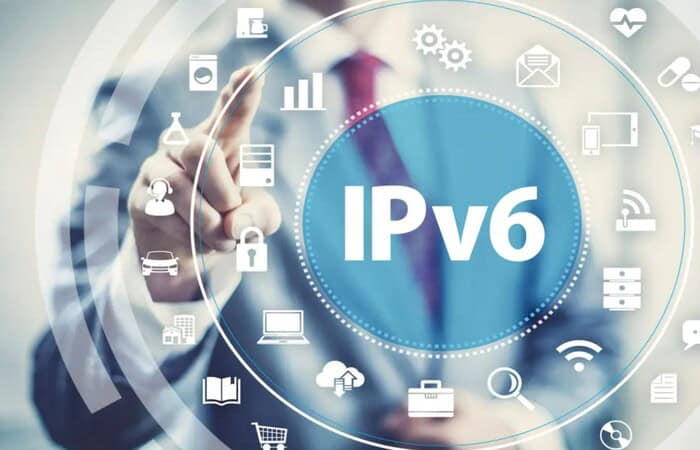 Be aware that different situations and causes might lead to the "ipv6 no network access" issue. You may need to upgrade network drivers, turn off the IP assistance service, or reset IPv6 settings to resolve the issue.
You might face the "ipv6 connectivity no internet access" problem and be unable to access the Internet. We have explained the ipv6 connectivity with no internet access and fixed ipv6 connectivity without network access.
Why does the issue of ipv6 no internet access arises
The ipv6 connectivity and no network issue frequently arises when modern networking hardware cannot communicate using Internet Protocol version 6. (IPv6). Only a few Internet service providers (ISPs) permit it or may set your router to use IPv4 rather than IPv6.
When an internet connection uses at least each of these two protocols, most devices function when built correctly. For instance, when viewing network connection details in Windows, your device can display a connection to an IPv4 network but no Internet access besides ipv6 no connectivity.
Three typical factors fix the ipv6 connectivity and no internet access issue. You must identify any potential reasons for this problem before effectively fixing it. To fix an issue caused by obsolete or defective networking drivers, replace them with the latest version.
See Also: How To Configure Straight Talk APN Settings 2023 [Complete Guide]
Firewalls and antivirus software
On occasion, IPv6 may not function properly due to your antivirus software. You can temporarily turn them off to see if the issue is set.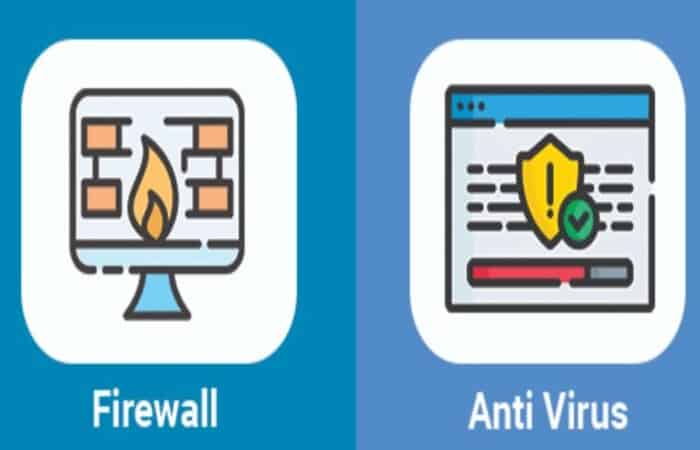 Incorrect HT mode settings can also bring the "IPv6 connection no network access" issue.
Restart the TCP/IP stack and Winsock
The IPv6, with no Internet access issue, can be fixed by restarting Winsock. You must have a command prompt to perform this technique. Here is a comprehensive manual.
      2. Enter the command netsh Winsock reset catalog into the elevated command prompt. Run the command int netsh ipv6 reset.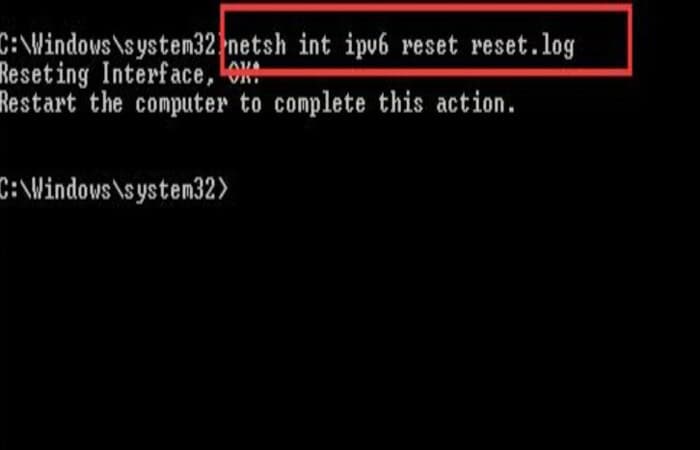 3. Turn off the IP Helper Service
Using IPv6 transition technology
IP Helper, a built-in Windows service, gives your machine tunnel connectivity. You can resolve the issue by deactivating the IP Helper service. Here's how to accomplish that.
In the Run box, type services after pressing Win + R, then type services.msc in the box and hit Enter.
      2. Double-click the IP Helper service in the listing of Windows services to access its properties.
      3. In the pop-up window, change the Startup type to Disabled and click the Stop button. After that, click Apply to execute the change and exit the service
4. Release & renew the IP configuration settings.
It may also be possible to resolve the "IPv6 connectivity and no internet access" issue by releasing & renewing the IP configuration settings with commands. This allows you to update the DHCP configuration and flush and reset the information in the DNS client resolver cache. You must run these IP configuration commands in an administratively-opened Command Prompt.
See Also: Quick Steps for Adding Dropbox to File Explorer
Inactivate the IP Helper Service
Windows Services, commonly known as services.msc, can alter how Windows services operate on your system. The IP Helper service offers tunnel connectivity by utilizing an Ipv6 connection.
      2. Windows services will be listed for you to see. Select "Properties" from the contextual menu after finding the IP Helper service and right-clicking it.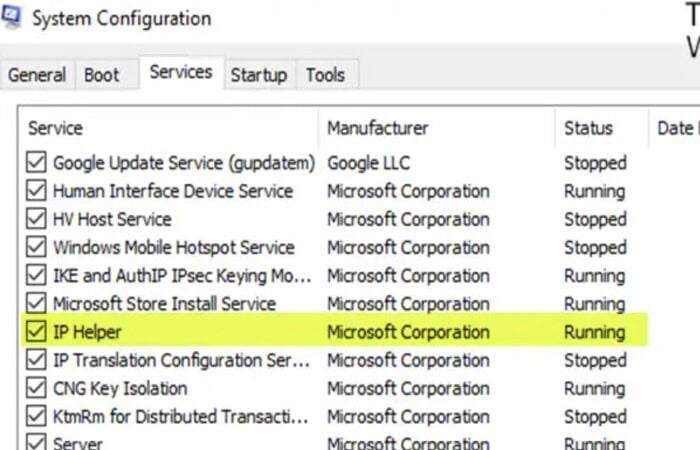 3. To save the modifications and end Services, click "Apply." Check if the issue with "IPv6 Connectivity and No Internet connectivity" still exists.
To improve Ipv6 connectivity and no network access, Block IPv6
The Windows operating system can use Internet Protocol version 4 instead of Internet Protocol version 6 (IPv6) (Ipv4) using the following steps. 
Go to Settings and select "Network & Internet" or choose "Network Connections" from the Start menu's right-click menu to disable IPv6.
     3. To save the changes, confirm that "Internet Protocol Version 4 (TCP/IPv4)" is checked (it is enabled) and click "OK."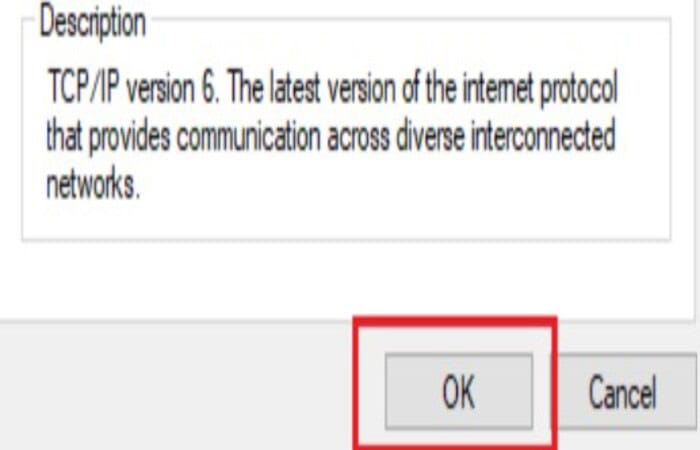 4. Verify whether you can connect now.
Reset the iOS or Android device network settings
To reset Wi-Fi, mobile, and Bluetooth on Google Pixel smartphones and Android 9 pie systems, navigate to Settings > System > Reset options.
Wi-Fi network settings become, and cellular network settings are again restored to the factory settings. Any problems brought on by manual IPv6 network connection misconfiguration will now be fixed on computers. 
Disable any VPN connections that are currently in use for the ipv6 fix
 Several VPN connections and apps restrict IPv6 connections. These programs control and restrict how much network information a device is exposed to. The device should connect to the web properly when you turn off your VPN. If there is an active VPN connection then any IPv6 internet connection may be immediately turned off.
Numerous VPN firms have developed strategies to enable IPv6 connections while masking actual device IPv6 data, but not all VPN providers support IPv6 connections. If this addresses the problem, ask your VPN provider if they have any other IPv6-compatible options available.
Become an administrator to access the router. Make sure IPv6 connections are enabled by looking through the controls. Change the setting to Automatic Detect or Auto-Config. If not, ensure that the service is switched on.
FAQs
Why won't my Ipv6 connection work ?
Remember that there are several possible causes for the 'IPv6 Connectivity: No Internet Connectivity' issue, depending on the situation. It would help if you upgraded network drivers, turned off the IP helper service and precise IPv6 settings, released and renew the IP configuration, etc., to solve the problem.
How can I turn off IPv6 ?
Go to settings and select 'Network and Internet,' or right-click the menu and choose 'Network Connections' to disable IPv6. Choose your connection type (in our example, 'Ethernet') on the left pane of the Network and Web settings window, and then click 'Change connection options' on the right pane.
How do I resolve the error 'IPv6 no internet access'?
Check to see if the issue has been fixed after closing the Services window. If you are using the incorrect Ethernet driver or its outdated, you may get the 'IPv6 no internet connectivity' issue.
How can I fix Windows 10's IPv6 not responding issue ?
Reset your computer's IPv6. From the Start menu, type the command into the search field. When asked by User Account Control, select Yes. To run the commands, enter each time you type them into the active window.
Conclusion
We hope your problem with ipv6 connectivity and no network access is solved. It's most likely because you're using the incorrect ethernet driver. Update the drivers for your ethernet network device to fix the problem in any scenario.
See Also: How To Browse Internet On TCL Smart TV [Complete Guide]
Introducing TechiePlus's all-in-one Editor, Olivia, based in London. From headphones to music streaming, she's got you covered.