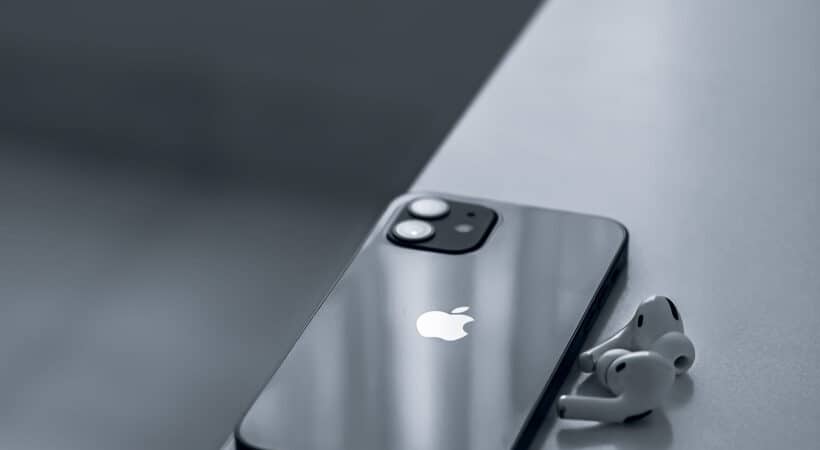 Why is your iphone wireless charging not working? Not to panic, It is a very common issue faced by several users, and there might be various reasons for the issue of wireless charging not working. The various fixes for the iPhone wireless charging not working issue will be discussed.
Wireless charging is a great feature and removes various issues, including the hassle of carrying a USB cable. But sometimes, it may not work. There can be various reasons for iPhone wireless charging not working, including Compatibility issues, software issues, or low-quality wireless chargers.
With no more delay, let's look at why your iPhone stopped wireless charging and find suitable fixes to resolve your wireless charging not working in iPhone issue. 
Fixes for iPhone Wireless Charging Not Working
Here are the best solutions for fixing iPhones not charging wirelessly.
Wireless Charging Compatibility
Although the iPhone user base espouses wireless charging, not all models do. According to Apple, it would help if you had an iPhone 8 to use wireless charging. In essence, a previous generation of iPhone won't be able to charge, hence why wireless charging is not working.
Therefore, before continuing with the other adjustments, ensure your iPhone model supports wireless charging. It may be time to change to a phone-compatible model.
Switch off your iPhone
Restarting your iPhone is the first step when iphone wireless charging not working. Your iPhone can sometimes charge wirelessly again after restarting due to minor software difficulties.
Turn off your phone using the main button on the side and then switch it on.
Hard Reset
You should conduct a hard reset if your iPhone is unresponsive once placed on the wirelessly charging dock. If your iPhone stops wireless charging, a hard reset will compel it to turn off fast and back on, which may solve the issue.
Quickly push and drop the Volume Up, then Volume Down, and then the Side buttons, push and hold the Side button to restart your iPhone. For iPhone Projector Apps, click here.
Remove Phone Case
We wrap our phones with stylish, eye-catching covers in this posh society. This approach solves many consumers' charging problems. However, this can be the cause of your iPhone's charging problems.
A few cases are thick, hindering your iPhone from charging wirelessly. If wireless charging is not functioning on your device, try charging it without the case on because your phone is not charging with the case.
Phone Placing
Your iPhone may occasionally be unable to charge depending on where it places in the charging station. Additionally, it uses electromagnetic sensors.
Following the user manual is one way to ensure you're positioning your iPhone correctly. Similarly, that's why iphone wireless charging not working. If you want to learn how to turn off focus on your iPhone, click here.
Clean the surface of the wireless port and phone
The charging sensitivity of your iPhone may be lowered by dirt or dust on its back or the wireless charging pad's surface.
Furthermore, these surfaces might be moist. Therefore, giving it a soft fleece wipe could give your phone's sensors and wireless charger new life.
See Also: How To Save Google Drive Photos To IPhone [Step By Step Tutorial]
Using a Charging Pad
Due to flaws or model incompatibilities, iphone wireless charging not working issues arise. Therefore, even if your iPhone model is compatible with wireless charging, the charging station may not be. Or worse yet, it could be broken.
Try using your charging pad to charge another wirelessly capable gadget to rule out compatibility issues.
You might have a compatibility issue if it functions with the test device. However, the wireless charging pad can be flawed if it fails to charge the test smartphone. Try replacing it with something else. It's best to acquire another suitable one for your iPhone regardless of the conclusion.
See Also: How To Transfer Contacts From Android To IPhone [5 Quick Ways]
Update your iPhone
Although uncommon, your iPhone's wireless charging may occasionally behave strangely or stop working due to your iOS versions. For instance, when Apple releases iOS 13, consumers frequently experience this problem. Therefore, this error will resolve in subsequent iOS releases.
Furthermore, even though the recent iOS upgrades have corrected the flaw, you must determine whether the present version of iOS contains remnants that prohibit wireless charging. Therefore, upgrading to the most recent version of iOS may resolve the problem.
Await cooling down of the iPhone
Your iPhone may get warm while charging, whether tethered or wirelessly. However, wireless charging generates more heat since it is less efficient than traditional charging, which uses cables rather than without cables. A protective mechanism kicks in when you heat the iPhone and inhibits charging the battery above 80%. It is why you cannot charge the iPhone wirelessly.
When the temperature reduces, unplug the iPhone from the charging port, wait for it to cool down, and try again to solve the problem of iphone wireless charging not working.
Check the Wireless Charger connection
Verify that you plug the wireless charging dock into a power source. Both cables and the socket could lose power.
You might not immediately notice an issue if the wireless iPhone charger does not include an LED indicator to show the charging status.
FAQs
Why does my wireless charger not charge even when it flashes?
The LED will start to flicker if an unsupported device is placed on the charging station or something is wrong with the charging process. For instance, if the smartphone's top side is placed on the charging station, the LED flashes, and the battery doesn't charge normally.
Will Apple provide free port cleaning for your device?
Your iPhone should operate again for free after cleaning your port at an Apple Store. You can take your phone to any similar repair shop, jewelry store, or company that deals in mobile equipment or devices if there isn't an Apple Store nearby, and they should be able to assist you.
Can non-Apple chargers be used?
The Mac is a little different. It's unlikely that utilizing a non-Apple adapter will damage your battery. Additionally, third-party chargers for the iPhone and iPad are widely available. Therefore, it's preferable to choose an Apple charger, especially for MacBooks with MagSafe ports.
Can a phone's charging port be harmed by dropping it?
If your iphone was charging when it fell, there is a good probability that you will have trouble with the charging process. Damage to the phone battery or charging port is typically to blame for this.
Why does my iPhone's wireless charging occasionally halt?
When your iphone stops charging every so often. At the same time, on the dock, it can be annoying, it may occur if the charging pad and your iPhone are not making a secure connection. Repositioning your Android by picking it up is one straightforward fix for this issue.
Conclusion
There are several benefits of wireless charging for iPhones. For instance, it eliminates the strain of inserting a USB from your charging port. Additionally, even without a charger, it enables you to charge your phone whenever possible at any wireless power outlet. But sometimes, there are issues with the iphone wireless charging not working. Many issues can hinder an iPhone from charging wirelessly. Therefore, it might be a hardware problem if your iPhone still won't charge. However, if you try each of the methods above, your iPhone will have a better chance of charging wirelessly once more.
Follow my tech blog to stay updated on the latest technology and computer news from around the world. Join me in spreading the love for tech!