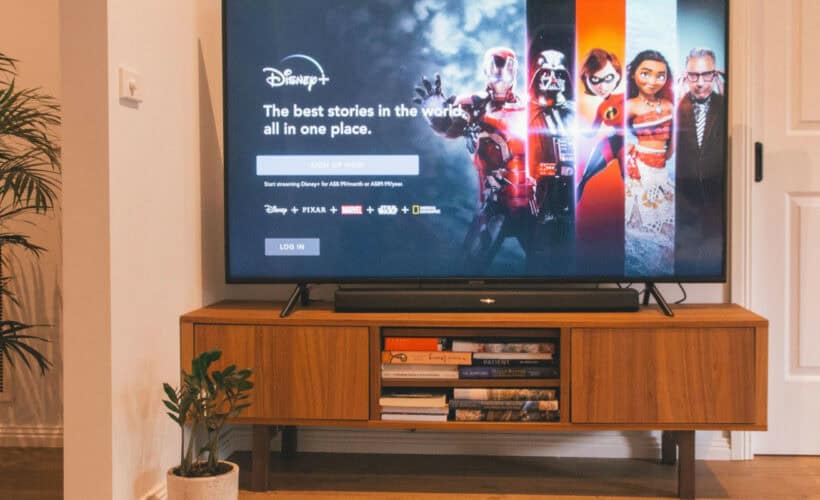 Currently, the Vizio Smart TV is widely recognized as one of the most popular television models due to its exceptional display quality and intuitive smart TV interface. However, you could be considering how to put an internet browser on Vizio Smart TV.
There are four ways to have an internet browser on Vizio Smart TV. First is by using a streaming device, as it enables a web browser on Vizio TV; second, by mirroring your Android phone screen. Third, by mirroring your iPhone screen, and the last method is mirroring your computer screen. Continue reading to acquire additional information about these approaches.
The popular smart TVs on the market are Vizio TVs. You may use it to access several streaming providers and free channels. Additionally, it functions as a display for consoles, streaming devices, and other HDMI devices. This article was created to enable you to find out if your Vizio TV supports browser use. However, owners of Vizio smart TVs have questioned whether these devices come equipped with web browsers and Vizio internet apps. In this guide, we'll demonstrate how to install an internet browser on Vizio Smart TV.
What is Vizio TV?
A smart TV made in America by Vizio Inc. is called a Vizio TV. Vizio Inc. produces TVs and Sound Bars and sells them online and in physical locations. The 2002-founded business has done well in the American market.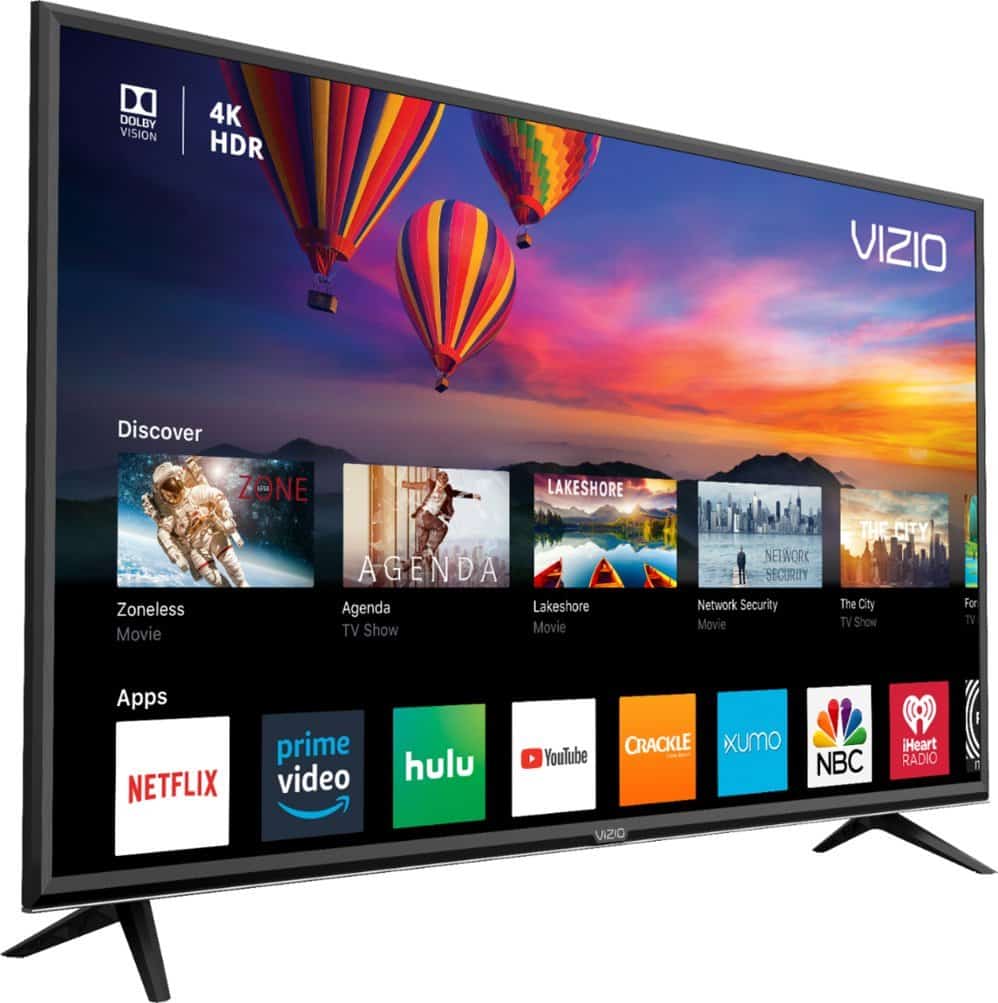 Large-screen TV manufacturer Vizio has joined the market and provides the greatest TV at the lowest cost. The business has been successful in keeping up its image as a premium, strong brand. When the TV enters the market and gains popularity, many people want to use it as their main source of entertainment at home. Additionally, people want to use Vizio TV to browse the internet while streaming movies.To troubleshoot common issues with Vizio WatchFree, check out our comprehensive guide on How To Fix Vizio Watchfree Not Working."
Vizio makes it simple to stream movies and TV shows and use the internet as a Smart TV. On more recent models of Smart TVs, functions for voice control and Smart Home Integration are also available. You'll be shocked to learn that you're the only one who hasn't thought about getting a smart TV. Fans of movies benefit from the availability of 4K streaming applications on smart TVs.
See Also: How To Add Disney Plus To Vizio Smart TV? [Easy Guide] 
Vizio Smart TV: Does It Have a Web Browser?
No web browser is included with the Vizio Smart TV. Even though its TVs do not ship with fully functional internet browsers that can be downloaded or utilized, they include capabilities that let users surf or access the internet. For these processes to work, they must link to an external device or a device with a browser.
How do you surf on your smart TV now that we know there isn't a web browser on Vizio TV? Let us see how to put a web browser on Vizio smart TV. 
How Can One Install a Browser on My Vizio Smart TV?
Owners of Vizio Smart TVs can install an Internet browser on Vizio TV in 4 different ways:
Method 1: Using a streaming device, as it enables a web browser on Vizio TV.
Let us see the steps in this:
 Attach your streaming device with an HDMI connection to your Vizio TV.

Turn on your Vizio television to begin the process.
 Utilizing your VIZIO remote, press the "Input key."

Using the arrow keys, choose the HDMI input to which you attached your streaming device in step four.
 
Download an app for your streaming devices that is a web browser, such as Chrome, Firefox, or Amazon Silk Browser. This method for installing the Internet browser for Vizio TV is the most used one.

 
Open the web browser on your streaming device.

Method 2: Mirror the Android PhoneScreen.
Let us see the steps in this:
Method 3: Mirror the iphone Screen
Let us see the steps in this:
Join the same WiFi network with the iPhone and your Vizio Smart TV.

Now, swipe up to the main screen.

 Click "Screen Mirroring" from the menu option.

Select the Vizio Smart TV of your choice to proceed.
 Open the Safari web browser as the Vizio TV web browser.

Method 4: Mirror the PC Screen.
Let us see the steps in this:
To appreciate online material on a larger screen, these alternatives to web browser for Vizio TV perform adequately. So these are a few ways to install an internet browser on Vizio Smart TV.
See Also: How to add apps to vizio smart tv [simple guide]
Can My Vizio TV Run Google Assistant?
On your Vizio TV, Google Assistant is available. However, depending on your Vizio TV model and whether Google Assistant is offered in your area, the availability of this feature may vary.
To install Google Assistant on your Vizio TV, you must have the following:
A smartphone with the Google Home app. Another Google Assistant device, such as Google Home, is also an option.
An operational internet connection. It makes no difference whether it is wired or WiFi.
A VIZIO SmartCast TV that is compatible. You can determine compatibility on the Vizio website or by consulting the TV's user guide.
Remember that depending on the area and model, Google Assistant might not be accessible on all Vizio TVs.
The following steps will enable Google Assistant on your Vizio TV:
Let us see the steps in this:
After completing the setup process, you can activate Google Assistant on your Vizio TV by simply uttering the phrases "Hey Google" or "OK Google" and issuing a command.
FAQs
Does the Vizio Smart TV have a web browser in-built?
No, there are no browsers in the most recent iterations of Vizio TV. The internet may be accessed by devices that run browsers, such as Chromecast and Firestick.
Can I use my Vizio TV to browse the internet?
Yes, but not directly; Vizio TV models lack a browser allowing immediate Internet browsing. However, as was previously stated, accessing the internet is simple.
Which Vizio TV browser gadgets work the best?
It may be desirable to browse the internet using Vizio TV, which is not presently feasible. In that instance, browser-based gadgets are a possibility. My top recommendations for browser gadgets are Google Chromecast and Amazon Firestick.
How good is the quality of Vizio TV?
Vizio TVs are affordable and provide superb image quality. They lack the high-end feel of certain other manufacturers, and their OS occasionally runs slower and with less features than their rivals. Additionally, their TVs typically have a number of faults that can worsen with time.
Conclusion
Although there is no built-in web browser on the Vizio smart TV, you can still access the internet using a game console, a streaming device, or the SmartCast Display. Enabling Google Assistant on your Vizio television and install an internet browser on Vizio Smart TV can be accomplished by following these steps mentioned in this article, enabling voice control on your TV much more useful. By applying the guidelines in this article, you may optimize the capabilities of your Vizio smart TV and enjoy seamless voice control and browsing.
You can also connect a DVD player to your TV using the steps outlined in our guide on 'How To Connect DVD Player To Vizio Smart TV.' 
Sourabh Kulesh, Chief Sub Editor at Gadgets 360. and TechiePlus, writes technology news online with expertise on cybersecurity and consumer technology.