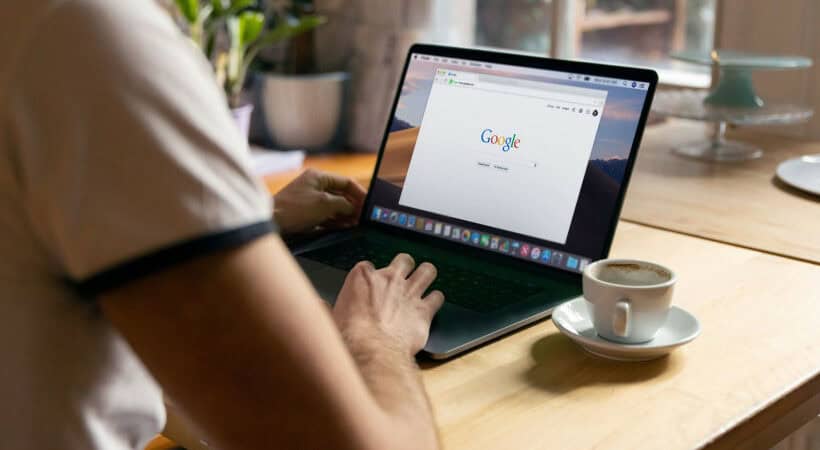 A cohort of doc users does not know how to add text over an image in google docs. This article will contain four ways how to write on a picture in google docs.
Google docs are not like word docs. There are precise ways to do things in google docs, and it is not always the straightest way either. So here we are to aid you and tell you how to write on a picture in google docs.
All these ways will be super easy to do, and once you understand them, your life with google docs will surely get easier. Read the article on how to fix the issue if Snapchat keeps logging you out.
Check out: Top 9 Ways to Fix Samsung Messages Crashing
Best Ways On How To Write On A Picture In Google Docs
Here are the best four ways how to write on a picture in google docs:
Through The Text Box
This is the surest way to add text to an image in google docs. The following steps given below are the steps on how to put a text box over a picture in google docs:
The first step is to put an image in google docs so you can edit it.

Then, in the second step, you should click on the image to select it.

Once you select this image, you will see options for the idea. In these, you need to go to Transparency.

Here, you will see a slider that you need to adjust to whatever you want your Image's Transparency.

You should copy this changed image.

Then you should go to the Insert tab, and here, you should go to draw.

A drawing application will come up; you should paste the image here.

Now, you can select the Text option that comes up.

A text box will appear, which you can drag to the image.

You can resize or reshape the picture however you want.

Put up the writing or text you need and edit it.
Text Behind Or In Front Of Image
Sometimes, one needs to add images behind or before a picture. This is easy in Word, but google docs do not make it any easier for us.
If you are interested in laptops, you might want to check out how to program car computer with a laptop.
Add Text Behind or Infront of Google Docs
So here are the steps to add text behind and in front of google docs:
Put up an image you want in google docs and then select it by clicking on it.
You will see some text wrap options below, once you select the image.

Choose whether you want the image behind or in front of the image as per your liking. Once you select your image, you will see some text wrap options below.
See Also: How To Browse Internet On TCL Smart TV [Complete Guide]
Sometimes, the text wrap options do not appear under the image. Here is what one can do when one cannot see these options at all:
After selecting your desired image, you will see the image options at the top, after which a text wrapping option will be on your right-hand side.

Choose the behind-the-image or in front of the image mode as you like.
Laptop showing "Not Enough Memory to Open This Page in Google Chrome? Fix It!
See Also: Wondering Why Does My Xbox Keep Turning Off? [Solved]
Put Text From Your Mobile
The text on an image option can also be done from another device, like a mobile phone, if you do not have a PC or laptop. Here is how to put text on an image on google docs from your mobile:
On your phone, tap on your image, to select it.

Once you do this, a text wrapping option can be seen below.

Tap this option and choose the alternative behind or in front of the text.
These ways are the easiest, and you can also make other changes in it if the text is not visible, like changing the Transparency.
See also: 10 Best Laptop for Revit| 2023
Text On An Image With The Help Of Google Drawing
Now, maybe if you do not like the above-given methods on how to put text over an image in google docs, there is still another available way for you. That is using Google Drawing's help. Here is how to type on a picture in google docs through Google Drawing:
Open the google document in which the image needs to be.

You will see the Insert tab at the top. In this tab, choose drawing and then select new.

Once this is done, a pop-up will be opened, and an image option can be seen at the top. Select that and put or post any image of your liking.

The image will be added to this pop-up, and then you can click on the text box option that is right next to the image option.

Now drag and draw a text box wherever the text needs to be written.

This box can be resized and moved anywhere in the image, and your text can be formatted in many different ways.
See also: Not Enough Memory To Open This Page In Google Chrome – Fix The Error
Adding Text With The Help Of Tables
This way is an indirect way to write on images in google docs, but it works nonetheless. Here are the steps to write on a picture in google docs through the use of tables:
Place the cursor where the image needs to be and head to the Insert tab.

In this tab, go to the table and choose the 1×2 combination.

The picture you want you need to drag in this row.

In the next row, put the text or the writing you wish to.

You should remove the table's borders by right-clicking and selecting the alternative table properties.

The table border should be changed to 0 pt. 
FAQs
It depends entirely on what the user, who is you, wants. You can put up something related to your Image, or you can search on the internet for a good caption.
Is there a certain restriction to how many images you can put up on google docs?
There are no limitations to how many pictures you can put up, but there are limitations to the size of the picture. There is a specific size placed in google docs. If your Image is more than that size, then you need to resize or decrease it.
Is image quality get reduce if you use google docs?
Google docs have a size limitation. If an image is over that size, it will constrict the Image, and its quality will reduce. The size limit of images in google docs is 2000×2000 pixels. If it is over this, the Image is compressed.
What is the main ground for people using google docs?
Google docs used right from your web browser, makes it very agreeable. Another great feature of it is that multiple people can make changes or edit it simultaneously. As worked on through your browser, you just need the same account, and you can access your doc through any device you have nearby.
Conclusion
Our article on how to write on a picture in google docs commences here. Google doc is a great processor that is convenient and very helpful to people who continuously need to write documents and simultaneously format these documents with other people. You can check this out for using best google themes. We hope this article was of great help to you and you found all the ways given above effective. If you want to know who is googling you, Click here!
See also: Five Ways To Know About How To Edit A PDF On MAC
Nick Pino is the Senior Editor of Home Entertainment at TechiePlus and covers TVs, headphones, speakers, video games, VR and streaming devices. He's written for TechRadar, GamesRadar, Official Xbox Magazine, PC Gamer and other outlets over the last decade, and he has a degree in computer science he's not using if anyone wants it.