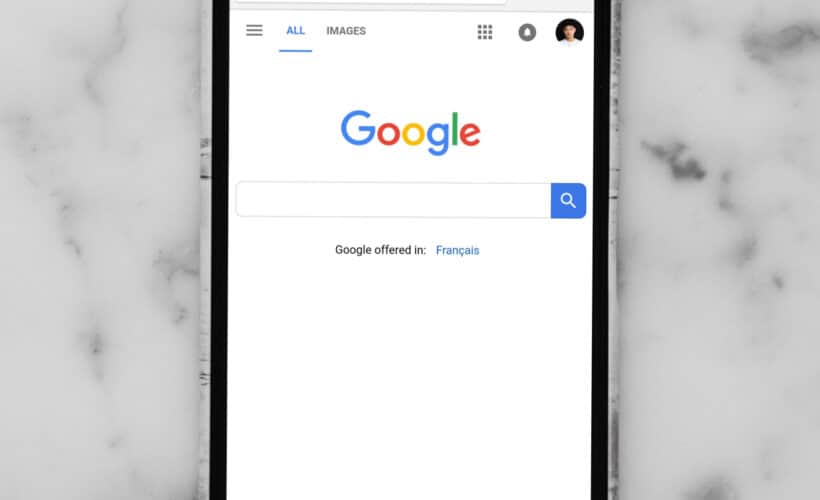 Everyone with a smartphone or computer can use Google Chrome to ensure safe browsing and a good user experience. It safeguards your data by prohibiting you from downloading, altering, or accessing files containing malware. But let's say you're still adamant about downloading a particular file because you believe it to be secure. There is a workaround for this Chrome feature in that instance. Whether the problem is with the website or the File, we will let you know "How to unblock downloads on Chrome."
You are sure that it is fine, but Chrome disallows it. Here's how to resolve this problem:
Launch the Chrome browser
Click on the three dots menu.
Tap on Settings, then select Site Settings.
Locate Automatic downloads and choose to open them by tapping the link.
To turn off the Ask First function, tap the toggle.
Chrome is attentive when safeguarding the pc or other devices from malware. It will automatically prevent downloads of any files it deems hazardous. And undoubtedly, having such a feature is incredibly practical and helpful. However, an issue arises when Chrome and you disagree on whether a download's source is secure. Continue reading this article to discover other remedies to Accidentally blocked downloads in Chrome.
Here are a few Easy Steps To Know H

ow To Download A File That Chrome Is Blocking
The steps involved in this process are pretty easy to keep up with. They will resolve your issue within minutes.
You could use the instructions below to Chrome unblock downloads if it refuses to let you download from sites you're confident are secure.
Verify that your Chrome download is currently unblocked. If not, you can select No Protection; however, you are not advised. If you enable that option, your computer can be in danger.
Try the following if your files are still being restricted after you've followed these instructions:
Click the "Add" option on the right to test adding a particular website to the "Allow" list below.
See Also: 6 Best Google Chrome Themes You Should Use In 2023
Unblocking A File
You might have downloaded an item from the internet, but your pc or smartphone won't let you access or unpack it. Here are two strategies for bypassing security measures.
What you can do is:
If the "Unblock" option is not present, the banned downloaded File may have nothing to do with your Windows operating system.
If your question is how to unblock downloads on Chrome, It can take a while if you manually restrict each File from opening. You can try the following steps after downloading several numbers of each File.
Right-click the Windows key on your taskbar after navigating there.
How To Unblock Downloads In Android's Google Chrome
You have two choices if you use your Android phone and want to know how to unblock downloads on Chrome. You can accept the "No protection" mode or enable automatic downloads on your smartphone.
To enable automatic downloads, adhere to the guidelines below:
Do the following to enable the No Protection mode.
How To Unblock Downloads On An iPhone With The Help of Google Chrome
If you want to know how to unblock downloads on Chrome on an iPhone, then use the identical procedures for Android phones to enable downloading on an iPad or iPhone if you're a member of Team iOS. The location of the unblock downloads button can be the only distinction.
For instance, you may activate automatic downloads and alter site settings by clicking the "More" icon at the upper right corner of the screen. The permissions can be found in the Content Settings section. Know How to unblock a download on google chrome in the FAQ section.
See Also: How Do I Know If My Version Of Chrome Is Up To Date? 3 Ways To Know
Frequently Asked Questions
How to unblock a download on google chrome?
The shortcut Win + E will help you to launch File Explorer. Check the folder where your downloaded files are located. Choose Properties in the menu by performing right-clicking on the File. Mark the Unblock option in the Navigation section of the file options dialogue box with a checkbox. Windows will no longer prevent you from seeing this specific File.
Why won't Chrome let me download anything?
This error indicates that your computer's security settings prohibited the File. Get more information on download blocks. The Windows Attachment Manager may have removed the File you were trying to download. Review the Windows internet security configurations to determine what files you can download or why your File was prohibited.
How can Chrome be made to quit blocking downloads?
Choose Security and Privacy under Settings. Select the No Protection item at the bottom of the list (Not recommended). You'll notice a variety of options when you choose the Security option.
How to allow Chrome to download malicious files?
Start Chrome. In the upper right corner, click More settings. Select Privacy and SecuritySecurity. Configuring a site. Then choose Automatically downloaded under Additional permissions. Choose the setting that will serve as your default.
How do I disable File blocking preferences?
Choose File> Options. Open the Options window and choose Trust Center > Trust Center Settings. Choose File Block Settings from the Trust Center menu, and then uncheck Open or Save next to the file type you wish to open or save. Click OK twice.
See Also: 6 Best Google Chrome Themes You Should Use In 2023
Conclusion
Do you wish to know how to unblock downloads on Chrome? Chrome is designed to prevent particular files from being downloaded to user devices, but it could be better. Use one of our recommended techniques to unblock the documents and ensure access if you think Chrome prevents you from Saving files to your pc or phone without a good reason. Also, know How to allow Chrome to download malicious files.
See Also: Where Do Chrome Store Bookmarks In Windows 10
Follow my tech blog to stay updated on the latest technology and computer news from around the world. Join me in spreading the love for tech!