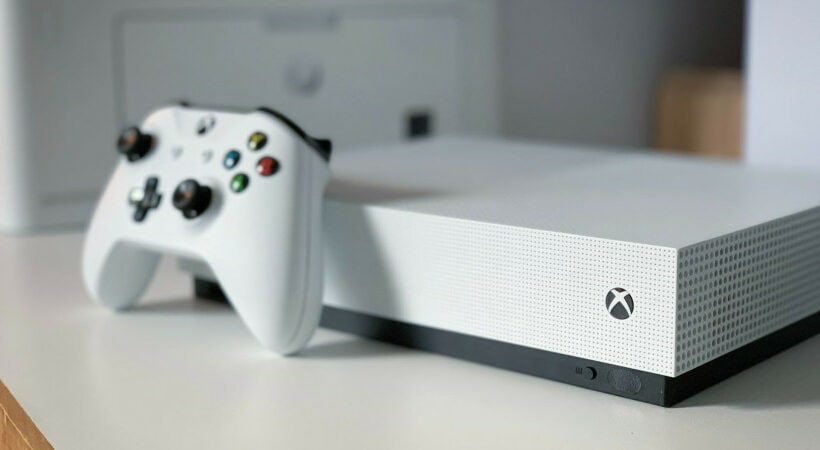 What should be your approach if you want to understand how to transfer data from Xbox 360 to Xbox one with USB? Wherever you have come, you are exactly where you should be. You must get technical here to know the right steps for converting 360 to Xbox one. This article approaches various methods for you to know how to file transfer on Xbox one! Moreover, it comprises several methods for you to comprehend better to fix your problem about the same.
Let's see how to transfer data from Xbox 360 to Xbox one with USB right now! To know how to switch from Xbox 360 to Xbox one, you must first prepare the new storage device with the correct file format. Choose USB storage and then internal storage. Next, connect the USB and reformat it using the necessary settings. The data and profiles will all be copied to a flash drive. The controller the contents of the flash storage when you connect the drive.
Since Microsoft revealed previous-generation game compatibility, customers may play Xbox 360 applications and utilize their existing save data on Microsoft's latest machine, Xbox One. Users must transfer games and information from Xbox 360 to Xbox One. The technical difficulty arises, such as the following. Read more to learn how to transfer data with USB from Xbox 360 to Xbox one.
See Also: How To Connect Xbox 360 Controller To PC Without Receiver?
Preparing The USB Stick
The main goal is to help you transfer your profile on a USB stick so you can sign in to Xbox Live, start playing games, and get achievements (as well as be able to re-download all content tied to your account). If you wish to continue your progress, remember that you'll also need your save files unless you're playing a multiplayer game that saves progress in the cloud.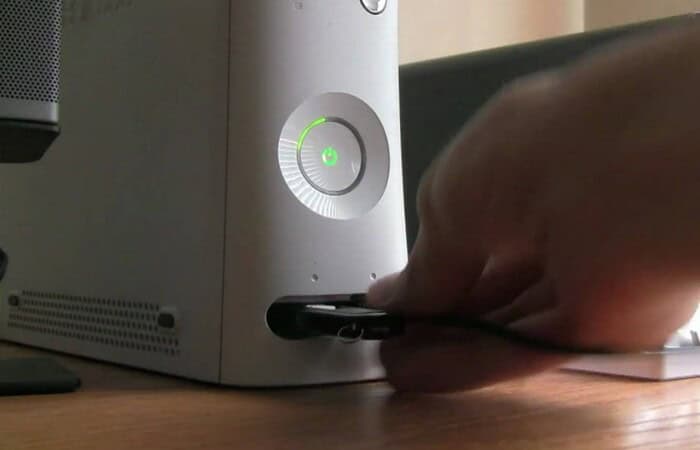 However, game saves and profiles cannot be copied; they can only be moved. Fortunately, the Xbox 360 makes setting up your new memory unit and transferring data much easier. There's no need to specify folders or destination directories when transferring because your USB device will be recognized as an Xbox 360 memory unit. Just choose transfer and move through.
See Also: How Do You Make Clips On Xbox One [Quick Tutorial]
How To Transfer Data From Xbox 360 To Xbox One With Usb? | The Easy Way
You can move data from a 360 to Xbox one using a USB drive. You should be aware of some crucial considerations, though.
The most recent system update must be installed on your Xbox 360 to move data from an Xbox 360 to share Xbox One. Go to Settings > System > Console Info & Updates to see if your Xbox 360 is running the most recent system update. How to file transfer on Xbox one? Follow these steps to transfer data from Xbox 360 to Xbox one with USB.
When you insert the drive, the console displays the content of the flash memory.
See Also: How To Disassemble Xbox One Controller ? (With / Without Torx)
How To Move Your Saved Games?
How to transfer 360 saves to Xbox one? Follow the steps below to move your saved games.
To transfer your stored games, navigate to Settings – System – Storage – and then pick your HDD and your games and applications.
You may select which things to relocate, copy, or remove.
You may transfer the video games to the console after installing them. In this situation, you must first store them in the cloud.
As a result, they will be accessible to monitor the Xbox One. After saving the games to the cloud, you may use them on your gaming platform. You can transfer your files to your new console using Xbox Live Gold if you do not have an online storage account.
How to switch from Xbox 360 to Xbox one? After transferring data from your old Xbox 360 to your new device, you should repeat the process with the other device. The hard disc will identify the USB drive and transfer the files. You should not, however, attempt to transfer the song. Transferring game saves may be impossible. Instead, try to retrieve the Gamertag from the Xbox's menu.
If you own an Xbox 360, you may use the USB connection to transfer material first from HDD to the Playstation One. Then, using the USB cable, transfer the data from the hard disk drive to the HDD. You should be able to link the two devices to a PC using a USB if you don't have a USB port to know how to transfer data from Xbox 360 to Xbox one with USB.
FAQs
Can you connect Xbox 360 to Xbox one through USB?
It is not feasible to transfer gaming saves to your Xbox One using a flash drive, but if you have Xbox Live Gold, you can move your game saves to the cloud, and your Xbox One will then be able to access and utilize these files while playing a backward-compatible game.
Can you transfer games from Xbox one to Xbox one series X?
To transfer your items from Xbox 360, log in to the new Xbox using your Microsoft account. When you do this, everything indicated in the 'What Transfers to Xbox One or Xbox Series X|S' area underneath is moved to your new console.
How should you transfer data from Xbox 360 to Xbox one with USB?
Follow these steps to transfer a gamer account from a hard disc to a USB flash drive. Connect the USB flash drive to your Xbox 360 console. Navigate to the Xbox Dashboard's System section. Then, choose Memory and click the A button. Select Hard Drive from the External Devices screen, then hit the A button.
How can I enable network transfer on my Xbox 360?
To access the Xbox guide you would like to replicate, click the Xbox button on the controller. It allows other devices on the same connection to see that Xbox. Check the Allow network transfer box under Profile & system > Settings > System > Backup & transfer > Network transfer.
What must you do if your USB won't format?
Change the USB port and turn the USB lock into the OFF position. Modify the USB drive name, so it appears on the PC. Remove malware and viruses from the USB drive and PC. To remove the write protection, use CMD attributes disc clear read-only.
How can I make a drive format?
Format the drive by right-clicking it. Enter a title for the drive in the Volume label field and choose a format type from the File system dropdown list. Select OK. It will take time to erase all the data and format the drive.
Conclusion
That's all you need to do to know how to transfer data from Xbox 360 to Xbox one with Usb. You can be confident that your information will be safe and secure whether you use a transfer connection, an adaptor, or cloud storage.
Follow these strategies to resolve your difficulty if you want to know the answer to your question. We hope this article was useful as we have carefully curated the best steps for the window users to counter the problem.
Introducing TechiePlus's all-in-one Editor, Olivia, based in London. From headphones to music streaming, she's got you covered.