Watching live streaming of local channels on a Firestick is feasible, thanks to a new feature called the live tab. This allows us to watch live tracks from the applications we've subscribed to. And a program guide similar to what we see on set-top boxes. This new tool brings together all live TV channels offered by streaming applications in one location. It makes it easier to find live programming. If you don't know how to unpair your Fire TV Remote then click here.
The Live tab on the navigation panel now includes Channel Guides, which the program is presently airing and which shows are scheduled to air throughout the day. In this article, we will see how to stream local channels on firestick.
Visit: Amazon Fire Stick
Unfortunately, not all of the local Indian television channels are accessible for streaming via the live tab at this time. There are, however, a few applications that allow you to view live local television channels and programs.
See Also: Top 6 Podcasting Software for Windows
Top 6 Live Streaming Apps
The given below streaming apps are considered as the best 5 streaming app that a person should use to Stream Local Channels on Firestick.
Zee5
All of the Zee Network Channels are broadcast live on Zee5, and there are a few other channels available.
The catch is to see these channels, and you must subscribe to their monthly or annual subscription package.
Visit: Zee5
Sony LIV
The Sony LIV app allows you to view live broadcasts of Sony India Network stations and a few more channels.
Again, you must be a subscriber to Sonyliv to take advantage of their services. 
Visit: SonyLIV
Yupp TV
The Yupp TV is also a streaming software.
This software, like the others, allows you to view specific live channels, but it requires a subscription. 
Visit: Yupp TV
Hotstar
Even though you cannot watch Star India Network channels live on the Hotstar app, you may view episodes of Star India Network channels already aired.
However, there are just a few news stations that you can view in real-time on this app. 
Visit: Hotstar
Voot
The Voot application allows you to view live broadcasts from Network 18.
However, to do so, you must subscribe to Voot to access live channels. 
Visit: Voot
Discovery+

 
The Discovery+ service provides access to live channels such as Discovery, TLC, Animal Planet, Discovery Turbo, and similar programming.
Visit: Discovery+
And, of course, to watch their live tracks, you must be a subscriber to Discovery+.
See Also: Top 6 Free Audio Joiner Tools
Using JIO TV on Amazon Fire Stick

 
To know how to stream local channels on firestick, we can take the example of Jio TV. If you have a Reliance Jio connection (Wi-Fi or SIM), you may use the Jio TV app on your Amazon Fire Stick to watch movies and TV shows. It offers 536 television channels, including HD and nearly all of the leading Indian television stations.
Visit: JIO TV
First, you must activate the developer options in the Amazon Fire Stick settings to stream Jio TV on your Jio SIM. Then, under the "Developer Options" menu, select the "ADB Debugging" option and toggle it on. You can also toggle on the "Apps from Unknown Services" option under the "Developer Options" menu to enable it as well.
To watch television on your Android smartphone, you must first download and install three apps: Jio TV, cetusplay, and Apps2Fire.
Open the Apps2Fire software, approve the Privacy Policy after reading it, click the Setup option, and attach your Fire Stick to your computer through the USB cable.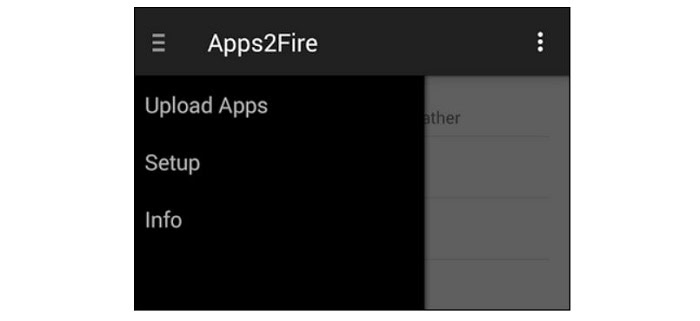 Now, choose the "Local Apps" option and look for the Jio TV application. Now, select the "Install" option from the pop-up menu, and it will be ready to use once installed.
2. Launch the cetusplay app, choose the text that says "Fire TV Stick Gen. 2," select the firestick option, input the TV code that displays on your television screen, and it will be linked and installed on your firestick as well.
3. Start by launching the Jio TV application and logging in with your Jio Id and password. You would also need to login into your firestick Jio app on your mobile device to complete the process and Stream Local Channels on Firestick. 
See Also: 6 Best Screencasting Software for Recording & Editing Videos
Open Cetusplay, choose Dpad mode from the menu on the upper right-hand side of the mobile screen, then press Enter.

Another popular app for watching live television is UK TV Now, which you can get for free from the App Store. Thanks to this software, you may use your Android device to view television, movies, and programs. They provide approximately 150 channels from nations such as the Indian subcontinent, the United States, and the United Kingdom.

Live NetTV is another app that gives access to more than 150 live television channels worldwide in seven categories. These include news, sports, kids, entertainment, music, cooking, and entertainment. 

However, suppose you are located outside of India or do not want to go through the trouble of installing an app. In that case, you may also visit these websites to watch Indian television stations online.
Conclusion
Using these steps, it must have been made clear How to Stream Local Channels on Firestick, and now you would be to stream on other channels. Well, that's all there is to it. In this guide, I showed you how to get local channels on FireStick.
I hope the details I provided about Stream Local Channels on Firestick made your choice easy. Please share your feedback in the comment section below!
See Also: 5 Best Audible Alternatives To Try In 2021
Tech Enthusiast. I live for Android and Windows OS. Everything new in the world of tech inspires me to write. I spend over 12 hours in front of my computer daily to learn as much as I can and in return put out equal valued content.