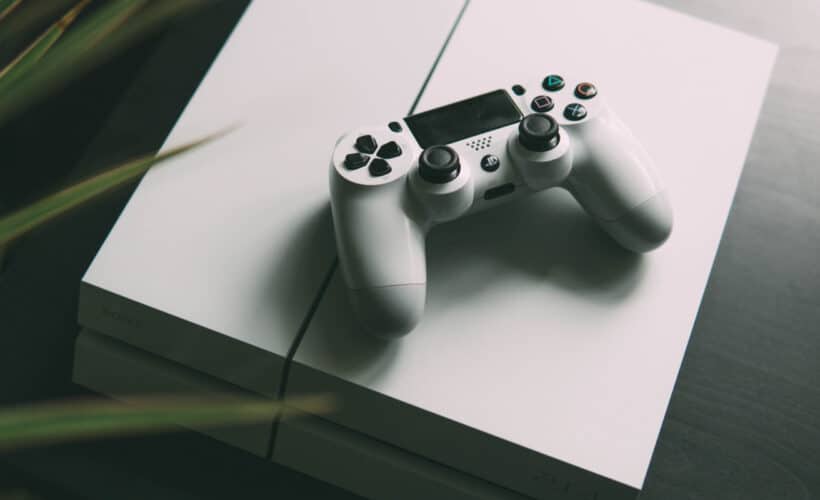 The article discusses how to stop ps4 from overheating. The most common causes of overheating on PS4s include vent clearance problems, blocked vents, and fan malfunctions. Your PS4 could overheat if the vents are blocked, or there is insufficient room. If the PS4 is filled with dust, it tends to overheat. The temperature in your room or inadequate hardware or firmware could impact you. There are a few more issues to consider if your PS4 is overheating. Check here to download the best free ringtones for your iPhone.
Shut down your PS4 to cool down to an average temperature.
Make sure your PS4 is placed in a place with proper airflow.
 Check your room temperature.
PS4 vents should not have dust.
Ps4 should be manually updated.
Updated Game Software.
See Also: Ps4 controller light colors
Not only is console overheating extremely prevalent, but it also harms your PS4's hardware and circuits. While PS4 overheating is often sporadic and one-off, it's always a good idea to have a few solutions. And how to stop ps4 from overheating is what the article after this one is about to reveal! 
See Also: How To Add Disney Plus To Vizio Smart TV? [Easy Guide]
Discuss How To Stop Ps4 From Overheating
Here we will discuss a few solutions to stop ps4 from overheating.
Put It To Rest
Turning off your PlayStation 4 and allowing it to rest for a few hours is the first practical step you can take.
Please give it a night's rest, allowing the internal components to cool. The next day, turn it on again to check why my ps4 keeps overheating.
See Also: How To Install Apps On SD Card On Android
Examining The Fan And Other Parts
Check whether the fan is generating a lot of noise; dust buildup must prevent the fan from moving or blowing air.
It will help if you blow dry it or use bottled air to pump air through it. 
Opening The Vent
The vent grills are crucial to cooling, so they must never be obstructed.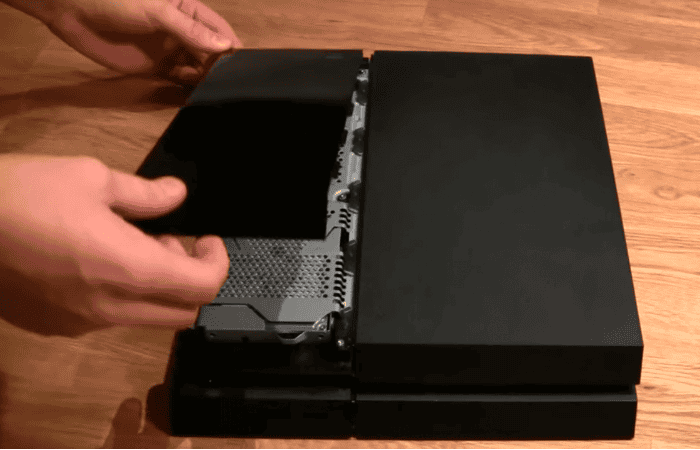 Try to blow air through the vent after thoroughly cleaning it with a brush from the outside. For this, use canned air or an air pump.
Removal Of The Dust
It may be time to clean your PlayStation 4 if you haven't in a while because dust retains heat, increasing the PS4's internal temperature. Opening it to clean the insides could be necessary, which is not entirely advisable.
Opening your PS4 will void the warranty, especially if it is still in effect. You should take the PlayStation 4 to a specialist to fix the overheating ps4 situation. 
If your PlayStation 4 is out of warranty and you don't know much about technology, you can open it up and use canned air or a terrific air blow to clean it.
Your PS4 should be unplugged from the outlet.
Remove the PS4's side cover with caution.
Any dust, dirt, or grime accumulations should remove from the metal shell using a vacuum.
Utilize the PS4's fan and heat sink with compressed air to ps4 pro overheating shutdown.
Clean the PS4's immediate vicinity.
See Also: Is Youtube TV Not Working On Firestick [Quick Fixes To It]
Software Update
Your system needs an update if you want to make it more effective. Delaying software updates causes your PS4 to operate more slowly, decreasing efficiency. It will significantly affect how to stop ps4 from overheating and how well your PlayStation 4 monitor and console perform.
Follow these procedures to upgrade your PlayStation software:
Switch to the P.S. Enter "Settings" after selecting "Main Menu" and selecting the briefcase icon for settings on the far right.
See Also: Best Games For NVIDIA Shield To Play In 2023
Faulty Database
The system is exhausted by corrupted files running in the background, which causes it to process data too quickly and produce too much heat.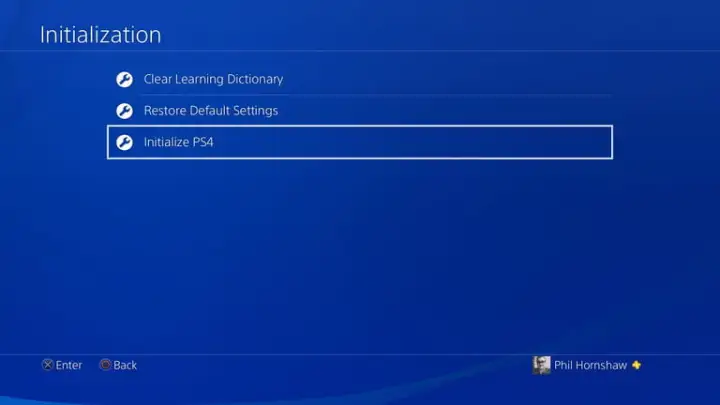 You may get rid of these files by frequently updating the software, which hinders system performance.
See Also: Can You Play Wii Games On The Switch [Answered]
Incorrect Assembly
If you have recently opened your PS4 keeps overheating, and nothing else appears to be the cause of the console heating up. A straightforward explanation could be incorrect internal component assembly. The internal parts might need to be put back together again.
For the right advice, seek professional assistance or an internet course. Verify that every screw is secure and that the system is fully closed.
Adjust The Thermal Paste
You must know the significance of thermal paste on the CPU if you have any technical expertise. It can operate effectively without heating up if it transmits heat well.
The system's performance also suffers significantly if the thermal paste is not applied uniformly or dries up. To fix this issue, you need to adjust the processor temperature on your Playstation. After that, you can also play numerous games like cricket or racing. In this situation, consulting a specialist is the best course of action.
See Also: Is Stremio Safe To Use In 2023? [Complete Guide]
What Happens If Your PS4 Continues To Overheat
After completing all these steps, if your console is still overheating, you probably have a hardware issue you can't resolve without specialized knowledge and equipment. In that scenario, it would be advisable to leave further study on how to stop ps4 from overheating issues to the experts.
There can be an issue with your hardware, or your fan may need to be repaired or replaced. You can try to fix these items on your own, but doing so could waste money if you return the faulty components or void it if you still have a warranty. Taking out the heat sink and changing the thermal paste can be beneficial in some circumstances. Can you get Discord on PS4? Check here.
FAQs
Why won't the fan on my PS4 turn on?
Update your PS4 manually. In some circumstances, outdated or broken firmware may stop the fan from turning on when it should. Confirming you are using the latest PS4 system software version. Updating your video game software.
Does the PS4's performance depend on the room's temperature?
The temperature of your gaming space has a big impact on PS4 performance. In reality, the manufacturer advises using PlayStation 4 in a space with a temperature range of 41 to 95 degrees Fahrenheit.
On a PS4, how do I fix stick drift?
Clean your PS4 controller thoroughly if it doesn't. wIf necessary, try. Try a soft and hard sary to fix PS4 controller drift. The PS4 analog sticks may need to be changed if the issue persists, or you can get assistance from Sony.
On a PS4, how do I fix corrupted data?
You might try removing and reinstalling the tough game to cure a PS4 with corrupted data. Go to Notifications > Options > Downloads and remove the damaged file there. Additionally, it would help if you attempted wiping the game disc, upgrading the PS4 software, or contacting Sony for assistance.
How can I fix the PS4's HDMI port?
First, ensure the cable is flush with the back of the PS4 to fix the HDMI port. Any visible component has the potential to impact the connection. Additionally, check for any issues with your HDTV and update its firmware. Safe mode booting and system software updates are other troubleshooting methods.
See Also: Best Grocery Receipt Generator Tools [Top 10 Tools]
Conclusion
Now that you have all the knowledge necessary to fix how to stop ps4 from an overheating problem with your server for PlayStation 4, you may try to fix it quickly. You must take your console to experts for a proper analysis if the overheating problem persists. How to combine pdf on Mac? Click here to read.
Follow my tech blog to stay updated on the latest technology and computer news from around the world. Join me in spreading the love for tech!