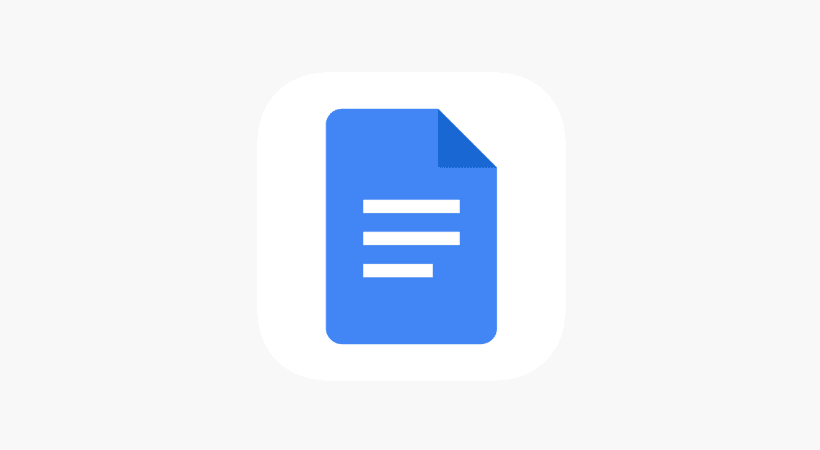 Want to keep your content and files organized? Don't like the way they lie scattered inside your Google Drive? You can always make a folder to keep them in the proper places. If you have too many files, folders can be visually pleasing and help you find the right things quickly. Make a folder in Google Docs with the assistance of this article.
Some common methods exist to create a folder or multiple folders in Google Docs. Depending on the device interface, you must access Google Drive via a browser site or a mobile device and click on the + button wherever it is visible. Then you have to choose the create folder option.
Google Docs can be a great way to edit texts and collaborate with others. You can find the right things within time if organized. To avoid losing files and for personal convenience, it is wise to keep them accessible.
See Also: 8 Free Sound Boosters For Windows 10 In 2023
Make A Folder In Google Docs: Instructions
A question arises: Can you make folders in Google Docs? If you do make one, it also gets placed in Google Drive. Google docs itself cannot create the folders but inside the Drive. To know how to make a folder on Google docs, you can-
Create a folder in Google Docs through the web

Create a folder in Google Docs through a phone

Also, create a folder in Google Docs through the Google Drive 
Visit: Google Docs
1st method- Creating Folders On The Web In Google Docs
In response to your query, you may create a folder in Google Docs using a website on any OS, including Windows, Mac, Chromebooks, and Linux. Follow these steps on how to make a folder on Google docs- 
Select the doc file you would put in a new folder. Otherwise, if you want to put a new document inside a folder, create that by clicking on Blank. 
When you finish editing your document, right next to the doc title, you will see the Move icon between the 2 others. That will shift your doc file into a folder. 

A Move menu will show up on your screen next. Here, you can see some of the other created folders if you have already made them or if it stays blank. You have to navigate where you want to create your folder. 

You can also make folders within the new folder or skip naming your folder title. Do this from the top of the menu, and type in the new name. After you are satisfied with the folder's title, click on the blue tick icon on the right side.
Ultimately, click on the Move Here option from the bottom right side of the menu. Doing this will move your Google doc file to the new folder you created and renamed. Also, click here for the best hacking tools for windows.
See Also: Fix 'Windows 10 File Explorer Won't Open' Issue [2023]
2nd Method- Creating A Folder Through Mobile
The interface of Drive and Docs on phones is concise, and you can navigate throughout quickly. If you have your Android or iPhone, perform these easy-to-follow steps on how to make a folder on Google docs.
Launch/open the Google Docs application on your mobile.
By clicking the + sign, you can start a new Google Doc or choose one that already exists. You can see this at the bottom right side of the screen. 
A new document opens for you. Type and edit your text here. Then click on the options (indicated by the 3 dots) in the top-right corner.
A MyDrive menu opens next on your phone. It usually shows you the folders that you already have on Google Drive. If not, then it will after you have made a folder. 
From the screen's top-right side, click on the folder icon. 
Your screen will offer you to give the folder a name. Next, select Create.
You finally have a new folder. There are no Google Docs inside this folder page, so it is empty. To move certain documents like the one you have just created before, click on the Move option from the bottom-right side. That open document shifts here. 

See Also: 6 Best Free & Paid Windows Password Recovery Tools
3rd Method- Creating A Folder In Google Docs Through The Google Drive
Google Drive, the central repository for all your information and documents, makes it simple to organize Google Docs. Follow the steps in which you can organize your Drive neatly through folder-making.
A drop-down menu gives you the different files and formats you can create. From there, click on the first option, which is the folder. The list that shows up next will show your folders before the files.
By organizing folders, Google Drive can help you sort all your files without problems. To manage these folders, right-click on them to get several options/actions you choose to do to that folder only. How to add speaker notes in Google Slides? Read this article to learn.
See Also: Top 13 Best DNS Server For PS4 In 2023
FAQs
What is the difference between a folder and a sub-folder?
A folder is the main container of all your files. It is called a sub-folder if you create another folder or many folders with the main folder. Even a subfolder can have a group of subfolders.
What is the main advantage of creating subfolders?
Subfolders can help keep your subtopics of the main folder's topic assembled neatly. They act as the simpler site structure to set up. It is similar to a subdomain but is set up differently for various servers.
What differentiates a file from a folder?
A file is commonly used as a storage point for your device. You can write/code all the programs and data into this. A folder can hold one or more files or stays empty until you create or move a file here.
What are zip files, and why should I use them?
Zipped files have another name- compressed files. These files take up less space/storage size. You can shift them to other devices/computers faster than the uncompressed ones.

 
See Also:  Ten Best IPTV Player For Windows 10 To Use In 2023
Conclusion
The article has guided you on how to make a folder on Google docs. With the help of the browser, a phone, or even the Google Drive application itself, you can neatly arrange all your Google Doc files into folders and their sub-folders. Sharing the folder makes it straightforward for you to share documents with your colleagues/collaborators. Keep yourself methodized through folders in Google Docs from now on to save your sanity and time. Not enough memory to open any page in Google Chrome? Fix this error by reading this article.
Carrie-Ann Skinner is Smart Home & Appliances Editor at TechiePlus, and has more than two decades experience in both online and print journalism, with 13 years of that spent covering all-things tech. Carrie specializes in smart home devices such as smart plugs and smart lights, as well as large and small appliances including vacuum cleaners, air fryers, and blenders.