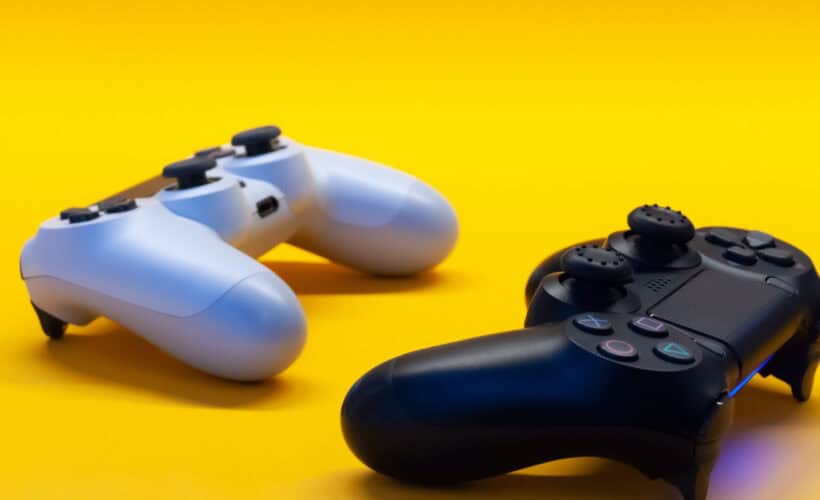 Players using various devices now have easier access to Genshin Impact. You should be able to log out of your Genshin Impact Account as necessary now that Genshin Impact is available on the PlayStation 4. In this article, everything on how to log out of Genshin Impact on PS4 is here.
You must follow these instructions on how to log out of your Genshin account on PS4. First, on the PlayStation 4, access the settings menu > Select the settings drop-down menu now > Select Account management from the list of options > After reading the instructions on the screen, tap the sign-out button > If you wish to log out, select "Yes" in the confirmation box that will show. Keep reading more on how to log out of Genshin Impact on PS4 to know more. Check here to know about the PS4 Controller Light colours.
The most played and well-liked game across all platforms is Genshin. In this game, the User can command a party of four swappable characters. A cross-platform game with a wide range of features is called Genshin. People need help understanding how to log out of their Genshin Impact accounts on PS4. You must log out on PS4 because you cannot exit this game immediately. So, this is a fantastic location for you. Read on to learn how to log out of Genshin Impact on PS4. 
HoYoverse on PS4: How to Log Out
Even though there isn't a straightforward way how to log out of Genshin on PS4, there is a quick fix that is also important.
You must unlink your Genshin Impact account from PSN to log out of it on PS4 and PS5. The fact that there isn't a manual way to unlink the accounts further complicates matters. While it will still be rapid, some people could need clarification on the procedure because it is so archaic.
How to Disconnect Your PSN and HoYoverse Accounts:
Let us see the steps to log out of your Genshin account on PS4.
Sign in to the email account associated with your Genshin Impact account. 

Include "PSN Account Unlink Request" in the subject line and genshin_cs@mihoyo.com as the mail recipient.  

Please specify in the Mail that you want your account unlinked from your PSN (avoid being overly specific in the Mail), and then send it.

The Mail should then have an automated answer, but if not, try sending it again from a different account while being more explicit this time.
The email response will include a "PSN Account Unlink" clickable link at the bottom. It will take you to the page when you click it.
See Also: The Ps4 Keeps Beeping | Top 8 Easy-To-Follow Fixes 
You Must Enter the Information on the Following Page:
An active PSN Online ID.

If your HoYoverse Account and PSN are already connected, please provide the correct email address that is connected.

Where did you open your Genshin Impact Account geographically? 

Date of account creation for Genshin Impact.

Your PS4's UID may be in the game screen's bottom right corner.

Server area.

Rank for adventures.

The top-up or purchase receipt number.

Screenshots of the completed purchase.

Data from game accounts.

The justification for your PSN unlink request.

Verification of the request to unlink.
Those who want to play Genshin Impact on their PS4 or PS5 once more should avoid delinking their accounts. These steps apply to how to log out of Genshin account PS5. The primary cause is the irreversible deletion of your progress and purchase information for Genshin Impact from your PSN account following delinking. 
Genshin Impact accounts on PS4 and PS5 can get terminated through the abovementioned methods. The only workaround that avoids irreversible loss is a deceptive one that merely deactivates the PSN account connected to your Genshin Impact account.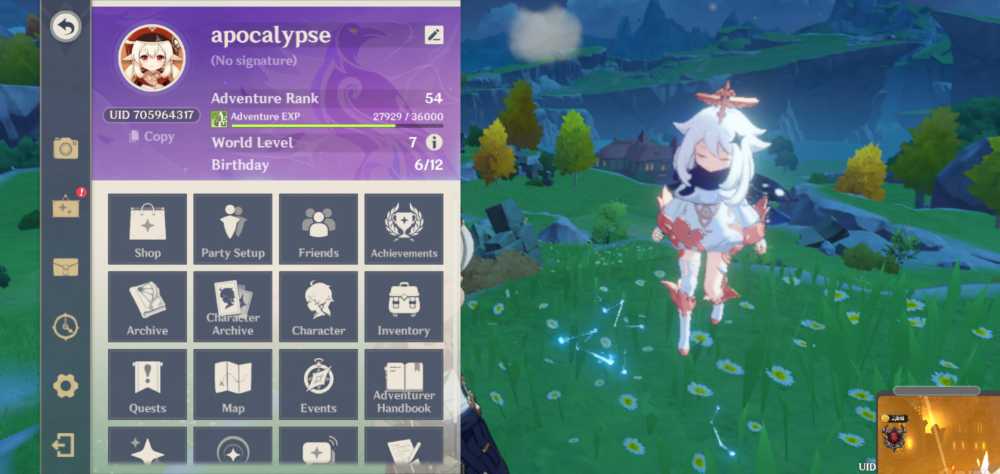 If you no longer want to play it on your PlayStation 4, unlinking is still the best option.
So this is everything on how to log out of Genshin Impact on PS4. We hope this tutorial covers all the necessary information on how to sign out of Genshin Impact on PS4. For an even better gaming experience, check out our other tutorials if you're still playing Genshin Impact. 
See also: How To Get Better Ping On PS4: Helpful Tips
Can You Use Different Genshin Impact Accounts on PlayStation?
You can have more than one Genshin Impact account on PS, yes. On your PS console, you can create distinct user profiles or manage numerous accounts using the PSN account management tool. We advise setting up different user profiles on your console when you want to retain the progress you've made in Genshin Impact separately for each PS account.
You can log in and out of each account without losing progress. Navigate to Settings > Users and Accounts > Add User from your PS5 console's main menu to accomplish this. From this point, you can make a fresh user profile and give it a distinctive avatar.
Once created, this profile will connect to its saved information and achievements, which is ideal for maintaining separation! The PlayStation Network account management method is generally more straightforward if you are okay with having all your Genshin Impact progress linked to a single PSN account. This technique makes adding more sub-accounts beneath your primary PSN account easy for friends or family members who want to participate in the fun.
See Also: Why Are Ps5 Overheating | Steps To Fix Overheating 
FAQs
Can we combine two Genshin Impact accounts?
You can combine two Genshin Impact accounts, yes. To do this, you must contact Genshin Impact support and provide them with your login information. They will then consolidate the accounts for you.
Can I Unregister My PlayStation 4 Account for Genshin Impact?
Genshin Impact on PlayStation 4 cannot be readily deleted from a PC or mobile device because your PSN and PlayStation accounts are linked. Therefore, you must delete it from the miHoYo account if you wish to delete your Genshin account.
What is the best way to restart a PS4 game?
Decide on the Options menu bar. Select the game's options. The Reset Save Data option is at the bottom of the Game Settings screen. Your PS4 game restarts after it.
Does Genshin Impact allow you to log out?
Genshin Impact does allow you to log out. To log out, you only need to click the menu button on your controller. After being asked to confirm this action, you will be logged out and returned to the home page.
How can I remove my PS5 account for Genshin Impact?
To remove Genshin Impact from your PlayStation 5: Follow these steps. Before you can terminate your account, you must first log in. After logging in, go to 'Settings' and 'Account Management.' Choose 'Delete Account' from the option that displays to delete your account.
How Do I Change the Preferences on My Genshin Account on the PS5?
You can manage Your PlayStation Network account by selecting the appropriate option. Initially, open the Settings menu on your PS5 to adjust your Genshin account. After selecting the Sign In button that comes below it, you must now enter the data for your Genshin account. To complete the process, choose Sign In from the bottom menu.
Can I turn off my email connection to Genshin Impact?
Unfortunately, you cannot remove email cannot from Genshin Impact. You can follow the actions below if you want to disconnect: Click on the three horizontal lines in the top left corner of the page after signing into your Google account. Now select Mail from the list of options under your email account's profile. Select Account Settings to modify your budget right now. Generally, keep your other tabs separate.
Conclusion
Genshin Impact is one of the best free games available to play. But it could be more pleasant to log out. We hope this article clarifies how to log out of Genshin Impact on PS4. And if you're still playing Genshin Impact, review our other tutorials to improve your gaming experience.
Sourabh Kulesh, Chief Sub Editor at Gadgets 360. and TechiePlus, writes technology news online with expertise on cybersecurity and consumer technology.