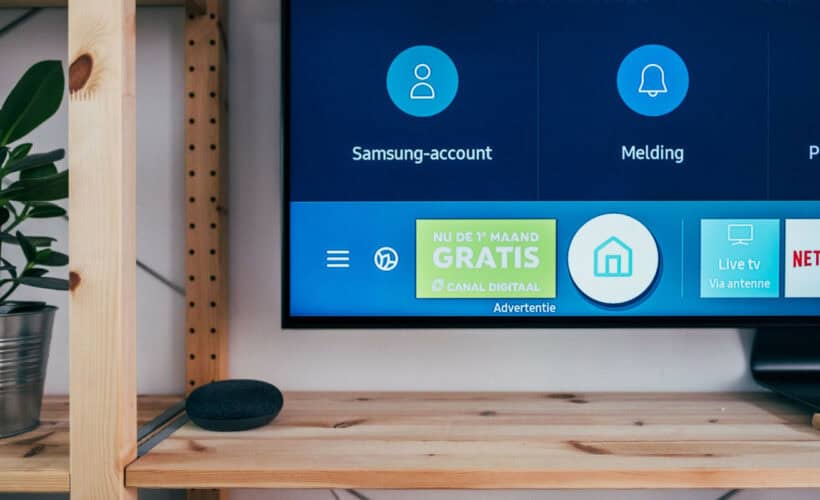 Hello there, folks! It's time first to learn a little about the current trending super-popular streaming media applications. Yes, it is the Spectrum TV app. This application is completely free for existing Spectrum users. Charter Communications publication introduced The Spectrum TV app to the public and integrated it into the market. Spectrum is the alternate trading name of Charter Communications to give sales to the consumer, mercantile cable television, internet, telephone, and wireless facilities. In this article, we will learn how to install Spectrum App on Samsung TV. Here is a guide on Unable To Connect To The Samsung Server: How To Fix It
To download the spectrum app on Samsung smart tv:
Connect to the Spectrum network.
On your Samsung Smart TV, go to the Smart Hub.
Go to the Spectrum TV icon.
Select from your remote to start the app.
The main goal of Charter Communications is to provide its users with the highest-quality TV and Internet. Every online streaming platform launches new applications and offers daily to retain users. The Spectrum application is one of them. First, the Spectrum app helps users find their account information. They can also pay future bills without delay. There are specific steps you need to know on How to Install Spectrum App on Samsung TV, and after that, you are good to go.
Visit: Spectrum TV
Spectrum TV
Spectrum is compatible and accessible with almost all devices. In addition to free live TV shows and on-demand libraries, you can stream your favorite shows and movies to your mobile device at no additional cost. With a smart TV, you can effortlessly download the software and start watching instantly without affecting or damaging the picture grade.
Therefore, luck awaits you if a big screen occupies your living room! So, here we will learn how to install  Spectrum App on Samsung TV.
Visit: Samsung TV App
Setting up the Spectrum TV app on a Samsung Smart TV is easier than you think and can be done without complications. To enjoy live TV using the Spectrum TV application, users should have a high-speed Internet connection of about 10Mbps. You are now moving on to the steps to set it up.
For example, before we start, you should know a few things. After creating a Spectrum username, you must wait 24-72 hours before accessing the Spectrum TV app or any TV channel app.
You are moving on! Samsung Smart TV uses an operating system called the Tizen operating system. Like Android's Play Store, Tizen has a Smart Hub for installing apps. You can find all apps for Samsung Smart TVs in the Smart Hub. Also, remember that this app is only available in the United States. If you decide to access it internationally, it will not run and cannot be accessed either.
Visit: Tizen OS
See Also: How To Add Disney Plus To Vizio Smart TV? [Easy Guide]
How to Install Spectrum App on Samsung TV
Initially, you must use the Samsung Smart Hub option to search and install the Spectrum app on Samsung TV. If you are unaware of how to download the same to your Samsung TV, the directions are as follows: 
Touch the Smart Hub key on the remote control to access the Samsung TV app store or utilize the navigation buttons to bring up the app menu on the screen and open it manually to open the App Store.
You may need to add your Samsung account credentials. If you already have a Samsung username and password, please fill in your Samsung username and password, or sign in to generate new certificates. 
Once you finish that, enter Spectrum TV in the search bar towards the upper right corner of the screen.
A window will now appear with detailed information about the Spectrum TV application. Select and click on the install button to start the installation process.

Once you install the app, you will have two options: open and add. We recommend you choose the latter and pin the app to the home screen for quick access, then open the app.
And there you have it! The Spectrum TV app is now downloaded on your television. 
See Also: How To Install 3rd Party Apps On LG Smart TV? [2023]
Now all you have to do is set it up!
Once you have the app secured and installed, follow the steps mentioned below to set up the Spectrum TV App on your Samsung Smart TV:
Ensure you're connected to a strong Spectrum Internet connection at home.

Search for the Spectrum TV icon using the remote's navigation buttons.

Fill in your Spectrum username and password to sign in to the app
And that's it… follow these steps for How to Install Spectrum App on Samsung TV, and you're done! You can now watch all you need on the Spectrum TV app easily and comfortably. If you still have trouble or issues with the app, do NOT lose hope! There is still one more tip below that you can try.
If the installed and set-up Spectrum TV app is not working as it should now, we suggest you remove the app from your Samsung Smart TV and download it again. How to Install Spectrum App on Samsung TV; To do this properly, follow the directions below.
For those with Samsung Smart TV, UN, and JU models:
Go to the Smart Hub panel, select and then click on it
Select and Click on the Options icon at the top of the screen.
Then from there, move to the Spectrum TV App, and select it
Select and click on the Yes option to confirm.
If you are the owner of Samsung Smart TV models 2016 to 2023: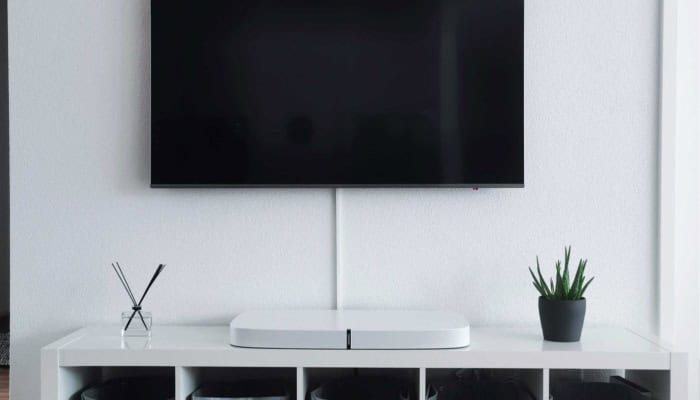 From the home button on your remote control, go to the Smart Hub panel
Go to Apps, and then from there, go to the Settings
Select and click on the Spectrum TV application, and then click on the Delete button
Click on the Delete option again to confirm
With the app deleted, you can now download it again and give it a try at setting it up once again.
See Also: How To Add Apps To Vizio Smart TV [Simple Guide]
FAQS
What is the Spectrum TV App?
The Spectrum TV App is a plus point for all the customers of Spectrum TV. Through this App, they can stream all content and live Telecast on any mobile or smart TV, Xbox One or Apple TV, etc. It requires a network connection and enables every channel you watch on Spectrum TV.
Does the Spectrum app work on Samsung smart TV?
Yes, Samsung smart TV models from the 2018 version to the latest grant access to Spectrum App. You can also check for Spectrum compatibility on its website's list of Samsung devices.
How to download spectrum app on Samsung smart TV
To download the Spectrum App on your Samsung TV, search for it in the Smart Hub at the top corner of the screen. Next, click the link and install it by pressing the install button.
Is Spectrum TV free?
Spectrum TV costs $59.99 per month as the minimum subscription fee and the model's price. This package is way more convenient than any other TV subscription rate. In this subscription package, Spectrum TV provides you with regular cable channels and a choice of channels like HBO Max, SHOWTIME, and THE MOVIE CHANNEL with an additional fee.
Conclusion
The Spectrum TV app will give you a superb Live TV experience, but live content is provided in the broadcast order. You can't access everything and anything when and where you need it, but this is your best go-to option to enjoy free-of-cost watching. Following our guide, you can easily install the Spectrum App on Samsung TV.
Folks, it's time to grab a giant bowl of popcorn and start binging on your favorite shows on this great app! I hope this article on How to Install Spectrum App on Samsung TV will be helpful to you.
Introducing TechiePlus's all-in-one Editor, Olivia, based in London. From headphones to music streaming, she's got you covered.