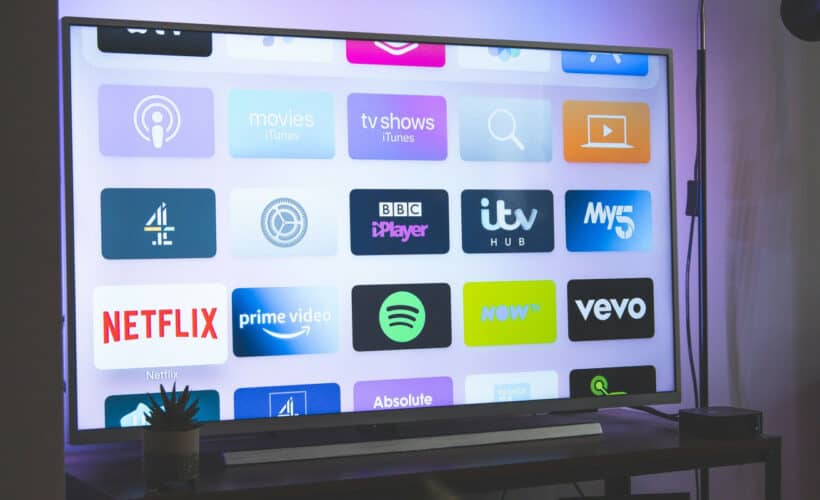 One of the most prominent features of Kodi is its principle of home entertainment. It was created keeping this feature in mind. Released and coded almost twenty years ago, Kodi is free of cost and an open-source media player.
As a complete guide, we will elucidate how to effectively install Genesis Reborn on Kodi in 2023. 
Start up Kodi and go to the home screen. Click on this to reach the "Settings" options screen.
From there, navigate your way to the "System Settings" option.
In the taskbar available to you on the left, go to the "Add-on" option.
You must enable the "Unknown Source Slider" on the screen. Accept the warning message.
Microsoft did the initial coding of Kodi, previously known to the public as Xbox Media Centre (XBMC). Although its early ambitious design, Microsoft abandoned the whole program. But still, this abandonment came with a free pass to anyone who wanted to work on it. And that's what people did-Kodi is still evergreen under freelance developers. The result of this customizable platform gave rise to an enormous fan base. Still, in 2023, the website is maintained by the XBMC Foundation. It is a non-profit-seeking organization at heart. Because Kodi is such a flexible platform and a non-profit organization, it becomes a service that cannot be compared with larger corporate houses like Apple TV. Developers and fans can enjoy the forum quickly without paying a single dollar.
See Also: Kodi Addon for 3D movies 
How To Start With Kodi
We understand we have used harsh words like "code" and "developers," but anyone can download and install Kodi. Users of Kodi usually load the software on any device they like. A very easy-to-follow example would be streaming something through a Firestick. If Kodi is installed in the Firestick, it becomes compatible with many TV Shows and Films that weren't available to you initially.
But it is crucial to understand that the software does not offer any multimedia content to stream. Taking the help of the example we provided above, the Firestick in which Kodi is installed will help a user to add unsupported websites. On this website, the content would be available. This way, Kodi becomes a platform for other websites to function on different devices.
Kodi can also add on plugins for a better experience. And this is why it is essential to know how to install Genesis Reborn on Kodi on different devices. Get to know the 5 Most Rarest Sega Genesis Games here!
What is Genesis Reborn?
Discontinued at a point in time because of copyright infringement, Genesis Video Add-on was reborn as Genesis Reborn (pun intended). The add-on covers popular genres like documentaries, cartoons, et cetera.
The add-on was known for its authentic experience, providing users with crystal precise HD performance with no buffering. Features like these are the reason people thought of re-creating Genesis. And it is also why we are now in 2023, writing this article on installing Genesis Reborn on Kodi.
Although its unbeatable performance, Genesis was shut down, Genesis Reborn, though re-created, does not carry the same experience. It also contains bugs because developers have stopped updating the add-on frequently. Nevertheless, users can still enjoy free movies and TV shows.
See Also: What Are The Best Kodi Add-ons? | [2023]
Installation of Genesis Reborn
The guide will explain how to allow a third-party source and enable the Genesis app on Kodi. This will also clear any confusion about adding other apps in the future on Kodi.
Enable a third-source software to be added to Kodi
So before discussing how to install Genesis Reborn on Kodi, we need to allow a third-party add-on or app in Kodi. So here is a step-by-step guide for that:
After these steps are followed, your Kodi is open to third-party or unknown add-ons.
Steps to install Kodi TV as a repository
You have to relaunch Kodi to add Genesis Reborn.
Now, Kodi will ask for the link to the add-on. Here, you have to type in:

http://jesusboxrepo.xyz/repo.
After entering this URL, Kodi will ask you to type a title to recall this source easily. You can type anything here, but we suggest something recognizable like "Reborn" could be helpful.
The Package installer will ask you to choose an option to install a new add-on. Navigate the cursor to the "Install from Zip file" label.

A new window will pop up in front of you. You must select the source name you typed in after entering the URL

In the folder, there will be a lot of applications and folders to choose from. Don't be anxious; click on the option "Kodiak" folder.
Another window will appear on your screen. Here there will be three .zip files. You must select the folder with the label "repository. kodiuktv". Make sure it is the same header we are mentioning here. The numbers in front of this header will portray the add-on version.

After this step, Kodi will install the Kodi TV repository.
Adding Genesis Reborn Video Add-on
By following the steps written below, you can add the genesis reborn video add-on:
After you receive the notification of a successful installation, from the "Add-ons" menu, select the option "Install from Repository."
Now it will show you all the Video add-ons compatible with Kodi. You have to tap on "Genesis" to install Genesis Reborn. A new window will pop up, and on the right-bottom side, you will find the option to "Install"
Click on "OK" in the new window, and Kodi will install the Genesis Reborn add-on.
After this, wait until Kodi installs Genesis Reborn, and then you can enjoy your favorite films, TV shows, and Music for free.
FAQ
Is Kodi and Genesis Reborn legal software?
Even though the apps are legal, their content is usually laden with copyright issues. Also, once you have used these extensions for too long, they can stop working, particularly on your device. So, use Kodi while enabling VPN on your device.
My add-on is not working. What should I do?
Though this issue has to be discussed at length, one of the briefer solutions would include uninstalling and reinstalling the extensions. As discussed above, enabling VPN will also help in a situation like this.
Conclusion
Kodi's flexible and robust software makes the UI more accessible than most alt-software. Because of its high compatibility, it is always fun to experiment with the software. It also provides you with that freedom as well. Without sacrificing your privacy, you can enjoy movies that are getting more expensive daily.
Kodi with Genesis Reborn installed can do wonders for the average cinema fan. With Kobi comes several crucial add-ons and features like Genesis Reborn. Developers update these add-ons to make the experience of scrolling through unlimited movies, Music, and web series easy and, most importantly, accessible. So, we wish you a week full of entertainment if you follow this detailed guide on installing Genesis Reborn on Kodi.
See Also: Kodi Genesis Not Working? Common Ways To Fix It
Meet Nick Pino, our Senior Editor of Home Entertainment at TechiePlus, covering TVs, headphones, speakers, video games, VR, and streaming devices.