Looking to stream something but don't know how to install 3rd party apps on lg smart tv? LG allows 3rd party apps, but their extent is limited to the apps available on the LG content store. That's great if what you're looking for can be found on the content store, but what do you do if it's not available there? LG runs on either WebOS or Netcast, and there are a rare few that run on Android OS too.
Due to it being run on WebOS and Netcast, this prevents users from downloading 3rd party apps from an outside source. As with all things, there is always a loophole, which is to install 3rd party apps using extensions such as Firestick, Chromecast, Apple TV, Roku. If you're looking for out-of-region apps, you can also access those. 
How To Install 3rd Party Apps On Your LG Smart TV Through The Content Store?
Follow these steps if you don't know how to install apps on lg smart tv through the content store:
Press the home button on your remote.

Access to the preinstalled apps, which are readily available.

Select more apps.

Open LG Content store.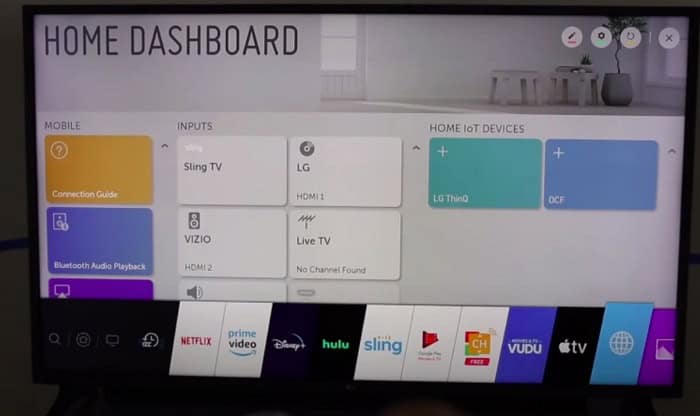 The LG Content Store has a varied and wide variety of apps, movies, and TV shows unavailable elsewhere. You could place apps in the top row or on the right-hand side.
Click on premium and choose the app you want to be installed

The TV will download and install automatically
Once the app has finished downloading, it will be visible on the TV or in the app section of the LG content store. You could also assist a netcast operating system in downloading the app on your smart LG TV.
With this completed, you should stream the content you want brought to by the LG system. This is the most convenient and hassle-free way if you don't know how to install 3rd party apps on lg smart tv. 
How To Install 3rd Party Apps On The LG Smart TV Using A Firestick?
Prerequisites for using the Firestick and know how to get apps on lg smart tv:
A reliable wifi connection that doesn't interrupt the connection of Firestick and Smart TV.

Have an Amazon account already set up? If you don't, you will get an option to create one during the setup.
Steps to follow to know how to install 3rd part apps on lg smart tv using a firestick
First, connect the power adapter to the Firestick and then connect the Firestick to an available HDMI port on your Smart TV.

Connect firestick to hdmi

Press the power button on the TV and select the Fire TV stick as the source. A loading screen with the Firestick logo should now appear.

Next, insert the given batteries into the remote. Your remote will automatically pair up with the Firestick. If it fails to do so, press and hold the home button on the remote for 10 secs and you should pair it.

Now that your Firestick is paired with your remote connect the Firestick to the Wifi and register your Firestick to your desired Amazon account.
All done! You can now sideload Android apps to your Firestick with ease.
How To Install Out Of Region 3rd Party Apps On Your LG Smart TV?
As a default setting, most apps available in the LG store depend on where you reside, limiting the range of apps available to you as a whole.
It's not necessary to re-install the whole TV if you want to know how to add apps to lg smart tv. All that needs to be done is to change the location of your LG services country.
To do so, follow these steps to know how to install 3rd party apps on lg smart tv (out-of-region)
Go to settings, select general.

Click on the Location option.

LG Smart TVs come with two options, broadcast country, and LG services country. These options let you watch the TV from your home country while having LG broadcasting services from other countries whose apps you wanted on your TV.

Once you have clicked on the LG broadcasting services, you can go ahead and choose the country of your choice whose apps and channels you want on your Smart TV.

On selecting the country, the TV will restart, and after a few moments, it will reopen again.

Now go to the LG content store. It will require you to agree to the terms and policies of the chosen country.

As this is done, you will be lead to the LG content store, and you can now search the app or channel you wanted to download. So go ahead and install it.

Once the installation completes, press the home button and go back to settings.

In the general settings, change the LG broadcast services back to your home country.

You can now see the installed app on your home screen, go ahead and enjoy it.

 
This method is not foolproof as it might glitch, and the Smart TV might not support the function.
Conclusion
Now you have quite a few options if you don't know how to install 3rd party apps on lg smart tv, as it runs on webOS or netcast. These methods are a workaround to the restrictions imposed by these systems. So you're now free to install and stream all the content you want to.
Olivia is TechiePlus's Audio & Music Editor, covering everything from headphones to music streaming services. Based in TechiePlus's London offices, she's a popular music graduate who worked in the music industry before finding her calling in journalism. In her spare time Olivia likes gardening, painting, and hanging with her cat Ethel and golden retriever Dora.