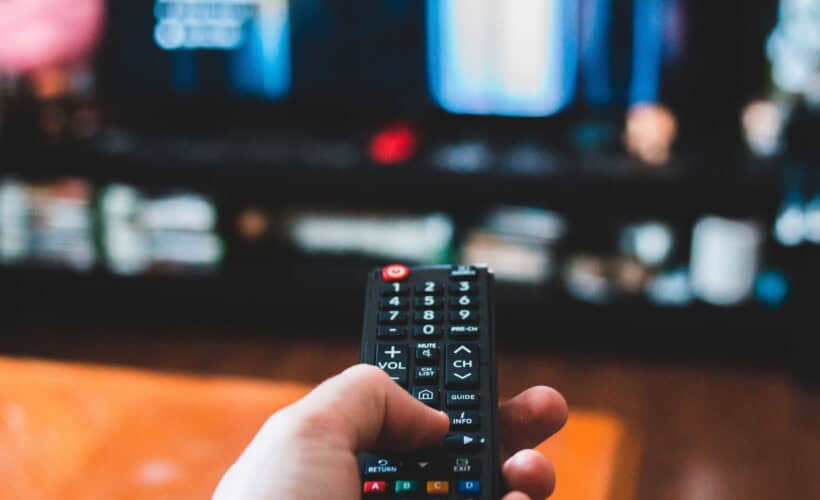 Freesat from Sky is a terrific way to access all your favorite Free Air channels without a subscription. You can choose from various Free Air Channels with Freesat from Sky. The article discusses how to get Freesat on Sky Box for free.
The dish and box are yours to keep.
You can buy a Freesat card from Sky if you have an old Sky box and satellite dish.
If you are an existing user, you can switch to the Sky Freesat box on the phone for free.
HD is not available on the Sky Freesat box.
You can get Freesat on Sky Box for free by setting up all the tools, opening the hidden menu, and running a channel scan. Free-to-air channels are still available through your Sky box, but they will continue to show up in the same way in the channel lists. Since a Freesat package is structured correctly and can access everything specified, you can also save time exploring channels utilizing it. Read below to learn how to get Freesat on Sky Box for free.
See Also: How To Retune Sky Box? Complete Set Up Guide
What Do You Need To Watch Freesat?
If your TV has an integrated satellite input, you don't need to purchase a separate decoder box to view Freesat. A good selection is available if you require a box, including models with dual inputs, internet access, and hard drives for recording programs. Yet, since a satellite dish is needed, Freesat on Sky Box is ideal for people who want to stop watching Sky TV. If you previously had Sky Q, you must replace the LNB (the portion of your satellite dish on the end of the arm) with a universal one because the wideband LNB used by Sky Q won't produce a signal a Freesat receiver can decode. Fortunately, this is a straightforward procedure that professional installation can complete quickly, or you can even finish it yourself if you feel confident and can securely access the dish.
Using Sky Box for Freesat makes its boxes with optional hard drives and 4K output, and with the majority of them, you can use the Box's internet connection to scroll backward on the EPG to catch up on everything you missed. Some include streaming apps, and many have a USB port on the side to watch flash drive movies. Be sure you know what you're getting before you buy because there is no universal box standard.
How To Get Freesat On Sky Box For Free?
Within the Freesat ecosystem, a multi-room configuration is possible. You'll need a TV or set-top box that can access the service in each room to obtain Freesat, and they can all connect to the same satellite dish. Follow the steps to learn how to get Freesat on Sky Box for free.
Set Up All The Tools
Ensuring all instruments are operational and correctly set up is the first step. Verify that the dish points in the proper direction: 28°2E (East) for Astra 2 Satellites; 28°5E (East) for Eurobird (East).
Ensure the Sky Box is plugged in and the viewing card is placed before continuing. Don't worry; even if your watching card is set up to broadcast Sky services with Sky Dish for Freesat, it should also offer Freesat channels, networks, and programs, thanks to automation.
See Also: Sky Go On LG TV | Complete Guide On The 6 Best Ways
Open The Hidden Menu
Then, open the hidden menu on your Sky Box to launch the new install option. Press Services, followed by 4-0-1 > Pick on a Sky + Box to complete the action.
Can I use my Sky HD Box for Freesat? Press Services and the numbers 0-0-1 > Choose if you have a Sky Plus HD Box. You'll obtain access to the secret menu and get closer to your objective by doing this to Start Streaming Showbox To Chromecast.
Run A Channel Scan
Also, you'll need to scan channels to access Freesat programs and networks manually. To identify available networks, use your Sky Box for a channel scan. How to get Freesat on Sky Box for free? Follow these steps to accomplish this:
After that, fill in the necessary information in the appropriate fields.

Once you've entered these, click Find Channels. Just wait until the loading and buffering are complete before moving on. When it's done, it will offer you a list of the available local channels, and that's all!
See Also: How To Watch Local Channels On Firestick TV | Methods & Applications
Troubleshooting 
You can get a Freesat on Sky Box if you no longer want to receive Sky channels. You only need to connect your existing equipment to the satellite connection; you won't need to replace your current satellite dish. Do the troubleshooting steps and double-check a few things before speaking with Freesat about the problem. Verify the properness of the dish's alignment. Verify each cable and wire that is attached to the Box twice. Remove and replace the viewing card in the Sky Box with Sky Go mirroring hack.
Your best option is to contact Freesat and inform them of this if the following procedures prove insufficient. Inform them you have completed the troubleshooting procedures above and hope to receive Freesat on Sky HD Box for free. But none of their networks, channels, or programs are accessible if you install the Spectrum app.
FAQs
Can I Use My Sky Box For Freesat?
You can still use the old Sky equipment to obtain free-to-air (FTA) satellite TV, even though the response may sound the same. This is because BBC and ITV formed Freesat as joint ventures and registered trademarks.
Is the Freesat app free?
The free satellite TV service Freesat has released a version of the Freesat App for Android. More people can manage and control their TVs via smartphones and tablets thanks to the new Android version of the Freesat App, now freely accessible from the Google Play store.
Is Freesat available without an internet connection?
Finally, you'll need an internet connection to connect your Freesat box to On Demand players. This can be configured as a wired or wireless connection from the Box to your router.
Can you get Freesat on any TV?
Since the Freesat box is a standalone device, most TVs are compatible. A satellite cable is needed to connect to the set-top Box, and an HDMI connector links the Box to the TV.
Does Freesat require a satellite dish?
For access to the Freesat service, you will need any satellite dish or receiver. If you already have a satellite dish set up, there is no need for you to purchase another.
Why is Freesat not working?
The satellite wires should be properly inserted into your Freesat Box and should not have come loose. If the cable connection is sound, obstructions like scaffolding or trees may interfere with the transmission and create problems.
What kind of cable does Freesat use?
Use the provided HDMI cable to connect the Box to TV. Connect your Ethernet cable immediately if you intend to connect to the internet using one (not included with your Box).
Conclusion
It is all about how to get Freesat on Sky Box for free. It would be a straightforward process if you were a former Sky subscriber. All your favorite shows are available on popular networks, including ITV, BBC One, Film4, and others, and through excellent on-demand streaming platforms. So you can easily get Freesat on Sky Box for free using the steps in the article.
See Also: How To Disable Sky Shield? Complete Guide
Introducing TechiePlus's all-in-one Editor, Olivia, based in London. From headphones to music streaming, she's got you covered.