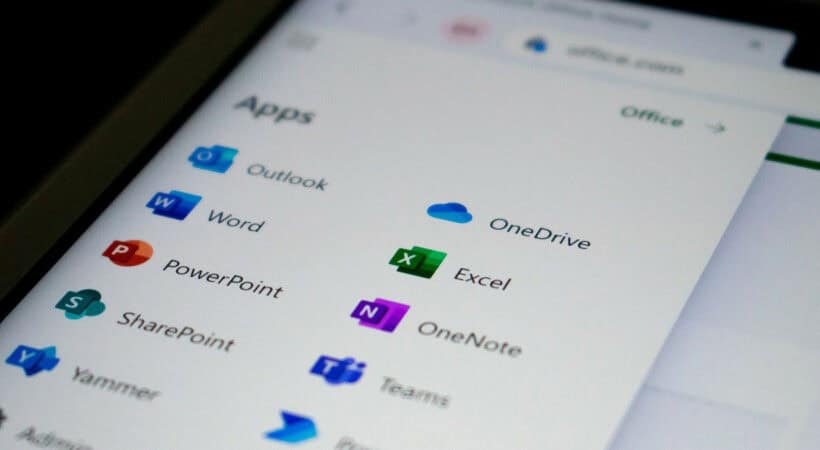 Protection of privacy is a crucial but tedious task, especially online. Third-party hackers or outsiders can track or hack your activities on the web, as simple as transferring emails and their content. An extra towards encrypting your emails will only do you good. In this article, we will be discussing how to encrypt emails in the outlook web app. There are numerous methods to encrypt emails in Outlook.
 You can either encrypt emails each time, all of them, or for Web Client. Microsoft Outlook supports 2 main types of encryption- the first one is the S/MIME type, and the second one is the Office 365 Message encryption. The first one works with most applications apart from Outlook, while the latter may work only for a business using the Office 365 Enterprise E3 license. 
The facility of Microsoft's email is competitive with other applications when it comes to the security of content. You can now configure the Outlook client on the web and the app for the highest possible security level. These encryptions that you do will protect your emails not just from the web Outlook but also from the Outlook client app. Read ahead to learn different methods to encrypt emails in the Outlook Web App.
See Also: How To Remove Rules In Outlook? [Complete Guide]
Encrypt email outlook web app
The 2 methods how for encrypting email in the outlook web app are-
S/MIME Encryption- The sender/receiver should enable this type of encryption in their MS Outlook account. The license E3 in Outlook Enterprising or Microsoft Office 365 will be compatible.
Securing messages in MS Office 365- this type of encryption depends upon the PST files, making it different from other types of encryption. This method will require you to have the same MS Enterprising E3 license or MS Office 365 while encrypting emails.
See Also: Remove Fuq.Com Virus From Windows / Mac / Safari
S/MIME Encryption types/methods
The encryption method via the S/MIME is the most common and appropriate method to encrypt your emails in Outlook. The prerequisite of using this method is to get/download a certificate and share it on any of your devices for using this method. You can go to the digital certificate section and, from the dropdown menu, see all S/MIME-related licenses.
After you check the license and certifications, you can go on to verify the person you are connecting with or sending your email to. Once you finish checking that person's credibility and are satisfied with their details, you can send an encrypted email outlook web app. You can use any of the 3 encryption methods-
Single-mail encryption
All mails encryption
Manually encrypt emails
Web client emails encryption
Remember that you cannot protect each email separately with a password in Outlook. Rather you can protect the PST files with a password so that no one can access your emails. But this is not the same as encryption. Check out this article for the best free or paid password recovery tools for Windows.
Method 1- Encrypt each email at a time
The Outlook web app encrypts emails one by one with S/MIME encryption. Before this, make sure to add the S/MIME certificate. Then follow these steps on how to encrypt email in the outlook web app-
On the Microsoft outlook web app, when you click and enter into the New Email Composer, select the options tab.
You have to expand the options tab by clicking on the dialog box launcher icon (a box with an arrow) at the bottom right of the ribbon.
Go to the security settings option.
You have to check the box to encrypt "message contents and attachments."
Under the security section, followed by security settings, click on a dropdown menu to choose the S/MIME certificate. If applicable to you, you may choose the security label.
Your mail will now receive protection automatically, and encryptions made for your emails.
Method 2- Encrypt all your emails
You can encrypt all your emails at one go by setting the encryption as default. To do this, the receiver also needs the S/MIME encryption certificate for accessing and reading the emails you have or will be sending. The steps on how to encrypt email in the outlook web app are given below-
Open the outlook web app and go to the File menu.
From there, go to the options tab.
Navigate yourself by clicking the following options in sequence-
From the newly opened window, you must check the box that mentions encrypting the message contents and attachments.
From the encrypted email section, select Settings followed by Certificates and Algorithms. Here, you will choose the S/MIME certificate.
Finally, click on OK.
Once you have enabled these options and boxes, the encryption is set to all your emails. If the receiver has the certificate, they read your encrypted emails.
Method 3- manually encrypt email via Outlook Web Access
Though Outlook web access does not support PGP Messaging Proxy, you can use their PGP Tray to manually encrypt the emails before sending them. Follow these on how to manually encrypt an email –
On Outlook, compose your email as usual.
Click on the PGP tray icon after composing your mail.
Click on the next options
Current window
Encrypt or Sign
Encrypt and Sign
On the PGP key selection menu that appears after this, select the users by dragging your mouse or adding user keys to the list of recipients. Click on OK.
Enter a passphrase of your key when a prompt appears. If the passphrase is cached, you will not get this.
Send the email.
Method 4- Encrypt the Web Client emails
While using Outlook Services, you can encrypt your emails for this too. Only this method applies to the MS Office 365 personal/home version. If you need to check any encryption settings or have the necessary certificates, the receiver may not access your emails. To know how to encrypt email in the outlook web app, follow these steps well-
Log in to your Outlook account and then the message option. Next to Attach, you will find a link. Then you get 2 options-
Encrypt ensures your emails do not go beyond Office 365, and its recipients can download the attachments without encryption. They can download from the app or Windows 10.
Choose any one option after reading their functions to apply them to your emails.
See Also: Gmail Account Generator Tools | 6 Best Tools
FAQs
How long does an encrypted email last?
Emails sent to and from users who use encryption never expire as they are transferred like regular emails. The only additional feature is that they are encrypted.
What if I forget to encrypt my email?
The email will be sent to the receiver as plain text. Anyone can easily access your email contents thereby. This can play with your text's safety and personal information.
Can hackers trace my emails?
Through spoofing scams and phishing, hackers can steal your email data. They usually do this by manipulating data from the server.
Should I delete my hacked email account?
It is better not to do so, as you will be given recycled or deleted addresses. The best thing you can do is, stop using your account for a while, change the password, and add more security settings.
See Also: 6 Best Email Client For Chromebook Tools Of 2023
Conclusion
Sending emails with encryption has now become so much easier. You can do this with the methods mentioned in this article according to your preferences. It is not difficult to secure Outlook from a web or app client. With the certifications and the guide on how to encrypt email in the outlook web app, you no longer worry about protecting your data in emails.
See Also: Best Folder Lock For PC | Top 13 Picks Of 2023
Follow my tech blog to stay updated on the latest technology and computer news from around the world. Join me in spreading the love for tech!