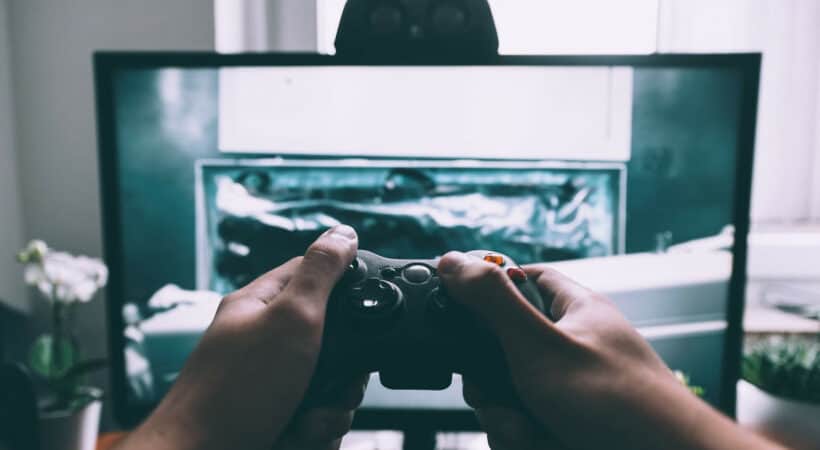 Can't wait to play on your brand-new Wii or Wii Mini? Wii is so loved by all, even when it comes to ROMS. Moreover, homebrew apps are just a game changer to get your favorite games rolling. Although, do you know how to connect Wii to projector?
In recent years, tech has undergone a significant transition. As a result, the projector's connection has also been altered. Some parents think that there is no abundance of video games for toddlers. Though there are some of the best Wii games for toddlers to enjoy. Wii is not limited to adults only. Additionally, there is no Wii HDMI port. Therefore, if this is your first time hearing about the Wii, first let's briefly discuss the Wii.
See Also Can You Play Wii Games On The Switch [Answered]
Ways on How to Connect Wii to Projector
Here are 4 easy ways you can connect your Wii to the projector. Stick around till the end for an awesome sound hack for Wii!
With the Wii's Default Cables 
You can start playing games on the Wii after connecting it to the TV in just a few minutes! To begin, refer to Step 1 below.
 Confirm the connector types that are supported by your TV.
The RCA (three-pronged) connectors are compatible with almost all TVs. These are usually Red, White, and Yellow. More recent TVs could also support component (five-pronged) connectors. These are colored Green, White, Blue, Yellow, and Red.
 Check the cable that your Wii has. Component cables will offer a sharper image and a widescreen if your TV supports it. The Wii box comes with the RCA cable.
 Insert the video cable prongs in the TV's correct ports; you may attach it to the Wii's back. Keep a record of the input that you are connecting.

Connect the sensor bar cable to the Wii's rear panel. Place the sensor bar as centrally as possible. Thanks to the Sensor Bar! The Wii can recognize when the Wii Remote is aimed toward the screen.

Switch on the TV and Wii. Change the TV's input to where you plugged the Wii in. The Wii start-up display should appear on the TV. Missing this? Search for Input Select, EXT, AUX, or AV instead. Additionally, you might try selecting channel 00 or 99.
See Also: 6 Best Wii Homebrew Apps To Use
Wii Console and S-Video Cables
You can also play with your TV linked to the Nintendo Wii through an S-Video cable. But how to connect Wii to projector using the S-Video cables?
Based on your TV, the RCA connectors could also be provided, allowing you the choice of using either. However, when using S-Video connections, you must also plug your TV into the white and red audio lines. You may find these together, usually on the back or side of your TV. 
Use your tv remote to detect the Wii signal while the TV and Wii are both turned on. Unfortunately, because S-Video has been discontinued, it is tough to find this alternative. You might locate a good cable on eBay, but it won't be brand new.

Have a look at the step-by-step breakdown.
 Put the Wii AV Cable's AV Multi Out connector into the console's back's AV Multi Out port.

 Insert the Wii S-Video Cable's colored connections into the TV's input ports. Plug the colored cables to these inputs:

White: Left audio input (or mono)

Red: Right audio input

Video input: black

After the wires are connected and the Wii is turned on, locate the Input Select. Pressing the TV/Video buttons on the tv's front screen or remote will normally reveal this. If multiple input channels exist, continue to press TV/Video until the Wii's screen appears. The input might have a different label for different systems. So, again, if you're missing these, look for Input, AUX, EXT, Input Select, AV, or a channel like 00 or 99.
Nintendo Wii to VGA Projector
You may also use an RCA to VGA adapter cable to attach your Nintendo Wii to a VGA projector with an adapter. Yes, the Wii is among the devices on which you can install Linux.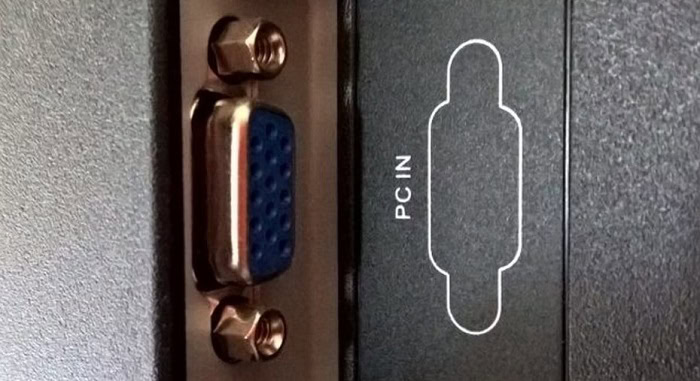 Here's how to connect Wii to projector using a VGA cable:
 Connect the Nintendo Wii and the Nintendo Wii. Next, attach the VGA converter to the yellow composite cable using the RCA (Yellow port).

 The RCA to VGA converter also has an output VGA port in addition to the yellow RCA port. That's where you must attach the VGA cable.

 Finally, plug the VGA cable's other end into the VGA projector's port.
See Also: Top 5 Websites That Are A Safe Place To Get ROMs
Connect Wii to HDMI Adapters
Nowadays, nearly every smart TV set has an HDMI input enabling direct device connection. Let's see how to connect Wii to projector with HDMI .
 Plug your HDMI cable into your smart TV

 Plug the other side into the Wii

 Turn your TV and HDMI on

 Scroll through and find the HDMI in which you plugged the HDMI cable into your TV. And voila!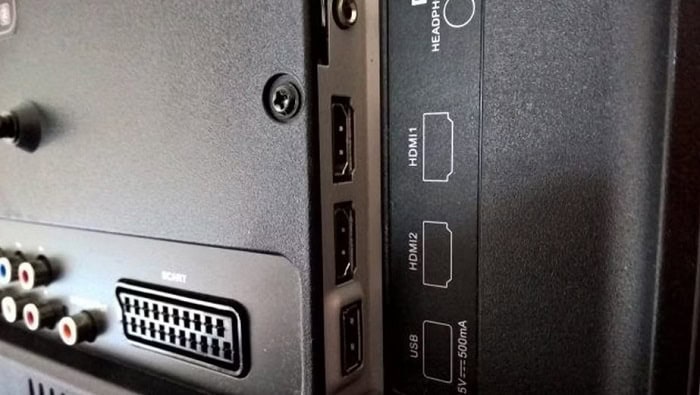 But what if you have the OG Nintendo Wii, not the Wii U, which has an HDMI port? In that case, one of the simplest methods to link your Wii to your TV is with an HDMI converter. 
 Attach your HDMI adapter to the back of your Wii

 Plug one side of the HDMI cable into the adapter you just attached to the Wii

 Attach the remaining end of the cable to your TV's HDMI port

Switch your TV and browse to find the correct input selection.

 Finally, choose the HDMI that you linked!
Also read: 10 Best Tablet With HDMI Input | 2023
Wii and Surround Sound
Let's sidetrack a little from how to connect Wii to projector. Even though the Nintendo Wii lacks digital audio, you can get excellent sound quality. Here's a little hack on how to get good sound quality.
There are two options: stereo, mono, and surround—more precisely, Dolby Pro Logic II. The latter offers a mimicked surround sound that is best for home theatres with a surround sound configuration.
To alternate between these choices:
Launch Settings

 Locate System Settings > Sound and choose your preferred setting.

 Once you're done, confirm your selection!
Frequently Asked Questions
What is the Nintendo Wii?
Nintendo Wii is a gaming console. It makes playing with a few folks at home more enjoyable. However, unlike others, the Nintendo Wii comes with a sensor device.
Can you connect a Wii with a projector?
Yes, you can use the Wii to link your projector. You'll need a Wii to HDMI converter, Hyperkin HD cable, or an AV to HDMI adapter. When your projector includes an HDMI port, you can consider using all three of the items mentioned above if your projector has a VGA port. Fear not; a connection option is also available with an RCA to VGA converter. You will see more about this in detail below.
Conclusion
Howdy! That was everything on how to connect Wii to projector. Each of your old games will be playable even though 480p is the highest quality resolution your TV can be capable of via Wii on projector! Regardless of where you want to enjoy a game. In your house or during a school break. You can connect your Nintendo to your projector via various methods. So, have fun with your Nintendo games! See you later, alligator! 
See also: 6 Safest Websites To Download Wii Roms In 2023
Olivia is TechiePlus's Audio & Music Editor, covering everything from headphones to music streaming services. Based in TechiePlus's London offices, she's a popular music graduate who worked in the music industry before finding her calling in journalism. In her spare time Olivia likes gardening, painting, and hanging with her cat Ethel and golden retriever Dora.