You need to reset your Vizio TV, but because you lost the remote, you need help to accomplish it. This post will explain how to hard reset Vizio tv without remote.
You can do a Vizio tv reset without remote using one of three methods. First, use the volume down and input buttons to Vizio tv hard reset. The Vizio TV may be soft reset (power cycled) by disconnecting it and pushing the power button. The third option is to explore the TV's settings using the SmartCast app to do a hard or soft reset.
Without a control, resetting your Vizio Smart TV is simple and can solve several problems. Resetting your Vizio TV can assist in resolving several issues, including freezing, crashing, or connectivity difficulties. Additionally, it can help your TV run better and return to its factory default settings. See how to hard reset Vizio tv without remote.
When Should My Vizio TV Be Hard Or Soft Reset?
The seriousness of the issue you are having with your Vizio TV will determine whether you should do a hard reset or a soft reset. While a soft reset may fix minor issues, more significant problems frequently require a hard reset.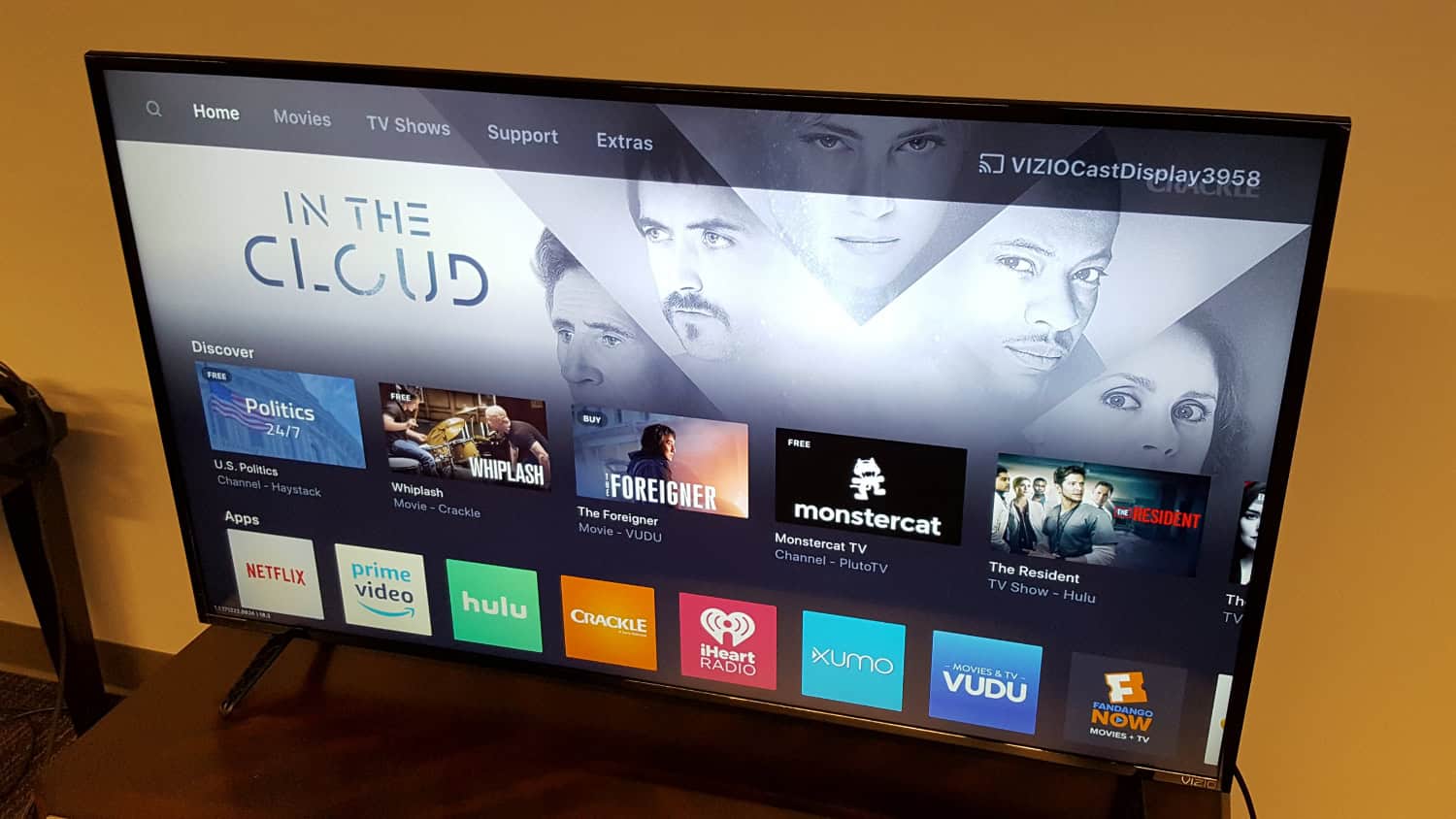 In either scenario, many people advise doing a soft reset first, as there is nothing to lose. Since settings and preferences will be lost and require time to input again, a hard reset is frequently the last option. Also, If you want to know how to watch free channels On Smart TV, then click here.
To determine whether to perform a hard or soft reset, consult the list below.
For the following reasons, soft reset your Vizio TV:
The TV lags, stutters, or freezes while in use.
Different screens don't display or change colors correctly.
The remote control's power button cannot turn the TV on or off.
When the Vizio TV Menu is selected, nothing happens.
When first launched, SmartCast apps (such as Hulu and Netflix) sometimes crashed or failed to load.
When you open certain apps, the screen appears blank or black..
The TV cannot access a wireless network.
If you wish to wipe personal data before selling your Vizio TV, you can hard reset Vizio tv without remote for the following reasons:
You wish to delete another user's private data.
There is a problem with the audio or video playback.
Your password has been lost.
The home screen is no longer accessible.
See Also: How To Connect DVD Player To Vizio Smart TV? Quick Setup 
How to Factory Reset Vizio TV without Remote
Observe these procedures to hard reset Vizio tv without remote.
Start the TV.
The TV will restart and reset itself.
"Memory is being cleared" should appear as a notice on the screen. Soon the display will reset.
Enter your selections using the TV setup wizard. So this is how to Vizio tv hard reset without remote.
By erasing all of your settings and resetting everything to factory defaults, you may quickly and easily resolve your problem.
You may utilize the navigation buttons on your Vizio TV to finish the configuration if it has any. If not, you'll have to use a USB keyboard connected to the TV's USB connection to explore the menus without a remote. You can do so using a wired or wireless USB keyboard.
You can set up SmartCast as a remote and enter your settings if you have the SmartCast software downloaded to a smartphone.
Not all Vizio TV models are compatible with the SmartCast app; thus, before depending on this approach to enter your settings after a reset, be sure yours is.
Vizio TV soft reset instructions
Power cycling is another name for a soft reset. The primary benefit of a soft reset is that it preserves settings and preferences; however, forcing a reboot or restart of the TV can sometimes resolve faults and make remotes or TVs less responsive.
Follow these procedures to soft reset or power cycle a Vizio TV:
Disconnect the TV's power cord from the wall outlet or the device's rear.
Reconnect the power cord to the TV and the outlet.
Switch on the TV.
The soft reset vizio tv without remote ought to be finished.
Volume and input buttons might not be present on your Vizio TV model. If such is the case, the hard reset procedure described above won't work to restart your TV.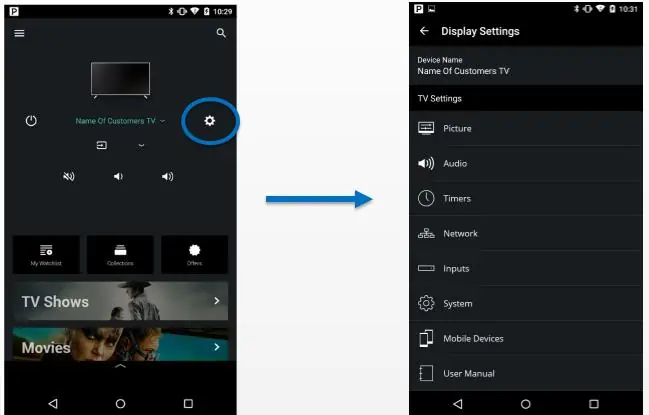 You should still attempt a soft reset or power cycle to see if this resolves your issue, as all Vizio TVs at least include a power button. If not, try downloading the SmartCast app and restarting your TV.
See Also: How To Add Disney Plus To Vizio Smart TV? [Easy Guide]
FAQs
VIZIO TV Can Be Reset Without Remote?
You can reset your VIZIO TV without a remote, yes. We've provided a thorough, step-by-step tutorial up top that you can use to hard reset your VIZIO TV without needing a remote.
Does a hard reset without deleting any data work?
Yes, a hard reset of your TV erases all its data, including your preferred input method, saved images, settings, and other information.
Does a VIZIO TV's soft reset delete any data?
The VIZIO TV does not erase any data during a soft reset. Performing a hard reset on your TV will result in the erasure of data.
Can one use Vizio TV without a remote control?
You may operate your TV with a mobile device by using the VIZIO Mobile App. The VIZIO Mobile app also lets you simultaneously explore and discover content from various applications, including movies, TV episodes, music, live streaming, and more!
Where is the reboot located on Vizio TV?
Select System > Reset & Admin > Soft Power Cycle from the menu on your TV remote to accomplish this. Your device will shut off and resume once you've selected the gentle power cycle.
What's the VIZIO cast reset procedure?
Press the Menu button on your VIZIO TV remote to factory reset your TV. Reset to Factory Settings is on highlight and selected. Choose the Reset option by highlighting it.
Why does my VIZIO keep updating?
A firmware upgrade is done on your TV during the initial setup. By doing so, you may use any newly made accessible features or performance upgrades. Your TV might need to perform a series of pending upgrades for them all to take effect.
Why isn't the sound on my Vizio TV louder?
Check the internal audio settings on your cable or satellite box to boost the level. Try disabling the SRS TruSurround and SRS TruVolume options in the Audio options if this doesn't fix the problem or if you don't have a cable or satellite box.
What is Vizio's environmental mode?
Most TVs have an eco mode feature intended to reduce power usage. While it occasionally refers to a specific picture mode, it more frequently refers to a stand-alone setting that modifies the picture mode and other settings. Usually, this setting turns on by default as soon as the device is on install.
Conclusion
One can reset a Vizio TV for a variety of causes. Fixing bugs is necessary in some cases. In other cases, you need to do a factory reset to restore a Vizio TV to its original settings without a remote. However, what if your remote control breaks or is missing altogether? You can use the SmartCast app, or the TV's buttons may be in one of three ways to soft or hard reset the TV.
To enjoy the finest Vizio TV experience, all three methods should restore your TV to excellent working condition. If your Vizio TV doesn't turn on without a remote, one of these quick repairs will work for you. We hope you know now how to hard reset Vizio tv without remote.
Visit: Buy a Vizio TV
Sourabh Kulesh, Chief Sub Editor at Gadgets 360. and TechiePlus, writes technology news online with expertise on cybersecurity and consumer technology.