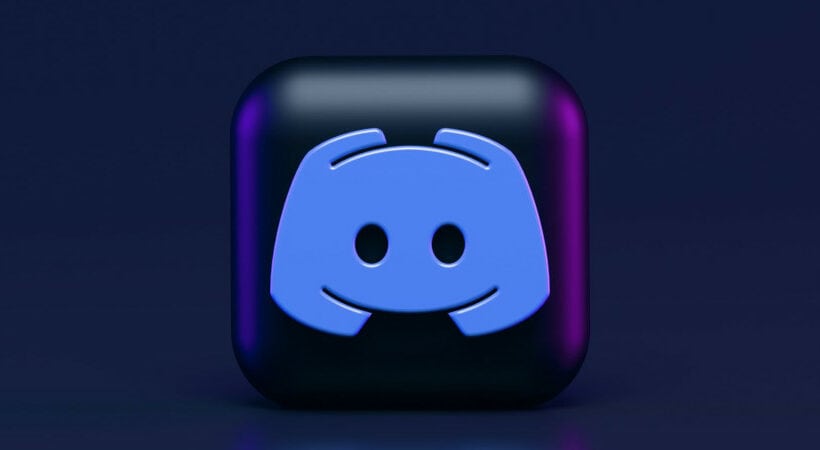 Many of you may have heard about Guilded, a new platform similar to Discord, and seen people talking about it. Some of you tried it quickly and discovered that it was similar to Discord but also different. So you will see Guilded vs Discord in this article.
To know if Discord is better or Guilded is better, you must consider parameters like server, profile customization, pricing, channel types, platform availability, etc. The answer to this is that it completely depends on your needs.
You can establish chat servers for pals on Discord and Guilded. They support the growth of new online communities. It's critical to understand what you're getting into. What are the similarities and contrasts between Discord and Guilded? Which is the topic of this article? Read in detail to know the best option for you. 
Guilded Vs Discord
While they may share some characteristics, some significant distinctions may influence your decision regarding whatever platform you use as the base for your community.
Server Personalization
The brains of both platforms are servers. Here are the fundamental customization choices to distinguish your server as Guilded vs Discord and, by extension, your community.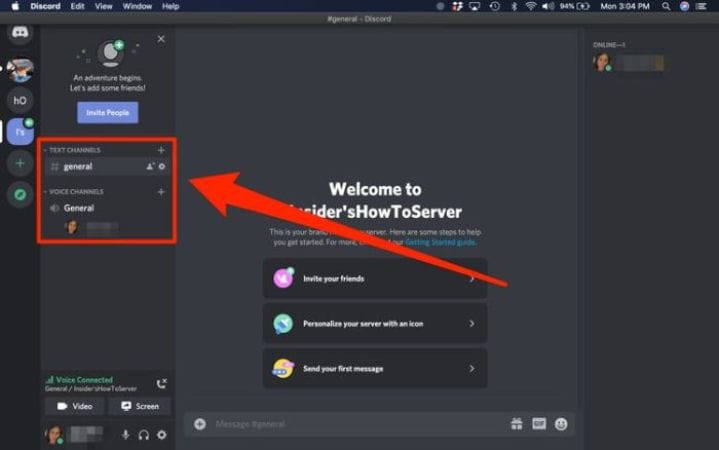 If you're curious, you can upload unique emojis and stickers that aren't seen on any other server using these slots for emojis and stickers, making your server unique to you.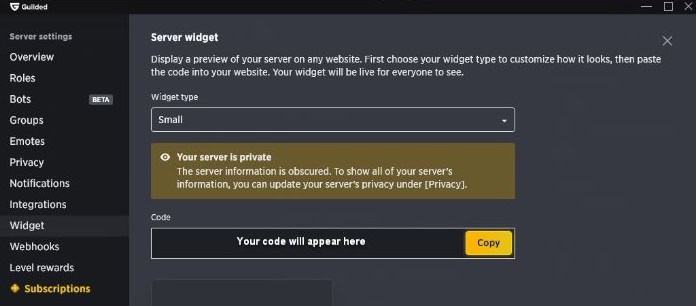 Ultimately If you compare the free version, Guilded wins because all the features are free, along with unlimited emojis. However, upgrading the server to Clear the Discord cacheOwnership of Discord may unlock a few extra features like animated icons and personalized stickers.
Profile Personalization
With Nitro Classic, you may upgrade the features to include animated and several avatars on various servers, among other things.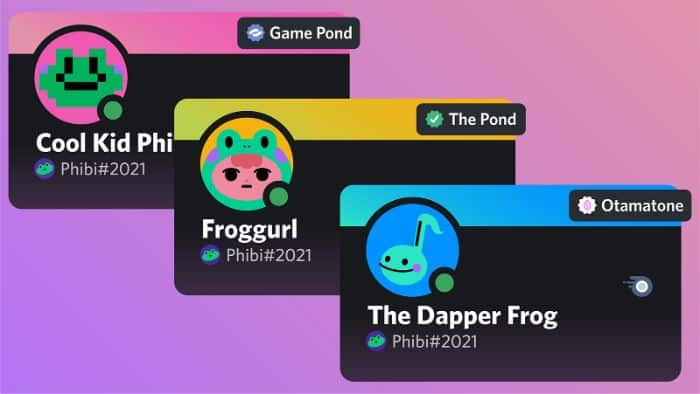 You may create an avatar and an "about me" area and connect accounts from other services like Spotify, Twitch, GitHub, Steam, Twitter, YouTube, Reddit, and more using Discord.
What is Guilded? You can also have a profile banner with regular Nitro. On Guilded, you can link your other accounts, including Twitch, Steam, and Facebook. You also have a profile photo, banner, and about me section.
Types of Channel
Servers are only complete with channels. You can use this to voice chat, place calls, and send messages. But there is another area where the two platforms diverge sharply from one another.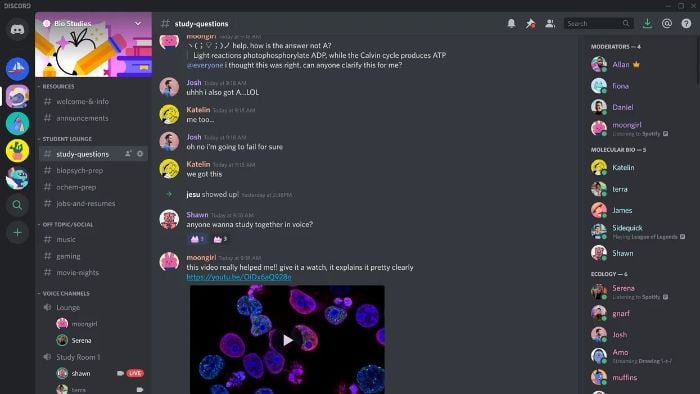 You can only have a maximum of 500 channels on your Discord server, which is a lot.
How to use a guilded bot? You can build infinite channels on Guilded, divided into ten categories.
The streaming channel is still in beta. Thus no connection options for Twitch or OBS Studio. Only those on your server can view your stream.
Calls and Messaging
Text and voice channels were already covered in the section on channel types. But the two platforms have a lot of distinctions between them. Is TeamSpeak better than Discord? The largest file on Discord is 8MB. However, you can upgrade the Nitro Classic to 50MB. You can raise that cap to 100MB for ordinary Nitro.
The maximum file size on Guilded is 25 MB for photos and 200 MB for videos. So the answer depends on your needs. Voice channels are another area where Guilded excels. Ultimately It offers the choice of sending texts straight over the voice channel. It means that you can use your existing text channel for voice. 
See Also: "Discord Mic Not Working?" Top 6 Fixes For This Error
The Built-in Streaming Choice
Streaming possibilities are one of the most crucial elements Discord needs to include. When was Discord released? Discord was officially released in May 2015. Although Guilded's streaming feature doesn't link to Twitch or OBS, you may still use it to broadcast inside your Guilded Server.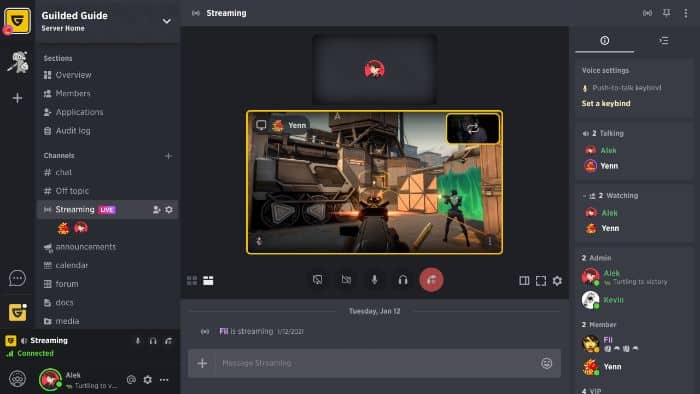 It offers all the common streaming capabilities you would expect, including chat features, various layouts, teaming up with others to stream simultaneously, screen sharing, and even specialized features like noise cancellation and keyboard shortcuts.
Server Groups
As they expand, servers become overrun with various channels. In Guilded vs Discord, both Guilded and Discord offer the opportunity to categorize the channels. However, Guilded surpasses server groups in every way.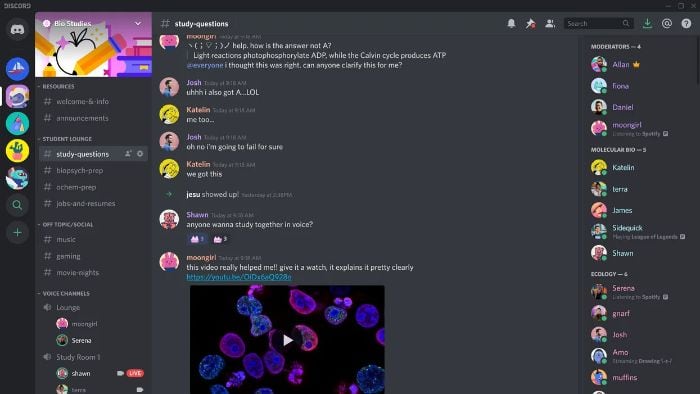 As a result, the server becomes less cluttered because it may house numerous sub-servers, and organizing is much simpler.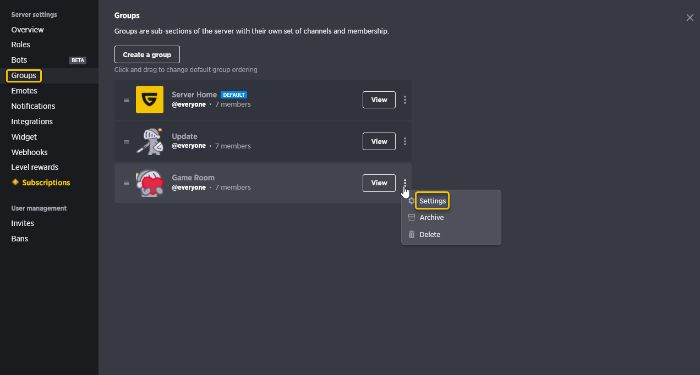 You can access server groups by selecting the Plus icon in the left sidebar.
Bots In Discord And Guilded
Discord has an advantage in this situation because it has played this game longer than Guilded. You have a huge selection of bots to pick from. Additionally, it's simple to find and add bots to your server, thanks to the availability of numerous bot marketplaces.
However, Guilded allows you to build your bot, which is ridiculously simple. You can automate line vs. Discord by establishing triggers to activate and actions to carry out. Numerous other triggers exist, such as when a new player joins the server, an event is created, a user is muted, a list is toggled, a forum is formed, an announcement is issued, a Twitch stream begins, etc.
Discoverability of Servers
Discord has more servers than Guilded because it was founded earlier. You can also utilize the Discord Explore feature to find well-liked Ownership of Discord servers. In various categories, such as Guilded chat for gaming, music, science, student hubs, etc.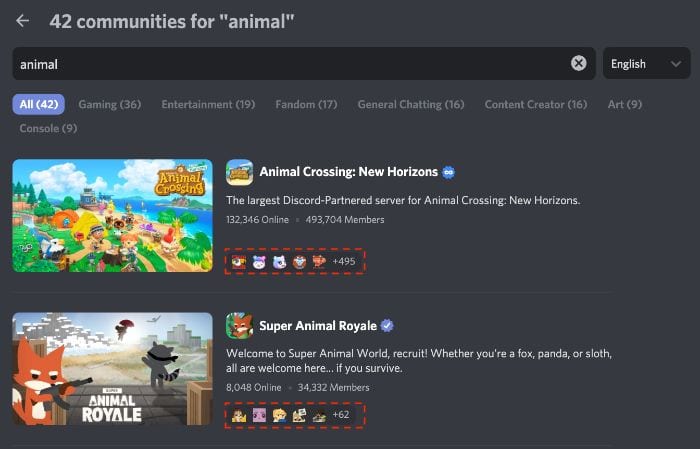 Due to Guilded's youth, no well-known third-party websites compile a list of the most well-liked Guilded servers. Additionally, other independent websites will assist you in finding the server you require.
Platform Accessibility
All operating systems, including Mac, Linux, Windows, Android, and iOS, support Guilded and Discord. However, in Guilded vs Discord, Discord has an advantage over Guilded because it also offers a web client, which is lacking.
Additionally, Discord's mobile apps are far superior to Guilded's current offerings in every manner.
Plans and Pricing
Nitro Classic and standard Nitro are the two premium plans offered by Discord. The normal Nitro costs $10 per month, whereas Nitro Classic costs $5.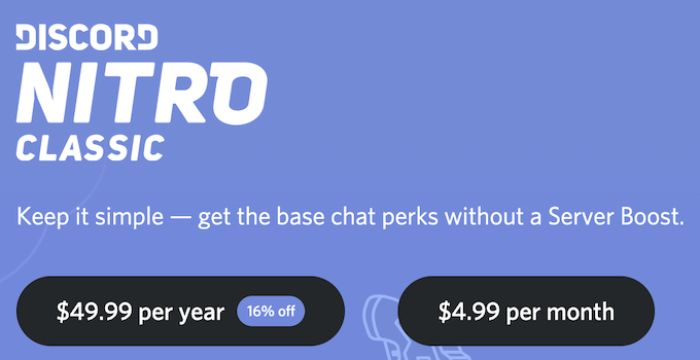 You receive all the extra advantages covered in the points mentioned above, including using custom emojis, URLs, larger files, more personalization options, etc.
Guilded offers the majority of them completely free than Discord.
However, server owners can choose to disable some functions to charge a fee to remove them—Guilded is superior to Discord since it offers those options to server owners.
See Also: Can You Get Discord On PS4? | Complete Guide
Frequently Asked Questions
How much does using Discord cost?
Users of Discord Nitro Classic can improve their profile badges, send personalized emoticons across servers, and modify their nametags for $5 per month or $50 per year. Ultimately Discord offers two paid tiers. However, both it and Guilded are free to use.
What exactly is a guilded server?
Discord is a great multi-media messaging network for gamers and non-gamers equally, whether they're planning with teammates or just catching up with pals. Guilded servers offer strong capabilities for organizing and connecting with individuals in your gaming groups especially being far less well-known than Discord.
See Also: 10 Best Soundboards For Discord
Conclusion
Finally, the answer to the query "Which one is better for you?" or Guilded vs Discord depends on personal preference. Each platform has a lot to offer. While Discord has a vast, well-established user base, Guilded offers a variety of community options. Do you need a central location where your community can share static information, plan events, and be well organized? If so, Guilded will probably satisfy your community's demands. Are you a laid-back group looking to expand and meet new people in your community? Then you require Discord's widespread use and user base.
See Also: How To Use Twitch Emotes On Discord?
Meet Nick Pino, our Senior Editor of Home Entertainment at TechiePlus, covering TVs, headphones, speakers, video games, VR, and streaming devices.