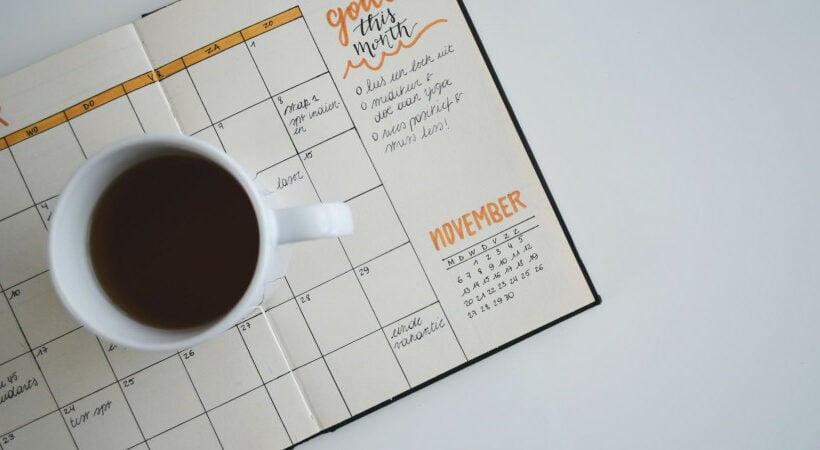 Two of the most widely used digital calendar programs accessible today are Google Calendar and Apple Calendar. Both calendar apps include a wealth of options to aid users in keeping track of their appointments, tasks, and schedules. While they have many things in common, Google Calendar vs Apple Calendar differs significantly in several important ways, which may make one app better suited to particular users.
Google created an online calendar program called Google Calendar. One may access it through a web browser, and it is accessible as a free app for iOS and Android devices. On the other hand, all Apple devices come pre-installed with the calendar application Apple Calendar. It includes a variety of functions similar to Google Calendar, including the ability to create numerous calendars, set reminders and notifications, and link with other Apple apps like Siri and iCloud.
Let us review the differences between Google Calendar and Apple Calendar and understand which best suits your needs.
Google Calendar VS Apple Calendar
Two of the most used calendar programs nowadays are Google Calendar and Apple Calendar. Both programs assist users in planning their schedules and managing their time. Despite certain similarities, they greatly differ compared to each another, rendering them suitable for different consumers.
We will contrast Google Calendar vs Apple Calendar to see which is superior. Here's a comparison of google calendar vs ical if you are interested.
User Experience
The user interfaces of Apple vs Google Calendar are dissimilar.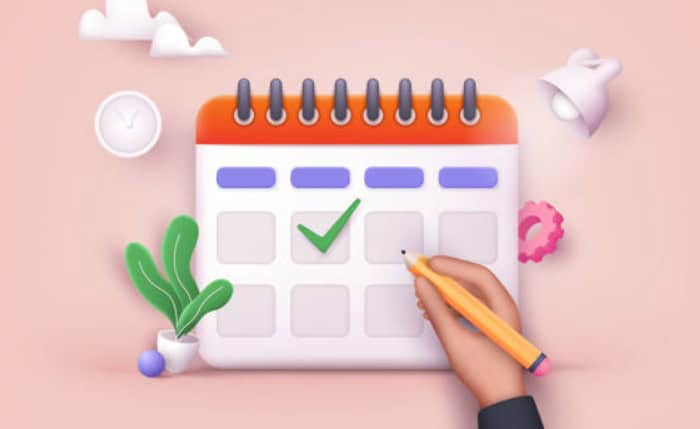 Here's why.
Google Calendar
The interface of Google Calendar is clear and simple.

The present-day is highlighted monthly on the app's home screen.

On the sidebar of the interface, users can also create new calendars, add events, and view their to-do lists.
Apple Calendar
Apple Calendar features a more comprehensive user interface. 

A three-panel structure of the software displays the month, the user's schedule, and a calendar of future activities. 

The monthly view is equivalent to Google Calendar, whereas the schedule view of the application provides more information about each event, including the date, location, and attendance.
Both programs offer user interfaces that are easy to understand and utilize. Google Calendar caters to people who prefer a simple user interface; Apple Calendar is for users who like more extensive data about their events.
Cross-Platform Integration
Cross-platform compatibility should be considered when contrasting Google Calendar vs Apple Calendar.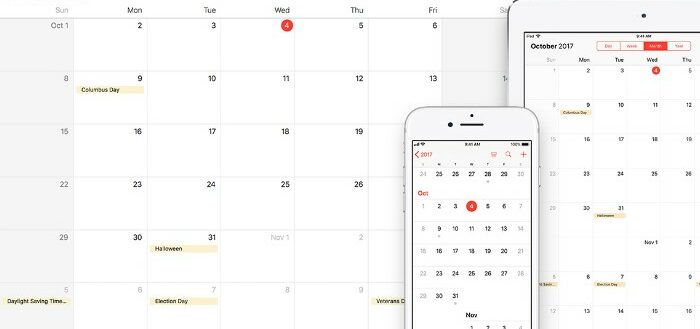 Here's why.
Google Calendar
Any gadget with a broadband connection can access the Google Calendar online application. 

The app also includes specialized iOS and Android apps that can be downloaded from the corresponding app stores.
Apple Calendar
Apple Calendar is exclusively accessible on Apple hardware. All Apple devices, including iPhones, iPads, and Macs, have the software pre-installed.

The program can sync with other calendar programs, but non-Apple devices cannot use it.
Google Calendar is often a superior choice for people who prefer a calendar application that can be used on any device. Apple Calendar is a solid option if you only use Apple products and want a calendar program closely connected to the operating system.
See Also: Vizio Vs Philips TV: Detailed Comparison
Google Calendar vs Apple Calendar Features
Both Apple Calendar and Google Calendar contain various options designed to make scheduling easier for users.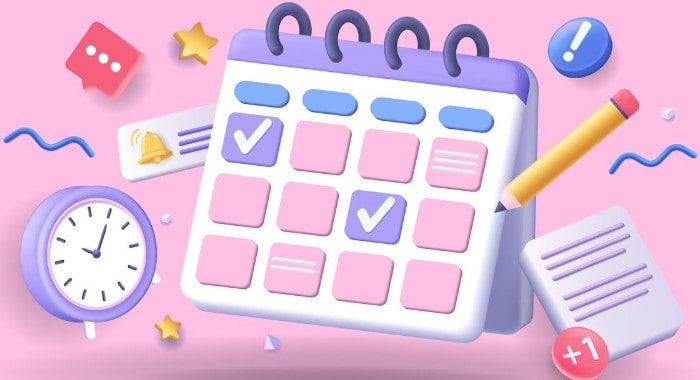 The following are key aspects of each application:
Google Calendar Features
Multiple calendars:

 Users may create many calendars and color-code them to make them simpler to distinguish.

Multiple calendars:

 Users can create and color-code many calendars to make it easier to tell them apart.

Reminders:

 Users may set up forthcoming event reminders, which can be given through SMS, email, or pop-up windows.

Inclusion: 

Several programs that work with Google Tasks, Google Meet, Google Assistant and Gmail are included.

Time Zones:

 Because Google Calendar can automatically adjust for time zones, users can better plan their calendars when traveling.
Apple Calendar Advantages
Siri's Integration: 

Since Siri and Apple Calendar communicate closely, customers can use voice input to book events, set reminders, and browse their schedules.

Notifications based on location: 

When users arrive at a certain area, the location-based notifications they have configured will notify them.

Family collaboration: 

It is simple to organize schedules and activities using Apple Calendar, which can be shared with other family members.

Alerts:

 Apple Calendar may notify users when it's time to leave for an event based on their location and travel time.
These programs include a variety of features. While Google Calendar is a superior option for customers who desire a variety of integration choices, Apple Calendar is an excellent alternative for those who seek tight connections.
See Also: Bixby Vs Google Assistant | Compared And Reviewed
Effortless Use
Both Apple Calendar and Google Calendar offer easy-to-use interfaces. The programs' user interfaces are simple, and their basic functions, such as setting reminders and organizing events, are straightforward.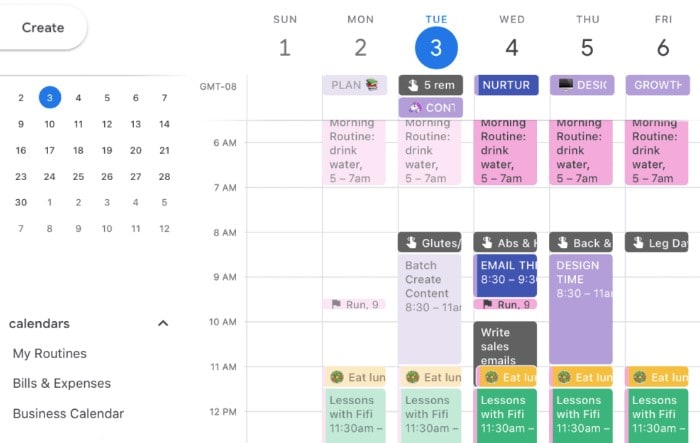 It is vital to notice that usability varies.
Google Calendar
Google Calendar is an application that is becoming easier to use.

The program has a simple, easy-to-understand design, and the basic functionalities are easily accessible.

Some users, however, may find that the application lacks some of Apple Calendar's more advanced features, such as location-based notifications and family sharing.
Calendar By Apple
Because Apple Calendar is a more sophisticated tool, it may be more challenging for inexperienced people with the Apple environment.

Yet, the program is straightforward to use and intuitive for clients who are already familiar with Apple goods. Setting events and reminders using voice commands is straightforward because of the app's close interaction with Siri.
Both applications are simple to use in general. Consumers who want a simple program should choose Google Calendar, while those already accustomed to the Apple environment should choose Apple Calendar.
Price
The majority of smartphones already come with Google Calendar and Apple Calendar pre-installed.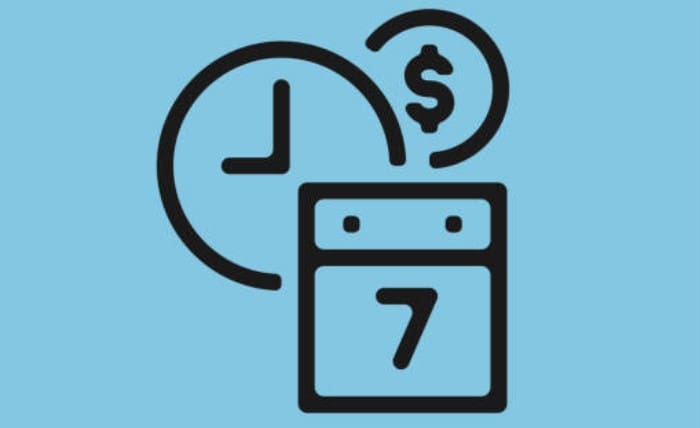 But there are a few other costs to consider.
Google Calendar
There are no additional expenses for using Google Calendar.

Individuals must join up for a Google Workspace account, which costs $6 per person per month, to access some of the more advanced services, such as meeting scheduling and video conferencing.
Apple Calendar
Apple Calendar, while free, needs the usage of an Apple device.

Although the software is free, users must first join an iCloud account, which starts at $0.99 per month, to use some of the more advanced features, such as family sharing.
Both packages are decently priced in general. Customers wishing to access more advanced features should use Google Calendar, while Apple Calendar is a suitable option for those currently using it.
Apple Tv Vs Chromecast With Google Tv | Which Is Better? , read to find out.
FAQs
Can you sync both Apple and Google Calendars with a single device?
Yes, Google and Apple Calendar may be used on the same smartphone. Apple Calendar is pre-installed on Apple devices, but Google Calendar is a mobile app for iOS and Android smartphones.
How can I connect my Apple Calendar with Google Calendar?
You may sync Google Calendar with it using Apple Calendar's built-in CalDAV protocol. The Google support page provides full instructions on how to accomplish this.
You can share your Google Calendar calendar with others by selecting 'Share with particular people' from the drop-down menu next to your calendar's 'Settings' button and entering the recipient's email addresses. By selecting the calendar you wish to share, clicking the 'Information' icon, and choosing 'Share with particular people,' you can share your calendar with other users of Apple Calendar.
Can I plan meetings using Google Calendar or Apple Calendar?
Yes, you can plan meetings using both Google Calendar and Apple Calendar. You can invite others to meetings using a built-in feature in Google Calendar, while Apple Calendar includes integrations with Doodle and Calendly, two popular meeting scheduling tools.
Conclusion
Google Calendar and Apple Calendar provide robust and easy-to-use calendar management solutions that support users in maintaining their schedules and organization. Apple Calendar has a slick and user-friendly interface that connects with other Apple products effortlessly. At the same time, Google Calendar excels in its collaborative capabilities, intelligent scheduling, and third-party integrations. Which calendar app is superior will ultimately rely on the requirements and tastes of the particular user.
Meet Nick Pino, our Senior Editor of Home Entertainment at TechiePlus, covering TVs, headphones, speakers, video games, VR, and streaming devices.