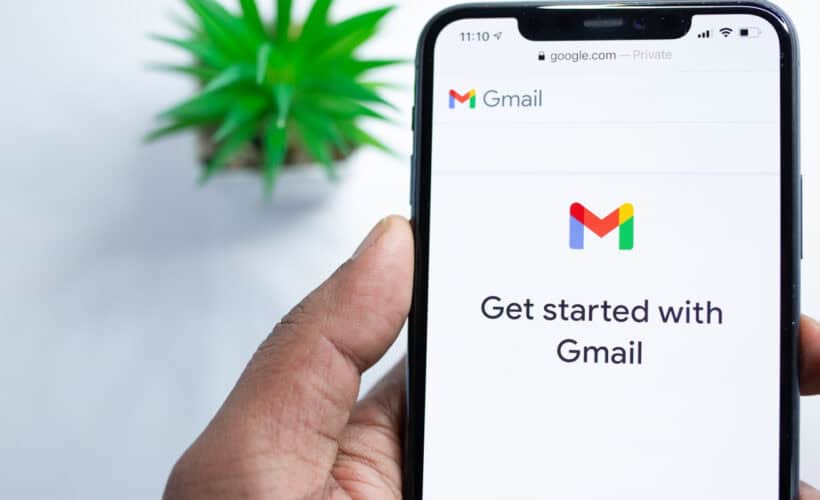 Gmail is a widely used email service provider which provides us with 15 GB of storage space for our messages. It is also one of those services we use daily, and we usually think about it when it stops working. Gmail is not working on Android devices. Are you facing the same issue?
To fix any issues with your phone, try restarting it. This will close all background processes and other potential causes of the problem. Make sure that your Gmail account is set up to sync your mail. If it isn't, it may still be functioning properly, but not in the way you intended.
Let's look at these few simple steps that cover all the issues that might be why you can't open Gmail on an Android device.
Check why Gmail is not working on Android
There are various reasons Gmail is not working on Android. They can be:
Stable Internet Connection
Before you try any other step, ensure that your Android device has an internet connection and is not in airplane mode.
To check if your Android device has an active internet connection, try opening a web browser and searching for something. If it loads quickly, that means you have an active internet connection, but if it takes time, then that is why Gmail won't open on your Android device.
Also, please ensure that the airplane mode on your Android device is turned off. To ensure open settings, Select "Network & Internet." In there, make sure that airplane mode is off.
Reopening the Gmail App
Gmail Account won't open on Android. Simple actions make a significant difference.

Try closing your Gmail app and reopening it. It is one of the most accessible yet most helpful troubleshooting tips.
Check if the Gmail server is down
Due to large traffic or maintenance, the Gmail servers are down in various instances. It may be why you need help opening Gmail on Android. The problem might be in something other than your Android device but Gmail.
To check if the Gmail server is down, you can look at Gmail's social media accounts for any news about servers being down. You can also check on the Downdetector if the Gmail server needs to be fixed.
Update the Gmail App
Gmail is Android's primary email service provider; minor changes might require the best updater. See if the Gmail app needs any upgrades.
Steps
If you see an "Update" option, select it and wait while the app is updated.
Closing all the tabs
It is a very commonly occurring issue on Android devices. When we open the app, there might be a black screen on Android.
To fix that, you must close all the recent tabs on your phone, including the Gmail app. Then try reopening the Gmail app.
See Also: How to clear Clipboard on Android.
Restart the Android Device if Gmail is not working
When Gmail is not working on Android, restarting the device might help.
Just press down on the power button of your Android device and click on the "restart" button. It helps clear out all the caches and for the device to restart.
Check Storage space
Is Gmail not opening on Android? Your Android device's storage is the primary concern. Low storage will cause an issue with syncing. Check your device storage.
Steps
The system provides an option of an automatic free-up space which will guide you through clearing out your storage.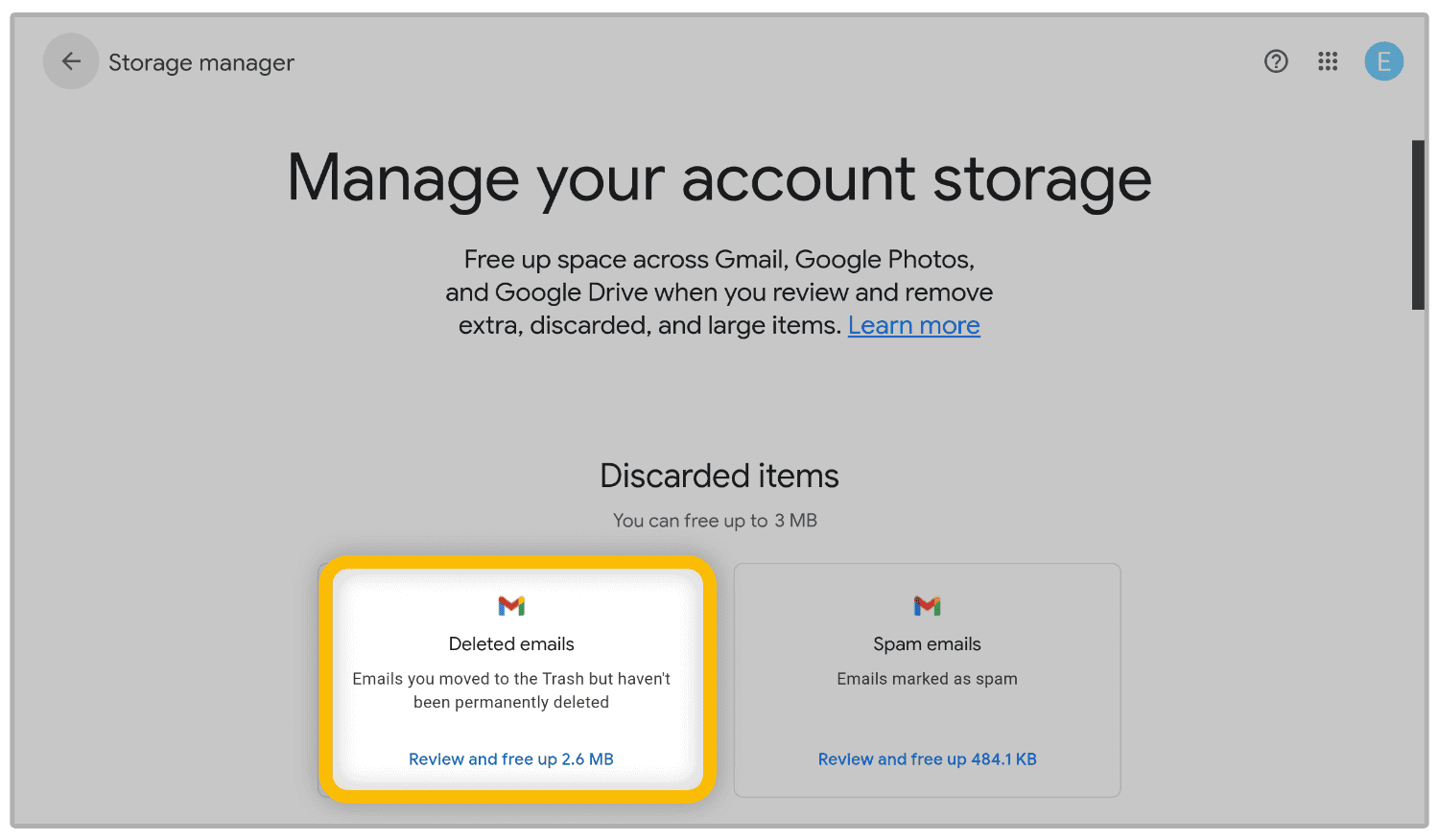 See Also: Android lock screen customization
Gmail Sync
On occasion, the Gmail sync might get turned off by mistake. It will cause issues in running the Gmail app. Follow these steps to ensure that the Gmail syncing is on for syncing emails along with Gmail attachments.
Steps
Launch the Gmail app. The menu should be accessible by clicking the top left corner. Scroll downwards and choose Settings. Then select your email account.
Scroll down. The "Sync Gmail "option is under the data usage category. Make sure that it is turned on.
Android Syncing
A syncing option is also available on a system level for messages by Android. It can be turned off by accident on occasion. To ensure it is turned on, take the following actions:
Steps
After tapping it, ensure the "Automatically sync Data" is enabled.
Gmail Password
The server of the email provider usually saves the login credentials. But sometimes, there might be an issue, and you might keep logging in.
If that happens, make sure that you are putting in your credentials carefully and that they are correct. If you still need help logging in, you enter the wrong id and password. In this case, you can also change or recover your account passwords.
Resetting Gmail
Resetting Gmail is one of the last options that you can try. This process will erase all the mail settings and will reset everything. Only use this option when all the above steps need to be fixed. While executing this, you can lose your emails. Follow the steps to reset your Gmail.
Steps
Select the "clear cache" option. It will ask if you are sure and warn you that the app data will delete permanently. Click on "OK"
These were all the issues and their solutions that might be why Gmail is not working on Android.
FAQs
How can I restore my Gmail to its initial state?
It is quite simple to go back to your normal Gmail again. You must click on settings and choose 'go back to the original view.'
Why am I not getting my Gmail on my Android phone?
To check why you haven't been receiving your emails, ensure that the email you are looking for did not go to any other folder like the 'spam' folder. Other than that, make sure that the storage is not full. It could be one of the reasons why you are not getting the emails.
How do I refresh Gmail on my phone?
Open the Gmail app and drag the inbox until you see a refresh option. Once you release your finger, it will refresh Gmail.
How do I clear my Gmail cache?
First, go to settings> Apps and notifications. There, search for the Gmail app. Click on storage usage. The 'Clear the cache' option is available. Choose that. Your cache will automatically be empty.
Conclusion
Is Gmail not working on Android? Why has my Gmail stopped working on my phone? Solutions have been provided for all your queries. We have also taken up various other commonly asked questions about Gmail and have responded to those as well.
See Also: email client for Chromebook
Meet Nick Pino, our Senior Editor of Home Entertainment at TechiePlus, covering TVs, headphones, speakers, video games, VR, and streaming devices.