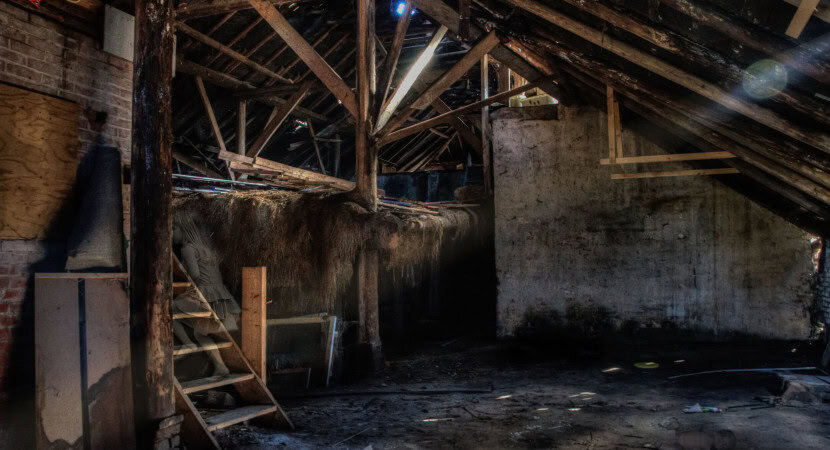 In this world of information, each and everyone is curious about everything around us. We want to know what the world is about, how things exist, and why things happen. One of the most curious topic is ghost. Thanks to technology as in 2023, it is now possible to hunt ghosts through your phones using ghost hunting apps. If you love mysteries, you may want to check out these detective apps.
About Ghost Hunting Apps
Ghost-hunting apps are phone or tablet applications that are designed to help users detect and communicate with spirits or ghosts. These apps typically include features such as EVP (electronic voice phenomenon) recording, EMF (electromagnetic field) detectors, and spirit boxes. Ghost-hunting apps are often used by people who are interested in the paranormal and want to try to communicate with ghosts or spirits.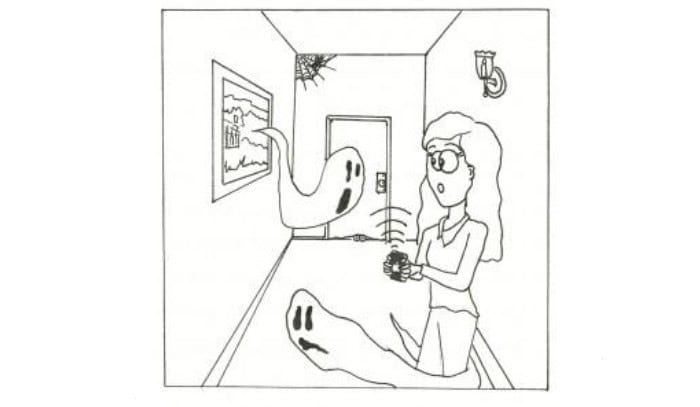 Some people think these applications can be helpful resources for paranormal research, while others think they're only for fun and don't actually have any paranormal abilities. You must remember that no scientific evidence supports the claim that ghost-hunting apps accurately detect ghosts or spirits.
The Top 5 Ghost Hunting Apps to Use in 2023
Here are the best five ghost hunting apps to improve your paranormal investigations. If you are someone who wants to play around with your friends, then these ghost hunting apps are the right choice for a ghosting motive.
Ghost Detector Radar Simulation V.2.0 
This app by First Glass Media is a radar simulation app that monitors through various sensors like EMF, EVP, and ESP. The activity radar works through the camera, and this helps detects the spirit in the surrounding.
Features
It enables the options that help to communicate with the detected spirits.
The radar helps you know how far the ghost is and where it is.
The app also has the feature to share stories and exchange your experiences with other users.
It is the only app which will detect ghost and also allows you to chat with the spirit for no cost.
The activity radar and sensors not only gives you a realistic image of the ghost but also provides with appropriate sound effects.
The stories shared are updated daily. This one of the many effective ghost hunting apps helps the paranormal investigators more cost-effectively.
Find More: 8 Best Android Apps for Pilots in 2023
Ghost EMF Detector – Paranormal Meter
EMF detector is stable, accurate, and sensitive than any of its previous versions. Ghost EMF Detector – Paranormal Meter enables us to measure the nature of the paranormal entity, it states, and impact on surroundings at a given time.
Features
It's user interface makes the app easy to use.
It uses the tremendous scientific tool for its better readings.
The EMF detector here has an additional setting for adjusting the detection radius, which varies but ranges from 100 feet to 2000 feet for the paranormal activity sensing.
The electromagnetic field and metal detector assess the environment for the paranormal activity. It is possible to find a reading without having any ghost detection in the surrounding. It may happen because of the electromagnetic field around. The meter transfers the text to a user-friendly EMFreading, helping you know your environment around.
It is not only to hunt ghosts but also detects electromagnetic fields. This is one of the best ghost hunting apps as it is available for free.
Download : Android 
See Also: The Top 6 Calming Websites For Anxiety in 2023
Ghost Observer
Ghost observer is a ghost detecting radar developed by ETCO uses sensors like μ-EMF, K2-rem, and Gauss. Depending on the intensity and sensibility of the radar detector, the app scans the surrounding for the paranormal presence and gives its location.
Features 
It is possible to capture the image of the ghost posted on the screen.
This ghost hunting app helps locate the concentration of energy using the gauss field.
The app has an additional tool called spiritism that helps communicate with the ghost.
The EVP tool helps identify the nature of the spirits detected, which makes it as one of the ideal ghost hunting apps.
The application helps to communicate with the spirit encountered. If you want to make the app more interesting, there are audio and video features that help tape the evidence of the incident. You should use the app in dark places. The sensors display the presence of the spirit by a white dot on the screen along with sound alert.
See Also: The Top 5 Best Prank Websites in 2023
GhostCom Radar
Bigboris studio gets us this fantastic Ghostcom radar app, a spirit detector. This one of the ideal ghost-hunting apps works by utilizing randomizing algorithms.
Features
The app has an algorithm that helps detect the spirit along with displaying its location and distance on the screen.
The application is enabled with audio effects to enhance the user experience.
The algorithms studies various factors of the paranormal activity such as signs, types of spirit encountered, the color of their mind along with its status. The app also displays certain words as a message from the spirit detected.
SGK2 – Ghost Hunting Kit 
This is one of the incredible ghost hunting apps has an EMF detector, streaming Spirit Box, and EVP recorder. The EMF detector uses the inbuilt Magnetometer of the device to detect the electromagnetic field.
Features
The spirit box collects online frequencies and streaming random sounds to collect the sounds that help to slice the rates into words as an answer to the question asked. This feature is one of its kind provided by the application.
The EVP recorder helps documenting the session with the spirit encountered.
It is a very convenient tool for paranormal experts while ghost hunting. Perhaps, it is one of the best ghost hunting apps to try on.
Download : Android 
Advantages of Ghost Hunting Apps
Here are some potential advantages of using ghost-hunting apps: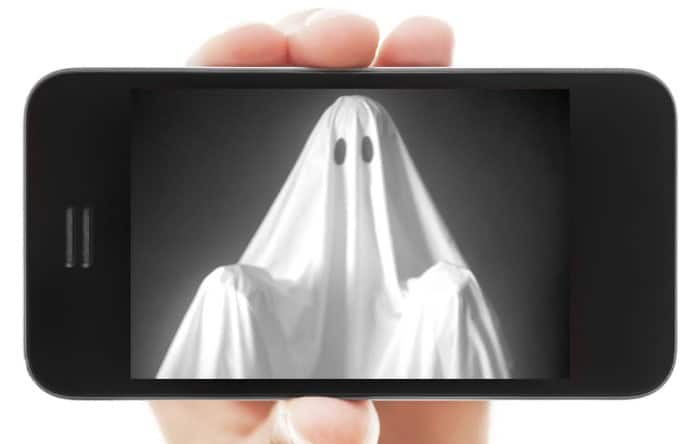 Convenience: Ghost-hunting apps can be downloaded onto a phone or tablet, allowing users to take them on paranormal investigations easily.
Cost-effectiveness: Many ghost-hunting applications are offered for free or at a low price, making them a viable option for people interested in paranormal investigation.
Easy to use:

Even for individuals who are new to paranormal investigation, ghost-hunting applications are often user-friendly and simple to use.

Variety of features: Ghost hunting apps often include a range of features such as EVP recording, EMF detectors, and spirit boxes, which can provide users with multiple tools to help them detect and communicate with ghosts or spirits.
Entertainment value: For some people, using ghost-hunting apps can be a fun and entertaining way to explore their interest in the paranormal.
Keep in mind that no scientific evidence supports the claim that ghost-hunting apps detect ghosts or spirits accurately. As a result, these apps' efficacy may differ, and it is advised to utilize them carefully.
FAQs
How do ghost-hunting apps work?
Ghost-hunting apps work by using the sensors on a user's phone or tablet to detect changes in the environment that may indicate the presence of a ghost or spirit. For example, an EVP recording feature will record audio and attempt to pick up any voices or sounds that are not audible to the human ear.
Are ghost-hunting apps accurate?
There is no scientific proof to support the claim that ghost-hunting apps are accurate in detecting the presence of ghosts or spirits. Some people believe that these apps can be useful tools for paranormal investigations. Others, however, contend that they lack any true paranormal ability and are merely a sort of entertainment
Are ghost-hunting apps safe to use?
There are no known risks associated with using ghost-hunting apps. However, it is always a good idea to use caution when using any phone or tablet application and to follow the manufacturer's instructions for safe use.
How much do ghost-hunting apps cost?
The cost of ghost-hunting apps can vary. Some apps are available for free, while others may be available for purchase for a few dollars. To make sure an app is a genuine and dependable product, it is always a good idea to thoroughly study the reviews and descriptions of the app before purchasing.
Conclusion 
These are some of the best ghost hunting apps to scare your friends at a night out or to improve your investigation skills at a haunted site. If you download any of the ghost hunting apps, we'd like to hear your experience. Stay tuned for reading more articles like this.
Meet Carrie-Ann Skinner, our Apps & Games Editor with over 2 decades of experience in online and print journalism, specializing in all things tech.