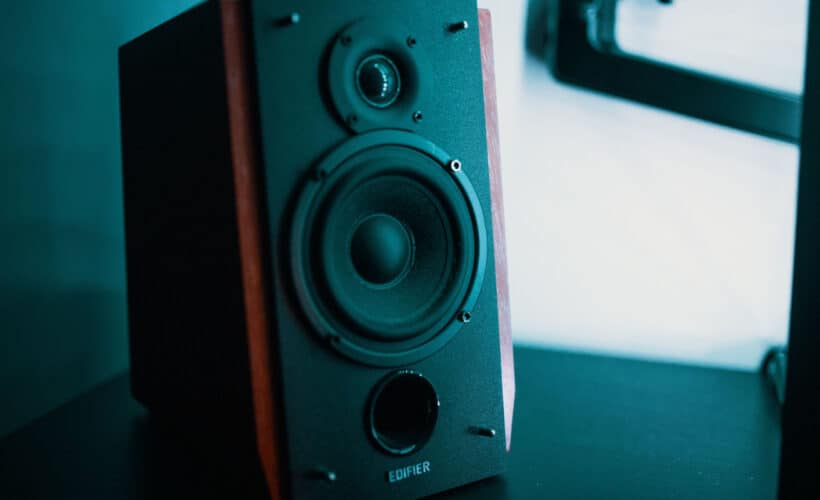 Not happy with your system's audio? And want to boost the sound quality of your system? We have brought you a list of free sound boosters for Windows 10.
The best free sound boosters for Windows 10 include Boom 3D, Equalizer APO, DFX Audio Enhancer, VLC media player, ViPER 4 Windows, Fidelizer Audio Enhancer, Precise Volume, and Breakaway Audio Enhancer.
Read this article to learn more about enhancing your system's sound quality! And if you getting the "No Audio Output Device Is Installed" Error on Windows 10, click here.
What Is A Sound Booster?
 The function of any sound booster is in the name itself: to amplify sounds. With them, you will not be confined to your system's capacity of maximum amplification. It is an absolute savior if you have to work with content recorded in low volumes, and you won't need to invest in extra hardware to do the same. A sound booster will work for any application which plays sound without the hassle of plugins or any add-ons. You can amplify sounds up to a staggering 500% through sound boosters. 
Windows 10 has robust sound capacity, and sound boosters can be used when we need sound at a certain level. Sound boosting becomes essential if you are an audiophile and crave that extra boost. This article will take you through a list of free sound boosters for Windows 10.  
See also: 6 Best .bin file Opener Software for Windows in 2023
How To Set Up Sound Boosters For Your Windows 10?
It can be done in multiple ways and involves using external devices, software, system settings, or applying an application to do the same.
Method 1: Update The Audio Drivers In The System
Audio Drivers are one thing that is constantly revised and updated to facilitate a smooth experience. Ensuring the audio drivers are updated to the latest version might fix your audio problem quickly. All you have to do is:
After finding your speaker, a right-click on the same should show you the option to

 

update the

 

driver

Select

 Update driver 

and enable automatic search to find and update to the newest version 
Method 2: Connecting An External Speaker Or Your Regular Headphones
Another simple way to boost Windows 10 is to connect a speaker or the headphones that you use and set it as the default device. 
Connect your headphones or speaker to the system

Select the 

volume icon

. A right-click on it should show you the option saying 

Sounds.

Find your speaker and set it as the

 default device

.
Method 3: Enhance The Volume From The Media Player That You Use
A media player will support any file that you want to play to play it.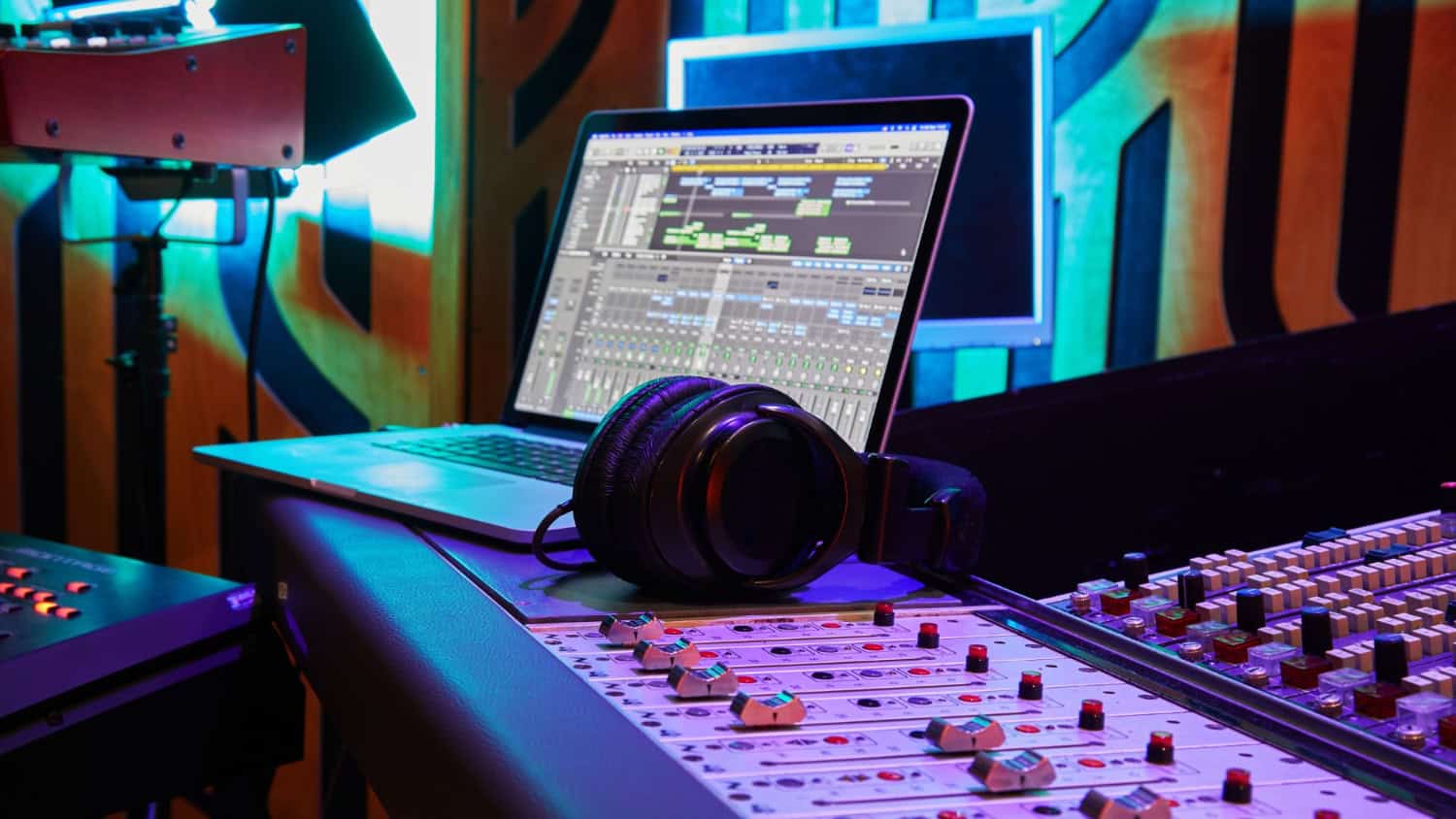 These players usually let users play at volumes beyond 100%. You have to find the sound settings in the media player and tweak them according to the boost you want in the sound.
Method 4: Enabling Audio Enhancements In Device Settings
This is one way to boost sound from the system settings. As said earlier, Windows 10 comes with excellent sound capacity. You have to check the box for Audio enhancements.  
Go to settings 
Under Select System Sound 
Now select Device properties 
Select Additional Device properties 
Check the box for enabling audio enhancements 
Method 5: Free Sound Boosters For Windows 10
Some third-party apps facilitate sound boosting, amplifying, and various functions.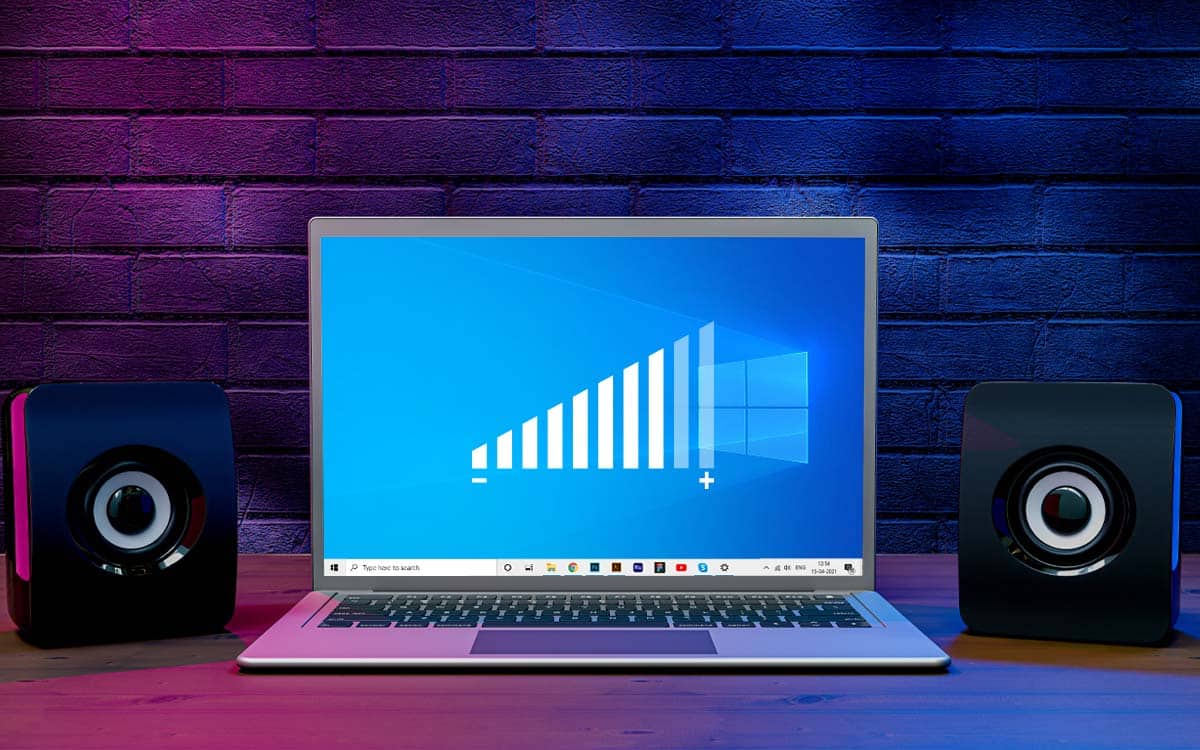 Unfortunately, not all applications are free. Some of them are entirely free, and some of them come with free trials and premium accounts. There is also a way to remove the sound from a video on iPhone.
See Also: 5 Easy Ways On How To Edit Videos On Windows 10 [Full Tutorial]
Here Are Some Free Sound Boosters For Windows 10
Let's get started:
Boom 3D
A genuinely Indian app designed to entertain the entire world! Boom is a robust Music Player with a wonderful 3D surround sound, tremendous Bass, and a sophisticated Equalizer. The other features are

Modular gap interface

Compatible with many devices 

Compatible with headphones 

Offers free trial 
Download: Boom 3D
Equalizer APO
Equalizer APO is a system-wide equalizer, a free sound booster allowing you to limitlessly modify your PC's sound output. Moreover, it is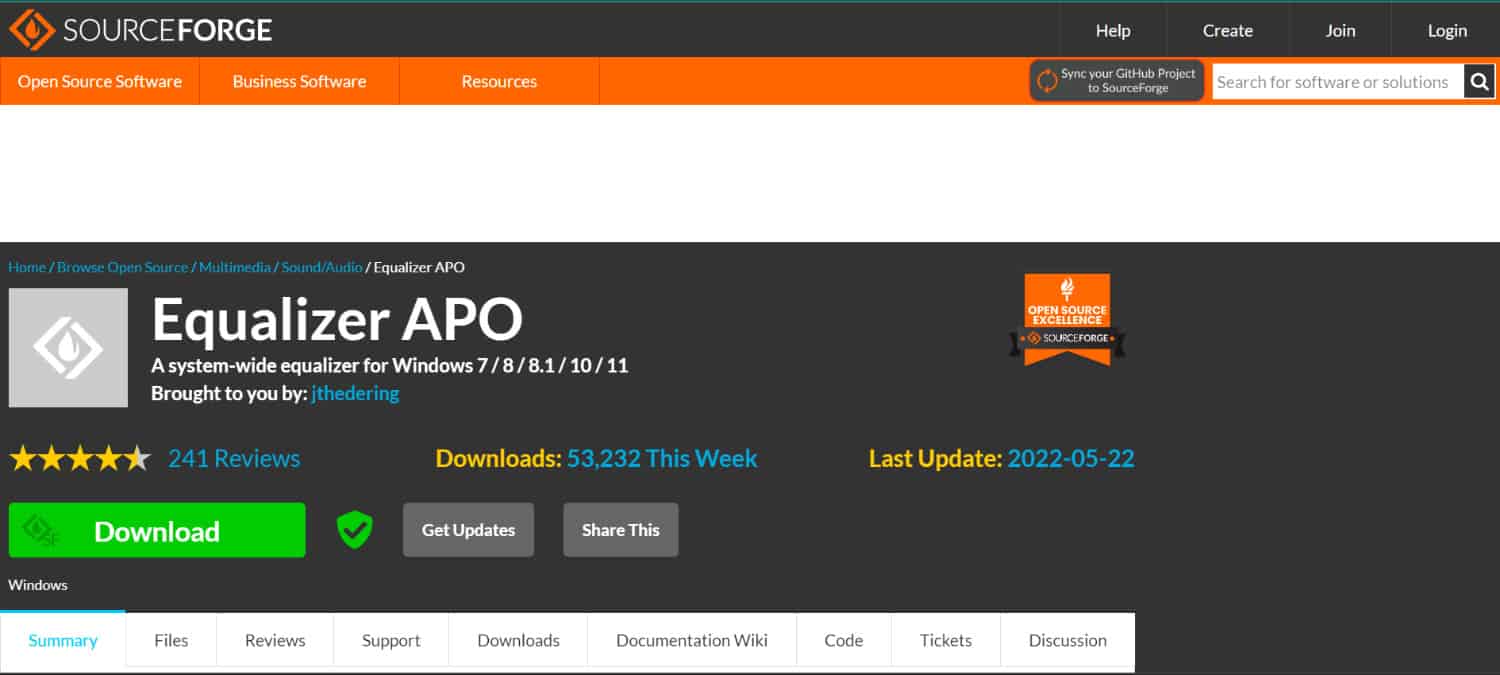 User-friendly

Low latency 

Modular graphic interface 

Open source and a multitude of functions 
Download: Equalizer APO
DFX Audio Enhancer
DFX Audio Enhancer is an excellent alternative for enhancing the audio quality of your content. If you are dissatisfied with the sound quality of your system, the application can enhance specific areas to give you more control over the quality. This free sound booster for Windows 10 has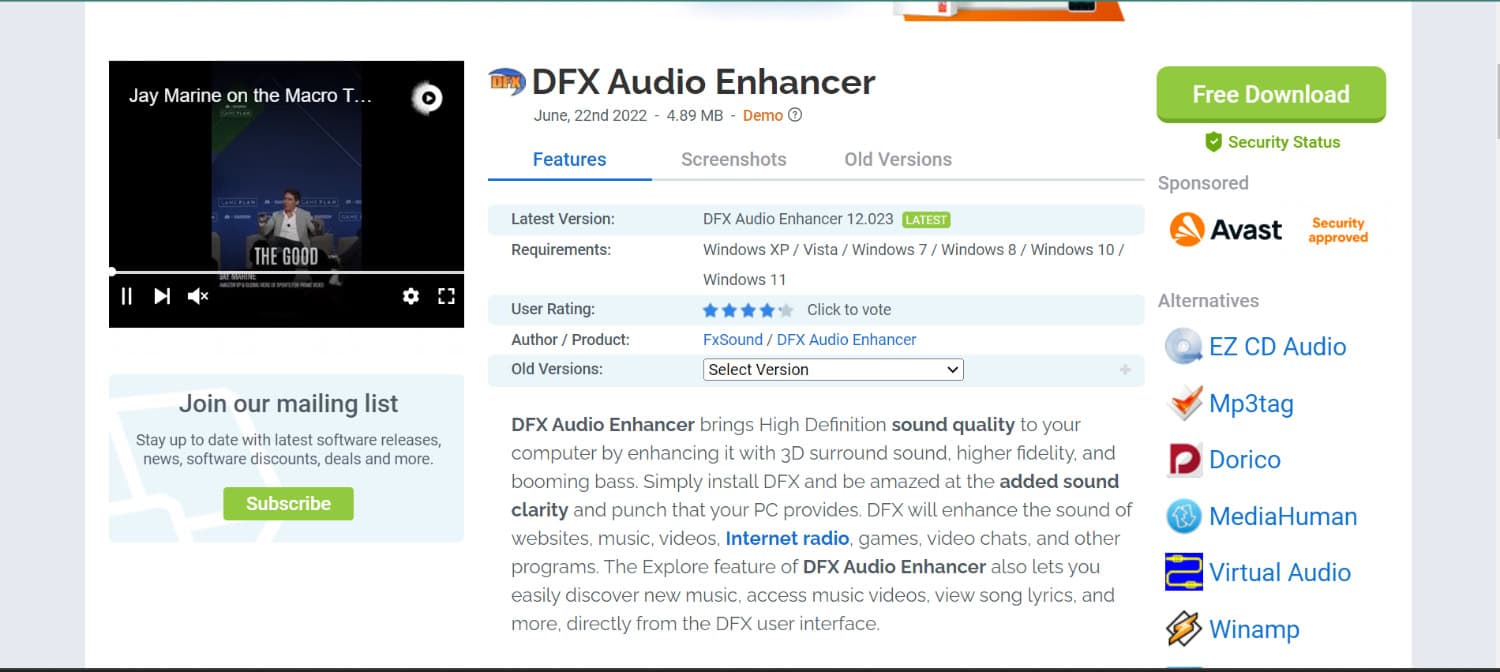 More choices 

More than 100% volume

An equalizer makes it handy to access different music file formats
Download: DFX audio enhancer
VLC media player 
The VideoLAN project created a VLC media player, a free, open-source, portable, cross-platform media player software and streaming media server. This free sound booster has
Ten band equalizer

Highly compatible with different formats 

Widely used 
Download: VLC media player
ViPER 4 Windows
The software has audio post-processing algorithms and many tools for improving all forms of audio signals.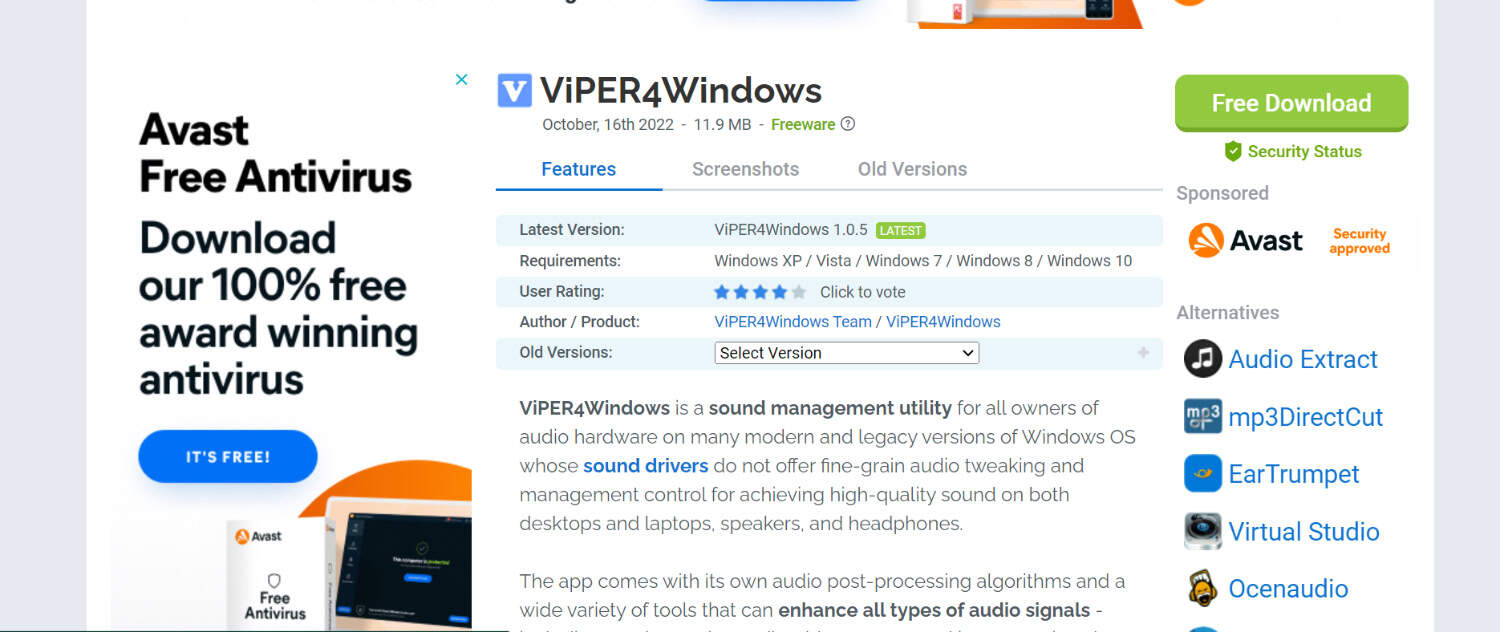 Multiple features 

The grip on audio density 

Simple interface 
Download: ViPER 4 Windows
Fidelizer Audio Enhancer 
Fidelizer audio enhancer is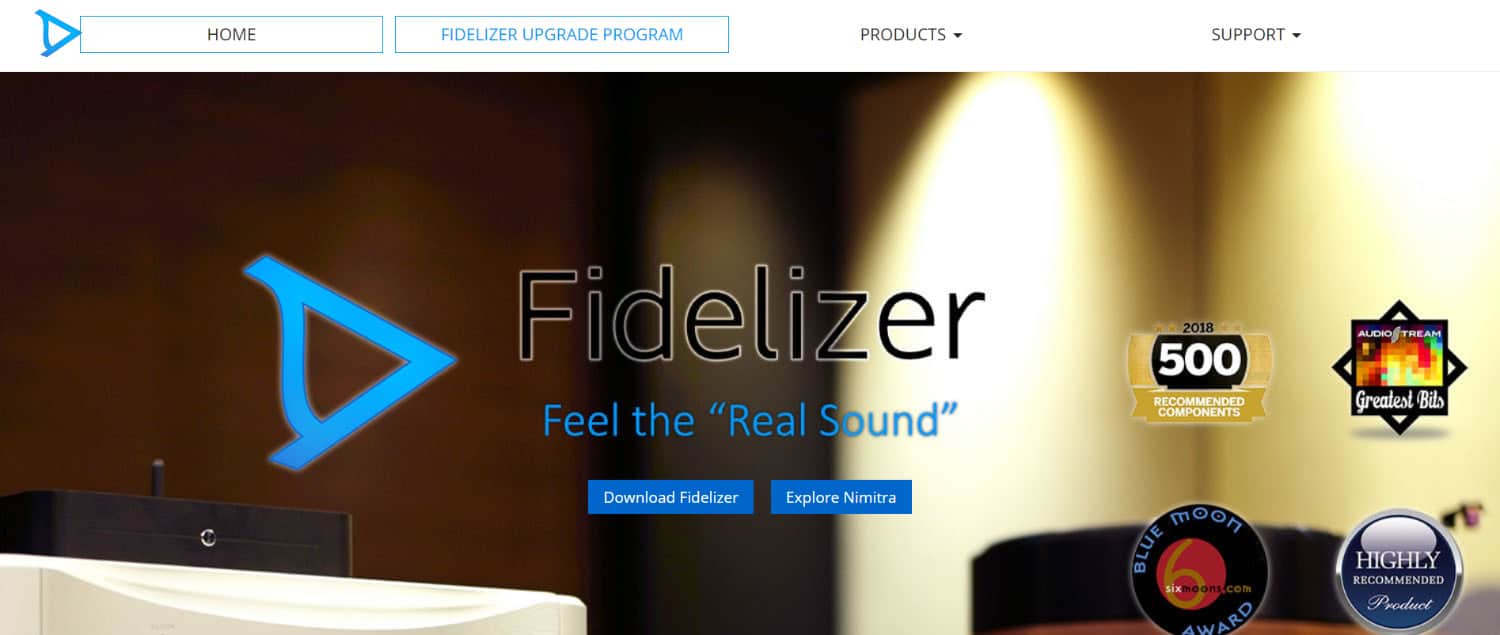 Highly compatible

It has free, premium, and pro versions 

Simple to use
Download: Fidelizer Audio Enhancer
Precise Volume 
Precise Volume is one of the best free sound boosters for Windows 10 with a lot of features, including

Exceeds standard volume steps limit

More volume options 

Works without a root
Breakaway Audio Enhancer 
It allows you to regulate and enhance your audio output by giving sound booster functionality. It provides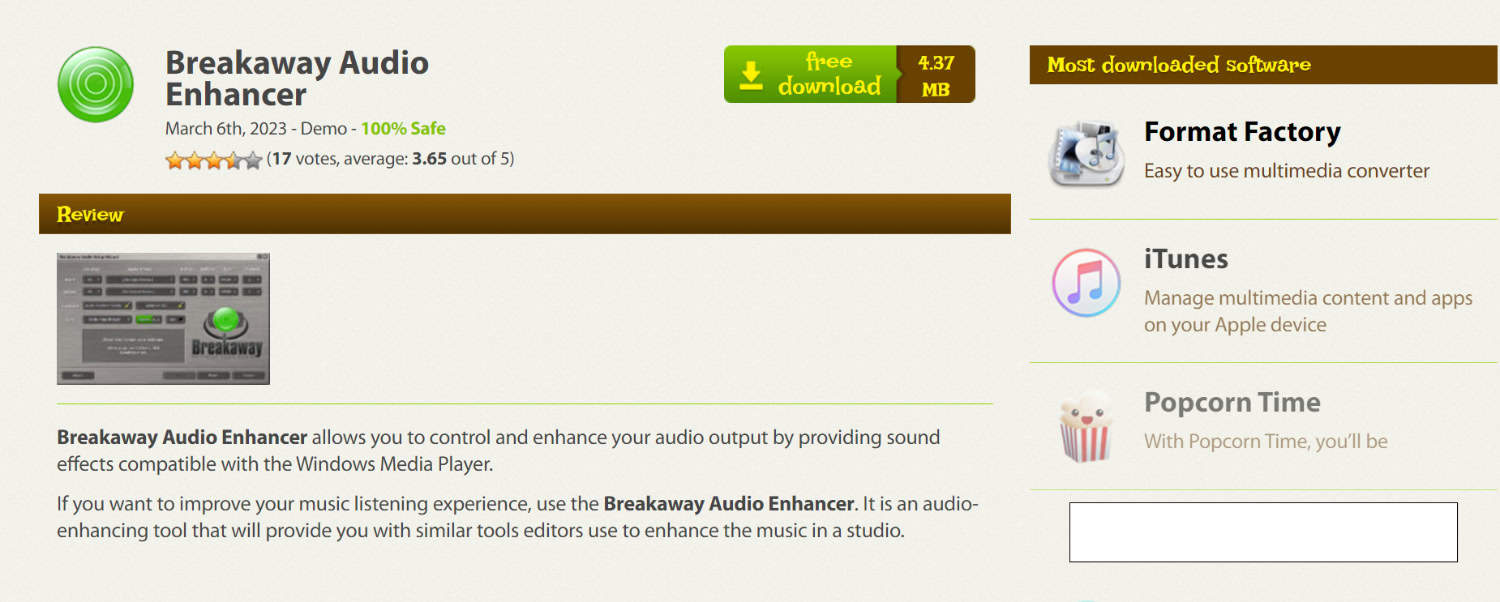 Smooth and easy interface

No sound distortion 

Controls performance 

Offers trial versions 
Download: Breakaway Audio Enhancer 
FAQs
How can I boost my sound on Windows 10 for free?
You can generally boost audio on your Windows through a downloaded Graphic Equalizer. Some volume booster options include VLC media player, Equalizer APO, Audacity, and so on. However, you need to confirm that the device you choose works within the limits of your audio driver. There are also multiple free options available that boost your audio quality and enhance experience.
How to increase computer maximum volume beyond 100% in Windows 10?
The easiest way to increase your computer audio volume and quality is by downloading a Sound Booster that works on Windows 10. You can additionally try the Loudness Equalizer present in windows. Also, try using applications like FX sound or Boom 3D. If using Chrome, you can also increase the sound on your Chrome browser to enhance audio.
Is FxSound free?
Yes, the FX sound application is completely free. FXsound is a free sound enhancer application that works on Windows 10. It is a great choice as it provides excellent audio quality for streaming movies and shows on PC as well as for gaming. When used for gaming, there is no damage to your dynamic range, even with high audio quality.
What audio quality is best?
The best audio formats for sound quality are generally uncompressed WAV, FLAC, and M4A files. These formats provide the best audio quality. This is because they retain the original sound quality. Higher formats are generally useful for mixing and mastering. However, such files are generally of large sizes. This is due to them not compromising on quality, unlike Mbps files.
Is AAC better than MP3?
Generally, AAC files do outperform MP3 files. They provide far better sound quality even when they are used at the same bit rate. This is generally due to AAC's high-rate compression algorithm. The compression algorithm of AACs is generally more efficient than MP3s and, therefore, of better quality. Additionally, AACS does not reduce audio quality to reduce file size.
Conclusion
Those were some ways to get a free sound booster for Windows 10. Of course, in a system with Windows 10, you can use many built-up options to manage volume levels. However, if they don't suffice, there are always third-party apps. These apps let you explore other sound functions and hear sounds at the highest possible level. By other functions, we mean controlling bass, ambiance, fidelity, and equalizers. Through this, we get to edit and adjust sounds in real-time, customize them as per our preferences for any media program, and relish it to the fullest!
See also: RAM Cleaner for PC to Improve System Speed
Meet Carrie-Ann Skinner, our Apps & Games Editor with over 2 decades of experience in online and print journalism, specializing in all things tech.