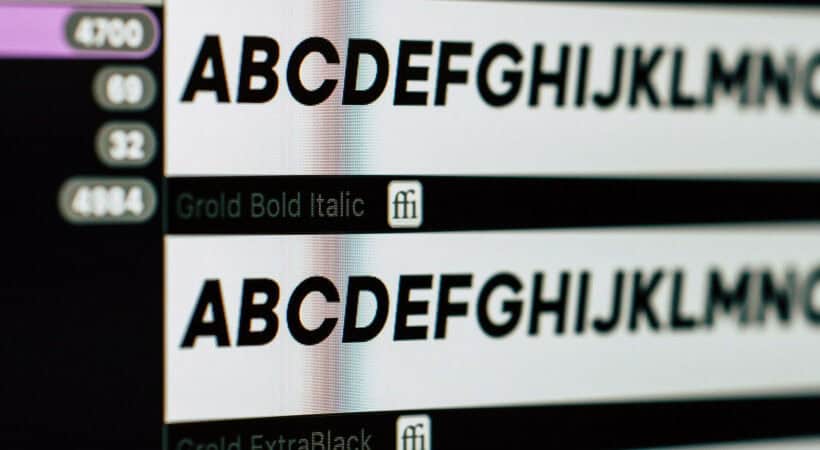 Fontonizer is a user-friendly font organizer for Windows with an explorer-like interface that lets you see the devices that contain font files, including hard drives (including network drives), CD-ROMs, optical discs, ZIP discs, Jazz discs, and other media. The article discusses downloading Fontonizer for free in seconds.
Downloading custom fonts with Fontonizer is a great method to elevate your desktop publishing because a font may transform the tone of a whole publication. You can download Fontonizer for free in seconds by sorting fonts and dragging and dropping them into organized folders. This tool will also look for fonts on your computer that might not be in the primary folder, make it simple to delete any you don't need, and fix any faulty fonts.
There are so many distinctive and intriguing possibilities available, whether you want to download fonts from CDs or find them online, that it is simple to carry away. You might have so many fonts that selecting the right one for a project becomes a labor-intensive task. Software for organizing fonts can help in this situation.
With a wide range of features, tools, and costs, Fontonizer is accessible. Read below to learn about downloading Fontonizer.
What Is Fontonizer?
With an explorer-like user interface, Fontonizer is an intuitive font organizer for Windows that lets you view devices that contain font files, including hard drives (including network drives), CD-ROMs, computer disks, ZIP discs, Jazz discs, and drives that don't contain font files.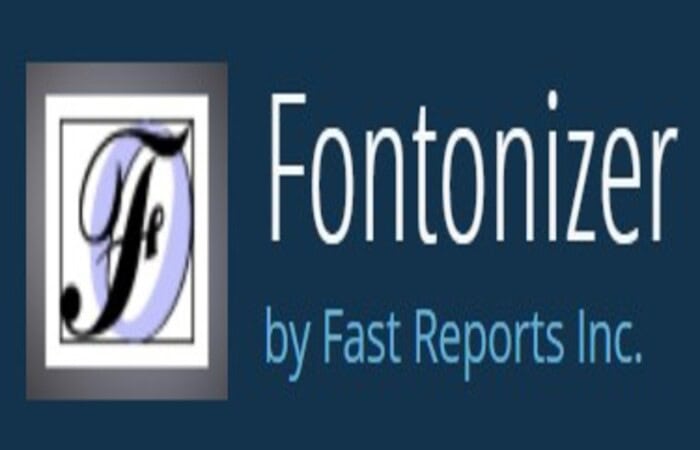 It locates and loads each installed font in the system, displaying a precise representation of each font's appearance.
The program saves a low-quality (screen) image of every font you have installed to allow you to preview your fonts even when they are not loaded.
Version 1.02 build 105 improves the font rendering engine by speeding it up, adding support for Open Type fonts, a font scanner, integrating with Windows' recycle bin (only for Windows XP), adding support for Unicode, changing the code table window to display all Unicode symbols, and fixing a few minor bugs.
See Also: 6 Best .Bin File Opener Software For Windows In 2023
Features Of Fontonizer
Here are the features of Fontonizer.
Font installation, deletion, and font restoration viewing the text trace for both installed and removed fonts.
Seeing font-related information, looking at a font's symbol table, the ability to view the deleted fonts, a subdivision-based "Favorite typefaces" collection (for example, "for cards," "hand-written," abstract"), and a lot more.
Compare the crucial text's spelling across all of your available typefaces. Adapt a typeface to your project without putting it to turn off your computer! Add a typeface with just one click.
Advantages Of Downloading Fontonizer
Here are the advantages of downloading Fontonizer.
Fontonizer can view and compare every typeface on every disc on your computer.
You can browse all the fonts in any folder on your computer, including network environments, by using the "My computer" inlay. These fonts will display the text in tracings as a table.
You can rapidly choose which fonts you prefer and require and only install the ones you like! Restrict your computer's and your own time's capacity by viewing and contrasting various fonts used in the text.
You have produced text that gives a suitable shape, such as an advertising slogan, an invitation, or a business letter. (You must carefully choose a typeface that fits the tone of your exceptional text.)
There are several fonts available. And only some of them are set up on your system? Enter your key text to allow Fontonizer to display it in all available fonts. Quickly and just what you require! Never before has chosen a certain font for your text from among thousands of others been so simple!
Download Fontonizer For Free In Seconds
This font organization program has many useful features. Use it to view hundreds of typefaces simultaneously, compare fonts side by side, and view a character table.
Sort fonts into groups you choose, such as "Childlike" or "Elegant."
You only need to drag and add dropbox fonts into these organized folders once you've created them.
Additionally, this program will search your computer for fonts that might not be in the main folder, making it simple to delete those you don't use and fix any broken fonts.
A trial version is available for download for no cost, while the complete version costs about $30.
See Also: 8 Free Sound Boosters For Windows 10 In 2023
Information About Fontonizer
Get Fontonizer v1.3; the installation on your hard drive will take up to 1.81 MB. Fast Reports Inc. offers a free trial version of this program that you can download. If you want to access the full version's information, you must pay $29 for it.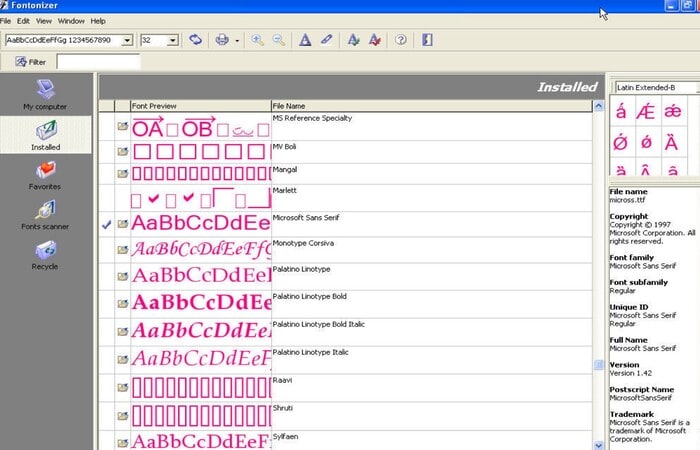 It is designated as falling under the System Utilities subcategory, specifically Fonts. The software's 1.0 version, which works with Windows 7, is the most cherished. The most common names for this tool's installer are Fontonizer.exe and FontonizerCrk.exe. The download link is secure according to the antivirus scan.
FAQs
What is font management software?
Software for managing fonts protects system fonts against accidental deletion and controls how the necessary fonts are activated. These programs sort, rename, search, view, correct, and uninstall damaged fonts. Most importantly, font management software keeps the system's performance and stability high.
How should a font manager be used?
Font management software is used by graphic designers, creative directors, and professionals in the print and publishing industries to centralize, organize, and categorize font collections. For simple identification and selection, you can quickly preview and compare fonts. Find and fix any duplicate, corrupt, or missing fonts.
Which font software is the most dependable?
According to studies, customers view Fontonizer as the brand they can trust the most. It is why financial institutions like banks and accounting firms frequently use serif fonts.
How can I modify the font in Adobe?
Access Font Options by going to Edit > Preferences > Content Editing. From the drop-down selection for the default font for adding text, pick the right font. In the Font Size drop-down list, pick the proper font size. Select OK.
How to manage fonts in Windows 10?
'Windows Control Panel -> Appearance and Personalization' should be opened. Choose Fonts. Viewing current existing fonts, adding new fonts by dragging the font file into the font window, hiding fonts, and deleting unneeded fonts by right-clicking the font and choosing Delete from the top menu are all possible. These options are available here (except for System fonts).
What is the best way to arrange fonts?
Manually organizing fonts is the most efficient method because it gives you control over your collection and makes you highly demanding. Select your best fonts, preserve them in special folders, and let the rest slip into obscurity in your font library.
Conclusion
It is all about downloading Fontonizer for free in seconds. The system's installed fonts are recognized, loaded, and each font's exact appearance is displayed. A fantastic font sample list also prints out. The software keeps a low-resolution (screen) version of each of your typefaces so you can preview them even when they aren't loaded. So you can easily download Fontonizer for free using the steps in the article. Besides formatting the text, you might also be interested in editing it. Check out the best text editors for Windows 10!
Follow my tech blog to stay updated on the latest technology and computer news from around the world. Join me in spreading the love for tech!