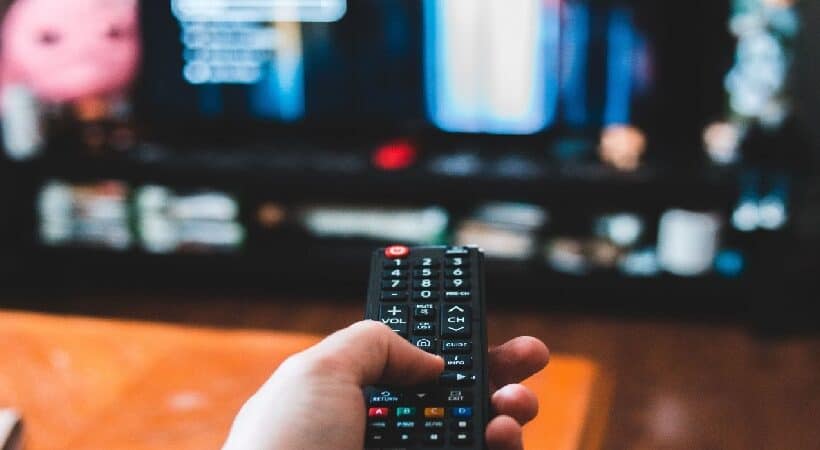 There are many options available for individuals looking for a straightforward way to view their favorite movies and more, thanks to the growth of streaming services and media players. So the Fire Stick Vs. Android Box will help you for sure.
The Fire Stick vs. Android box are two popular options, but which is superior when comparing Android Box vs Fire Stick? In many aspects, Android TV and Amazon Fire TV Stick are comparable. The software division is the only area where there is a noticeable difference, with one emphasizing Google services and the other using Amazon services.
Today, we'll compare Fire Stick and Android Boxes with one another. And which is the finest platform? Find out by reading on.
Also See: Vizio Vs Philips TV: Detailed Comparison
What is an Android TV Box?
A unique piece of hardware called an Android TV Box adds intelligent TV functions to your current TV set. It operates online and provides any video content you request. Your favorite Android apps may be installed and used on your TV with Android TV Box's Play Store compatibility, which the Android TV OS powers.
An Android TV Box is the best option for upgrading an old TV set to a smart TV. The sole difference between Android TVs and Android TV Boxes is that the latter already has pre-installed the OS. In contrast, the former offers the same OS and functionalities in a separate hardware box.
See Also: How To Install XBMC On Android TV Box? | [Complete Guide]
What is t

he Amazon Fire TV Stick?
Most of today's streaming video solutions are little units that attach to the screen using an HDMI cable and sit close by. The Amazon Fire TV Stick, though, is unique.
Is Firestick an ott box? The device is a tiny, stick-like dongle bigger than a USB flash drive. As long as your TV has an HDCP-compatible HDMI port, which is present on any recent set, you'll be ready to go and watch channels on Firestick TV once you have attached a micro-USB power cord and chosen a Wi-Fi network.
See Also: YouTube tv not working on firestick
Fire Stick Vs. Android Box
There are numerous manufacturers of Android TV boxes, and they come in a wide range of configurations.
The direct comparisons between Firesticks and Android TV boxes are challenging. These serve as a basis for comparison.
See Also: How to mirror MAC to Firestick
Usability
The Amazon Fire is quite easy to set up from the user experience perspective. With an easy-to-use setup wizard that will guide you step by step, Amazon has worked hard to guarantee that the setup process is efficient. So here is the fire stick vs. android box
Accessing your preferred streaming apps is simple because many are suggested and simple to install. 

The Amazon App Store is used to install all other apps. However, because Amazon carefully selects what is available, some users turn off because they must sideload popular apps like Kodi.

The Bluetooth controller with the fire stick tv box is simple, yet it has enough functions to handle most cases. 
Additionally, Alexa, Amazon's digital assistant, is always available if you need additional assistance or have a query.
Android TV boxes are typically more difficult to set up and keeps disconnecting, though this is getting better every year as more manufacturers improve their products. 
High-quality companies like Zidoo and Himedia typically offer a much more refined user experience than unknown OEM makers. For every cheap Android TV box that dumps you to a screen of apps, another one offers a setup wizard and TV-friendly UI.
Rapid access is provided to your preferred streaming services, recommended material, and Google Assistant functionality through Bluetooth remotes.
The Google Play store is where apps are installed, albeit "Android TV" devices will only receive a limited number of TV-optimized apps. Favorites like Kodi, though, are simple to install on both platforms. If you want to find Hulu on fire stick, click here.
Performance
A fantastic live-streaming experience is provided with the Firestick. Amazon's FireOS designs hardware, so even though it has less powerful internal hardware than many Android TV boxes, you can still anticipate a fluid experience regarding android tv box vs. fire stick.
Additionally, you'll be able to watch 4K streaming on websites like Netflix, something only a select few Android TV devices can do.
Despite this, Android TV boxes often provide better overall performance because of the more powerful technology. 

In artificial Android benchmarks, most Android TV boxes will perform better than Firestick. 

The Nvidia Shield TV, which can even imitate Gamecube games, has recently been the most potent media player on the market.
Their streaming capabilities are a limitation, too, as many Android TV devices lack the DRM and certificates needed to broadcast 1080p and 4K material.
See Also: Unpair fire tv remote
Flexibility
While Firestick's user-friendly interface is user-friendly, there needs to be more room for customization regarding fire stick vs. android box
Android TV boxes excel where flexibility is concerned.
It provides you with far more freedom. While TV boxes running Android TV have limited customization options, they can completely customize those plain running Android.
Most users will create shortcuts to their favorite apps and leave them as that. Still, Android box owners can utilize a launcher to change the user interface for a different experience entirely.
Additionally, installing custom ROMs (i.e., customized firmware) is possible. These can be used to add new features, correct bugs, or even install entirely other operating systems.
See Also: https://techieplus.net/how-to-get-youtube-tv-on-firestick/
Fire Stick Vs. Android Box Kodi
Android TV boxes excel in terms of Kodi Exodus on Android support. You'll need to sideload Kodi because Amazon doesn't like it and the software isn't currently available on the Amazon App store. Keep reading to find out Kodi box vs. fire stick.
This process requires some technical knowledge, which may deter some users.
Despite this, Amazon users can utilize the MrMC app to get a Kodi-like experience with automated framerate switching – but you'll lose the ability to stream using Kodi add-ons.
Android TV boxes are exempt from this limitation and can download Kodi via the Google Play store. However, in Kodi box vs. fire stick, the device's firmware significantly impacts support for more sophisticated features like automatic frame rate switching. 
See Also: Amazon fire stick not connecting to Wi-fi
FAQs
What benefits does the Amazon Firestick offer?
The Amazon Fire Stick's key benefit is its ability to download and run the newest apps from different streaming sources. The old flat-screen TV isn't a smart TV. The newest apps are only available on the TV if it is a smart TV.
Does the Mi Box S perform better than the Amazon Fire TV Stick?
Although it works well with ScreenCloud, the Mi Box S is less powerful than the Amazon Fire TV Stick, which has the greater processing power and RAM than the Fire TV Stick. The Amazon Fire TV Stick can be a better choice if your digital signage setup is small. You have space restrictions.
Which is preferable between an Android TV box and a fire stick TV?
An Android TV box is more adaptable in terms of what you can install and use it for. There is little room on Fire TV sticks for different games and apps.
What is the Amazon Fire TV Stick?
A streaming video player the size of a USB flash drive, the Amazon Fire TV Stick connects straight to the HDMI port on your TV. It allows you to play games, stream movies from Netflix and Amazon Prime, and more. The Firestick is powered by FireOS, an Android-based operating system developed by Amazon.
Conclusion
A top-tier Android TV device performs better than a top-tier Amazon Fire TV. So Fire Stick Vs. Android Box is cleared through the information provided above. You'll get superior hardware, wider app options, and more extra features.
However, if you're buying at the lower end of the pricing range, we suggest choosing an Amazon Fire TV Stick over an Android TV device because of a comparable cost. You'll experience smoother viewing and faster speeds.
See Also: Unpair fire tv remote
Follow my tech blog to stay updated on the latest technology and computer news from around the world. Join me in spreading the love for tech!