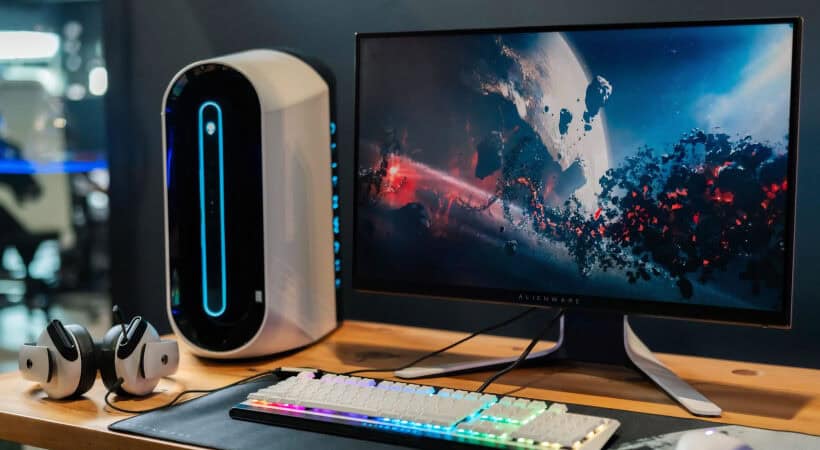 Even though Duet Display is a clever method to use your iPad, tablet, or smartphone as a second display, it's not the only choice, particularly for those on a tight budget seeking a cost-free solution to add an extra screen. Here is a few Duet Display alternative for you to use.
The fact that there is an additional Duet Display alternative, both free and paid, maybe a surprise. The top Duet Display substitutes are Splashtop XDisplay, SpaceDesk, Luna Display, Super display, Duet Air, and Team Viewer. For those looking for the finest performance possible, Luna has a hardware solution that enables high resolution with less lag. The Splashtop XDisplay offers a comparable experience and is a premium choice. Duet Display Pro will enable you to use your iPad as a second display and a drawing pad so you can use Duet Display for your iPad.
Without any more giving too much away, here are some alternatives to Duet Display.
Duet Display Alternative
Here is the list of apps similar to Duet Display for convenient use.
Luna Display
One of the most premium Duet Display substitutes is Luna Display. There is nothing better than Luna for this purpose, which virtually eliminates lag when turning your iPad into a wireless display.
Users said Luna Display provides one of the best overall experiences on the market compared to duet display and is a great option.
There are three methods to utilize the Luna app. Most of us want to transfer data from a Mac to an iPad. You can use any iPad to view your Mac's desktop in this mode. Luna enables full touch and gestures to use your iPad as Second Monitor.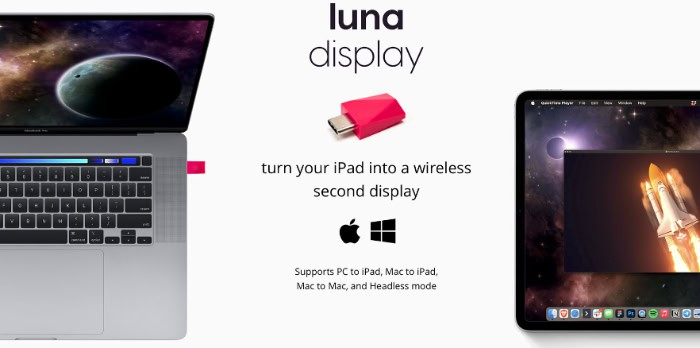 With this special function, you can use a second Mac as an extra monitor for your primary Mac. It is a clever technique to repurpose any outdated PCs you may own because this mode also functions with prior versions. 
A Mac Mini or Mac Pro's primary display in Headless mode can be your Mac or iPad. It is among the best applications that replace Duet Display for iPad.
See Also: Screen Casting Software
Astropad
Astropad comes in two different versions. The Standard Astropad and Astropad Studio.
Using Standard Astropad, you can draw on your Mac with your iPad! Using Astropad, you may sketch freely in Photoshop and other Mac-based design software. With Astropad, you can enjoy the premium features of a Wacom pen display for a far lower cost. To have unrestricted creative flexibility, connect wirelessly or through USB.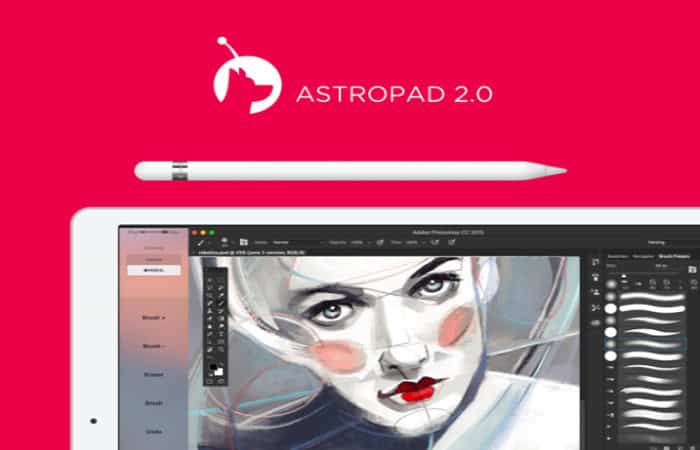 The supreme wireless drawing tablet, Astropad Studio, was created for the most difficult creative tasks. The studio gives artists the freedom to work anywhere—in the studio, at home, or on the go—while enabling them to work more quickly and productively. By using Astropad Studio, go beyond a graphics tablet.
See Also: Surface Pro Vs Chromebook | Which Is Better?
Splashtop XDisplay
Splashtop provided the fastest displays. There aren't many Duet Display alternatives that are more advantageous than the Splashtop display. Since I work professionally, I could not tolerate the persistent latency on some free alternatives. There will be no cost to you.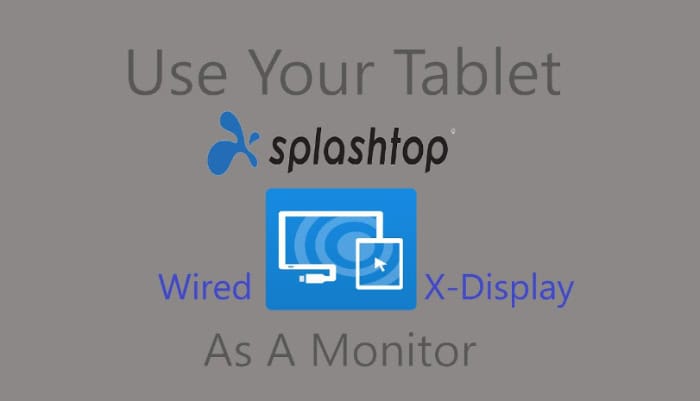 You can visit the Splashtop XDisplay official website. However, it could be challenging to discover the precise software due to their large selection.
Like Duet Display, this program offers an inventive way to use your iPad, Android tablet, Kindle, or smartphone as a screen-sharing device for your desktop or laptop.
Air Display
You can extend your Mac desktop using Air Display software by using your iPad as a wireless display. Air Display is a display mirroring application in the remote work & education category that allows you to utilize your iPad as an extra monitor for your Mac (Windows is no longer supported).
The procedure is quite comparable to the software previously mentioned. The driver app must first be purchased, downloaded, and installed on your mobile device before being downloaded to your PC. You now possess an improved display, so there.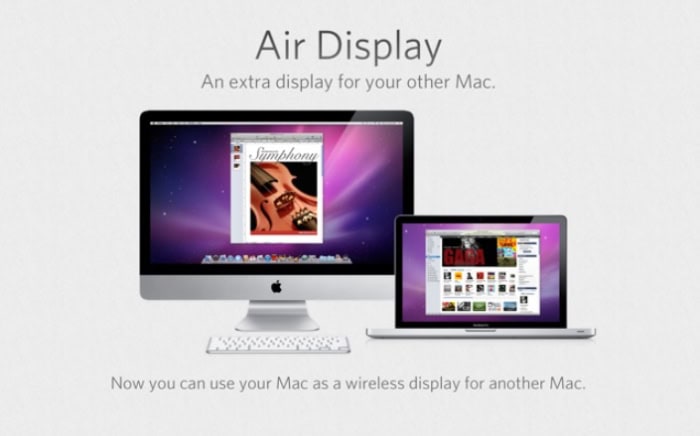 The fact that everything with AirDisplay is wireless is one of its best features. You'll be able to wirelessly connect your Windows laptop or MacBook/iMac to your Apple Device (iPad or iPhone). Additionally, the software is available for a very low cost ($10 range).
See Also: Division black screen error
Space Desk
One of the most used multi-monitor programs available is called SpaceDesk. The primary distinction is that SpaceDesk was created especially to function well on Windows-based devices. Your Asus, Acer, Dell, HP, and other Windows-based laptops can display wirelessly as a second monitor.
A Windows desktop plugin that can reflect your screen is called SpaceDesk in general. With the Pro edition, you can use a different device to set up a second screen on your pc. Therefore, SpaceDesk can assist you if you wish to use your tablet or smartphone as a screen. 
It is a Duet Display free alternative, and you can have a virus-free iPad.
TeamViewer
The program for several monitors is Team Viewer, but it is considerably more than that. The tool lets you select how many additional monitors you want to add to your PC using a comparatively simple interface. The Team Viewer package is among the best regarding communication done remotely.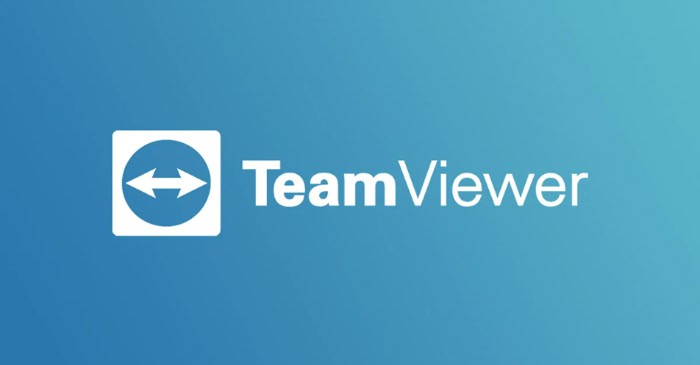 The ability of Team Viewer to play audio through the video player on the remote device is one of its distinctive features. While Team Viewer had no difficulties with the remote audio capability, I discovered that the duet display alternative did.
Using the TeamViewer app, you may manage the second device's keyboard and mouse. Most significantly, Team Viewer is unrestrictedly free for private usage.
Duet Air
Duet Air performs the same functions as Duet Display, with the primary distinction being that it is intended primarily for professionals. This is thus one of the finest ways to transform your iPad, Mac, or PC into a quick-second display.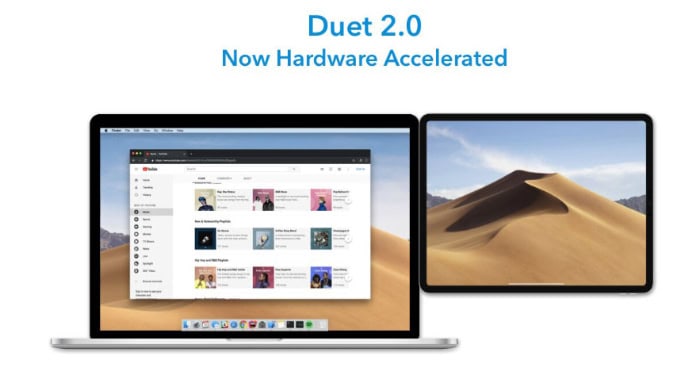 According to numerous experts, including the Guardian, Forbs, and Insider, it is one of the greatest apps in the market.
The program runs on most Windows, iOS, and macOS devices without a hitch. Last, it has been demonstrated to use relatively little battery power. It's vital to remember that it lacks Duet Pro's drawing pad features.
See Also: How to screenshot on Asus laptop 
SuperDisplay
Super Display is an Android mirroring software. Super Display is one of the most well-known apps for turning your Android device (tablet or smartphone) into a portable display for your Windows PC. Simply connect your gadgets with a USB cord to boot software or duplicate your screen.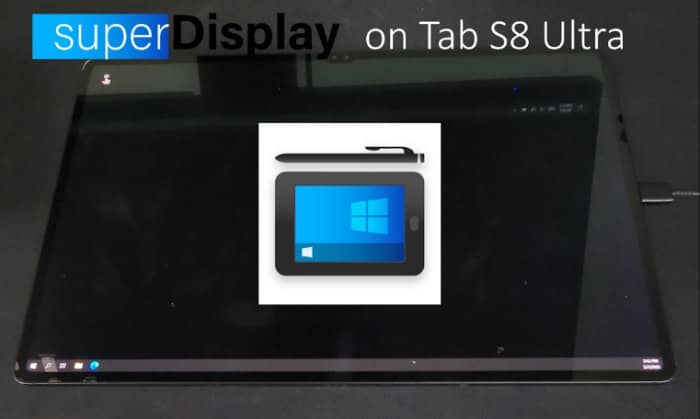 It can convert its tablet or laptop into a graphics tablet by using Super Display. Super Display is the best option for using a drawing in programs like Photoshop or Illustrator. The software supports pressure sensitivity, and the process is lag-free.
Super Display is a top choice for artists and graphic designers who wish to utilize their tablet as a graphics tablet due to all these factors. 
See Also: Voice changer for Discord
FAQs
Is there a free Duet Display free iOS version?
No, a Duet display is a one-time fee that allows you to use your tablet or iPad as an extended second display. You can also get a duet display alternative.
Is Duet Pro an ongoing subscription?
No, Duet Display enables you to utilize your iPad as a wired second screen and is a one-time, personal-use-only purchase. There are very few features and settings available with this selection. Duet Pro is available as an in-app subscription for $39.99 annually.
Is Spacedesk compatible with VPN?
In some cases, having a VPN connection on either the primary or secondary machine inhibits the network research process between the Space Desk server and client, which causes the Space Desk viewer apps to display 'Cannot Detect Primary Machine' or 'Error code 1-0.'
Can Duet Display be used with a VPN?
You don't need to worry about your router's configuration, whether you're using a VPN or streaming or to transfer excessive information to use your display. It simply works well with Duet.
Can Duet Display over WiFi work?
Both a 2.4GHz and a 5GHz network can employ Duet. However, because 2.4GHz is still the most widely used frequency by devices, it will likely experience faster saturation (including Bluetooth devices).
Conclusion
Applications with functionality akin to those of Duet Desktop exist. Some of these are free, like the space desk, while others might have a little price but are still affordable. The options mentioned above are your best chance if you don't want to affect your wallet and are seeking for affordable Duet Display alternative. If you want to know about screen share apps for android, click here.
Meet Carrie-Ann Skinner, our Apps & Games Editor with over 2 decades of experience in online and print journalism, specializing in all things tech.