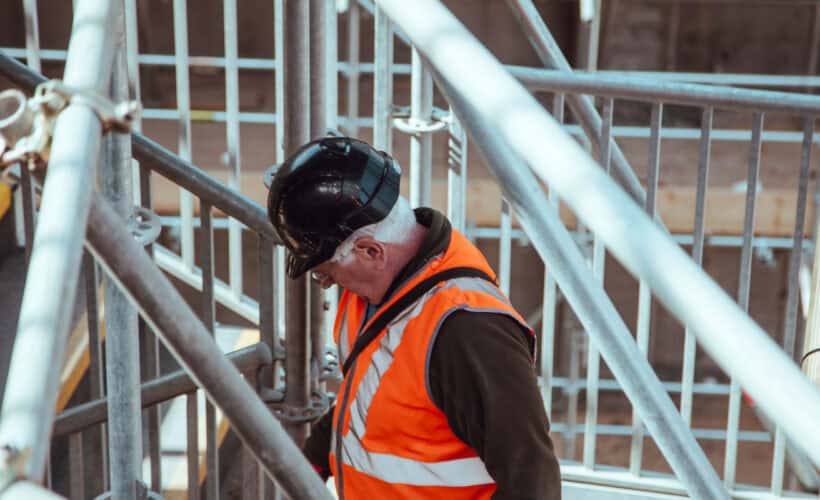 How long would it take to design a model? For instance, you were asked to design furniture. What if your boss asks you to change the design after creating it? It could be disheartening. However, not anymore. Earlier, you would do things all by yourself with the support of construction apps.
But, things have changed after the advancement in technology, and the introduction of construction applications has changed things drastically and made designing easier for engineers.
Know more: Best Free Anagram Maker Tools
List of the Five Best Construction Apps in 2023
As there is a massive loss of money and time to fix the errors of calculations yourself, we introduce some of the best construction applications you should try using in 2023.
Building Calculator
This app is one of the ideal construction apps on our list to design/redesign the worksite quickly and effortlessly.
It helps you calculate the number of raw materials required in your project and run onsite calculations—for example- the number of bricks, paint, wood, teak, etc. It is necessary in your project and running onsite estimates—for example, the number of bricks, paint, wood, teak, or anything else.
Visit: Building Calculator
See also: The Top 6 Best Detective Apps in 2023
Fieldwire
This is one of the excellent construction apps available in the market. The name of the app is after the company that created it. The app is available for both Android and IOS users, accordingly. This app helps you connect with your field team, project manager, and contractor's foreman.
You can do much more in this app compared to other apps like PlanGrid. In this app, you can complete things like,
Create and share drawings and blueprints.
Features
It is helpful to view HD plans quickly.
It has automatic hyperlinking & OCR(Optical Character Recognition).
Helps in creating markups and annotations.
Helpful in updating photos of the progress of the construction site and RFI(Request For Information)
It helps in exporting layered PDF blueprints and much more.
Most of its features work both online and offline. One of its extraordinary features is uploading your files to the cloud and Dropbox. This construction app is worth the effort.
Visit: Fieldwire
PlanGrid
This is one of the construction apps available for Android and IOS users. This app helps you create the blueprints of the construction sites you are working on. An important thing about this app is it can sync over WiFi and network data.
This app lets you share the data related to your blueprints, notes, and drawings. You can also share field markups and update photos on the construction project's progress. You can also create and send RFI(Requests For Information)'s on the app.
Visit: Plan Grid
DEWALT Moblie Pro
This is also one of the construction apps, which is a featured calculator and reference tool designed for construction professionals. It has a wide range of templates for every Job site calculation.
The app is helpful in the below-mentioned ways:
It provides an instant solution to various critical job-site questions.
The app has restored Mathematical formulas and functions that ease the work for you.
Explains the concepts through real-world examples.
It helps in visualizing the situation within brief illustrations.
It is helpful to share your calculations and results instantly by email.
You can filter and create your favorite tools to make accounting easy and handy.
It can be helpful in Business Math, Carpentry, Concrete Work, Construction Math, Landscaping, Trim Carpentry, Finish Materials, and Site work.
Visit: DEWALT Moblie PRO
Also see: How To Install Apps On SD Card On Android
Autodesk BIM 360
Autodesk BIM 360: This is an app-venture of Autodesk company. Therefore, is it designed for both Android and IOS users? It is one of the world's most renowned and widely used  Construction Apps.
The app has the following features:
It helps create and share markups with the help of freehand, shapes, and text inputs.
Autodesk is useful in syncing data, both online and offline.
It automatically notifies you when anyone makes any changes to your files.
Helpful in viewing and completing the checklists assigned to you on mobile.
You can pin and mark sheets.
You can navigate from one drawing to the other with callout hyperlinking.
Lightning-fast zoom and pan for 2D and 3D models.
Visit: AutoDeskBlM 360
FAQs
What is the Field Wire app?
Fieldwire is a construction software. It is generally available as both a web page and an app. You can use Fieldwire for issues tracking, efficient task management, plan viewing, and versioning. It also allows for team collaboration on the job site and the office. Fieldwire is also easy to use and highly efficient.
Can you use Fieldwire offline?
Yes, you can generally use your Fieldwire application offline. This generally applies to the mobile application and works for Android and IOS. However, to access your data offline, the project content must be downloaded on your device. This allows for efficient use of the app. In contrast, offline, especially in case of network issues.
Can you use PlanGrid without a subscription?
No, you generally cannot use PlanGrid without a subscription. Additionally, every member of the team needs their own subscription and login credentials. Plangrid provides three different plans with pricing starting at 39 USD a month. In a team, everyone needs to have the same plan so that it does not cause any problems sharing documents due to exceeded word limits.
What are the minimum requirements for PlanGrid?
To use PlanGrid, generally, all you require is a tablet. This Web browser supports Plangrid, and a stable internet connection. Plangrid works on both Android and IOS tablets. Additionally, you also require a Plangrid subscription. With these minimum requirements, you can use Plangrid to plan and organize as well as easily construct models efficiently.
Why is BIM better than CAD?
Both BIM and CAD are applications for very different purposes. Therefore, one cannot say which is better. They can choose the better option between the two depending on your necessity. CAD software generally designs equipment and draws up floor plans and models. BIM, on the other hand, focuses on documenting and designing buildings.
Conclusion
The article has listed all the five best construction apps. DEWALT Mobile Pro is not accessible in India and developing countries.
Meet Carrie-Ann Skinner, our Apps & Games Editor with over 2 decades of experience in online and print journalism, specializing in all things tech.