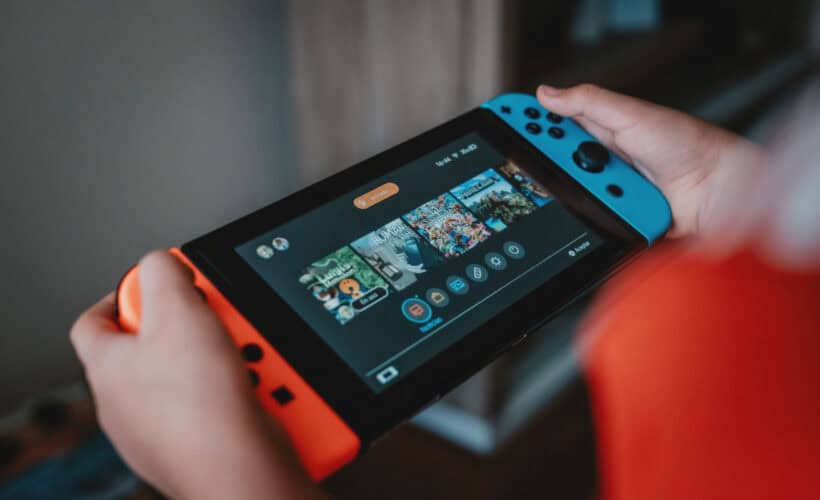 If you're a video game lover, you probably know how delightful Wii games are. They've been around for ages, and everyone loves them. Mario Kart, The Legend of Zelda, and Bayonetta 2 are examples of the many fantastic games Wii U offers. However, is it possible to play Wii games on the Switch? Read on and find out if the Nintendo Switch can play Wii games. 
No, the games purchased for Nintendo 3DS and Wii U through Nintendo eShop cannot be transferred or played on Nintendo Switch. The Nintendo Switch is an entirely new gaming system and does not support backward compatibility with games from previous consoles.
The Nintendo Switch cannot play Wii games because of its technical difference. The Switch uses utterly different hardware (more on that inside the article.) That being said, the bigger picture looks a little different. Keep on reading to find out why you can play Wii U games on a laptop but not on Switch:
Why can you not play Wii games on the Nintendo Switch

See if you can transfer older systems onto the Switch

Do we have a future for the Wii games? Find out what we think.

Discover Wii games that have been ported to the Switch (yes, you can play these!)
See Also: Top 5 Best Games For PC With 8gb Ram And 4gb Graphics | 2023
Why Can't I Play Wii Games On The Switch?
Before you learn why Nintendo has not released any PS games for the Nintendo Switch, you should dig deeper to understand the difference between the systems.
Cartridges Vs. Disc
Nintendo home consoles returned to using cartridges for the first time after the N64, just after the launch of the GameCube in 2001. The Switch is solely cartridge-based. A cartridge closely resembles an SD card and contains the gaming software system. It is being inserted inside the Switch. It makes the gaming experience faster and smoother compared to disc-based systems. Using a cartridge doesn't require a ROM reader (which a disc would require) to function. 
On the other hand, both Wii and Wii U are disc-based systems. The current Switch version does not possess any slots for Wii games discs. Therefore, disc-based Wii games are impossible since the Switch cannot accommodate the disc. 
This significant technical difference is why playing Wii games on the Switch is impossible, at least for now. 
The Nintendo Switch's game cards (cartridges) put forth the best qualities of both sides. Their storage is primarily flash-based. As a result, a disc drive does not need to search for the data it requires to function. Consequently, video games load faster and more seamlessly.
Visit:  Amazon
See Also How To Connect Wii To Projector | 4 Easy Ways
Can I Transfer My Games From Older Systems To The Nintendo Switch?
Unfortunately, that's going to be a no. It is impossible to transfer any Wii U games or 3DS to the Nintendo Switch.
Transferring most Nintendo games from one console to the other is easy. It is possible to play games you used to play on the original Switch on the newer one. You will find multiple tutorials and guides on how to do so. However, these only include digital games originally purchased from your Nintendo account.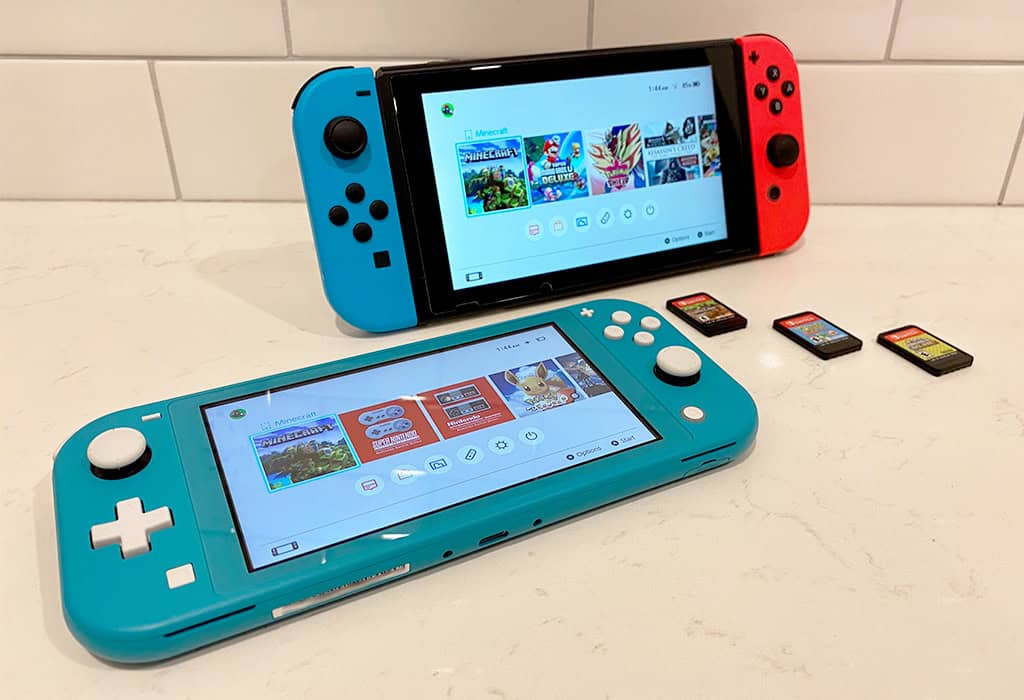 Wii games do not fall under this category. Thus, we cannot download or transfer Wii U games on  Nintendo Switch, making playing Wii games on the Switch even more improbable. Check out how to download the Wii U USB helper.
See Also: Top 12 Delicious Games In Order (Chronological) [2023]
Will The Nintendo Switch Play Wii U Games Anytime Soon?
Will the Nintendo Switch become compatible in the backward fashion again? Nobody knows anything at the moment. However, there have been a few rumors about it being uncertain. The company's website has also made a statement about this in-demand query. However, the Nintendo Switch is a significantly newer gaming method.
The Nintendo Switch doesn't seem very eager to include backward compatibility. Therefore, we do not have a definitive word on whether we could play Wii games on Switch.
We can say that it could be possible in the future. But it also doesn't suggest there won't be another way to play- for example, video games could be possible someday soon. As we mentioned earlier, you can't play Wii video games on the Switch since the Switch doesn't have a disc drive.
See Also 10 Best Nintendo Switch Emulator | Best Emulators For PC And Android
Can I Play Wii Games On Switch Lite?
For the most part, the Switch can only play Switch games. And the Switch Lite is not an exception to this. Though it is a little more limited than the Switch, the Switch lite only plays Switch games that mainly support handheld mode. Other elements like the compatibility of the software on the device and the playing experience for the user may or may not differ on the Nintendo Switch Lite.
Check out these PS3 controllers on Switch.
If you hope to get the best experience of Nintendo Switch Sports, the standard Switch will be a better option. But in either case, nothing changes the facts- It is still impossible to play Wii U games on the Switch. So, you still cannot get your hands on any Wii U inside the Nintendo Switch games. 
Are There Any Wii U Games On The Switch Right Now?
However, don't worry- we wrote our list of the Wii games available on Switch here.
Here is the list of the few Wii games accessible for play on the Nintendo Switch. They have been ported to the Switch and are known to have not only revised and improved graphics but also better gaming control. 
Xenoblade Chronicles X

Star fox zero

NES Remix pack

Paper Mario: Color Splash

Yoshi's Wooly World

The Legend of Zelda: Twilight Princess HD

The Legend of Zelda: The wind waker

Animal Crossing: Amiibo Festival

ZombiU

Sonic Lost World
Look at this list of Wii U games that still haven't been brought to the Switch.
Splatoon 2

Bayonetta 2

Mario Kart 8 Deluxe

Pokken Tournament DX

Super Mario Maker 2

Hyrule Warriors: Definitive Edition

Super Smash Bros. Ultimate

Captain Toad's Treasure Tracker

Donkey Kong Country: Tropical Freeze

New Super Mario Bros. U Deluxe
 See Also: Top 6 Websites To Download Gamecube ROMs
FAQ's
Can you play any Wii games on Switch?
No, Nintendo Switch is a modified version. It does not allow access to backward-compatible games made for other systems. Also, purchased games from Nintendo 3DS and Wii U games are not accessible on Nintendo Switch either.
What consoles play Wii games?
Wii games are accessible on various consoles like Wii Sports, Mario Kart Wii, Wii Sports Resort, and Wii Party.
What's better: Wii or Wii U?
Wii U is better than Wii as it is an updated model with similar games available on Wii, and that too in HD. The best modification Switch has is that it can never adjust itself with backward compatibility games.
Can you play DS games on Switch?
No, DS games are not available on Nintendo Switch. It is because they won't plug into Switch consoles due to differences in the cartridge sizes. But DS and 3DS games can work on previous Nintendo Versions.
Conclusion
The Nintendo Switch uses cartridges (compact-sized game cards that are very much like SD cards) inside its console. This gives the gamer an actual speed, durability, and storage advantage. Importantly, it offers a powerfully seamless gaming experience. 
But since Wii U games are all disc-based, including them in the Switch was impossible. Due to this, the Wii U games are a sacrifice the Switch has had to make. As for now, being disc-based, playing Wii U games on the Switch is not yet possible.
The future demands of gamers worldwide may be able to change the trajectory of the Nintendo company. It ould be a blast if they ever bring Wii games to the Switch! But until then, you will have to make do with the limited Wii U games that are available alongside other switch games. Gue s, we'll have to wait and see! Did you find this article about Wii games and the Nintendo Switch insightful? Please tell us what your favorite Wii U game is in the comments. 
Sourabh Kulesh, Chief Sub Editor at Gadgets 360. and TechiePlus, writes technology news online with expertise on cybersecurity and consumer technology.