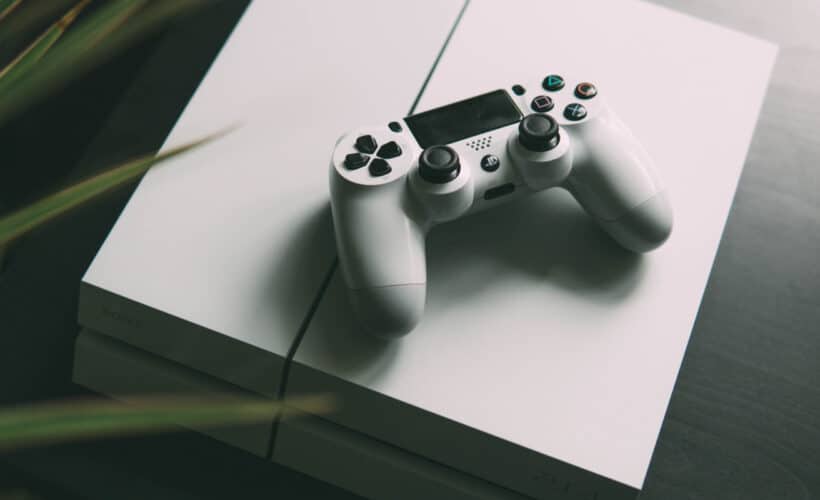 One of the most well-liked is gaming. This app's success was primarily due to games. Gamers can talk while playing PS4 games using this software. Discord is a chat tool that allows players to communicate in real time while playing games via voice, video, and text. Video, audio, and text chatting are all included in this category. This article will discuss the question, can you get Discord on ps4?
Ps4 doesn't have an official version of Discord, but you can access Discord in the PS4 web browser. Discord for PS4 has not yet been released, although it is in the works. Discord is available for Windows, Mac OS X, Android, iOS, and Linux.
Do you want to know if Discord works on PS4? Many gamers use Discord on their computers or phones, but there is a method to utilize it on PS4 and other consoles. Discord is the perfect method to remain in touch with other PS4 players across various titles, with a wide choice of PS4 exclusives and PS4 independent games accessible. Pop over here to learn the 10 Best Soundboards For Discord. You'll need to do a few steps to get Discord running on your console.
Website: Discord
Preparations for Using Discord on a PlayStation 4
You'll need the following materials to use Discord on PS4:
   

A headset with an optical cord connects to a computer through USB.

   

To swap audio between a PC and a PS4, use a Mixamp or a device like Mixamp Pro TR.
   

3.5mm Male to Male, 3.5mm Aux Splitter, and 3.5mm to 3.5mm with Volume cables are available.

   

You'll also need to download and install Discord on your computer.
See Also: Top 5 Voice Changer For Discord 2023
How can I install Discord on my PS4?
Here's a step-by-step tutorial on how to accomplish it:
   

To begin, open the Discord program on your computer or phone.

   

Then, on your PS4 console, open the internet browser.
   

Type 'discord.com' into your browser's address bar.

   

Press 'ok,' then enter your account information, including your username and password.
   

Now, go to your Discord account and log in.
When you have everything ready, follow the instructions below to set up Discord for PS4.
See Also: Best MTU settings for PS4 | Best settings for PS4 gaming 
PS4 Discord Setup
Let's look at how to set up Discord on PS4 one step at a time.
Firstly, to switch audio between the console and the PC, connect the optical connection between your mix amp and the PS4.
Secondly, go to PS4 Settings > Sound and Screen > Audio Output Settings to adjust your audio output. Then switch to Digital Output Port from Primary Output Port (Optical).
Connect one end of your USB cable to your mix amp and the other end to your computer. Ensure your mix amp is set to PC mode; otherwise, it will not function.
Go to Settings > Voice& Video in Discord on your PC.
In Voice Settings, change the Input Device to your mix amp.
Connect your 3.5 to 3.5mm cable to your PC's Speaker port and mix amp's AUX port.
 Finally, return to Discord's voice settings and change the output device to your PC speakers.
As you can see, setting up Discord on PS4 is not tricky. You may now play your favorite PlayStation 4 games while chatting on Discord. Moreover, you may use Discord on PS4 this way until the official Discord software for PlayStation 4 is ready. Also, learn about the orange blinking light issue in PS4 by clicking here.
On a PC, how do I join the PS4 party chat?
Party chat on the PlayStation is a fantastic feature that allows gamers to connect with their friends easily and communicate. Furthermore, it enhances the enjoyment and interactivity of your game experience.
See Also: How To Use Twitch Emotes On Discord?
What is PlayStation party chat, and how does it work?
Discord for PlayStation 4 has a PlayStation party chat feature to connect and converse with their friends. Additionally, it is intriguing that you may use this feature while gaming or utilizing another app.
Does that seem like a good time? The methods to join the PS4 party chat on PC are outlined here. On a PC, follow these steps to enter the PS4 party chat.
   

Install the 'PS4 remote Play' software on your PC.
   

Activate Remote Play on your PS4 account.
   

Switch on your PS4 consoles.

   

Connect your PC to the Party chat function.
    Allow software for "remote play" to run in the background.
Frequently Asked Questions
How do I use Discord to access my PS4 activity?
There's a program named 'PlayStation Discord.' It's a third-party application. You will be able to see your PS4 activity on Discord if you download and use it.
Is it possible for me to communicate via PS4 Discord?
After you've downloaded Discord for PS4, you'll need to complete the criteria for using Discord on PS4 before you can use it. While playing your game, you can then use voice and video chat.
Conclusion
Therefore, this article tells us if we can get Discord on PS4. Additionally, it also tells us about the installation and setup of PS4.
See also: "Discord Mic Not Working "Top 6 Fixes For This Error
Introducing TechiePlus's all-in-one Editor, Olivia, based in London. From headphones to music streaming, she's got you covered.