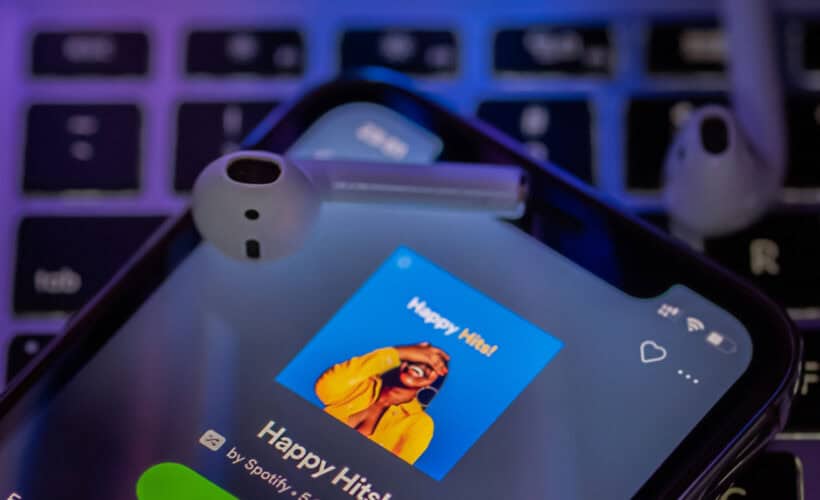 If you've invested a lot of time on Spotify listening to music, established an extensive music collection ve enjoyed for decades, and indeed even have a group for each activity. But can you copy a playlist on Spotify? A yes! This blog will act as a guide to enlighten you with all the know-how to copy your favorite playlists out there!
To make a copy of a playlist, first, locate it in the desktop application. Then, use the keyboard shortcut "Ctrl" + "A" for Windows or "Cmd" + "A" for Apple to select all of the songs in the playlist. Next, right-click on the selected themes and choose "Add to playlist." This will prompt you to choose a pre-existing playlist to duplicate the music into.
After all, your efforts would go for the love of music. So, Here is how you will know the answer to "Can you copy a playlist on Spotify?" Read through to learn what we have compiled for you and whether or not you can copy a playlist since the steps are super easy to comprehend.
Can You Copy A Playlist On Spotify? | The Easy Way
Can you copy a playlist on Spotify? You can add music from one playlist to another and further alter it after copying them. Additionally, you can back up your collaborative playlist in case one user decides to remove some of the music you like. Here's how to copy a Spotify playlist for any reason.
Make A Playlist To Copy The Spotify Playlist
Fortunately, on Spotify, your beloved music can be organized into playlists to save time scrolling or tapping around from song to song. You may make songs and listen to your friends' playlists or playlists generated by Spotify premium membership.
If you wish to alter a playlist that someone else began, copy it. Let's see how we can add all liked songs to the Spotify playlist mobile.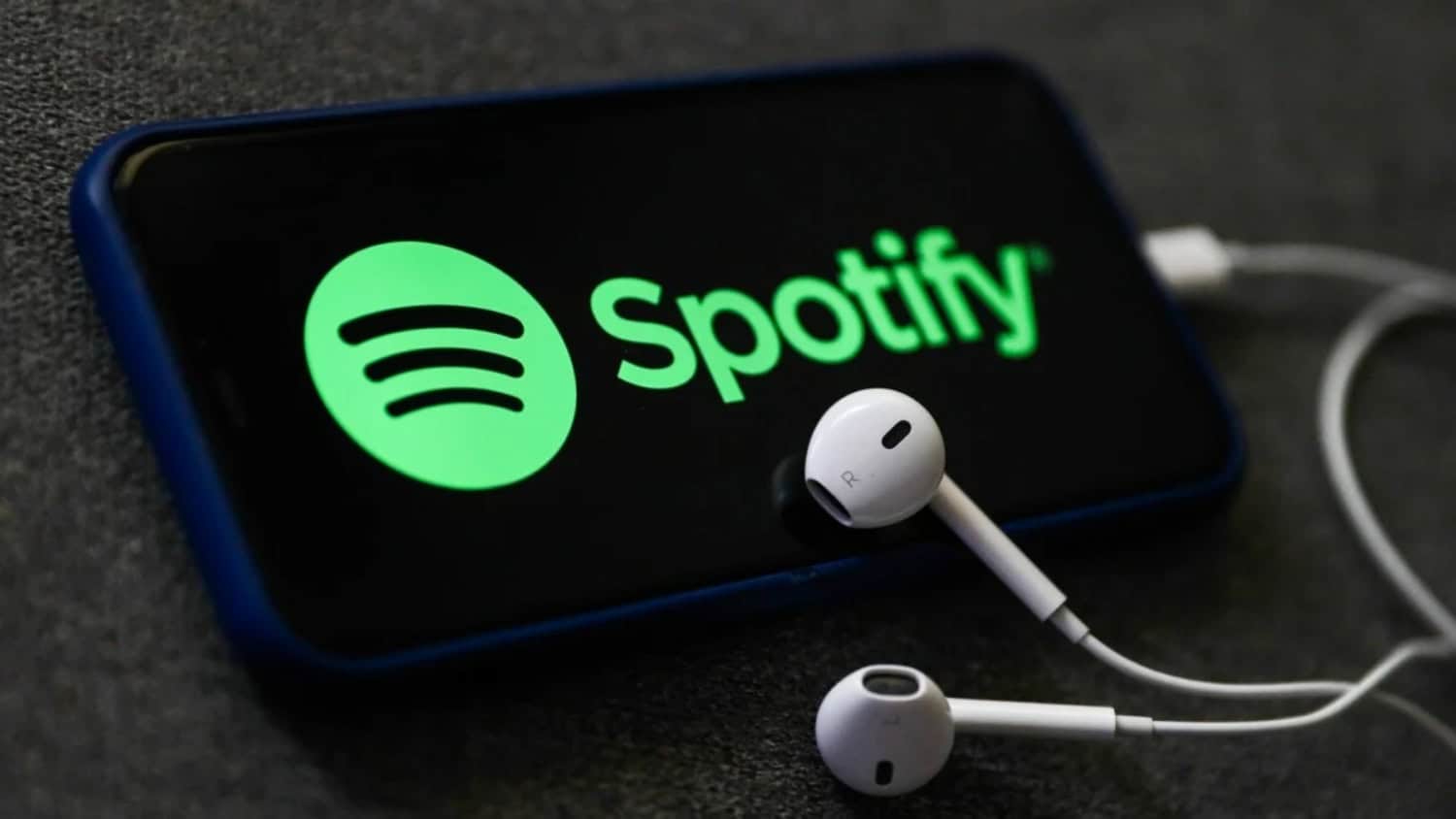 If you wish to replicate a playlist, you'll need a location or a means to refer to it on your profile unless you want to incorporate your friend's tunes into an existing playlist. Add all liked songs to your Spotify playlist on mobile.
To make a new playlist,
Log in to your account.
Select the "New Playlist" button in the bottom left corner.
See Also: The Top 6 Chinese Music Apps In 2023
Locate The Playlist
You can only change a playlist someone else produced if it's collaborative. Because of this, having the ability to replicate playlists is functional and comes in particularly handy when you want to make a few changes to a playlist you like. Follow the steps below to locate the playlist.
You'll discover all of your favorite music there. If the number of songs is only a few, you can pick them; however, if there is a large number of pieces to be selected, press ctrl+A or command+A in the case of a MacBook.
Drag the selected tracks to the left side of the Spotify website and drop them into your playlist name.
You may copy the chosen songs by pressing Ctrl + C, then go to your new account and press Ctrl + V to put the playlist.
Add all songs to the playlist Spotify mobile.
See Also: Best Loud Music Players For Android [2023] – Top 4
Make It Yours, Simple As That!
When you want to make a new Spotify playlist, the ability to copy one is functional. Perform a band or genre search and launch a pre-existing playlist. After that, you can copy a Spotify playlist to a different playlist.
Your newly duplicated tracks will appear on your fresh or existing playlist. Instead of looking for the playlist's title, go for your friend's profile if you need help remembering what it was called.
Look through their account to locate the music you enjoyed. There will be three horizontal dots next to the title of that playlist; click on them.
If you tap on the three dots beside a single song, you will only download that song when you require the entire playlist. After clicking the 3 dots on Spotify for music lovers, the "add to playlist" command will appear.
When you click on it, it will ask where you wish to save the playlist. Again, you may make a new album or add the music to an existing one.
Finally, copy liked songs to a Spotify playlist.
See Also: Top 5 Music Making Apps For The Musician Inside You | Latest 2023
FAQs
Can I copy a playlist on Spotify?
To copy liked songs to a Spotify playlist, Start the desktop application and go to the playlist you want to copy. Press 'Ctrl' + 'A' for Windows or 'Cmd' + 'A' for Apple to choose the music in the playlist. Right-click on the chosen tracks and select 'Add to playlist,' you'll have two options: Pick a different pre-existing playlist to which you want to copy the songs. Finally, add all songs to the playlist Spotify mobile.
How can I move a playlist from one iPhone to another?
First of all, can you copy a playlist on Spotify? Go to your library and choose the album or playlist you wish to move. Tap 'Share' to see a pop-up menu with various sharing options. You may choose between a link to the album and sharing by email, text message, chat, or another messaging platform.
Can Spotify accounts be transferred?
Here's how it's done: Step 1 Login into your new Spotify account, select 'Search,' and enter your old user profile. Step 2 Determine and access your previous account, then find the public playlists. Right-click your favorite and save it to your fresh Spotify collection.
A Spotify account is required to create Blend playlists. However, a Premium membership is not required. Follow these easy steps to merge with others on an iPhone or Android: Make and Invite: Search for 'Blend' in Spotify's search box, then press 'Invite' to invite people to your group.
Can playlists be moved from one smartphone to another?
Open your 'File Manager' program or your phone's music app. Tap 'Share' after selecting the mp3s you want to move. Select 'Bluetooth' from the sharing menu and connect your Bluetooth device. Tap 'Accept' on the other Android smartphone to begin file sharing.
Conclusion
You can only alter other people's Spotify playlists if they are collaborative. However, you may transfer all the music from another playlist into one you can edit. You're out of luck if you listen to someone else's playlist and want a particular song removed or added.
We hope this article helped you grasp the roadmap to making your blockbuster playlist to grove on whenever you want to feel your emotions deeply! Can you copy a playlist on Spotify? You can copy or duplicate the same playlist of your favorite artist or a musical track from your best friend's Spotify through a few simple taps and critical tricks.
Sourabh Kulesh, Chief Sub Editor at Gadgets 360. and TechiePlus, writes technology news online with expertise on cybersecurity and consumer technology.