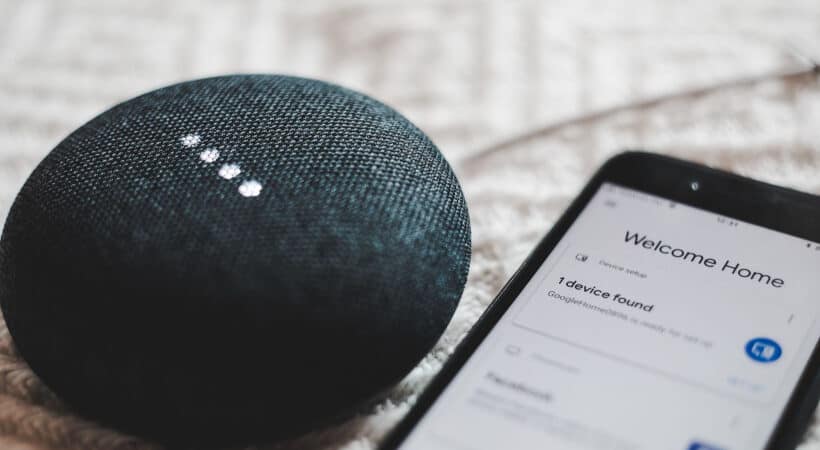 The most popular voice assistant on Android powered by artificial intelligence is Google Assistant. But given that Samsung constantly updates Bixby with new features, it raises the question: Which is superior, Bixby vs Google Assistant? 
There are many different digital assistants to pick from, even though they are currently all the rage. You've undoubtedly used Google Assistant if you use Android. Google Assistant enables unmatched voice search, works well with more devices, and supports almost six times as many languages. Bixby isn't perfect. Bixby has excellent functionality for newer Samsung devices and works well with phone-based and offline commands.
Which one would you prefer? Let's go over Bixby vs Google Assistant in more depth.
What is Google Assistant?
The Google-owned voice service with AI under that name is mostly accessible on smartphones and other smart home gadgets. While offering the same features as the others, it includes more sophisticated assistant intelligence. It is a platform where you can enable voice applications. An android device with version 6.0 or higher, such as cellphones, iPods, Google Home, etc. Therefore, you can pre-install it.
It made its debut as a component of Google's smart speaker Google Home. In addition, the instant messaging app Allo during the Google I/O developer conference in May 2016. Like its predecessor Google Now, Google Assistant uses a natural language user interface to respond to your questions. It also offers suggestions and performs tasks by sending requests to various services. It also uses other Alphabet/Google Company services because it gives access to Google's ecosystem.
What is Bixby?
Samsung Electronics created the artificial intelligence (AI) software Bixby to simplify device interaction and avoid the complexity of fully functional gadgets. Samsung's latest attempt to provide a smart assistant to rival Google Assistant, Apple's Siri, and Amazon's Alexa is Bixby, the company's very own virtual assistant.
Is Bixby good? Like other voice-based virtual assistants available today, Bixby interprets what it ought to do based on what a person says or asks using neural nets and deep learning. It interprets our language and our intentions using natural language processing.
It implies that, like Google Assistant, Bixby will be available to anyone with Samsung devices for several chores, queries, and capabilities. The built-in voice command software S Voice comes with the Samsung Galaxy S5. In addition, other handsets have undergone a significant makeover in favor of Bixby. If you want to learn How to play Wii on Laptop, click here.
Bixby vs Google Assistant 
Here are the points to be noted for Bixby vs Google Assistant.
Accessibility
Although Samsung's Bixby voice assistant is intimately in the Samsung SmartThings platform, you can only use it on Samsung-branded products. You can control multiple devices via the SmartThings app, which integrates with the Samsung Galaxy Home speaker.
However, employing Bixby can bring up restrictions if you have a more diverse digital ecosystem or several customers using various Android devices made by manufacturers other than Samsung TV.
On the other hand, you can pre-install Google Assistant on all Android smartphones running version 6.0 or higher. As it is accessible in a far wider range of locations. It connects to gadgets through Google Home, including some from other manufacturers, like Apple (with limited functionality) for Bixby vs Google Assistant.
Additionally, Google Assistant is integrated into the hands-free Android Auto for navigation. Therefore, it is compatible with many of the best media providers.
See Also: Chrome Won't Connect To Internet? Easy Steps To Solve The Problem
Device Integration
What's best? All Google Nest and Home products, like Android TVs, wake-up lights, security cameras, and speakers, support Google Assistant. You can utilize the digital assistant to carry out tasks while driving if you have Google Assistant installed on your Android Auto device. Other smart devices from other brands also support Google Assistant. For instance, Lenovo's Smart Home System has a voice assistant.
On the contrary, Samsung's Bixby is only available on Samsung hardware. It is also restricted to the SmartThings app alone. It's just more constrained, which is sometimes a negative thing. The terrible thing is that Bixby's full functionality is only available on newer smartphones. Therefore, you'll need to constantly update to make the most of Bixby, unlike Google Assistant, whose functionality tends to migrate to older devices.
If you live with numerous people who use multiple Android gadgets, Google Assistant may be a better alternative for easier integration. It will only matter a little to users who have been carrying Samsung devices for decades and want to keep investing in new Samsung items.
Because Google Assistant is accessible on so many more devices, you can put together a complete system that is simple to use for comparing Bixby vs Google Assistant.
Language Support
You can use Google Assistant simultaneously in two languages. Bixby only recognizes seven languages, whereas Google Assistant supports over 40. Additionally, only some of the seven languages that Bixby currently provides are fully functional.
US English, Korean, and Chinese are the main languages with complete capability. The more adaptable Google Assistant is, the better it is for bilingual and multilingual users. Use Google Assistant instead of Bixby. 
See Also: The Top 6 Best Anonymous Voice Chat Apps In 2023
Features
Although Google Assistant normally provides more functionality, accuracy, and quicker results, Google Home and Bixby are comparable in most other ways.
Similar tasks, including managing mobile devices, reading and sending text messages, and displaying information based on web searches, are tasks that Google Assistant and Bixby are capable of. But because it can connect to more devices than Bixby, Google Assistant is more adaptable.
Google Assistant is one of the best voice assistants that can carry out tasks and respond to voice requests, if not the best. Although Bixby is not a total failure, it is still slower and less accurate than Google Needstant.
This is blatantly clear now that searching the internet is simple. Google Assistant is great at conducting web searches and is adding additional third-party apps (like WhatsApp) to give consumers more hands-free options.
Yet Bixby shines in offline tasks like configuring Samsung devices to function optimally under certain conditions (for example, saying "I'm driving" will switch off Wi-Fi, enable Bluetooth, and start a playlist). The Bixby reviews are amazing.
See Also: How To Install Spectrum App On Samsung TV – Full Guide
Smart home integration
Several Google Assistant capabilities are centred on smart home devices like Google Home and Google Home Hub. Numerous other smart home appliances, including smart speakers, smart displays like the Lenovo Smart Display, and smart security cameras, are available from manufacturers that work with Google Assistant. You could use Google Assistant to voice-command any of these devices after it is linked to your account.
All Google Assistant-enabled devices can be handled using the Google Home app, making it simple to connect, detach, and troubleshoot devices in one place. While many smart home devices have apps to control settings and specific operations, this is only the case for some devices.
Bixby home review are great. Bixby is connected to the Samsung SmartThings hub, which manages smart equipment in homes when it comes to smart home integration. The Samsung SmartThings hub, which manages gadgets in homes through a mobile app, is connected to Bixby regarding smart home integration. 
To view connected devices, add devices, or look for new devices, ask Bixby. Tell Bixby to change the thermostat's setting or start the next song on your playlist. With Bixby, you can even communicate with your smart refrigerator.
FAQs
Who is the assistant that Android uses?
Google Assistant By saying 'Hey Google,' you can utilize Voice Matching on your smartphone or watch to communicate with Google Assistant. Discover how to employ Voice Match to talk into a speaker or Intelligent Display with Google Assistant embedded.
What uses Google Assistant the best?
The greatest Google Assistant commands enable you to manage your schedule, translate other languages, stay in touch with your family, find nearby restaurants, and quiz yourself on trivia. Additionally, there are specific instructions for managing any of the top Google Home-enabled appliances in a smart home setup, so we can compare Bixby vs Google Assistant.
Is Bixby worth using?
Samsung's digital assistant, Bixby, enables voice-activated task completion. It develops from S Voice. Like other voice assistants, Bixby allows you to send texts, check the weather, make phone calls to friends and family, open apps, and manage music playback.
Will Bixby take calls?
The Bixby assistant will translate between speech and text on both sides of a text conversation when using the new Bixby Text Call capability to answer a phone call.
Is Bixby Safe?
Users may interact with strangers and adults, as well as other untrusted users, making it less secure. Furthermore, it must be made apparent if sharing profile information is necessary for social interactions. The private data may be made available to the general public.
Conclusion
We looked at Bixby vs Google Assistant. Google Assistant and Bixby accomplish many of the same duties regarding fundamental functionality. At the same time, Bixby is bound to the Google Home ecosystem. To decide which is best for you, look carefully and can pick between both.
See Also: How To Save Google Drive Photos To IPhone [Step By Step Tutorial]
Sourabh Kulesh, Chief Sub Editor at Gadgets 360. and TechiePlus, writes technology news online with expertise on cybersecurity and consumer technology.