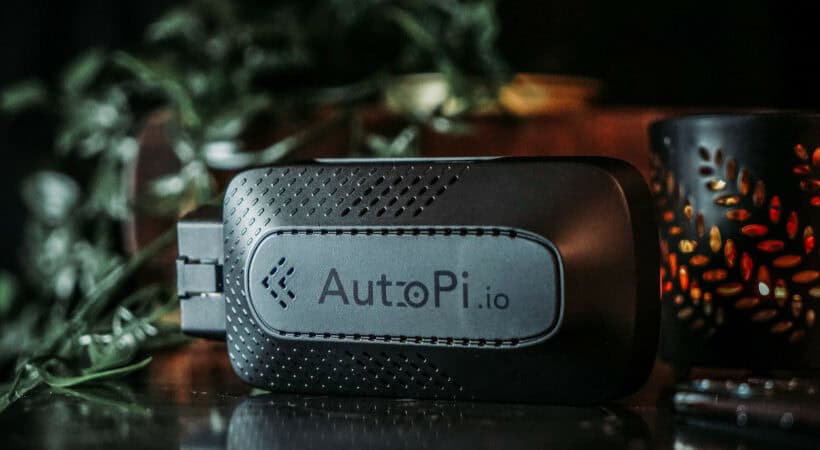 There are thousands of apps available for Android and iPhone that help you take better care of your car. But if these apps confuse you then let us tell you about the OBD2 app. This is an intuitive and easy-to-use app that gives you live OBD2 data and much more than you can imagine. Read further to know about the best OBD2 apps for your android and iPhones.
OBD is nothing but On-Board Diagnostics for your car. It is an electronic system that indicates the problems and generates outcome reports for your vehicle. OBD can run diagnostics for your car and give you results that help you find the issues in your vehicle.
Let's see What OBD2 is?
See also: How to Mirror Mac to Firestick – [Complete Guide]
What Exactly is OBD2?
On-Board Diagnostics (OBD2) is your vehicle's fault detection electronic device. This device is programmed to detect the faults of the automobile vehicle.
The user has to attach the OBD2 to the 16-pin connector beside the steering wheel, and the defect or the problem detected after the diagnostics done by the OBD2 can be seen near the dashboard. It is one of the best car tuning software used in Windows that helps your car to stay in good health.
Now let's see the best OBD2 apps so far in 2023.
List Of 8 Best OBD2 Apps
Here are some of the best OBD2 apps with different features for your cars:
FIXD Sensor Bluetooth OBD2 Scanner
FIXD Sensor is one of the best OBD2 Scanners customers highly prefer. It is a wireless connector for your vehicle which is Bluetooth supported and can wirelessly get paired to your android and iPhone devices. The app is adaptive and easy to use. Read this article, to learn about how to Find IP Addresses on Mac in 5 Simple Ways.
It runs a diagnostic flowchart for your engine light check.
Users highly recommend FIXD Sensor Bluetooth OBD2 Scanner as it has premium key features like real-time multi-level car health monitoring, which tells you about the current health of the car. It also provides the user with maintenance alerts needed for servicing the vehicle.
The set-up is simple and easy to use as it has Bluetooth compatible with Android and iphone devices.
Visit: FIXD Sensor Bluetooth OBD2 Scanner
Torque
Torque is one of the best OBD2 apps for android. This app is only developed for android users, and ios devices won't support this. It comes with two types of models- lite and pro. Torque lite is free for the user and will perform the basic diagnostics just like any other good OBD2 reader. Torque Pro has an optional upgrade that upgrades the Torque Lite version to Torque Pro. The torque pro runs diagnostics and reads the signals and system faults. Torque Pro costs $5 for a subscription and has many key features.
The users love the "track recorder" feature of Torque. This tracks the videos and displays them on the screen. It is a real-time recorder which makes it cool. 
However, Torque has many pros, but one of the best features is reading signals and most of the engine codes, which make it more efficient to use. This is undoubtedly one of the best OBD2 apps, but it is only available for Android, so ios devices are not compatible.
Visit: Torque
DashCommand
The DashCommand OBD is another most used OBD with an attractive interface. It is popular because of the in-built displays and the custom gauges. The DashCommand supports ios devices and provides user diagnostic reports on engine combustion, fuel emission usage, and vehicle performance. Unlike other Bluetooth OBDs, you have to connect this OBD2 manually to your vehicle.
DashCommand has a great real-time GPS enabler and Race Tracking feature. DashCommand is one of the best OBD2 apps on ios.
Visit: DashCommand
See also: 8 Best Tweakbox Alternatives In 2023
BlueDriver OBD2
BlueDriver is the most picked app by users from Amazon Prime. Many DIYers mainly use it. It is user-friendly, and both ios and android users can use it.
Many everyday drivers use this app as it gives engine reports and reads engine codes. BlueDriver is easy to use and adaptable, which makes it one of the best auto diagnostics apps.
Visit: BlueDriver
OBD Auto Doctor
OBD Auto Doctor is one of the popular vehicle diagnostics apps in 2023. You need to buy the scanner differently along with this product. This OBD Auto Doctor is preferred because of its features and versatility. It supports various scan tools and is compatible with Android and ios devices.
This app comes in many languages. Not necessarily having to buy the scanner from the same company as the product comes with freedom of choice when it comes to the scanner. It is compatible with all scanners. The results cannot only be seen on Android and ios devices but also on Linux, Mac, and Windows PC. The OBD Auto Doctor is one of the best OBD2 apps.
Visit: OBD Auto Doctor
OBD Fusion
OBD Fusion is another of the best and most popular OBD2 apps in 2023. It has many upgraded features like real-time vehicle health monitoring and is easily customizable on the dashboard. The user can know about real-time GPS and data logging from other devices, and it can also freeze frame data.
The customizable dashboard feature is useful for the easy transfer of data. It provides easy and effective monitoring, and almost accurate GPS enabler, and an OBD2 wifi enhancer, which makes it versatile and user-friendly. 
Visit: OBD Fusion
GoFar
GoFar was developed to track the mileage of your vehicles. It can perform multiple scans and generate a diagnostic report for your car. The cost of this scanner is $79 for the pro feature.
Free feature is also available and as effective as the other scanners. This is one of the best obd2 android apps in 2023 as it is useful for daily drivers. Some key features include GPS map tracking, speed alerts, and regular health monitoring of vehicles and fuel efficiency.
Visit: GoFar
Carista
Carista is an interface-friendly app that allows you to customize your car. This feature makes it similar to Carly. Some of the key elements of Carista include interior and exterior customizing, car warnings, and panic buttons. 
All these features make the app driver-friendly and versatile.
Visit: Carista
FAQs
Where can I find my OBD Port in my vehicle?
OBD Port is mainly located behind the steering wheel. In some cases, if you don't find your OBD Port behind the steering wheel, it is a possibility that the Port may be designed beside your dashboard.
Should I prefer cheap OBD apps available in the market?
The choice of OBD apps depends on your requirements for your vehicle. Many OBD apps are available in the market with multiple advantages in a single app. The more features, the more is the price of the product.
Can a simple OBD Scanner tell me what's wrong with my car?
As far as your vehicle is compatible with your OBD product, the OBD Scanner will work accurately and tell you the fault in your car.
What are some features to look for while buying an OBD App?
Some features you must look at while buying your own OBD App include- real-time health monitoring, engine and fuel diagnostics, automated alerts for your vehicle, repair guidance, and service warnings.
Conclusion
OBD Apps provide you a complete diagnostics, as in a real-time survey of your vehicle. After installing OBD in your car and scanning it, you can know about your car's current health and the fault in your vehicle and get better results.
In this article, we have covered the best OBD2 apps to use in 2023.
See also: 6 Best Xbox 360 Motorcycle Games To Play In 2023
I love technology and computers! And I love spreading more and more about it too! So, this is my attempt to share as much as tech news as I can with people all over the world.