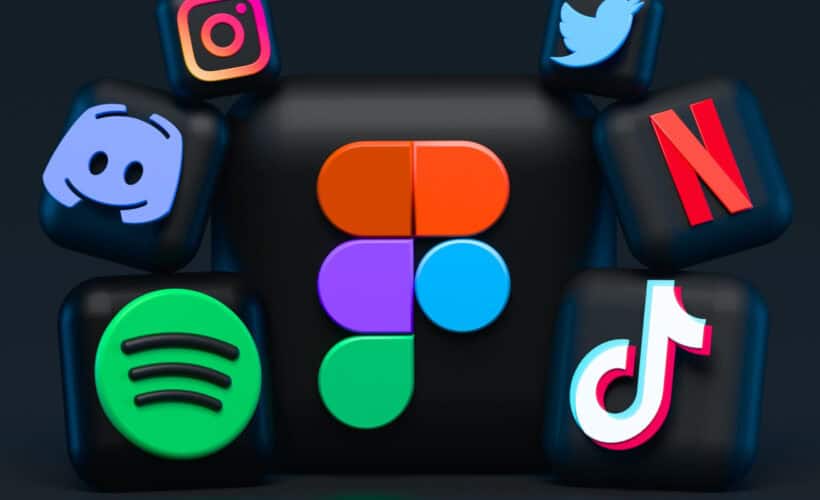 Many media players may be available in this modern world, but MacOs have an incredibly smooth, stylish interface that offers something very different from others. Our happiness hides in our hearts. We have to enhance it with a lovable music player. The choice is in our hands. Music can change everything in the world. Opting for the right one is crucial for us.
Music is the heart and soul of many individuals. Here we get the 7 best music players for Mac in the 2023 list, like VLC, Vox, and others.
We must try and enjoy the music. Not only English, but you can enjoy music in Chinese as music has no language. Many media players may be available in this modern world, but MacOs have an incredibly smooth, stylish interface that offers something very different from others. Here is the ultimate debate on the best music player for Mac. Let's go!
Top 7 Best Music Players for MAC 
The music combines and illustrates what a calm or happy mind wants. It gives us an idea to understand people better. We always make sure to buy a player or an audio device well-suited to our needs. So, here you go! Best music players for MAC!
Elmedia
Elmedia Player takes the lead in Mac music player settings. It adheres to the best audio playing standards in any audio player for Mac. Elmedia supports various audio formats, including M4A, MP3, AAC, WMA, OGG, AC3, and others. You may also use it to play files like FLAC on Mac, which iTunes cannot open on macOS.
Other outstanding features include dedicated music volume control and a 10-band visual equalizer. Fine-tune every small option to your preference, either manually or with the help of well-chosen presets. Furthermore, the Elmedia Mac media player allows you to configure passthrough for hardware decoders such as AC-3 or DTS for surround sound.
This program is an audio receiver, allowing you to connect Macs and play music through external speakers for a complete experience. Finally, Elmedia Player manages your media collection with a compelling playlist function that neatly arranges your files. But don't just take our word for it; learn for yourself.
Visit: Elemedia Music Player
VLC Media Player
There aren't many free music players for Mac that can compete with VLC Media Player. While VLC is primarily a video player, it also provides excellent audio options for music fans. You receive the same fantastic support for audio formats as you do for video, not to mention smooth streaming and easy-to-use playlist management. 
There's not much to say other than that it's worth a go, especially if you're looking for a quality Mac music player without the extra costs.
In such instances, VLC will supply something straightforward and simple to use. 
Visit: VLC Media Player
PinePlayer
Pine player is considered an exclusive listening digital music player for music lovers who use the OSX operating system. It supports almost all formats like MP3, FLAC, APE, AAC, M4A, WAV, WMA, DSD, SACD, ISO, etc. The sound quality delivered from the Pine player is incredible thanks to its Oversampling Filter, which converts compressed MP3 files to a higher sample rate.
The music that plays through this player has a delightful listening experience with clear and gapless playback functions. At last, with this free music player for Mac, you're guaranteed a smooth experience. How about you make this your best music player for Mac for this year?  
Visit: Pine Player
IINA
Based on MPV, which provides one of the best decoding capacities on macOS. To attain the most authentic macOS feel, IINA provides gesture controls, dark mode, a touch bar, and mouse and trackpad controls. It may be the perfect choice for an open-source audio player for Mac. Its customizable user interface includes multiple color schemes and on-screen controller (OSC) layout positioning. IINA provides a command-line tool and browser extensions.
The use of the application is very simple. It has an interface that we can adjust to our needs, and many advanced settings and customizations are delivered to the user for better performance.
Visit: IINA
Read Best Loud Music Players For Android [2023] – Top 4
Vox
Vox is a well-designed and very easy-to-use Mac music player. It comes with a long list of features and support for a wide variety of audio formats. Moreover, Vox features a simple, clean, and versatile interface that provides instant access to a powerful player and numerous unique features that enable you to enjoy your favorite music regardless of the file format. We affirm this is the best music player for Mac. You should try it!
The player can be controlled directly from within the main window. Vox has a handy equalizer with numerous presets to which you can add your custom mode. The Vox audio player also supports your iTunes library, a radio function, and enables you to scrobble your music to Last. f.m.
Visit: Vox
5KPlayer
5KPlayer is a new-style and powerful free media player for Mac Os. One of the major features is the built-in radio player with a free selection of preset satellite radio channels. You can also convert video files to audio MP3 and AAC formats. It has the most advanced options like Apple, like switching your playback from Mac to iPhone/iPad and vice versa, and you can transfer your iPhone photos to your Mac. It takes your multi-screen playback experience to a new level and becomes your favorite.
A streamlined user interface that makes it easy to understand and use. It magically links billions of DLNA-compliant devices and streams video music between them and your Mac. Furthermore, It is free and safe to mirror and record anything on your iPhone screen after mirroring it on the computer without adware, spyware, or any other factors that may threaten the security and privacy of your computer and iPhone. 
Visit: 5K Player
Audirvana
It is a simple and powerful music player with a lot of promises. This includes integration with hi-fi streaming services like Tidal. This feature creates a rich and immersive user experience. Audirvana is a solid one for Mac audio players for serious audiophiles. It includes multi-channel support and is very easy to access. Also, it has a convenient mobile app for download and uses as a remote control for the desktop app. Which is paid version and quite expensive. But you can try it as a free trial and enjoy the music first.
The best way to improve the audio quality of any PC or MAC is the best one to choose. It brings the convenience of advanced library management, multi-channel audio playback, and many more features. You can browse and play recommended tracks or albums or playlists for any occasion on your hand.
Visit: Audirvana Music Player
FAQ's
Which audio player is best for MAC?
The most recommended audio player is Elmedia Player. Apart from it, JustPlay, VOX, 5KPlayer, IINA, VLC, Swinsian, and Fidelia are some other most popular audio players.
How can I play music on MAC without iTunes?
You can play music on your MAC by using QuickTime. It is easier to play music except those added to iTunes Library or iTunes playlist.
What are the offline music players for MAC?
Here are the series of offline music players for MAC: Musify, Offline Music Player, Rocket Player, Vox, Poweramp, AIMP and Pulsar.
Why can't I find iTunes on my MAC?
In the macOS Catalina model, iTunes has been replaced with different Apple Apps. You can access the iTunes media library on Apple Music App, videos on Apple TV App, podcasts on Apple Podcasts App, and audiobooks on Apple Books App.
Conclusion                                                                            
Music is kind of an indispensable part of our stressful lives. Music can evoke the strongest and the most vulnerable feeling in you. The above-mentioned best music player for Mac will do the work for you!
See Also: Top 5 Music-Making Apps For The Musician Inside You
Meet Carrie-Ann Skinner, our Apps & Games Editor with over 2 decades of experience in online and print journalism, specializing in all things tech.