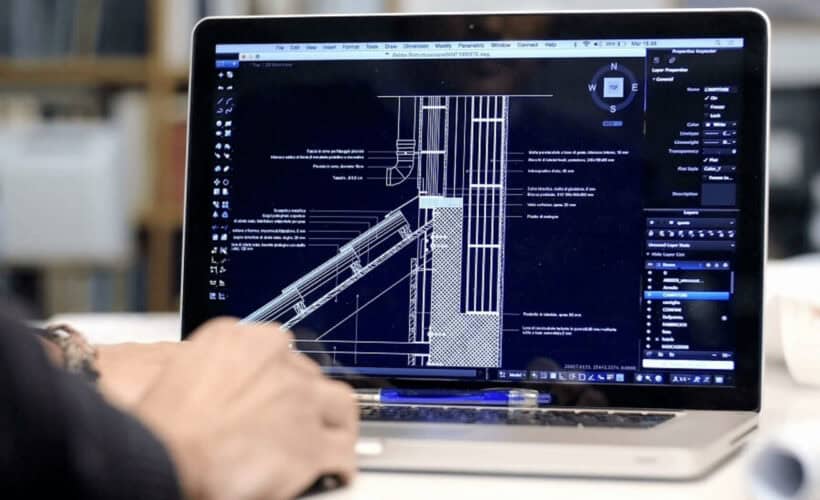 Hello and welcome to our guide, where we give you the best recommendations to clear your doubts and hunches. If you have clicked on this page, it is evident that you are planning to buy a new laptop for yourself but have been stuck on the thought of which is the best laptop for Revit. Also, which Laptop fulfills all your needs and comes at a fair price, so it does not go heavy on your pocket? Today, we will discuss the top ten best laptops using the Revit software.
Some of the best ones include MSI GL65 Leopard, Acer Predator Helios, Microsoft Surface Book 2, HP Pavilion Power, and more. The world of technology is evolving rapidly, and many new gadgets have made their debut in the market. It's the same when it comes to laptops. If you are an engineer, you probably need a computer that can live up to the standards of performing heavy tasks like running three-dimensional modeling graphics.
We also understand that many people are interested in buying laptops, especially for using the Revit software, so we are giving you not one, not two, but the ten best options to choose from. You must follow this guide until the end, and you can easily decide which is the best laptop for Revit. As well as which Laptop best suits you and fulfills all your demands.
See Also: 10 Best Linux For Old Laptop In 2023
What Is Revit?
Revit is a software application used in the architecture, engineering, construction, and MEP (mechanical, electrical, and plumbing) industries for building information modeling (BIM). It is intended to aid professionals in creating detailed 3D models of buildings and other structures and creating construction documentation and other resources.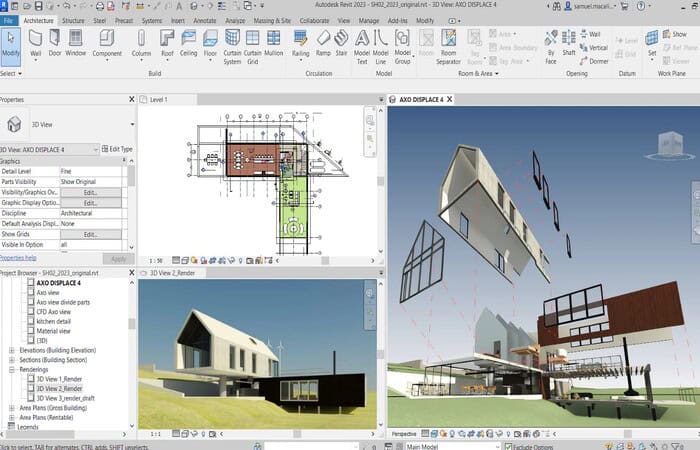 Revit includes various features that allow users to design and document their projects, including tools for creating 2D and 3D views, scheduling, quantity takeoff, and cost estimation. It also supports collaboration and coordination among project team members by providing access to multiple users to work on the same model simultaneously.
Revit is widely used by architects, engineers, and construction professionals to design, plan, and manage the construction of buildings, infrastructure, and other projects. It is available for Windows operating systems.
Laptop System Specification For Revit
The recommended system requirements for running Revit are as follows:
Processor: 64-bit Intel or AMD processor with four or more cores, with a clock speed of 3.0 GHz or higher
Operating system: Windows 10 (64-bit only)
Memory: 16 GB RAM or more
Graphics: Graphics card with support for Direct3D 11 or higher, with at least 4 GB of VRAM
Display: Dual-monitor display with a resolution of 1920 x 1080 or higher
Hard disk: Solid-state drive (SSD) with at least 50 GB of free space
It is important to consider that these are the recommended Revit laptop requirements and that higher specifications may be required for larger projects or running multiple concurrent applications.
Relevant Information Before Buying Top Laptops for Revit
Students and those working on modest projects can get by with an older laptop. Reddit offer best laptops for architecture students and recommended laptops for 3D modeling. Users will be happy to have higher-end computers, as Revit is a demanding technology, and time is short in a professional environment.

Windows 10 (64-bit)  for Revit. Although gaming laptops come with Windows Home, we recommend Windows Professional. You can get powerful laptops for CAD and BIM. It would help if you used Boot Camp or virtual machine software such as Parallels to run OS X on your computer—for example, the following.
Processor
An essential part of Revit is the central processing unit (CPU). Revit uses multi-threading less than many other programs, though, which is unfortunate. Thus, you should pay more attention to clock speed than the number of cores as a result.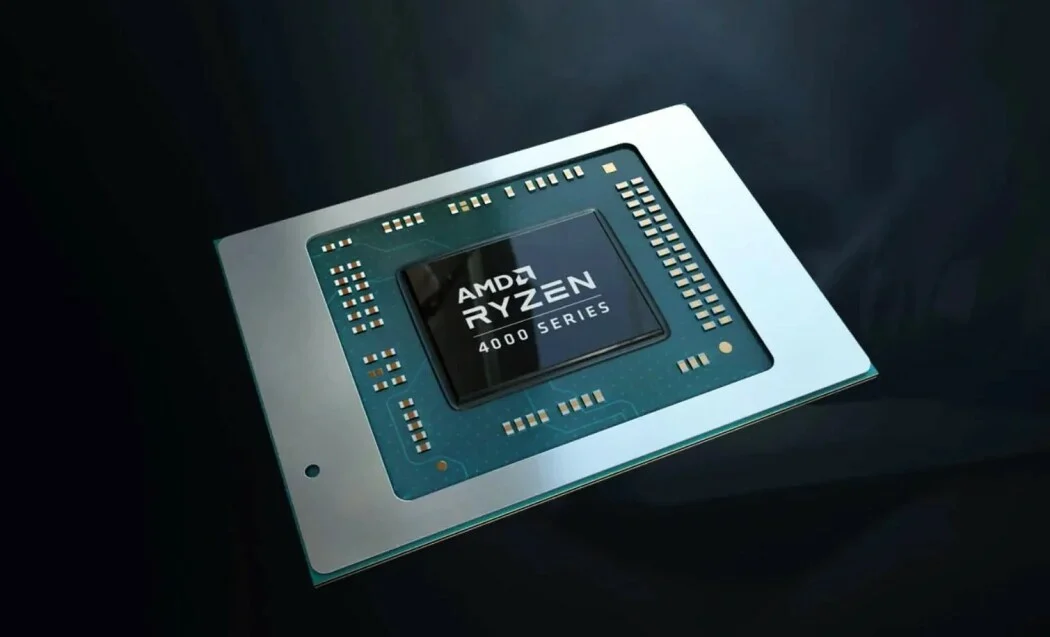 This cannot be easy in laptops, which rank energy efficiency and cooling overclock speed. It's important to understand the number of background processes typically running on a laptop to get a clearer picture of its performance capabilities. Click here to know about it. AMD offers many viable solutions with the Ryzen Threadripper, Ryzen 9, and Ryzen 5 series. Intel's 11th-generation or "Tiger Lake" CPUs seem promising as they are made with faster clock.
Rates
The majority of laptops today will contain 10th-generation CPUs, which are only now beginning to be accessible. The digits can identify the generation after "i7" or "i5"; Core i7-1065G7 is the 10th generation, and Core i7-1185G7 is the 11th generation.
Some gaming computers might work well with Revit because of this focus on clock speeds.
RAM
Revit has high RAM requirements, which can be problematic for laptop users. In some circumstances, you should install more RAM after buying it.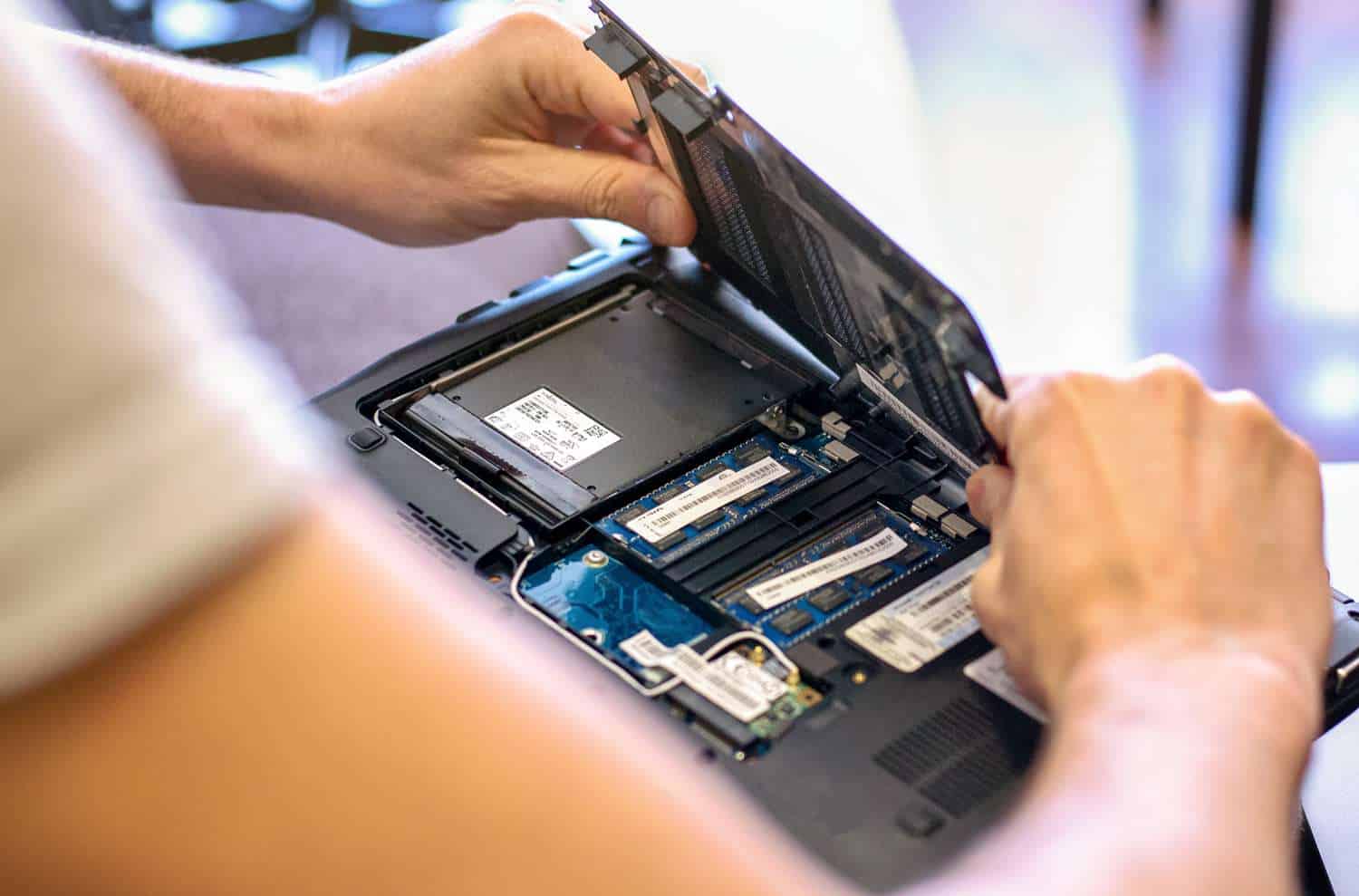 With 16 GB being the smallest, we tell 32GB or 64GB of RAM. To ensure optimal performance, consider using a RAM Cleaner for PC to improve system speed.
Graphics Card and Display
The graphics card options are less significant because Revit relies on something other than graphics processing. This indicates that most graphics cards, especially those used for gaming, function.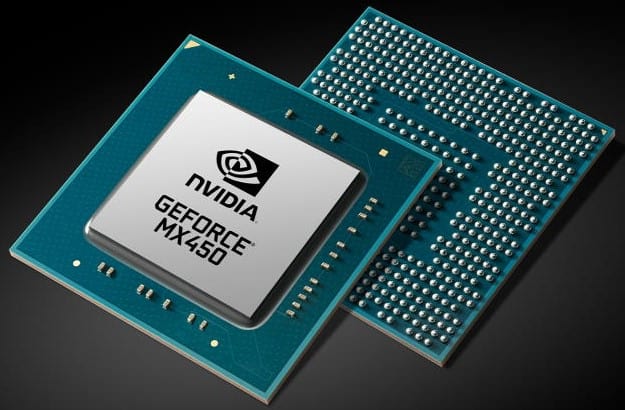 Use more expensive graphics cards from NVIDIA or AMD if you intend to use other applications that rely on graphics processing.
Storage
We tell Solid State Drives (SSD) with the smallest 512 GB of space for the best performance.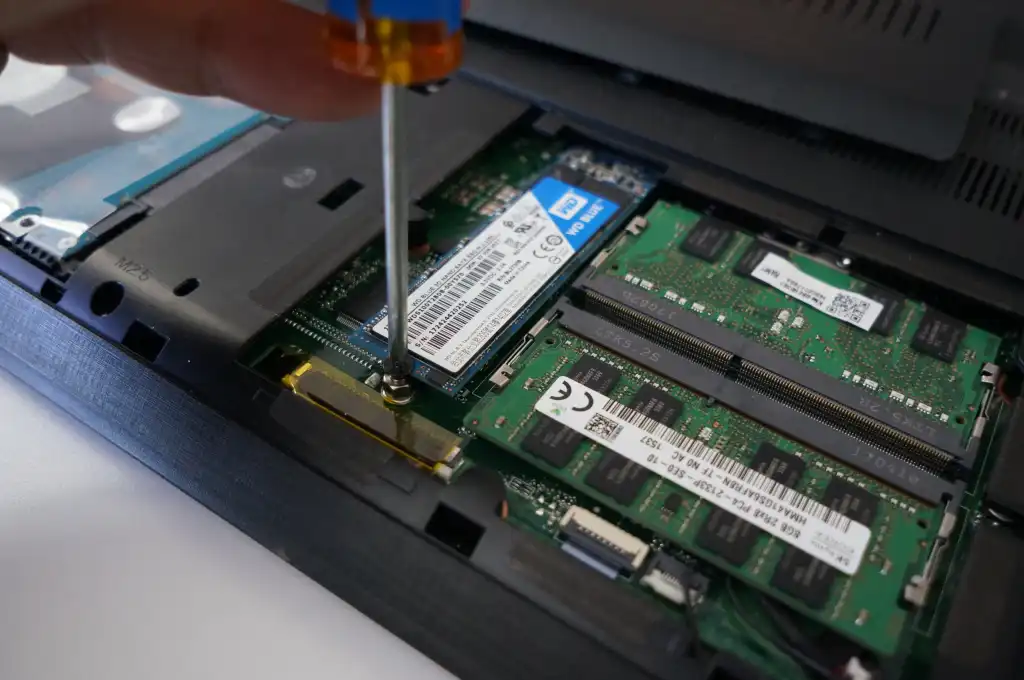 SATA drives will not perform as well, but they will still function.
Standards for Revit
Along with these general guidelines, use RFO Benchmark to check a laptop's performance. The Revit Forum designed and maintained this application, which uses a script to conduct tests (such as opening and shutting a particular test model or adding sections).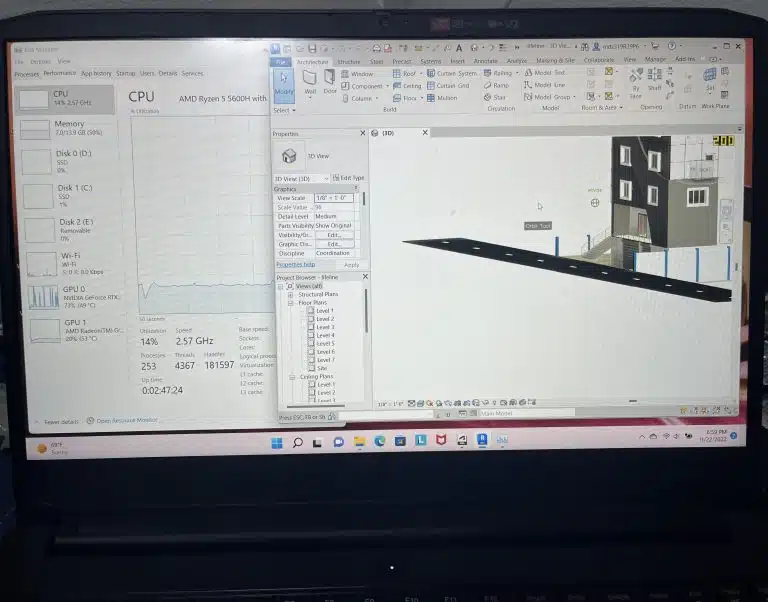 Benchmarks for laptops you're considering in some posts or on your machines. Please be aware that some people have modified their PCs to achieve a better outcome, and the forums have become wacky.
Internal Specs
It would help if you had a lot of strength to operate Revit because it is a demanding program. Verify your specifications at all times. A laptop with a potent internal processor, top-notch graphics, and lots of RAM to use the software.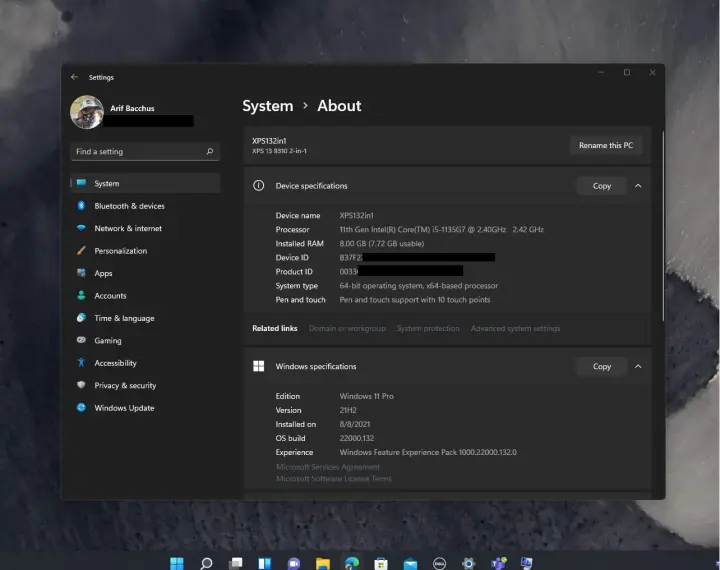 High-end power will cost you a little bit more, but the added speed is well worth it if you need a dedicated Revit machine.
Battery Life
It would always help to verify each new laptop's battery life. Most users want to be free of an outlet, especially those who plan to use a program like Revit for extended periods.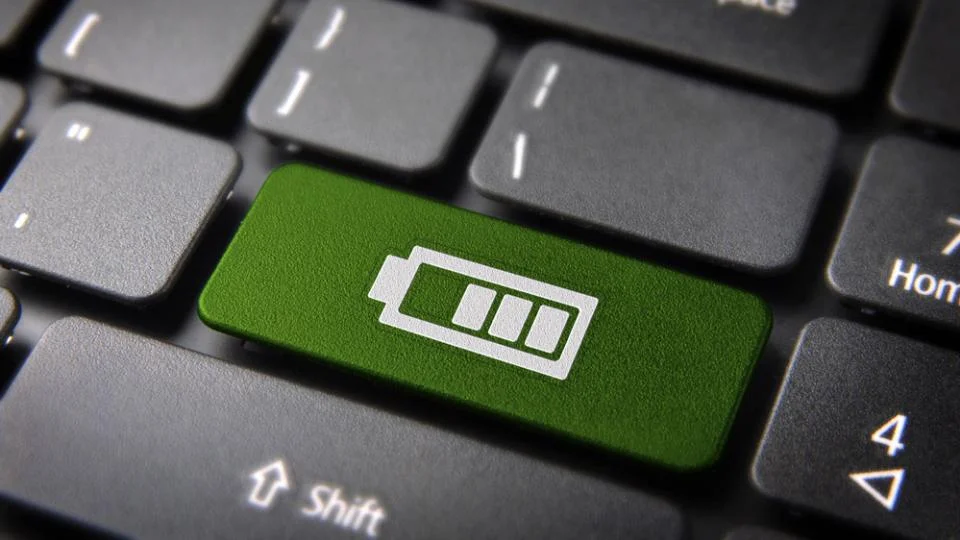 They don't want their machine to break down at an inconvenient time in the same manner. Look for devices that run for at least eight hours on a single charge.
Size and Display
It's crucial to think about how big (or little) you want your computer to be when choosing a laptop for Revit. Although having a more comprehensive screen is fantastic because it makes the program much easier to see, the computer becomes much less portable.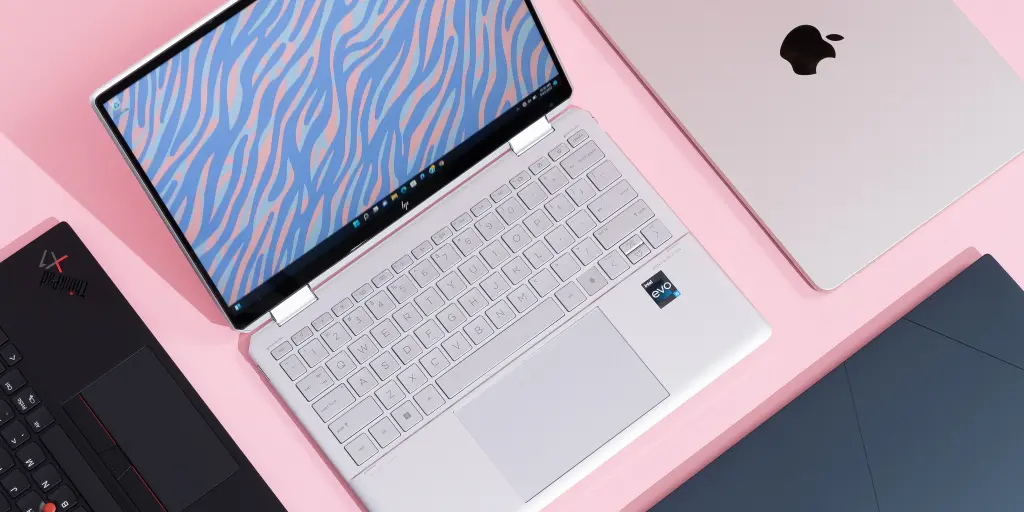 A smaller machine, while easier to move around, won't have the same range of motion as a larger one. This depends on how often you work on the road and how much area you need to work in.
Good Advice and Information
Revit requires some getting accustomed to while being quite helpful.
You can get laptops with good graphics card for Revit.

Regardless of what you need it for or how tech-savvy you are, it's critical to completely comprehend the program before using it. This video fills a need in that regard.

Revit is a high-end program, as was already indicated.
If you want to operate it, you'll need a quick, powerful laptop.

There are many ways to speed up your laptop if you need more power.
List of Best Laptop For Revit | Top 10
Here is the list of these high-end performing laptops with their qualities, disadvantages, designs, aesthetics, and everything you need to know to compare them easily and decide. 
MSI GL65 Leopard
MSI GL65 Leopard laptop has secured the top spot on our list of the best laptop for Revit because of its powerful processor memory. You will also gain a computer with an Intel Core i7 10750H CPU and 2.6 GHz speed memory. It has 8 GB GDDR6 VRAM, whereas the 16 GB RAM can be expanded to 64 GB. The SSD model gives 512.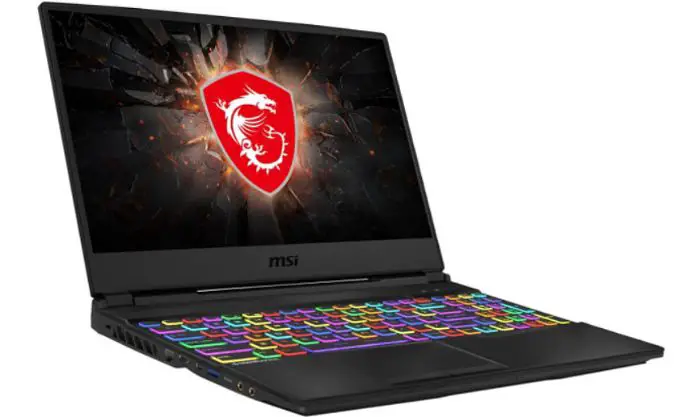 MBNVMe, which is quite a vast storage capacity. For graphics, it has to offer GeForce RTX graphics slots. Also, with the 720p HD display webcam, this Laptop proves its top position in this list. 
ACER Predator Helios
Revit requires high power and a durable processor, and the Acer Predator Helios matches it. The Helios comes with a 10ty gen Intel Core Processor having i7 6Core processor memory. This processor gives a speed of 5.0 GHz.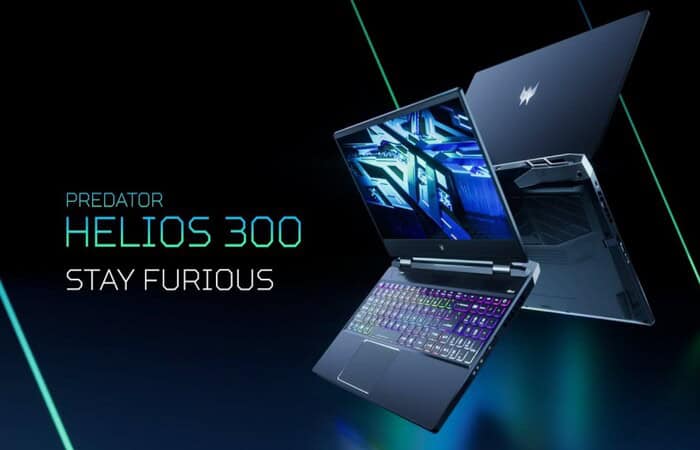 Along with this, you get the NVIDIA GeForce RTX GPU. With this GPU and the GDDR6 6GB VRAM, the Laptop is suitable for high graphics work. The RAM is 16 GB 2933 Mhz DDR4 RAM. The SSD slot gives a whopping 512 GB of storage. Next, this Laptop will get a 15.6 inches HD display with a widescreen LED-backlit UPS display. This is why it is one of the best Revit laptops. 
Microsoft Surface Book 2
This Revit laptop:
It has an 8th Generation Intel Core i7 8650U Quad-Core processor  
The processor speed is 4.20 GHz 
8GB LPDDR3 RAM with 1866Mgh speed. 
NVIDIA GeForce GRX 1050 GPU
SSC with 256 GB storage, along with 2GB GDDR5 graphics memory 
13.5 inches pixel sense display 
10 points multi-touch G5 system 
Additional accessories include Dial, Surface own, and precision mouse. 
HP Pavilion Power
This laptop for Revit has the following:
11th Gen iCore 71165G7 processor. 
CPU memory gives a 2.8 GHz memory speed.  
15.6 inches full HD display screen  
The 512GB PCIe NVMe SSD storage 
DDR4 16GB RAM 
Powerful lithium–ion battery 
Better connectivity options like Bluetooth 5.0+ Wi-Fi 5 support. 
Visit: HP Pavillion Power
Lenovo Flex 5
360 degrees fully convertible display 
Ultra-powerful AMD Ryzen 5 4500 processor + Radeon graphics memory. 
An additional accessory like a digital pen 
14 inches FHD IPS display screen  
Lithium-ion battery life that runs for up to 10 hrs. 
MSI GV62 With GTX 1050Ti
For users like gamers, architectural designers, and 3D modeling, the MSI laptops are a great choice. It is also the best laptop for Revit.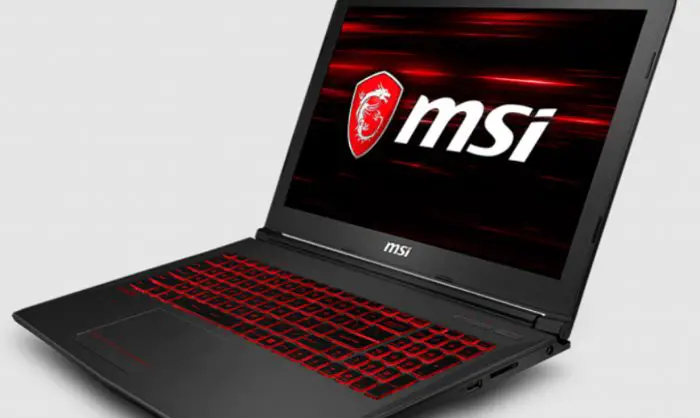 Advantages and features:
Full HD, 15.6 inches" display screen.
Maximum memory of 32 GB.
5.0 advanced Bluetooth technology 
Smart, 8th generation 6core CPU system with superior cooling technology.
Also, a fantastic storage space of 128 GB and 2400 MHz speed.
Visit: MSI GV62 With GTX 1050Ti
Dell Inspiron 15 5000
This brand of Laptop is widely known for its excellent graphics coprocessor and strong CPU processor. This is why it is among the best laptop for Revit.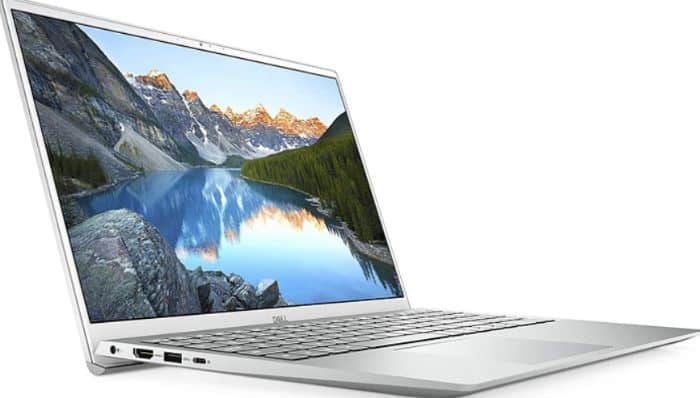 Advantages and features:
8th generation with a quad-core processor.
It has a speed of up to 1.8 GHz.
The Laptop also has a powerful RAM of 16 GB, by which you can perform multiple tasks. 
A lithium-the ion battery of 42W is provided in this Laptop.
Apple Macbook Pro
This is among the best computers for Revit because of the following:
An upgradable memory, DDR4 64GB, is feasible for various tasks.
Also has a great and powerful GPU with 8GB high bandwidth.
AMD Radeon processor, sound system with six additional speakers. 
See Also: Top 7 IOS Emulator For PC | Run IPhone Apps On Windows
Acer Nitro 5
A 9th generation intel core processor.
The excellent Killer NVIDIA GTX 1650 processor for unlimited gaming. 
Alexa-driven AI system.
Asus Tuf FX505DT 
Very handy and affordable.
Best Laptop for TUF gaming.
Also, it comes with the FX505 DT series.
She taught unique NVIDIA GeForce GTX graphics cards.
It has a great feature, ultra-speed file transferring.
Wi-Fi support, powerful CPU that causes less overheating.
See Also: How To Screenshot On ASUS Laptop? – Stepwise Guide
FAQs
What are some other laptops that are good for running Revit?
Other laptops for running Revit include the HP ZBook Studio, Acer Aspire 7, and Asus ROG Zephyrus G14. These laptops offer a combination of strong processors, ample memory, and dedicated graphics cards, making them well-suited for running Revit and other BIM software.
Can I run Revit on a Mac?
Yes, you can run Revit on a Mac, but you must install Windows on your Mac using Boot Camp or virtualization software such as Parallels. Once you have Windows installed, you can install and run Revit just like on a Windows-based laptop.
Are there any laptops that come with Revit pre-installed?
Some manufacturers may offer laptops with Revit pre-installed, but this is rare. It is generally more common to purchase Revit separately and install it on a compatible laptop.
Why does the Revit application lag on my laptop?
Verify that Revit is up to date. Save a copy of files hosted on a network or in the cloud and further test them to locate if the issue is with the remote resource or the entire model. If there are linked models, try unloading them to see if the linkages are causing the slow performance.
What is the ideal graphics card for Revit?
It is recommended to use a mid-range professional graphics card, such as the AMD Radeon PRO W6600 (8GB) or the newly introduced light workload Radeon PRO W6400 GPU (4GB) with a high-frequency CPU and enough RAM.
Conclusion
Hence, these were some of the best laptop for Revit in 2023. Each one with remarkable and specific features makes it easy to use for different purposes. So, in light of this information, we got to know the top 10 best laptops suitable for whatever type you want to work it.
See Also: Unresponsive Touch Screen I Top Ways To Fix It
Introducing TechiePlus's all-in-one Editor, Olivia, based in London. From headphones to music streaming, she's got you covered.