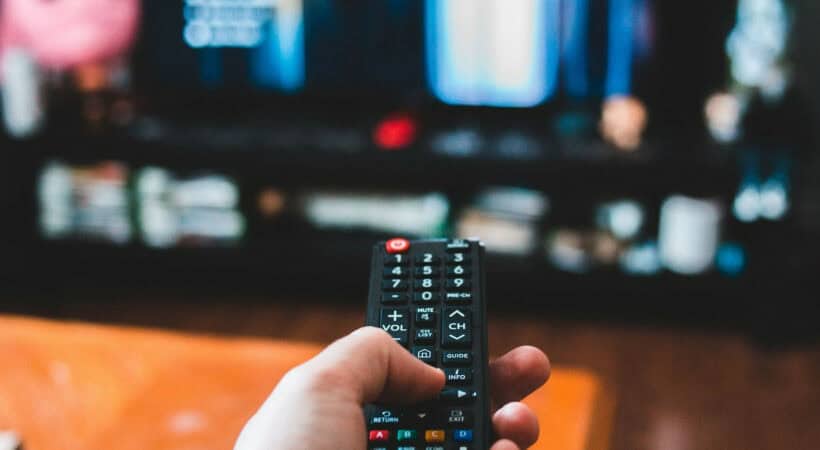 Kodi is a fantastic media player in and of itself, but it becomes much better with the appropriate addon. With the Kodi addons, you can effortlessly stream live TV, sports, movies, TV series, and more. The article discusses the best Kodi addons.
The best addons are The Crew, Loonatics Empire, Ghost, Asgard, Dynasty, Nemesis AIO, UK Turk Playlists, etc. Only a few of the hundreds of Kodi addons available are beneficial to download and install on your hardware. 
Testing out a few addons is the best method to decide which ones best fit your preferences because they come in various shapes and sizes. Using one of these Addons may get high-quality links without any buffering problems. Read below to learn about the best Kodi addons.
See Also: How to install kodi fusion
Best Kodi Addons | Top 6
Here is the list of all the best Kodi addons.
The Crew
The Crew is a well-known all-in-one addon that has been around for a while in Kodi. It is a robust addon that is among the most consistent and trustworthy.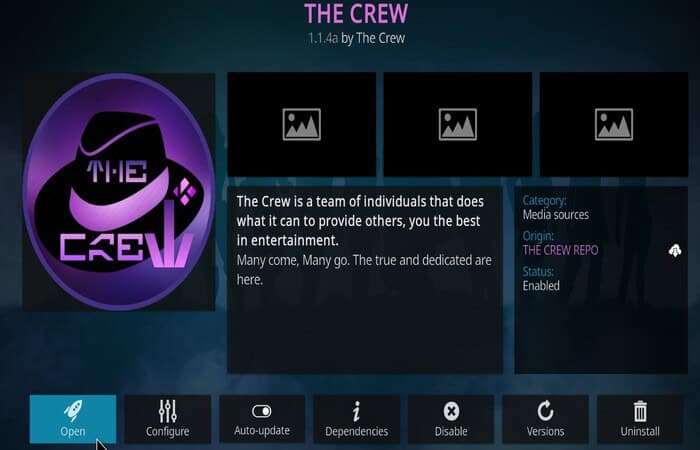 The Crew features several video content areas for movies, TV shows, sports, IPTV, kids, and more.
Loonatics Empire
A brand-new best Kodi addon for video content of all kinds is called The Loonatics Empire Kodi Addon. There are several divisions and genres to select from, including documentaries, anime, IPTV & sports, TV shows, movies, and many more.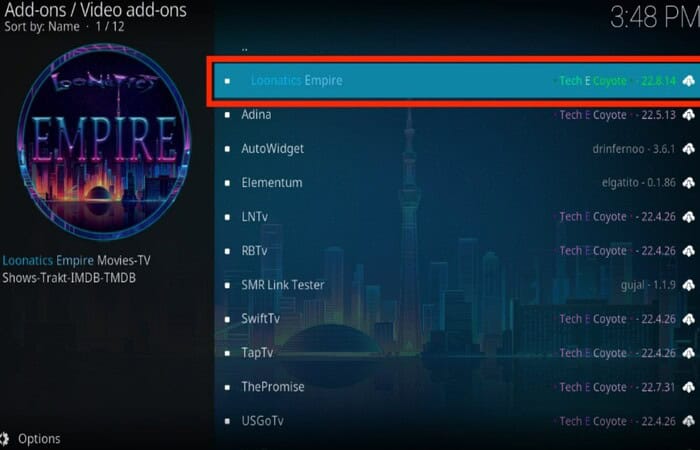 The addon supports Trakt and IMDb accounts. A popular Kodi addon and a solid all-arounder are Loonatics Empire. Also, learn how to Install Stream Hub On Kodi. By Clicking here!
Ghost
The Ghost Kodi Addon is back as a Shadow fork on The Crew Repository. The all-in-one addon has areas for live TV, sports replays, movies, TV series, and more.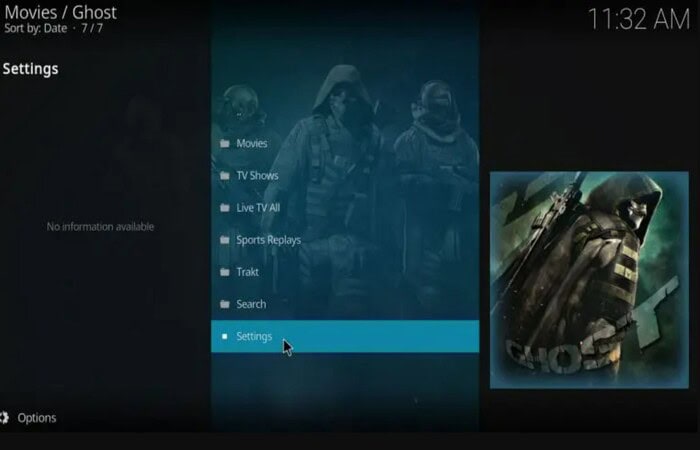 Ghost offers certain 1-click playlists and categories and extracts content from online sources.
Dynasty
The Dynasty Kodi repos is a comprehensive addon found in The Warehouse Repository. The addon contains a lot of playlists and 1-click content in addition to the ability to scrape sources for video content.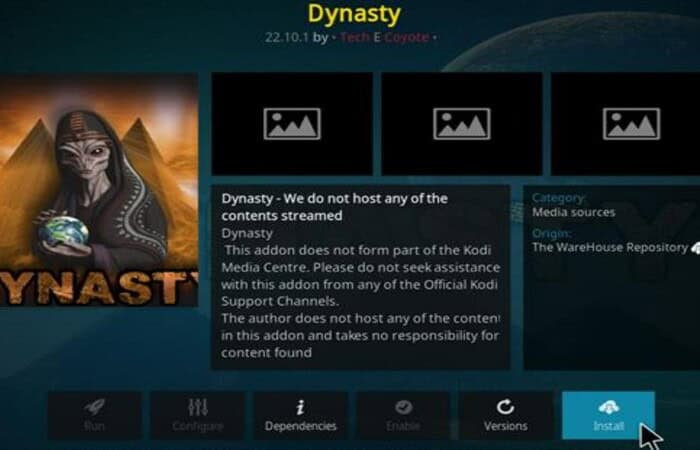 Dynasty is a vast site with a lot of information to explore. Movies, TV shows, sports, documentaries, music, kids, and more are all included in the many sections.
Nemesis AIO
Nemesis AIO is one of the best Kodi addons that offer a variety of video content. Some sections are Live Sports & Replays, Documentaries, Cartoons, and Movies & TV Programs.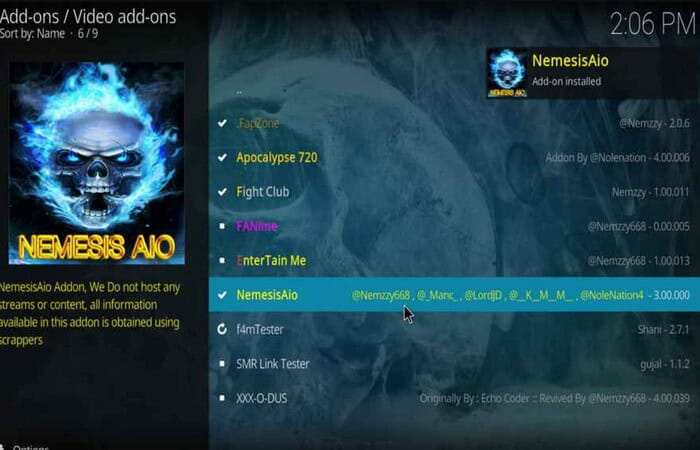 Nemesis also has some distinctive features, such as the ability to have watch parties and an adult section with a password you can choose.
UK Turk Playlists
Playlists for Turks in the UK, a well-liked single-video addition, The Kodi 19 Matrix, and Kodi Addon are now compatible. This addon lists the videos as playlists rather than scrapers, requiring two clicks to begin playback.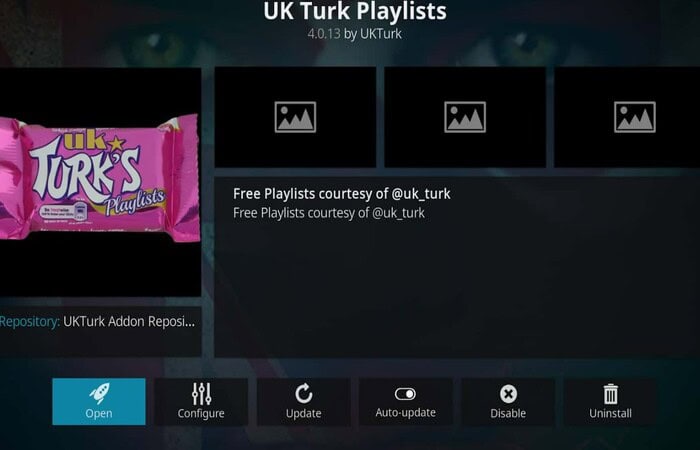 Among the areas and genres available are movies, TV shows, live TV, sports, documentaries, Turkish TV, Turkish movies, and many others.
See Also: How To Add Zen To Kodi? A Detailed Guide [2023]
Best Kodi Addons For Movies | Top 6
Here are the best addons for movies.
Pluto TV
One of the top free streaming services available is Pluto TV. Because it offers hundreds of channels covering everything from reality TV to vintage movies, you'll always have things to watch.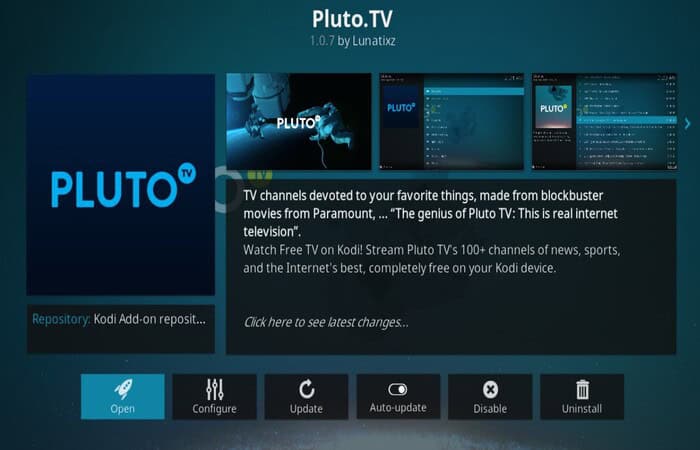 While a limited selection of programming is available on demand, the majority is available after it airs. So, it is advisable to watch it to ensure you get everything that catches your eye.
PBS Kids
Even though many Kodi movie addons provide children's TV shows, it might be challenging to discover ones that don't also include content for adults.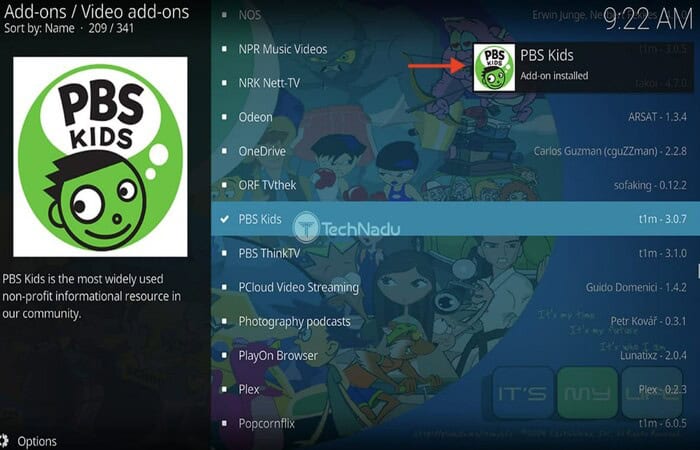 However, PBS Kids only features early-educational programming, including complete seasons of well-known shows like Curious George, Let's Go Luna!, and Arthur. In other words, it's ideal for anyone trying to keep their young children entertained for a long.
WNBC Programs
WNBC Programs is one of the best Kodi addon for movies and lets you view recently broadcast episodes that NBC makes available on their website directly from Kodi.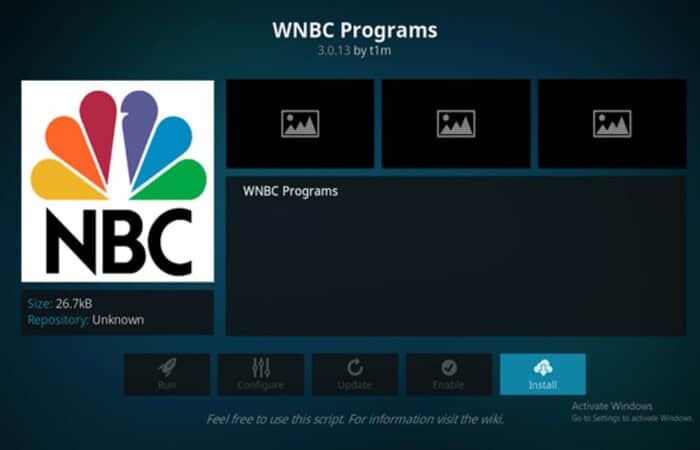 Live broadcasts are unavailable, but you can catch up on recent episodes.
iPlayer WWW
The BBC's iPlayer streaming service and one of the best Kodi repositories are used by the iPlayer WWW Kodi addon to pull content. It provides movies, radio stations, and live and on-demand TV programming.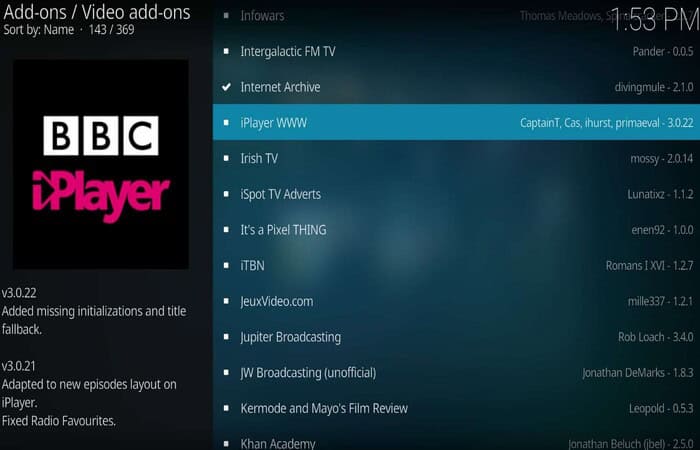 Although using iPlayer Internet is free, you must have a UK TV License. Also, because of its region-locked material, you must connect your VPN to a British server to watch from outside the UK.
7plus
The prolific Creator of the Kodi addons, Matt Huisman, keeps doing excellent work. After recently releasing their Disney+ and HBO Max addons, they have now included a way for Kodi users to view the Australian network Channel 7 to install Kodi exodus.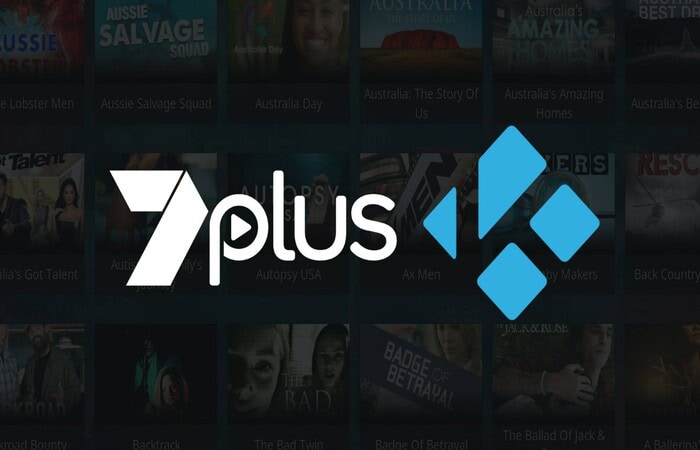 Without even logging up, users can watch on-demand or live-streaming entertainment.
Free Live TV
Many free-to-air live streams, including those from local US news channels, are among the top working Kodi addons, over-the-air networks, and free streaming platforms like Pluto TV, which are viewable with the Free Live TV addon. The best thing is that no login or registration is required.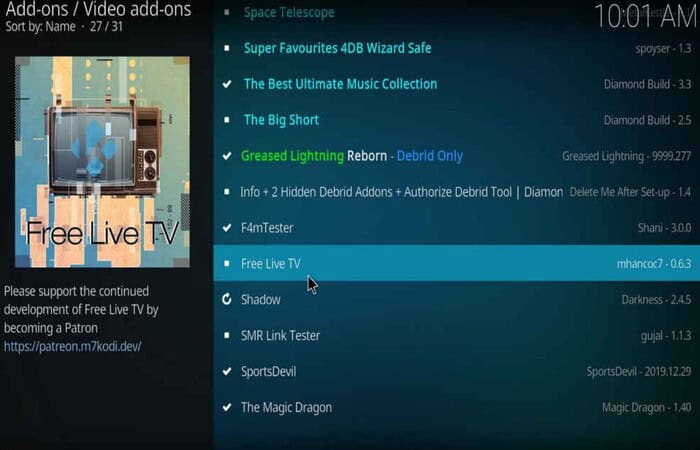 The main drawback is that a VPN must-see local channels while traveling abroad because some streams are region-locked. Also, this addon may only be used with Kodi 19.3 or later.
See Also: Kodi Genesis Not Working? Common Ways To Fix It
FAQs
Is there a restriction on how many Kodi addons I can install?
No, there is no limit on the number of addons you can install. It's crucial to remember that installing too many addons may cause Kodi to lag, so it's ideal for installing the ones you need.
Which Kodi addon has the fastest speed?
Fen is a small, dependable addon that enables quick content streaming over the internet. One of Kodi's fastest addons, it can fetch several high-quality links. Fen is particularly distinctive in supporting Real Debrid, Easynews, and Furk.
Is Kodi still reliable?
While Kodi can also play video from local storage, its true strength is enabling online streaming through various addons. Thanks to Kodi, you can access a limitless quantity of internet entertainment. And you can dive into that pool with hundreds of free extensions.
What kinds of Kodi addons are there?
The primary streaming categories are torrent, Real Debrid, and Free Link addons. Sports, IPTV, live TV, movies, and TV series are among the categories. Addons for torrenting pull content from Torrent Links, which is only advised for experienced users.
Which app outperforms Kodi?
Plex's client-server architecture, which enables you to access all your media on all your devices from a single server location, gives it its true strength. With Plex, you can build your own media server. You can create your own media server using Plex. Plex runs in a very basic manner.
How do I install Addons manually?
Open your AddOns folder. Open the Zipped AddOn file by going to its location. Drag & drop the AddOn's folders from the zip file into the folder after selecting all the files in the Zipped File. Be careful not to put them in a folder that belongs to an AddOn that is already configured.
See Also: How To Free Up Memory On Kodi | Complete Guide 2023
Conclusion
It is all about the best Kodi addons. Most addons are accessible by administrators for free and made available for Kodi users to download and install in a repository. Any device with Kodi installed will be compatible with the addons. Therefore you may choose any of the top Kodi addons with ease.
See Also: Kodi Release VS Nightly | Comparision
Meet Carrie-Ann Skinner, our Apps & Games Editor with over 2 decades of experience in online and print journalism, specializing in all things tech.