Are you a Fortnite fanatic, logging in endless hours to win the match? Are you tired of lacking GPU and failing to keep up with your desired pace? Or are you looking to upgrade your system with the best graphics card for Fortnite that provides the most bang for your buck?
People have invested a significant chunk of time in gaming recently. Of which, Fortnite is on the peak trending list. We expect a real-time gaming experience to quench our thirst for winning.
Do you know that the minimum system requirement for Fortnite is an Intel HD 4000 and a core i3 processor of 2.4 GHz? It runs Fortnite and many advanced-level games at a high FPS rate. But, adding a GPU to your system can enhance gaming performance. Why do we want to compromise on our favorite leisure activity when there are many gadgets to support us for an immersive gaming experience? I've put together the best graphics cards for Fortnite that are smooth, crisp, and high resolution.
See Also: 7 Best Xposed Modules For Android To Customize Your Devices
List Of The Best Graphics Card For Fortnite
It is crucial to remember that the minimum or recommended graphics card for Fortnite is a GTX 660 or Radeon HD 7870 with 2GB of VRAM. Even though purchasing a strong GPU improves your gaming prowess, it also enables various additional features that you could find helpful.
All the positives of the GPU aside, these things cost a lot. Therefore, it is wise to research instead of burning a hole in your wallet.
Choose the GPU that fits your budget and gives you confidence that it will be a good investment. The ideal GPU will last long and give you the functionality you want.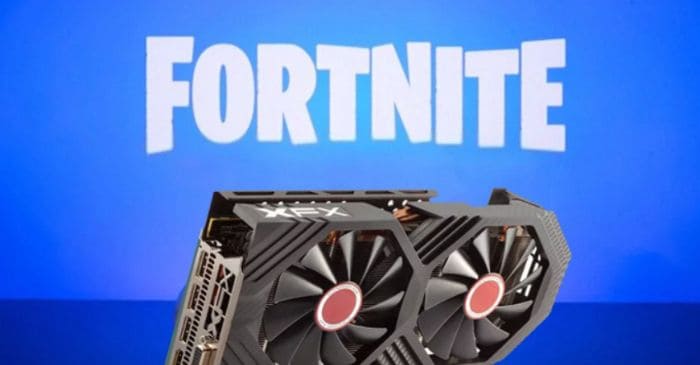 Before we dive into the deeper segment of the ten best graphics cards for Fortnite, let us quickly know the top hit list of graphics cards for Fortnite in 2023. A proper analysis is made behind each model. Right from pricing to performance, all factors are taken into consideration.
Check out more info on the best graphics card for Fortnite. 
Evga GeForce GTX 1060  
A powerful and affordable graphics card for Fortnite. A compact unit. Remarkable output at low energy consumption.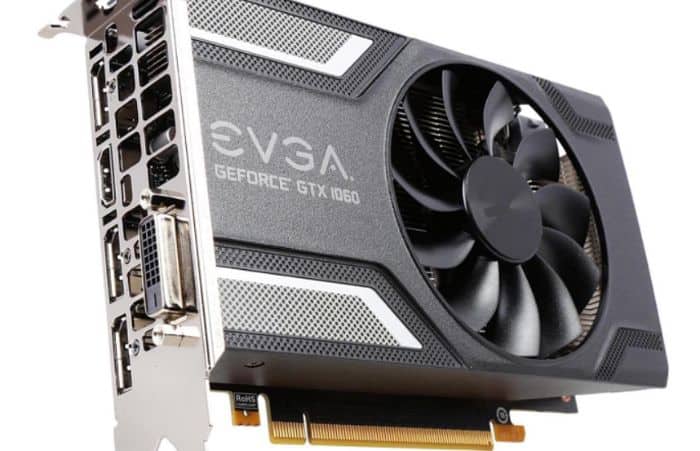 Main specs include Memory – 6 GB GDDR5, 
Clock – 1607 MHz (core), 1835 MHz (boost),
Connectivity – DVD-D, HDMI 2.0 ports, 3 x Display ports.
RTX 3080 
 A premium GPU with 8704 CUDA cores. Designed with 1440p resolution at 144 Hz. Good at ray tracing and DLSS. No issues of overheating.
The 3080 Ti is a beast of a card, and running Fortnite is a small task for this monster. This is why it made the list of the best graphics card for Fortnite.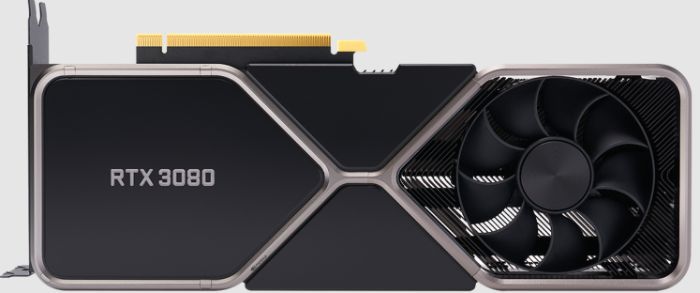 It can game at 4K without breaking a sweat and is more affordable than the RTX 3090 if we ever had the money to compare the two.
Packing 10GB of GDDR6X VRAM, DLSS, and a Boost Clock of 1710 MHz, this card can quickly run all the AAA titles you can find. 
Enormous storage Memory of 10 GB GDDR6X, 
Clock – 1440 MHz (core), 1710 MHz (boost), 
Connectivity – 1 HDMI port, 3 x DP, 
TPD – 320W.
Asus Dual Mini GeForce RTX 2060 
You can relish superior graphics with 1920 CUDA cores. Operates on 12nm processor with 336GB bandwidth speed and 14gbps memory—smooth transition rate 144 Hz at 4K 1440p resolution.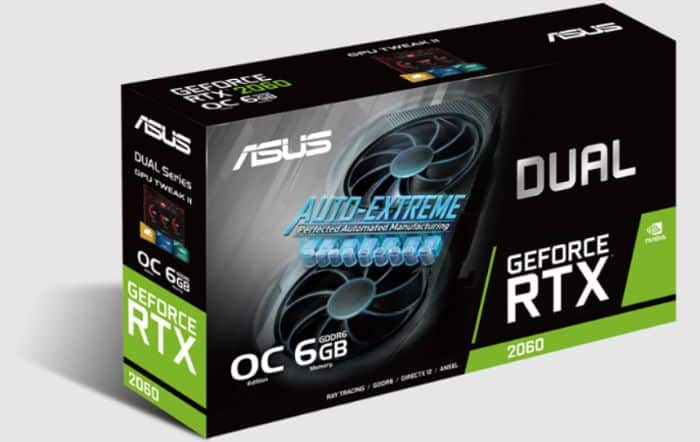 Memory 6 GB GDDR6, 
Clock – 1365 MHz (core), 1725 MHz (boost), 
TPD 500W, 
Connectivity – 1 HDMI 2.0 port, DVI-DL, 1.4 DP, HDCP 2.2
See Also: How To Screenshot On ASUS Laptop? – Stepwise Guide
NVIDIA GeForce RTX 2080 Ti  
Experience a 4K video quality with massive storage of 11GB GDDR6. Its cooling mechanism gives protection against heat. It supports 4 PCs at one go.

Base Clock – 1350 MHz and Boost Clock – 1665 MHz,
TPD 260W
Connectivity includes HDMI 2.0, 1.4 DP, and a USB Type C port. 
Gigabyte NVIDIA GeForce RTX 3070 
This is available at great pricing. Excellent performance and energy-saving unit. Delivers 4K pictures at 100 Frames Per Second.
While this card lives under the shadow of the newer and more powerful RTX 3070 Ti, don't be fooled. This champ packs an incredible ray-tracing performance and can handle games at 1440p resolutions.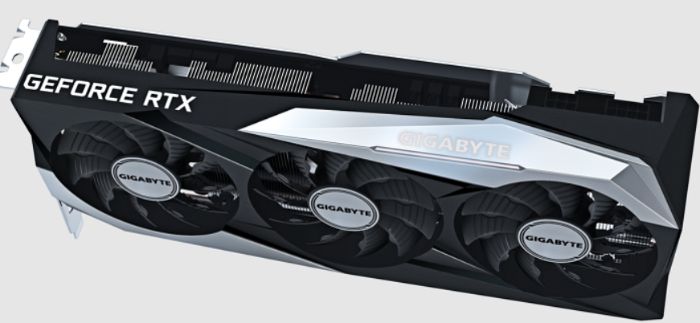 The only downside is its availability, as it's mostly out of stock, and the RTX 3070 Ti is available in more significant numbers.
Memory – 8GB of GDDR6
Base clock 1500 MHz and Boost clock 1725 MHz
TPD – 220W
Connectivity includes 1 HDMI port and 3 x DP
Radeon RX 6800 
You can go for this GPU if you are concerned about the budget. Don't get surprised by its memory capacity (16GB GDDR6). Offers maximum efficiency of 120 fps at a lower price.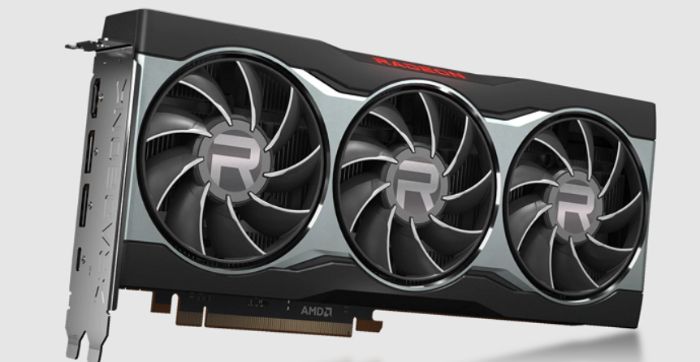 TPD 200W,
The base clock runs at 1700 MHz, and the Boost clock at 1815 MHz
Connectivity – 1 HDMI port, 2 X DP, 1 USB Type C port. 
But, the disadvantage in this is the DLSS part.
MSI GeForce RTX 2060  
A top-tier GPU with 1200 CUDA cores for an exceptional experience. It is built with a cooling system. So, no worries about continuous usage.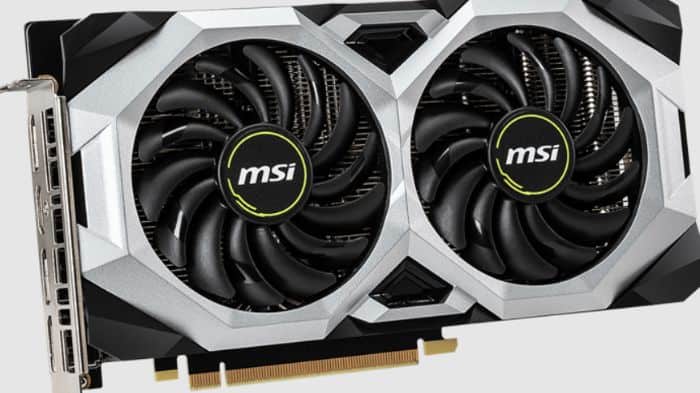 Memory capacity – 6GB GDDR6,
Boost clock speed to 1710 MHz, 
TPD 160W,
Connectivity includes 1 HDMI port and 3 X display ports.
MSI Radeon RX 5600 XT

 
A pioneer brand has produced this GPU on a 7nm RDNA processor. You can enjoy 4K videos at three resolutions and frames per second. Set one of your choices.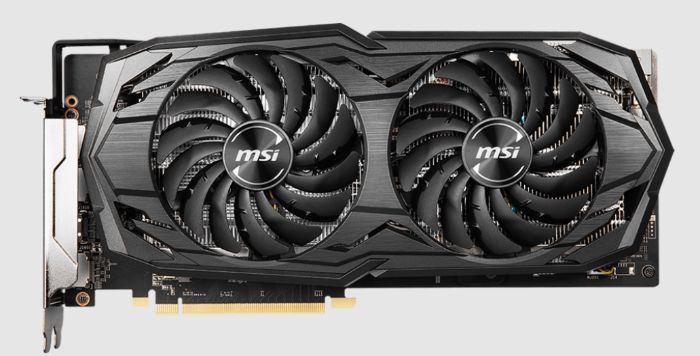 Memory Capacity – 6GB GDDR6
TPD 150W,
Core clock 1280 MHz and Boost clock 1620 MHz,
Connectivity options – 1 HDMI 2.0, 1.4 x 3 DP

When it comes to ray tracing, this GPU does not support it.
PowerColor Red Dragon Radeon RX 580  
Works 12 nm processor for the best gaming battle. Have resolution options at 1080p and 1440p; the frames per second vary accordingly.
Storage Capacity – 8GB GDDR5,
Core Clock – 1257 MHZ and Boost Clock – 1350 MHz,
TPD 500W.
Connectivity options include 1 HDMI 2.0 port, DL-DVI-D, and 1.4 x 3 DP.
The difficulty you may probably face in this is the noise level. Don't fear! It's a bearable one.
Visit: PowerColor Red Dragon Radeon RX 580
ZOTAC GeForce GTX 1070 Ti  
The following recommendation among the best graphics card for Fortnite is ZOTAC GeForce GTX 1070 Ti. It is based on a 16nm processor and delivers its best performance.
Memory capacity – 8GB GDDR5,
Core Clock speed – 1607 MHz and Boost Clock – 1683 MHz,

500W TPD,

Connectivity points – 1 HDMI 2.0, 1.4 x 3 Display Port, DL-DVI-D,
Adjustable resolution with varying frames per second
The main drawback of the GTX 1070 Ti is that ray tracing is ineffective.   
Nvidia GeForce RTX 3060 Ti 
Three years ago, an entry-level graphics card couldn't have performed on par with the RTX 3060 Ti.
Although 4K isn't the card's strong suit, playing in 1080p or 1440p is a cakewalk.
AMD Radeon RX 6800 XT graphics card
This is the best graphics card for Fortnite. It is also the best AMD graphics card built on the RDNA 2 architecture, has 16GB of VRAM, and performs fantastic in 1440p and 4K resolutions.
If you're eyeing an AMD, then look no further than this.
AMD Radeon RX 6600 XT 
PC gamers who want high frame rates in 1080p will find the RX 6600 XT an excellent choice.
While AMD's RX 6600 XT is a worthy challenger to Nvidia's entry-level RTX 3060, if you're looking for a 1440p GPU, you may look elsewhere in the AMD lineup.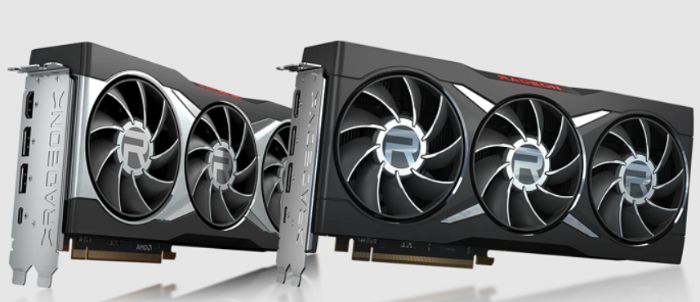 The downside of this card is its lackluster ray-tracing performance and 8GB of VRAM; besides that, it's one of the best graphics cards for Fortnite.
FAQs
Which graphics card is the best choice for playing Fortnite?
Evga GeForce GTX 1060 is generally seen as one of the best graphic card options for Fortnite. It is important to remember that Fortnite requires a minimum feature of Intel HD 4000 for its Graphic card. Therefore, you need to choose accordingly. Other options include Nvidia Geforce GTX 1660 Ti, AMD Radeon RX 6500 XT, and Nvidia GeForce RTX 3050.
Is GTX or RTX better for Fortnite?
RTX is generally the better option for playing Fortnite. In fact, the GeForce RTX 4090 is seen as one of the best graphic cards to use while playing Fortnite. This GPU lets you play Fortnite easily and provides high-definition video quality at 1080p and over 300FPS. Your game, therefore, loads at higher quality and works smoothly.
What GPU can run 240FPS?
Presently, the Nvidia GeForce RTX 4080 is the best to use for running 240FPS. Additionally, it also supports gaming in 1080p high quality. While the GPU is expensive, it is a great investment if you need a higher FPS. This GPU provides high FPs at great equity resolutions due to its raw power and high core count.
How many FPS can you get on RTX 3060 Fortnite?
The GeForce RTX 3060 generally provides a superior number of FPS on Fortnite. The FPS varies with the resolution at 1080P. Fortnite runs on an average of 189 frames per second . At 1440p, it runs at 144FPS and a lower rate of 86 FPS for 4K. While the GPU is expensive, it is a great investment for smooth gaming sessions.
How many FPS does GTX 1650 give in Fortnite?
The GTX 1650 generally provides 213.1FPS at 1080P resolution. It gives a smooth and good-quality gaming experience. The framer per second can vary according to the resolution. For 1440p, you receive a 152.7 FPS average. Similarly, for w1440p, the FPS average at 132.4 FPS. Playing in 2160p leads to a lower FPS rate at 95.9 FPS.
Conclusion
The above-suggested GPUs improve Fortnite gaming and many other esports and trending 2023 games—the best graphics card for Fortnite in the gamer's world. We have pointed from ultra-model GPUs to low-priced and best-brand ones. Now it's your turn! Just have a look at the above before making a purchase. So, you meet at the right buying point. Why Wait? Grab one of your choices and get more out of the graphics card now.
See Also: How To Change Gamertag On Xbox App For Free [Full Guide]
Sourabh Kulesh, Chief Sub Editor at Gadgets 360. and TechiePlus, writes technology news online with expertise on cybersecurity and consumer technology.