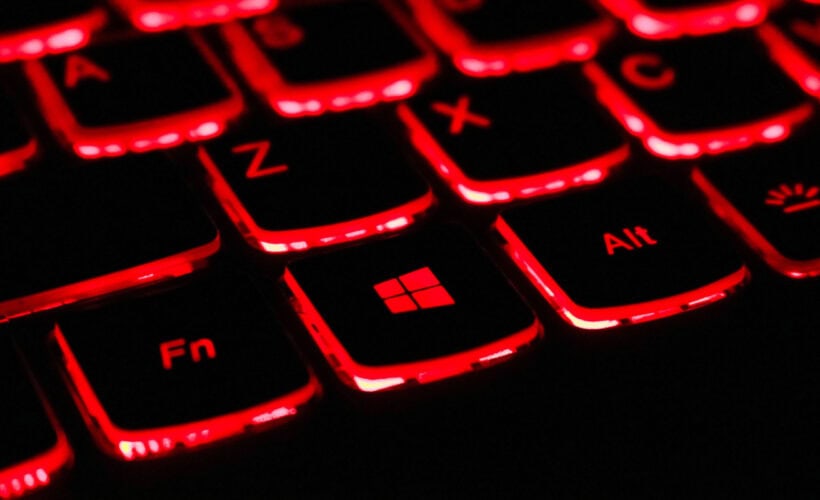 There are high possibilities of monitoring your activities via the keyboard. Keylogging, often used short for keystroke logging, is the action of retrieving data that is input into the computer through a keyboard. To make it easier to understand, you may name it keyboard capturing.
This article will discuss a few best free keylogger software for Windows; you must try using it.
The person operating the logging program can then look into your data and retrieve some sensitive information. Thus, you never know how one can manipulate the keys you struck on the keyboard and steal the data you input in any manner. Whether being software or appearing as hardware, the program is legal, sometimes even empowering employees to oversee the use of their systems. Still, it is often used to steal passwords and information that is confidential to a person. But this is not its limit in functioning. Also, you can study human-computer interaction in many places.
Some business networks use a built-in keylogger legally to monitor network usage without the user's direct knowledge. This software is usually used in IT organizations to troubleshoot technical issues. But many individuals use this system for malicious purposes that cause a threat to private information like credit card details or passwords. Most keyloggers are not stopped by HTTP encryption and carry harm to the user's computer. Even Microsoft has admitted that Windows 10 operator has a keylogger inbuilt. You can also use this software if you cannot open .bin files.
The 5 Best Free Keylogger Software to Use in 2023
Keylogger software is a legally authorized process to monitor your employee's activity or induce parental control on a child's internet surfing. But you must have the admin rights to do so before invading anyone's privacy. Here listed are the five best free keylogger software for Windows. Check out these password recovery tools if you have lost your password/key and want to recover it.
Spyrix Free Keylogger
Spyrix allows you to remote cloud monitoring for free. This software records every single character typed on the keyboard. Top on the list, Spyrix offers so many features. Although the premium version is available, the free version has proved more viable by providing so much. Remote cloud monitoring allows you to control any computer activity.
You don't necessarily need to access the target system once you install the system. You must log in to your account from any browser or device. And not only this, you can even take screenshots of every window you surf. A screenshot captures whenever you change the URL or link, and all the related information is stored.
This best free keylogger software can access all your messages, chats, visited links, and everything.
Visit: Spyrix 
KidInspector
This best free keylogger software is appropriate to protect your child from online scam activities. This program controls internet activity, including visited websites, browsing history, and search results. You can turn your child's computer into a surveillance system and look at which events or activities they are getting into.
You are allowed to block specific URLs and links with inappropriate content. Also, you can enable secret recording through a webcam and microphone. KidInspector is to track somebody's computer activity. This software stores all keystrokes, including the deleted ones. This software also helps you monitor social networking sites that your kid might be using.
One of the pros of this free keylogger software is the non-detection feature that works against most antivirus programs.
Iwantsoft Free Keylogger
This best free keylogger software fulfills your monitoring needs without compromising your needs. Whether you need reliable monitoring software for your home or business purposes, Iwantsoft is the right choice. It offers you a variety of features in its free version.
The remote control function offers website blocking, keystrokes recording, use of applications, and activities on a social network, set alerts, etc. It provides a detailed report of monitored events that gives you a check on a particular user's movement and statistics. Keylogger provides extra tools such as time control, collecting stats, and many more for employee monitoring.
Visit: Iwantsoft Free Keylogger 
See Also: Six Best Piano Learning Software for Windows | 2023
REFOG Free Keylogger
REFOG is software with fundamental features that are easy to install and use. One can efficiently operate it and configure the software providing remote control via an online account to track children's activity online. It may be offline or online monitoring. It monitors all the chats, messages, typed keys, or websites visited.
The program runs so softly and silently that the user wouldn't have a single idea of someone spying on them. It offers an invisible mode that is helpful for both Windows and Mac OS users. One does not require to be a professional to operate REFOG. It comes easy in its function that any non-professional can deal with convenience.
Visit: REPOG Free Keylogger 
KidLogger
Every parent's wish has come true. Credits to KidLogger is a software that enables easy and efficient control over users' or kids' activities over the internet. Its simplicity defines its user-friendly behavior. It also allows parental control on Android, Windows, and Mac OS devices. Its free version for Windows offers various features involving tracking online activities in almost all preferred internet browsers.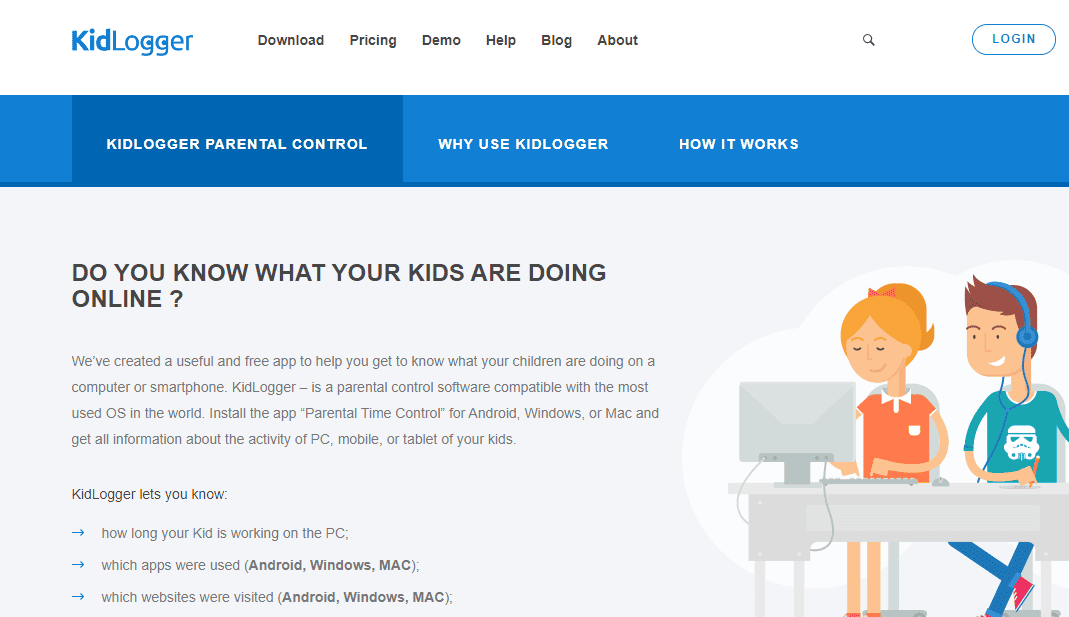 Not only this, but the software also allows you to follow five different devices simultaneously. Though some features are limited in the free version, and you would have to unlock the premium to experience its wonder, it is still helpful and the best to inhibit parental control.
Visit: KidLogger 
How to Choose the Keylogger Perfect for You?
As said above, there is multiple best free keylogger software with many useful parental control and employee monitoring features. So, choose something which meets your requirements and will help you in the long run.
FAQs
Do keyloggers work offline?
Look for anything odd in the activity log of your firewall. Use a firewall to check it. What enters and leaves your computer is under your control. Your data is sent to any remote location by keyloggers. But to achieve that, they require an Internet connection. Also, it records every transmission in the firewall's activity log.
Is Google a keylogger?
No, the Google Keyboard application does not act as a keylogger. A virtual keyboard tool that is. Hence, consumers may now type on their cellphones, thanks to it. Enter the passwords safely using Google Keyboards.
Do Android devices contain keyloggers?
Android devices contain keyloggers. A text message is frequently used to download a keylogger on a device. The phone is on and off constantly. Never click any links in a strange text if you ever receive one. A keylogger may impact your operating system
How do hackers send keyloggers?
Using malicious advertising, hackers can also infect machines with a keylogger. Even trustworthy websites can have these advertisements. Also, hackers place bids for space on the same ad network reputable advertisers use. When consumers close specific adverts, it installs a keylogger.
Is there a safe keylogger?
Log files that have been appropriately encrypted. Most individuals believe Spytector is the best and safe keylogger for users. It contains all of the observed activities
Can the keylogger detect the copy and paste?
Some keyloggers do more than merely record keystrokes and text. They also snoop in a variety of other ways. Advanced keyloggers can log clipboard text. Hence, they can capture data you copy and paste from other documents.
See Also: Top 5 Websites for Downloading Free Ringtones for iPhone
Meet Carrie-Ann Skinner, our Apps & Games Editor with over 2 decades of experience in online and print journalism, specializing in all things tech.