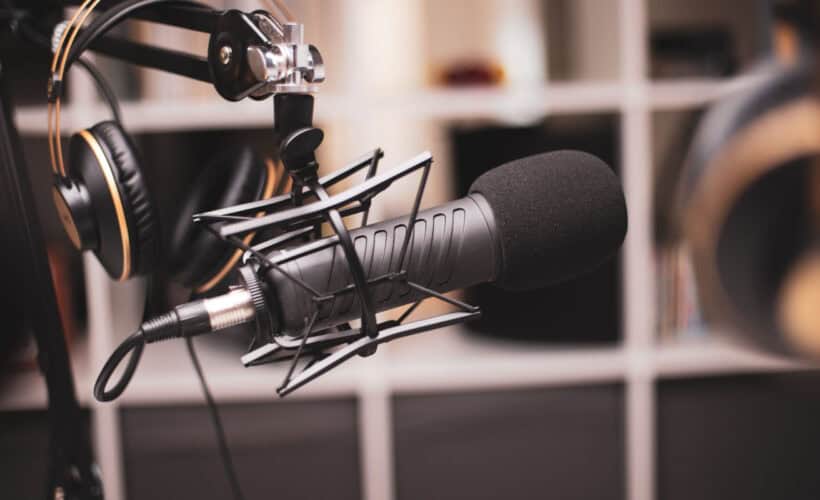 Have you ever wondered how the most notorious guy in your class changed his voice to disturb the decorum? Funny, right? You can now be the same cool guy in your section and win hearts. You can use these six Best Anonymous Voice Changer or modifier tools.
The best ones include Clownfish Voice Changer, Voicemod Changer, Voxal Voice Changing, Magic Call, and more.
Moreover, the article gives suggestions for laptops and mobile phones. You can also use voice chat apps for these voice changers. Pop over here to learn the Best Wearable Voice Changer Gadgets For 2023.
What Is Anonymous Voice Changer?
A voice changer is a device or software application to alter a person's pitch, frequency, or tone. It can be used for various objectives, such as creating special effects in movies or video games, hiding a person's voice for privacy or security purposes, or simply for fun.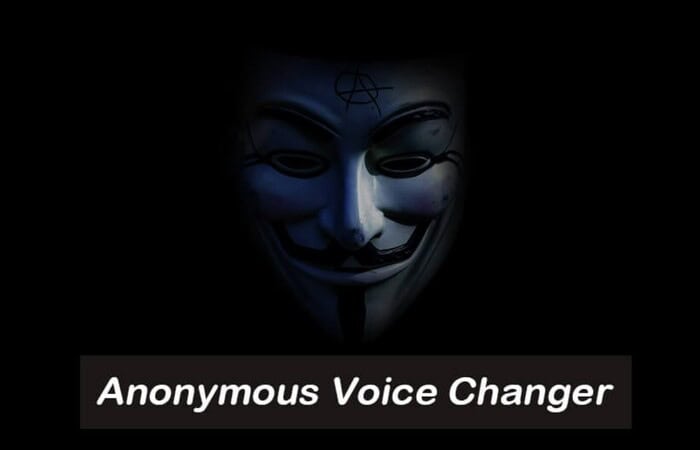 Several voice changers are available, including hardware devices that can be worn like a microphone or built into a phone and software applications that can be used on a computer or smartphone. Some voice changer applications permit you to select from a range of preset voice effects, while others allow you to customize the parameters of the voice transformation.
See Also: 5 Best Socializing Apps like Snapchat for Android & iPhone
Benefits
There are several potential benefits to using an anonymous voice changer:
Privacy: An anonymous voice changer can help protect your privacy by disguising your voice and making it harder for others to identify you. It can be beneficial if you are concerned about your safety or want to hide your identity while participating in online activities.
Fun: Voice changers can be a fun tool to use with friends and family, allowing you to create silly or amusing voices for entertainment purposes.
Professional use: Some people may use voice changers for professional purposes, such as voice actors who need to create different voices for their characters or radio personalities who want to change their votes for various segments or bits.
Online anonymity: If you are participating in online activities, such as gaming or chatting, an anonymous voice changer can help protect your identity and keep your personal information private.
Security: In certain situations, such as phone calls with sensitive information, a voice changer can protect against someone trying to record the call or identify the speaker's voice.
Drawbacks
There are also some drawbacks to using an anonymous voice changer:
Difficulty understanding: Depending on the strength and quality of the voice changer, the resulting voice may be complex for others to understand or sound artificial or mechanical.
Limited range: Some voice changers may only offer a limited range of voice options, limiting the disguise's effectiveness.
Technical issues: If the voice changer is not working correctly, it may produce distorted or garbled sound, which can be frustrating and make it difficult to use.
Legal issues: Depending on the context in which the voice changer is being used, it may be illegal to use a voice changer to impersonate someone or to engage in fraudulent or deceptive activities.
Ethical issues: You must remember the potential ethical implications of using a voice changer. For example, using a voice changer to conceal your identity to engage in online harassment or other harmful behavior could be considered unethical.
Best Anonymous Voice Changer | Top 6
How to get an anonymous voice? Here are the best six best anonymous voice changers.
Clownfish Voice Changer
Modification is done in any video chatting application such as Discord, steam, skype, google hangout, zoom, etc. It is an application for modifying voice and the best anonymous voice changer available for Windows. It is installed at the main system level so that each audio-capturing device connected to it gets affected.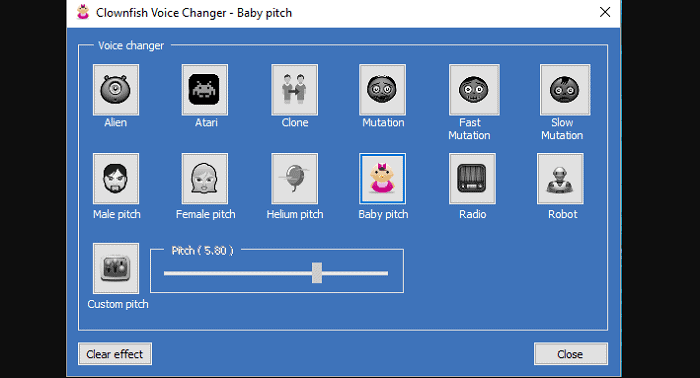 Also, the usage of clownfish is simple, easy, and quick. Also, you are supposed to install it on the capture device needed to alter it. By default, Clownfish is already installed on the default audio capture device.
Tools To Help You Out 
Voice Assistant – conversion of text into speech.
Sound Player – here, you can play various sounds.
Voice Effects In The Software 
Alien

Atari

Female pitch

Clone

Mutation

Baby pitch

Fast Mutation

Slow Mutation

Robot

Male pitch

Silence

Helium pitch

Radio

Custom pitch
Visit: Windows- Clownfish Voice Changer
See Also: The Top 6 Chinese Music Apps in 2023
Voicemod Changer
If you are a streamer, this app is your best recommendation. It is a soundboard software for Windows, also coming soon for Linux and Mac OS. In addition to voice changing, it goes perfectly well with Stream Deck and Streamlabs OBS. Moreover, it is an anonymous voice changer free and the best.
It supports all the games and video chatting applications such as Apex Legends, League of Legends, Valorant, Call of Duty Warzone, Among Us, Phasmophobia, Minecraft, GTA V, Cyberpunk, Roleplaying FORTNITE, Discord, Skype, Zoom, etc.
Also, the unique feature of this tool is you can create your voice mode.
Voice Effects In The Software 
2×1

8bits

Adult to children

Alien

Android

Aphonic

Baby

Happy birthday

Bot

Cathedral

Cave

Central

Children to adult

Chipmunk and many more countless effects.
Visit: Windows – Voicemod Changer
See Also: Remove Fuq.com Virus From Windows / Mac / Safari
Voxal Voice Changing
Modify, alter, and disguise your voice in any application or game that uses a microphone. The options for changing voice would surely leave you in a dilemma.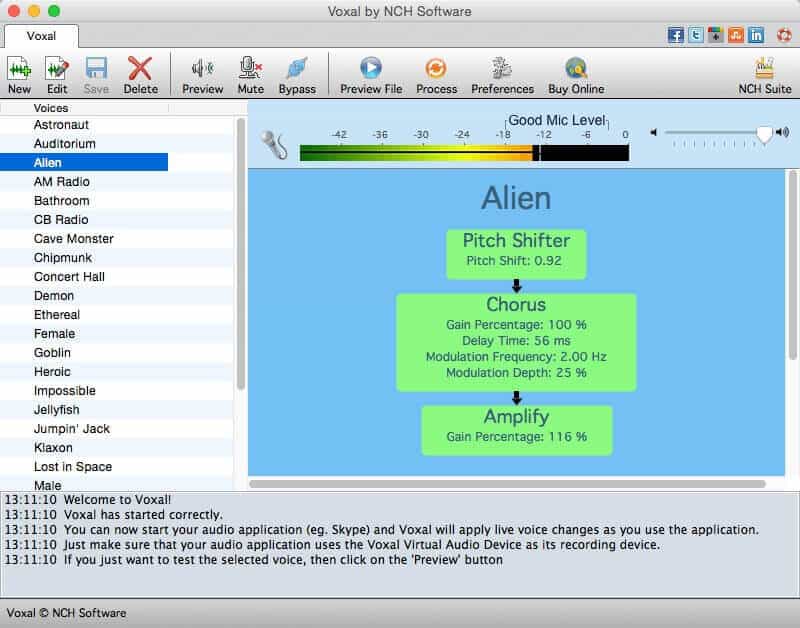 Also, you can create voices for your avatars and podcasts.
Features
Use with Gaming and Chat
Compatible with all games
Changing of voice live while playing
Easy and fun to use
No performance hit to FPS when gaming
Works with any input device.
Visit: Windows – Voxal Voice Changing
Magic Call
Download the app from Play Store and get started with one of the best anonymous voice changer tools. Moreover, you can choose from 4 options – Cartoon, King, Child, Woman, and prank call your friends.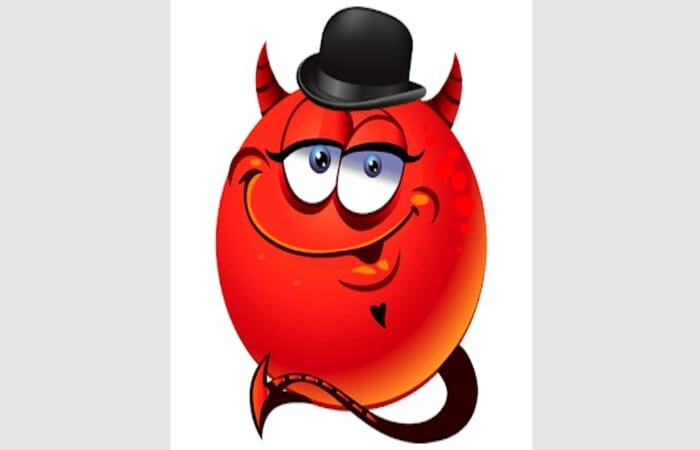 Your voice will be automatically modified into the selected option.
How It Works
Activate the Magic Call package by dialing *500*33#
You will receive a successful subscription notification.
Dial 282, followed by your friend's number.
You will be asked to choose the voice you want to use.
The call connects, and you can talk to your friends in the changed voice.
Visit: Android – Magic Call
FunCall
Download and run the application to use. It is one of the best anonymous voice changers for both Android and iOS.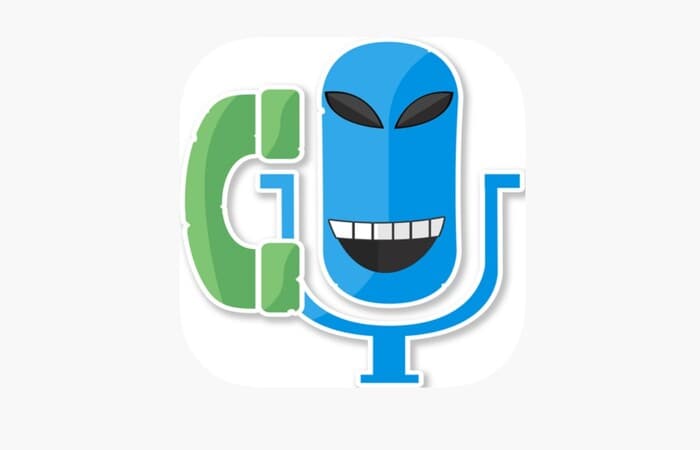 Besides, one unique feature of this app is that it can even make international calls and have many more voice effects.
How To Use The App
Enter any friend's number you would like to call.
Select your friend's country
Select the voice you desired
When the receiver answers, the app follows after your voice in real-time
Add funny sounds during the conversation
Visit: Android – FunCall
Visit: iOS – FunCall
See Also: 5 Best Ghost Hunting Apps to Find Paranormal Activities
Voice Changer Plus
This is the best anonymous voice changer iOS tool. Although this app cannot modify the voice in real-time, it has an ample amount of voice effects and background sounds- 55, to be precise. Otherwise, it lets you record and play your prank calls later.
You can even torture the ears of the other person with creepy lines or be a horrible singer they would have never thought of.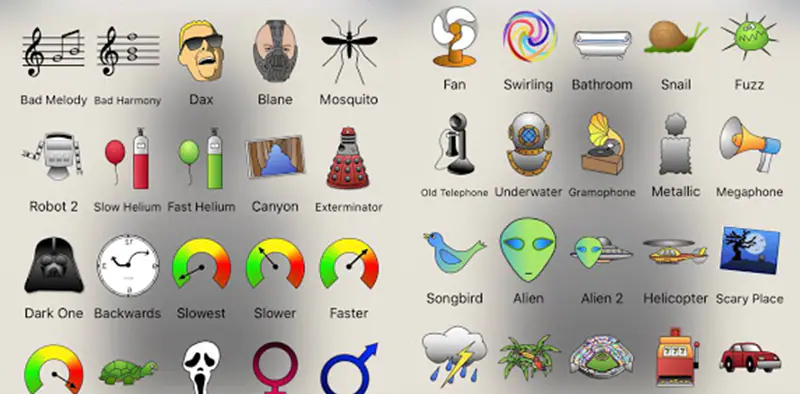 However, there are a set of unwritten rules to being an ethical prankster. Also, you must find the delicate balance that makes for a unique, funny, yet not overly offensive or over-the-line cruel joke. You also have to care for the personality of your prankee because no two people are the same, meaning not everyone can take a joke equally well.
Due to the latter fact, choosing a so-to-say victim, you're familiar with is better. Although the more daring can unleash their pranking prowess on strangers – especially if the prank's medium is the telephone, providing anonymity and security for the perpetrator.
Visit: iOS – Voice Changer Plus
FAQs
Are anonymous voice changers safe to use?
Anonymous voice changers are generally safe if the apps are downloaded from a reputable source. However, you must be cautious when using any software or app and be aware of the potential risks of anonymous voice changers, such as being targeted by cybercriminals or having your personal information compromised.
Are anonymous voice changers legal?
In general, anonymous voice changers are legal to use. However, one must note that they may not be permitted to use in certain situations, such as to defraud or deceive others or to engage in illegal activities. Checking local laws and regulations before using an anonymous voice changer is always a good idea.
Is there an Android anonymous voice modifier?
Utilize voice changers, turn them on and off, and access soundboards without having to glance at your computer's screen with the help of this mobile app. You may effortlessly take control of your voice from an iPhone or Android smartphone without using complicated keyboard keystrokes or an external controller.
Can anonymous voice changers be used for professional purposes?
Voice of anonymous changes can be used for professional purposes in certain cases. For example, voice actors or narrators may use voice changers to create different character voices or to protect their identity during recording sessions. However, it is important to be transparent about using voice changers in professional settings and to obtain permission from clients or employers before using them.
Conclusion
Hope that this article will help you become a pro prankster and also helps you find your perfect software for editing.
See Also: 8 Ideal Video Sharing Apps For Content Creators In 2023
Meet Carrie-Ann Skinner, our Apps & Games Editor with over 2 decades of experience in online and print journalism, specializing in all things tech.