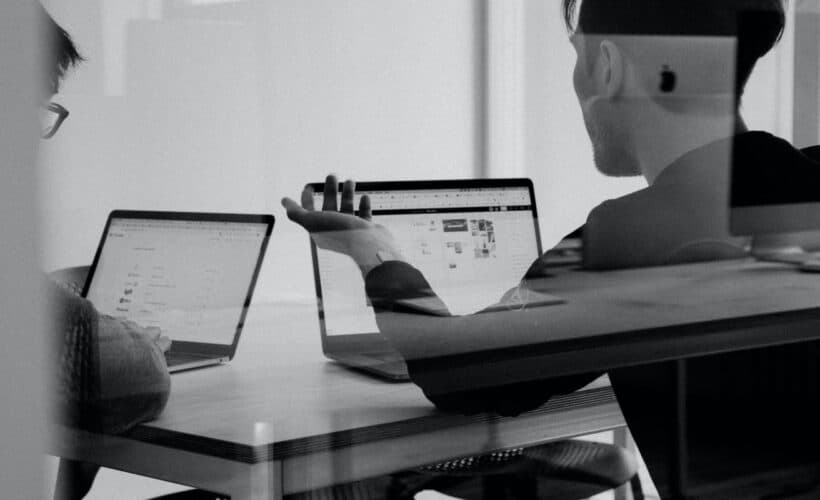 Ironically, even though some of us love silence, we still can't spend our entire life alone. We can't sit quietly for a long time. We need people with whom we can have a conversation. Well, humans are humans. Every space is insufficient without people. This article will discuss a few Android apps to meet people.  
As there are already worldwide famous apps like Tinder, Bumble, Snapchat and so on, we brought some unfamiliar and unique apps for you, such as Hobbiespot, MeetMe, and many more; hang in here for a little while to know more.
We would also like to make you remember that we even have friends for different things to arouse more interest. We have a chit-chat friend, dance partner, food partner, tea and coffee partner, etc. Yes, we know you cannot stop smiling. So, let's jump to the next section of the article.
See Also: Top 5 Music Making Apps for the Instrumentalist Inside You
Top 6 Android Apps to Meet People in 2023
To make it easier for you, some companies have shortlisted some of the best apps to meet people. A little bit of online chatting would disappoint no one. So without any further delay, let's get started!
Skout
If you want to meet people everywhere around the world, then you must download Skout. There is nothing better than making friends in an unknown city. It will be anything but adventurous.
And, even though being a free app, it has Skout+ that is paid and offers more options to meet new people. Stop hovering around, download the app, upload your favorite picture, and start making new friends. 
Visit: Skout
See also: The Top 6 Best Detective apps in 2023
Hobbiespot
Wouldn't it be amazing to have apps to meet people who share the same hobbies as you? Of course, it would be. Imagine listening to stories about why they love this particular thing. It sounds fantastic, isn't it? We are sure it does.
Well, Hobbiespot helps you find people who have similar hobbies to you. If you want to try something new and exciting, you should download this app and start meeting people with similar tastes. 
Visit: Hobbiespot
MeetMe
There are times when we don't even know people staying near us. MeetMe helps you to find friends who remain close to you. If you are looking forward to becoming friends with different people, send them a hey or an emoji, and then wait for them to revert you.
See Also: The 6 Ideal Video Sharing Apps for Content Creators in 2023
It sounds enjoyable. But this could be more fun when you make your profile and start interacting with new people at this one of the fantastic apps to meet people.  
Visit : MeetMe
Timpik
Are you someone who loves sports but couldn't find anyone you can play with? Well, to sort this issue for you, we introduce Timpik. Being in one of the few apps to meet people, you can enjoy group sports here.
For this, you need to open your account and search for sports you are familiar with. Now, you don't have to wait for people to come and play with you. 
Visit : Timpik 
Geokeda
Do you love going out and exploring new hangout places? Don't worry! It happens to many of us. But you can now hang out at as many homes as you want by starting your Geokeda account.
Yes, you can make new connections and explore personalities while sitting at home. This is one of the best apps to meet people and can help you explore as many people as possible. Try using it today!
Visit: Geokeda 
See Also: Top 7 Free Facebook Proxy Sites To Unblock Facebook
Airtripp
It is always fun to know people from different corners of the world. But it is more fun when you all share your stories and cultures. Yes, you got us right. Airtripp helps you to build your social network around the world. You can connect to know people from around the world and know about them.
And, who knows, you could find your forever companion too? The feature to connect with anyone worldwide makes it one of the best socializing apps to meet people.
Visit: Airtripp 
See Also: 6 Call Tracking Software to Increase your Sales in Business
FAQS
How do apps to meet people work?
Apps to meet people typically use algorithms and user-provided information to match individuals based on shared interests, location, and other factors.
Are apps to meet people safe?
While most apps to meet people have safety features and guidelines in place, it's essential for users to take precautions and use their best judgment when interacting with strangers online.
Do I need to pay to use apps to meet people?
While some apps to meet people offer premium features or subscriptions, many are free to use.
How can I improve my chances of matching with someone on an app to meet people?
To improve your chances of matching with someone on an app to meet people, make sure your profile is complete and includes clear photos and information about your interests and hobbies.
What should I do if I encounter inappropriate behavior on an app to meet people?
If you encounter inappropriate behavior on an app to meet people, report the user to the app's support team and consider blocking them.
Can I use apps to meet people to find a job or business connection?
Some apps to meet people, such as LinkedIn and Shapr, are designed for professional networking and can help individuals find job opportunities or make business connections.
Conclusion 
Now, as you know, the top apps to meet people, all you need to do is download these apps, create your profile, and start interacting with anyone you want to. It's time you leave the cocoon and make the most of your life. 
See Also: 6 Best Jarvis Apps Like Siri for Android Users | 2023
Happy Socializing!
See Also: Best android open source apps
Meet Carrie-Ann Skinner, our Apps & Games Editor with over 2 decades of experience in online and print journalism, specializing in all things tech.