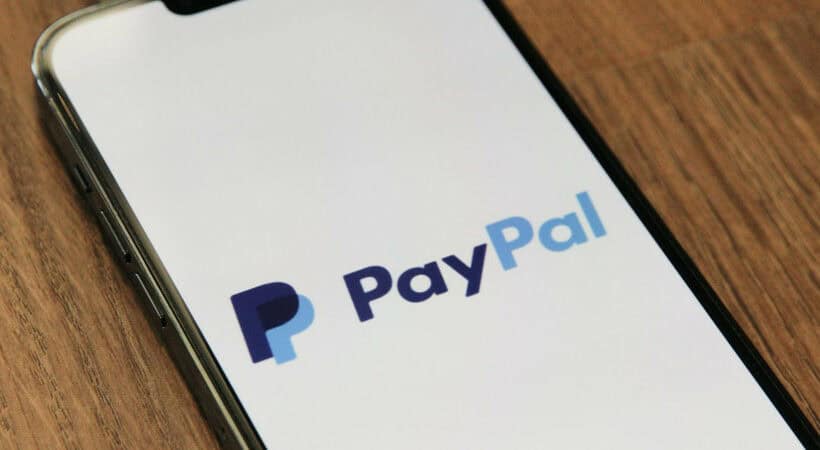 EMI and BNPL have become prevalent options and choices for many these days. The easy monthly installments(EMI) and buy now pay later(BNPL) options have become great options when buying online on eCommerce websites. It is one of the effortless, hassle-free, and convenient payment options. Here we will discuss apps like Klarna for BNPL options.
Apps like Klarna, alongside several other retailers, have set a benchmark as giant players in the industry. Several apps like Klarna have come up in the business industry, which is good at the BNPL. Some of Klarna's competitors are Affirm, PayPal, Afterpay, Quadpay, Laybuy, Submit, etc.
These are a few companies like Klarna, similar to the Klarna app. Before moving on to discussing the apps like Klarna, we will first understand what the app does. The Klarna app is a BNPL app that guides consumers to buy and pay online. It is an option where the payments to make you can split and pay over time.
Refer to this blog for 10 Sites Like Craigslist To Start Using In 2023.
List Of A

pps Like Klarna
Below mentioned are the Klarna alternatives which work similarly to Klarna does.
Affirm
It is a California-based company that came into existence in 2012. the borrowing limit can go up to 17500 dollars. The interest rate ranges from 0% to 30%. There are no late fee charges in case of interest.
It is completely a simple rate of interest and not compounded interest. The loan given is for the longer term and larger amounts. They run a credit check to get qualified. The payment range lasts between 3, six months, and 12 months. 
Visit: Affirm
See Also: Art Websites Like DeviantArt Every Artist Must Know| Top 7 [2023]
ZIP(Quadpay)
Zip is formally identified as Quadpay. It has been known for its short-term loans. Like Affirm, Zip also have got the option of interest-free payments. Anyways it doesn't affect the credit score. BNPL applies here as well.
By Zip, we can pay both online and at the shop. Zip is flexible and comes to use anywhere where usage of visa as a payment mediator. There are no hidden fees. While making purchases, there is full transparency regarding the pricing and purchasing.
Download: ZIP
See Also: 5 Best Free Keylogger Software For Windows | 2023
Laybuy
Laybuy is one of the apps like Klarna, which has the BNPL facility too. You can use it both online or in-store, so there is no need to fret in case we forget our cash or card. The payments made via Laybuy are divided into installments of six over five weeks with zero interest.
You have to pay one part out of six installments the first time. While the procedure, there is a check on the credit card, which also affects the credit score.
Download: Laybuy
Afterpay
Afterpay is again one of the apps like Klarna, which is an effortless mode of paying all the credits. In the timespan of six weeks, you can split and pay four payments without any need to pay interest.
In case of late payment, Afterpay charges 25% of the product value as a late fee. Afterpay is one of the easy-to-use apps with a minimum amount required for sign up which can be later used while making in-app purchases.
Download: Afterpay
See Also: 6 Best Online Video Watching Apps For Android [Free And Paid]
PayPal 
Paypal is one of the apps like Klarna, which is easy to use and one of the well-known payment methods. There is a 0% interest rate for 99 dollars and above purchases.
It gives the credit limit to the account upon registering in this app. Via that credit limit in the account, you can make online purchases. It should be kept in mind to settle all the dues on time to avoid additional recurring charges.
Download: PayPal 
Sunbit
Apps like Klarna and Afterpay cover all our shopping needs, whether we are in dire need or not. But Sunbit is one such app that mostly covers shopping and all the necessities. It gets consent within 30 seconds of placing orders both online and offline.
Sunbit is an easy-going app requiring identity proof for a kickstart. With this, it will approve a certain sum of money to spend. Based on the amount, there are certain options for installments as well.
Download: Sunbit
See Also: The 5 Best Screenwriting Software For Your Media Career [2023]
Sezzle 
Sezzle, just like Klarna, has the rule to pay the four installments within six weeks. If not paid on time, it charged around a late fee of 10 dollars. Otherwise, Sezzle is much quicker and easier than Klarna, and the credit score isn't affected by the credit card score.
Not all banks support this app, which is one drawback here. 
Download: Sezzle 
Splitit
Splitit is One of my favorite apps, which doesn't require any credit check. It is one of the effortless BNPL apps. It uses the insights from the existing credit card for acquiring any services.
There must be a credit limit on the existing credit card for purchases. Splitit doesn't require prior registrations; it is one of the best apps for no credit check.
Download: Splitit
PerPay
Perpay doesn't need any credit check. We can set the payment method weekly or monthly basis. With every payment made on time, one gets to earn a certain credit score.
With BNPL, there is a history made on credit scores, and with no loans being taken, there is a boost in the credit score automatically. 
Download: PerPay
See Also: 6 Best Xbox 360 Singing Games Of 2023
Four 
Four is one of the other apps like Klarna and Perpay that doesn't require any credit checks. It has got an effortless mode of paying and a quick check-out facility.
The best part about it is that it has no interest rates while paying installments, so there is no concern about the late fees other apps ask for. With the facility of the short-term mode of payments, it doesn't even ask for any credit score. 
Download: Four
FAQs
In What way does BNPL yield profit?
BNPL apps and providers profit from the fees for every transaction the retailers make.
What are the Risks involved in BNPL?
BNPL, in a way, provokes the consumers to spend more than required with its attractive schemes of buying first and paying later in a few installments. All of this leads to consumers buying more and overspending since they have the facility of paying in installments.
Are BNPLs interest-free?
BNPL is mostly interest-free, just that there is a method of paying, which is paying on regular installments on the given they should be paid in regular installments on time. Untimely payments lead to late fee charges.
BNPL will not affect credit score. As in if all the dues are repaid on time, there are chances that the credit score will improve for sure.
Conclusion 
With apps like Klarna, it is pretty easy to find similar apps that work the same as Klarna. Every app offers a different set of conditions as per its financing terms. Every app differs from others and may not fit every individual's requirements.
See Also: 5 Best Free Keylogger Software For Windows | 2023
Olivia is TechiePlus's Audio & Music Editor, covering everything from headphones to music streaming services. Based in TechiePlus's London offices, she's a popular music graduate who worked in the music industry before finding her calling in journalism. In her spare time Olivia likes gardening, painting, and hanging with her cat Ethel and golden retriever Dora.