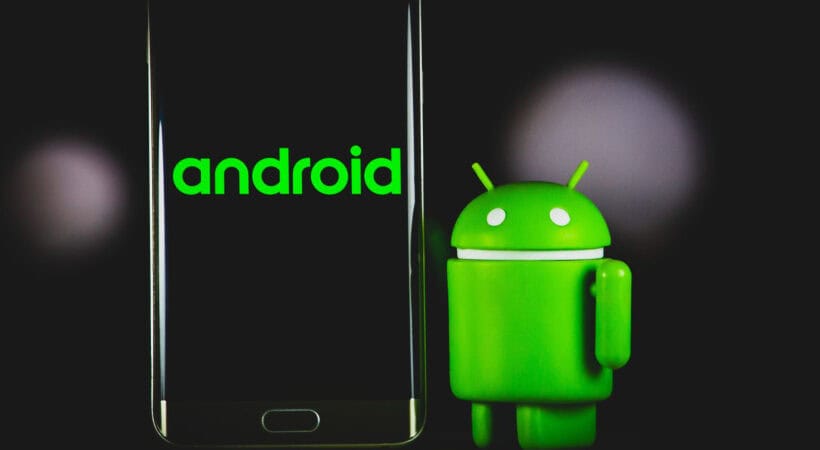 Were you looking for Virtual Assistants for your phone? Apps for personal assistants have been available for some time. There is now a tonne of possibilities in this area. Not to stress, We have a list of top Android Personal Assistants.
Numerous applications have been developed due to technological innovation to make our daily lives easier. One of the best inventions was Android Personal Assistants. There is various Personal assistant available, but we have compiled our pick for the top 6, which includes Alexa, Cortana, and Google Now. Their Pros and Cons have been discussed for better understanding.
Without any more thought, let's meet our selection of the top assistant for Android and find the best suitable for your needs.
Best Android Personal Assistants
There are many possibilities because the market for AI-powered virtual support is very competitive. However, let's examine the best Android Personal Assistants.
Alexa
Amazon developed the voice assistant Alexa. As a result, only Amazon products, including Echo, Dot, Tap, Fire TV, etc., support Alexa. These gadgets can engage in any conversation with real people and perform things like playing music, making to-do checklists, scheduling time, reading the most recent news, etc., with the help of this intelligent assistant.
But Alexa's benefits continue. It is the best voice assistant for Android. In addition, it can be combined with third-party devices because of its open API. As a result, Alexa-enabled gadgets could end up serving as the system's focal point (or remote control, to use another term).
The drawbacks are mild. The biggest drawback of Alexa is that she can only respond to straightforward queries like "give me the weather forecast" or "order pizza." However, what more would a typical user require?
Additionally, employing this software solution comes with some drawbacks due to the absence of its mobile platform. Additionally, despite Alexa's human-like features, this assistant steers even lighthearted inquiries toward making and getting an Amazon purchase. No wonder many users find this annoying for one of the Android Personal Assistants.
| PROS | CONS |
| --- | --- |
| A smart home system's main controller | The task list is relatively small |
| Can have a dynamic, meaningful discussion | It can be irritating at times |
| Has the ability to incorporate third-party software | |
Google Now
Google Now is one of the most well-designed and technologically sophisticated AI assistants for Android or iPhone available today. This AI assistant can efficiently converse with other apps (and those other apps don't have to be Google ones), analyze emails, and browsing history, and provide route directions, thanks to the talents of the top developers on the Google staff.
However, Google Now also has drawbacks. Users may occasionally receive too much-unwanted data due to ongoing analysis of the massive data flows connected to their online and mobile device activity.
For instance, if you repeatedly search for cat images on Google, cat news will trail you wherever for Android Personal Assistants.
In addition, unlike Alexa and other assistants, Google Now has no use for controlling smart home systems. A vibrant discussion is not among Google Now's benefits, and it won't turn into a sympathetic companion. In addition, with a fantastic sense of humor who comforts you when you're lonely.
| PROS | CONS |
| --- | --- |
| A vast array of jobs can be completed | A good level of integration with Google services and outside applications |
| Provides a lot of pointless information to users | Not compatible with Smart home systems |
Google Assistant
Google Assistant is among the best Android Personal Assistants. It provides a wide range of basic and advanced features, for instance, anticipating your needs, activation from any position, Google Now on Touch, and many more.
Even smart home products like Philips Hue lights are compatible with it. Not only is this program as reliable as a brick wall, but Google updates it virtually constantly. Therefore, it further increases its stability and variety of features. In other words, if it supports Google Play Services, you likely already have this loaded on your device, so turn it on.
| PROS | CONS |
| --- | --- |
| Perform various tasks | Limited capability for Smart home |
| Great integration with google services | High data consumption |
See Also: 4 Quick Ways To Transfer Photos From Android To Mac | 2022
Cortana
Another popular virtual assistant for Windows, iOS, and Android smartphones are Cortana. It is compared to the Personal assistant for the Android Phone category. Cortana's clever user interface and ability to respond to simple questions with humor set it apart from similar products. Similarly, some of her responses can even take the form of poems.
Additionally, Cortana is adored for its wide array of capabilities. In addition, it can manage tasks, monitor packages, and update users on the most recent news and weather prediction, among other things.
We couldn't help but draw attention to the fact that Cortana can be effortlessly connected with third-party applications, especially Windows software suites. In other words, you may quickly use Cortana's assistance to start a Skype conversation or use Microsoft Office programs.
The only downside to these Android Personal Assistants is that iOS and Android users can access Cortana's more constrained capability than those using the desktop version.
| PROS | CONS |
| --- | --- |
| A large selection of tasks is at your disposal | Fewer functionalities are available to mobile users than to pc users |
| Close connection with Microsoft Office applications and other third-party applications | |
SpeakTolt
Another top voice app that is a perfect replica of Siri is SpeakToIt. It is among the top Android Personal Assistants. The main difference between the two voice assistants is SpeakToIt's ability to teach users their speech commands, which may be used to activate specific smartphone features. In addition, the ability to alter the assistant's gender and look and its toolbox for building chatbots are other distinguishing features.
Regarding how human-like SpeakToIt is, we feel more at home with Siri. Try both assistants, though, and judge for yourself the differences. To learn about screen share apps on Android, click here.
| PROS | CONS |
| --- | --- |
| Extensive functionality | The dialogues are poorly planned |
| The ability to alter the assistant's look and gender to your desires | |
Alisa
The voice assistant Alisa was developed by Yandex, a Russian corporation. Alisa can interact highly effectively with actual humans because of her advanced voice recognition capability (both vocal and in text). It can debate, make jokes, develop clever retorts, and stimulate discourse on various subjects. (Users adore its satirical views on Russian politics in particular.)It is a great Personal Assistant for Android.
Alisa's primary goal is to complete menial activities utilizing third-party software and Yandex services (for instance, Yandex Search, Yandex Maps, Yandex Music, etc.). However, the latter scenario's results are less beneficial than the first. Because of this, customers believe that Alisa's primary flaw is its inability to be integrated with a variety of practical third-party suppliers' apps for Android Personal Assistants.
| PROS | CONS |
| --- | --- |
| A clever solution that makes people laugh | Only suitable for Russian-speaking people |
| Well-integrated with Yandex services and apps | Poorly designed third-party app integration |
See Also: Top 9 Android Lock Screen Customization Apps In 2022
FAQs
What is the process of an AI assistant?
AI software, computer chips, and microphones are all used to power AI helpers. They take voice commands and carry out the users' requests. For instance, when a user instructs the AI assistant to carry out a task, the auditory signal is changed into digital data and then subjected to software analysis.
Is Siri an Android personal Assistant?
The AI assistant Apple Inc developed Siri. It is a spin-off of an SRI International AI Center project, and Nuance Communications provided voice recognition. Siri was initially built into the iPhone 4S when it was introduced in 2011. Android is incompatible with it; only Apple iOS is.
Is Echo and Alexa the same?
Echo is a smart speaker device, while Alexa is a virtual assistant. When you purchase an Echo smart speaker, Alexa is already included.
Is there a fee for Alexa's AI assistant?
No, there is no need for any fees to avail of the services of Alexa. However, you might need an unlimited music subscription for unlimited songs.
Conclusion
These well-known and acclaimed Android Personal Assistants AI apps are worth your excitement. There are additional Android device possibilities, but these are the most popular. Which app you like and is likely to remain on your smartphone relies entirely on the needs and preferences of the user. Therefore, personal assistant apps powered by AI are being curiously improved by Android developers worldwide.
See Also: How To Install Apps On SD Card On Android
Meet Nick Pino, our Senior Editor of Home Entertainment at TechiePlus, covering TVs, headphones, speakers, video games, VR, and streaming devices.