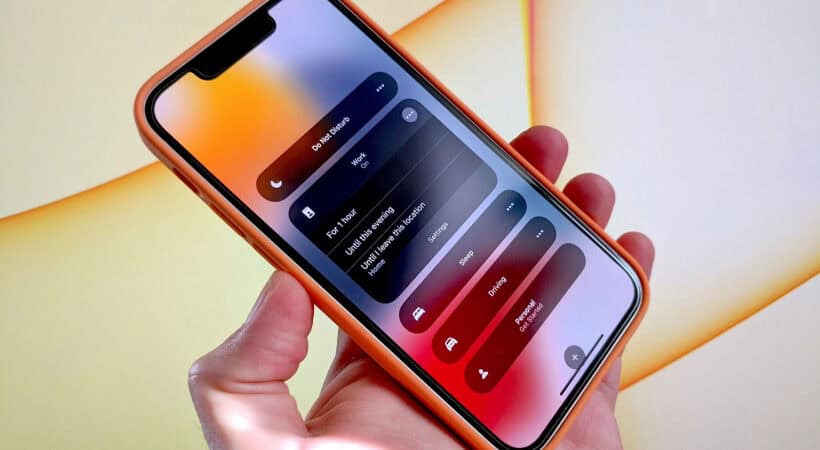 This article will help you fix the problem of Android do not disturb not working. If you are using, Do Not Disturb and still receiving notifications, check your DND settings to ensure everything is set up correctly. Review the notification settings for individual apps, cancel the schedule, and manually enable and disable the mode.
Fix this problem by restarting the device, updating the device, modifying the settings, resetting the device, etc., and you can manage your phone how you like using the Do Not Disturb automation. You can turn it off while you sleep, attend important meetings, or engage in other activities, and it will not interrupt you.
The importance of sticking with stock apps cannot be overstated. Please avoid using the third-party clock, messaging, or dialer apps as your default apps because they could prevent Android's Do Not Disturb feature from functioning. To know more in detail, read below.
See Also: Fix "No Audio Output Device Is Installed" Error On Windows 10
What is "Do Not Disturb"?
You can decide when and how to inform incoming alerts and notifications using a do not disturb function. All calls, notifications, and alarms for tools, including desk phones, softphones, mobile devices, and chat/collaboration platforms, can now mute more easily, thanks to this functionality.
You can turn on the do not disturb function to turn off all, or some, of the notifications and alerts that would typically be sent to you if you are busy and don't want to be bothered by calls and notifications. The feature can automatically program to turn on and off at predetermined times.
6 Easy Steps to fix this issue instantly
Start with the most straightforward reason to Android does not disturb not working. Ensure your Android device isn't set to an automatic "do not disturb" time before continuing with other tasks. Do not disturb is not working, follow these steps:
Restart the Device
When something on your Android device isn't working, think of this troubleshooting technique first. 
Restarting your device is one method for resolving Android do not disturb automatic rules not working. 
Enable Do Not Disturb mode once the device has turned back on; it may have been disabled.

Once the issue has been rectified, you can resume your regular activities. But if it's still there, use the subsequent techniques.
Update the Android device
Why is do not disturb not working? We are all aware that, occasionally, due to out-of-date software, our devices operate indifferently. Update your android smartphone if do not disturb still getting notifications Android. Try updating the program; Android auto communication frequently releases updates that address issues.and

First, navigate to Settings.

Tap About Phone.
Click Software Updates.

If a software update is available, download it.

The updates are successfully installed after a phone restart. To avoid paying for data, connect to a Wi-Fi network.

Hopefully, your Do Not Disturb issue has been resolved.
Modify the Setting
First, navigate to Settings.

Observe Sounds and Vibrations.
Tap on Do Not Disturb.
Go to "Allow Exceptions" in step four.

Tap a feature to adjust the setting.
In essence, you can enable or disable the Android do not disturb not working automation after changing the exception setting. Your Android lock screen automation for Do Not Disturb will resume working properly.
Reset your device
If none of the other ways genuinely work, you have one remaining option: factory reset your gadget.
First, navigate to Settings.
Find General Management.
Verify your choice. Reset is step three.
Before resetting your phone, remember to back up all of your data. You must install the deleted apps and restore all the data to avoid disturbing you while still getting notifications from Android. This process takes a while.
See Also: MXQ Pro 4k Reset | Complete Guide
Restoring Broken Shortcuts
According to many customers, the manual "do not disturb" shortcut on the device's dropdown menu frequently turns on. Use these methods if your device is experiencing the same issue of Android do not disturb not working:
Deactivate the feature using the dropdown menu.

Disable "do not disturb" mode through your device's dropdown menu. Go on to the following action.

Disable the Feature Using the Settings
Go to "Settings > Do not disturb" right away. Click Manual.
The "Do not disturb" option will only activate when you consciously access it after you switch on the "Manual" feature. If not, see if you have a damaged LCD screen that keeps pressing on specific areas of your screen.
Modify the notification settings for specific apps
We now discuss receiving notifications while do not disturb is not working and is turned on. It can be worse if you anticipate crucial texts, calls, or alerts while relying on Do Not Disturb to block anything else from going through because users are on the opposite side of the issue. Follow these steps if Android does not disturb automatic rules not working:
Go to Settings > Notifications > Do Not Disturb and choose all exceptions as your initial action. 

Begin from the top and work your way down.

Verify that everything is in its proper place. 

If you run into any problems, you can reset both applications by wiping data in Settings > Apps > Phone/Clock > Storage.
Conversely, if you need to permit notifications from only a few apps but adding them to App exclusions has no effect, permit the app to disregard DND.
Open Settings > Apps > Instagram > Notifications > Notification categories > Instagram Direct and turn on the Ignore Accomplish do not disturb android option at the bottom to do this, for example, with Instagram Direct messages.
Therefore these are the ways you can fix if Android does not disturb not working.
FAQs
How do I activate do not disturb on my Google Calendar?
You can establish event rules in your Google Calendar to have specific events automatically activate Do Not Disturb. Open the Settings app on your phone. Do Not Disturb Tap Sound automatic activation Event, tap. Change your rule. Verify the rule are activated at the top.
How does do not disrupt automation and emergency contacts operate together?
The automation for Do Not Disturb only operates when your phone's screen is locked, so keep that in mind. It truly hinges on your settings, though. You might have selected some interruptions that let people call you in an emergency. Additionally, it would be best if you altered your Android device's lock screen.
Can the do not disturb feature be use in schedule mode?
One of the most common applications for the scheduling feature in Do Not Disturb mode is this. However, there are other ways to use schedules. To complete your schoolwork without interruption, you might create a custom schedule to activate Do Not Disturb mode for two hours each day after school.
How does Do Not Disturb work on Android devices?
Increase Android automation for easier usability on your Android phone. You may use a few automation features on Android to simplify your daily tasks. With Android automation's 'Do Not Disturb' function, you can disable obtrusive alerts.
Conclusion
Android's "Do not disturb" function is quite helpful. However, it starts feeling less like a smartphone is permanently set, never to bother you. Especially when going to an important event, participating in activities, or simply trying to get a good night's sleep.
This issue greatly inconveniences people with scheduled meetings or something important to inform them about. Thankfully, the solution to Android do not disturb not working is simple.
See Also: 10 Best Free Hotspots For Android Without Rooting
Follow my tech blog to stay updated on the latest technology and computer news from around the world. Join me in spreading the love for tech!