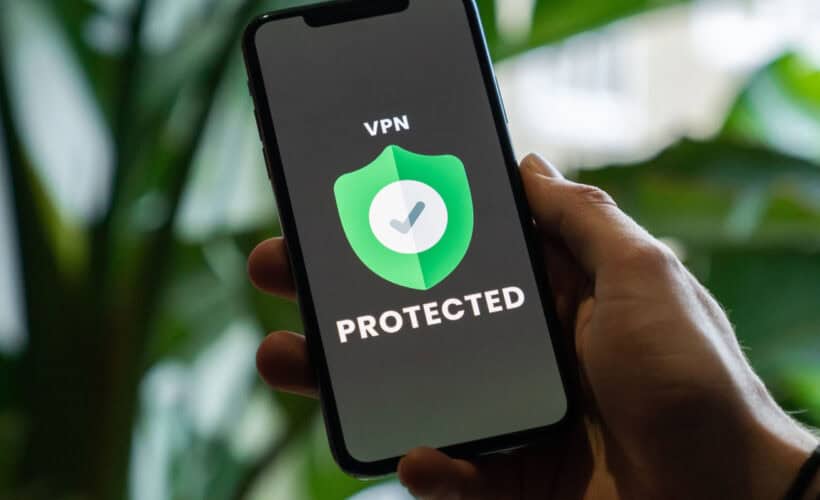 Hearing the name 'Hamachi,'' the first thing it reminds us about the virtual LAN connector. LogMeIn's Hamachi uses Virtual Private Servers, and it is used in virtual LAN gaming platforms. It can connect five clients at once, including the host. It is excellent to use. But experiences a lot of latency and lag on the Virtual Private Servers while using it for virtual LAN gaming platform. So, everyone searches for the best alternatives to Hamachi to overcome the problems they face. If you are one among them, you are the right place!
See also: Best Online Mystery Games To Play In 2023
In this article, we have made a list of Hamachi alternatives. Make sure you read this article till the end.
Alternatives To Hamachi : Best 10
The top 10 alternatives to Hamachi that can give a better user experience are listed below
GameRanger
It is the most trusty virtual LAN gaming for the users. Compared to competitors, its features are unmatched at the level of security and stability. Other virtual LAN gaming clients utilize various drivers to emulate LAN gaming, but it emulates internally via its client.
Very low pings and high security are advantages of it. Hamachi can play any LAN game over the internet. But there is one disadvantage in the case of GameRanger, it only works for the list of supported games.
Visit: GameRanger
FreeLAN
It is one of the best alternatives to Hamachi. And famous open source Hamachi alternative that can create client's own
Virtual Private Network. It can be altered to form a network with many topologies, like Client-server, peer-to-peer, or hybrid. This application is free for all users to use normally, and it's a straightforward VPN creator which allows the user to play lag-free. During playing the game, its ping doesn't get high suddenly. Here users need to configure manually to run the application because this application does not  has GUI. ( Graphic User Interface)
Visit: FreeLAN
See also: Best Xbox 360 Motorcycle Games
NetOverNet
NetOverNet is a simple VPN emulator used for hosting private gaming sessions. It can connect multiple devices over the internet at a time. You can access individual login and password for each device from the user's virtual network is identified by an IP address defined in the private area. On the advanced payment plan, you can use a maximum of 16 clients at a time. It works for private sharing and allows users to get direct access to remote computers that are a part of the VPN.
Visit: NetOverNet
ZeroTier One
This alternative can be used for virtual LAN gaming with low ping comfortably. It gives us the benefits of VPN, SDN, SD-WAN, all under a single system. ZeroTierOne is available for download on almost all major platforms, including Windows, macOS, Android, iOS, and Linux. It can create and join virtual VPN servers and associate them with any gadgets as swiftly as making a call. And hence it makes it way to one of the best alternatives to Hamachi.
Visit: ZeroTier One
Wippien
It is one of the lightest VPN creators, having a size of 2MB. To establish a VPN, it uses the WeOnlyDo word VPN component to establish a peer-to-peer connection. Game enthusiasts who don't like to install unnecessary bloatware into their system, this application is for them. It supports no other email services for registration except Gmail and Jabber accounts. It is open-source and completely free. Anyone can use a local network for multiplayer gaming.
Visit: Wippien
Evolve
Evolve is the nest on our list of alternatives to Hamachi. It is a gaming streaming software, a part of the player. Me. Evolve 2.0 offers integrated live streaming on the social media platforms like Facebook, Twitch, and Youtube. In addition, it has enhanced communication with the extra tunneling drivers and network adapters.
Radmin VPN
All game players love this software very much because there is no limit to joining players on a virtual LAN gaming platform. Speeds are high and consistent. It has an easy setup process. It uses secure VPN tunneling to maintain privacy and security using encryption protocols.
Visit: Radmin VPN
SoftEther
It is a powerful application. The full name of SoftEther is "Software Ethernet," and open-source like ZeroTier. SSL-VPN tunneling over HTTPS is an important feature, which helps it pass through several firewalls during high restriction. It is a completely free multi-protocol VPN software that supports Windows, Linux, Mac, FreeBSD, and Solaris.
Visit: SoftEther
DynVPN
DynVPN is a simple online platform that helps users create virtual LAN for playing local multiplayer games online. It can easily connect PCs and devices over the internet. DynVPN, one of the best alternatives to Hamachi, is user friendly and supports many platforms like Windows, Linux, and Mac. It is open-source and free to use. It can be used without any modifications to network settings as it is Firewall and NAT friendly.
Visit: DynVPN
See also: Best Singing Games Of 2023
NeoRouter
It is a zero-setup VPN arrangement that supports Windows, Linux, Mac, iOS, Android, and FreeBSD. This application helps create a Private Virtual LAN over the internet, and the user can look out for private servers and public servers. It uses the same encryption as the bank and is highly secure and provides 256 bit SSL encryption over private and open systems. It also provides high protection and
unblocks all websites by overriding the IP address with the VPN server.
Visit: NeoRouter
Conclusion
This was our list of top 10 alternatives to Hamachi. We hope we were able to help you guys to find the best alternatives to Hamachi. If you are already fed up with Hamachi, you must give a try to one of these alternatives. And let us know if we have missed any of the alternatives in the comments below!
See also: How To Play iOS Games On PC
Sourabh Kulesh is a Chief Sub Editor at TechiePlus. He has worked in a national daily newspaper, a news agency, a magazine and now writing technology news online. He has knowledge on a wide gamut of topics related to cybersecurity, enterprise and consumer technology.